Charlotte on her way out to 3rd grade.
First…a flashback
Charlotte's very first day of school, 2 days a week at church, 2007

Preschool Part time- 2008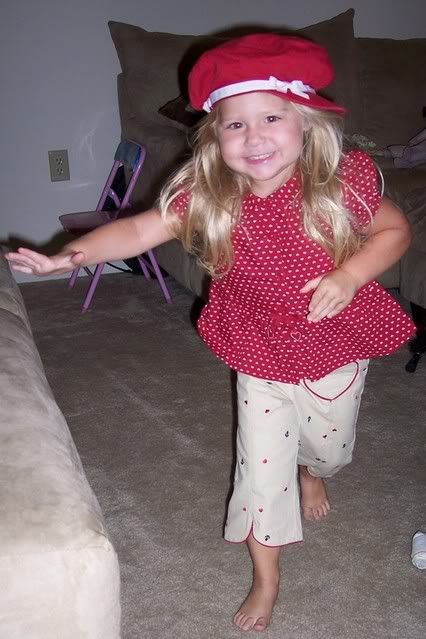 ——————————
Preschool- Full time 2009
——————————
Kindergarten- 2010
1st grade, 2011
2nd grade 2012
NOW 3rd GRADE!!!!!!!!!!!!!!!!
1) William isn't in her class. I looked. I am supposing this means he will be extra creative this year in wooing her.
and
2) I used this tutorial to curl her hair when she went to sleep and while it didn't work the same way for me (still perfecting our technique) its worth checking out because it saved us a ton of time and her hair looks cute.
Are your kids back in school yet?
Feel free to leave me a link to your "back to school" pictures below so I can visit!
~Trisha
PS Phoenyx just turned two years old!