It doesn't matter if you are looking to buy a cat costume this year or create your own, these DIY cat ears are so fun, Halloween or not! I have been meaning to blog these for quite some time but someone (cough, my daughter, cough) kept stealing them from my office. I finally gave up and made some new ones and because they are so easy and take basically 1 minute of your time, it wasn't a hassle.  This is a very simple Halloween Craft that can actually be used year round for pretend play fun, a little fashion accessory for a tween, or for a costume.
If you want to get a little wild, instead of using black like I did below (for a traditional black cat look) there are a ton of other colors of pipe cleaners, even tie-dye and striped ones.
tie-dye and striped ones.
Cat Ears DIY
You Need
All you do is twist a pipe cleaner around your headband. It took 3 pipe cleaners to do this small headband here. I typically buy these at Hobby Lobby in small packs and they are pretty inexpensive. Then using two other pipe cleaners, fashion into ears. You can do these as small or as large as you want. Getting the point on them was a bit hard, so make sure you do your bending BEFORE attaching to the headband.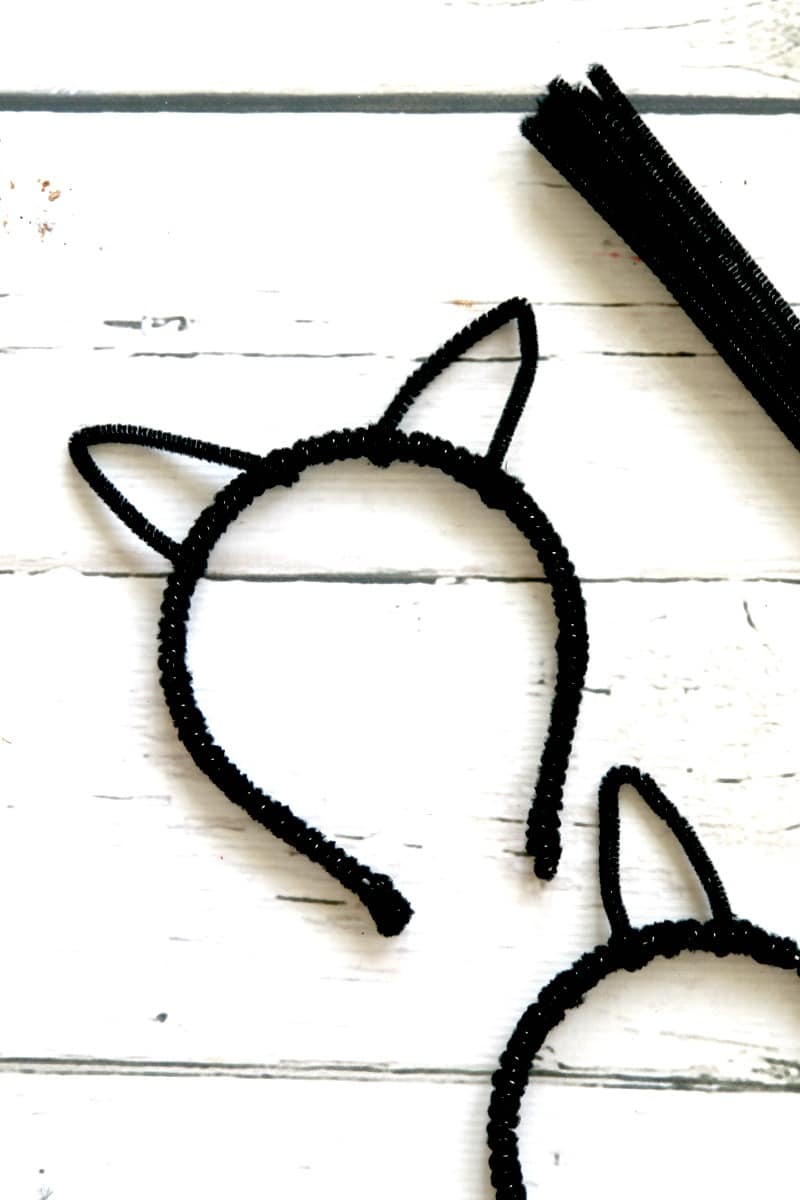 Want to see another craft? Check out my Cotton Ball Ghost with FREE GHOSTY TEMPLATE! Click Below!