For most of us, a mattress is a major purchase, and the comfort you feel, or lack thereof, will have a significant effect on the quality of your sleep. As a parent, the little amount of sleep I get during the week is super important. Right now I have a Temperpedic, I have talked about it before in the past. I bought it in 2009 and loved it to pieces…or the IDEA of it. Three years later, I hate that thing. I started out loving it, but now….if my back could crack any more in the morning, I am not sure I would have a spine.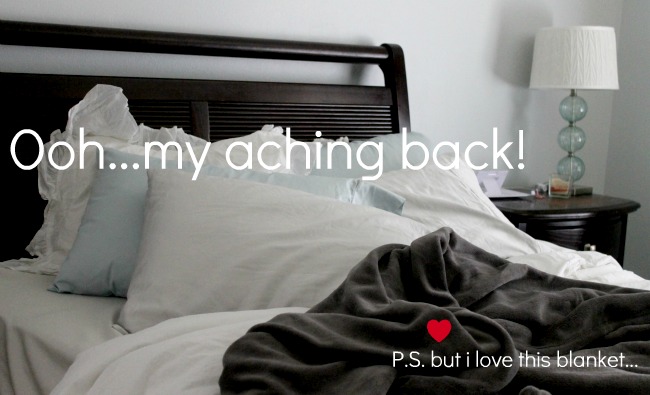 The problem is finding a mattress that works for your body when you can't exactly just go pick one up and then take it home and return it in the morning.  And I know most companies have return policies, but if you saw my four cats, dog, 2 children, and a husband, I promise you wouldn't take new products in your home without thinking it was staying.
So if you are stuck in this same dilemma, here are some things to keep in mind when you go shopping for one:
● Think about your physical condition. If you have a back problem (like me), you may need to look for firm support to ensure that your spine will be properly aligned. If your blood circulation needs attention, you may want flexible support that will adjust to the shape of your body. Think about your spouses condition..maybe you have to meet in the middle to find that perfect fit.
● If you have allergies, note that an ordinary mattress can cause an allergic reaction if you are sensitive to dust, dust mites, cotton or lint. Instead, choose a water, latex or foam mattress, along with a hypoallergenic mattress cover.
● Think about getting a foam or latex mattress, rather than one with coils, which will conform to the shape of your body and minimize the pressure points from the hips, head and shoulders.
● If you and your partner have different firmness requirements for a mattress, you may want to opt for an air mattress. It will come equipped with certain mechanical and electronic devices that control the softness or firmness of certain areas of the mattress.
● Be sure that you make the right choice by lying on the beds in the store to find the model that fits your comfort level. And lay. And lay some more!
.
● Remember that buying a mattress is a major investment! Prices absolutely vary, based on the mattress' quality, construction, durability, size and manufacturer's warranty.  For example, Serta mattresses are a well-known, respectable brand, and which you can research and even purchase online at retailers like ShopNBC, H.H. Gregg, or Big Lots. It's very important to make an educated decision about a major purchase like a mattress and not just buy the first one that you lay your head on!
Which mattress do you have at home and do you love it or hate it?
I need help deciding the NEXT one….and hopefully not one that will require I get a massage once a month.
~trisha