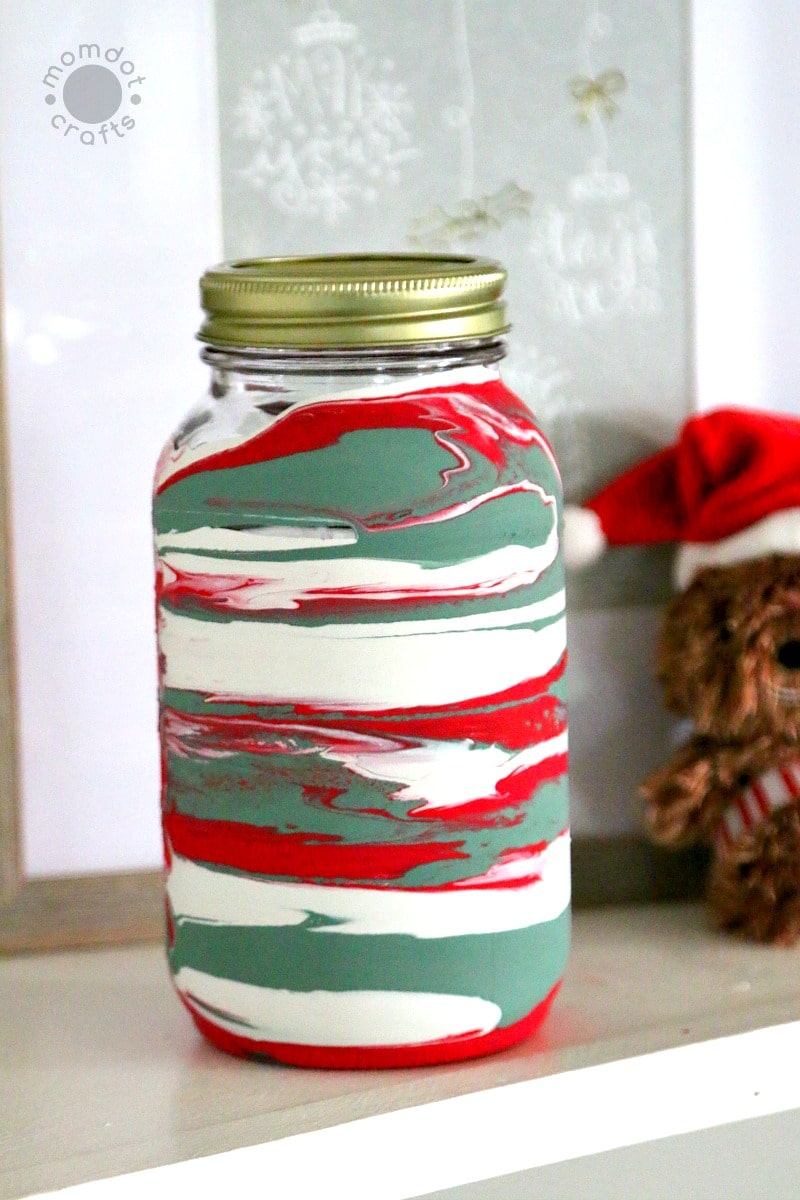 Welcome to my newest Mason Jar Craft! Chances are you love mason jars as much as I do so this new Drip Painting Mason Jar (Christmas version) should be perfect. I love mason jars for all types of the year and the holidays are a beautiful way to display or gift them. Once decorated, you can easily add items in your jars like bells, candy canes or peppermints! I dont recommend putting unwrapped items in this type of mason jar craft as the paint can get into the food if not perfectly sealed. The images show an unsealed version.
If you want to see some past mason jar ideas, please feel free to check out these before you go.
Now that you are all caught up around here, let's get started. First, you will need a few things!
Drip Painting Mason Jar (Christmas version)
Milk paint This is the paint I use in these crafts. I find that the colors ring true and they dry pretty quickly. They are also easy to control when you pour. They do kinda stink though- I have gotten used to it but it puts off a sour type smell
mason jars – note that while so many love Ball Mason Jars, after doing this project I would prefer to find mason jars with no decor on them. You can typically pick them up at a Dollar Tree ( I get mine at Hobby Lobby).  I think when you do paint on the outside it can chip too easily with the extra designs. If you do prefer to use Ball Mason jars or mason jars with extras on them, you may want to seal your paint from chipping.
Instructions for drip painting: 
You can see how these two techniques are done here on the Halloween Drip Painted Jar tutorial if you want a specific breakdown. You can either turn on the side and pour in stripes till you have the look you want, filling in gaps or leaving see through in some places. If you pick the jar up before its dry, the paint swirls slowly. You can adjust the paint colors at that point or turn it the other direction to get designs you want, then lay back down to dry. Anther way is to turn the jar upside down and start pouring in stripes from the bottom, making streaks. You can see this broken down in a longer mason jar drip painting tutorial here.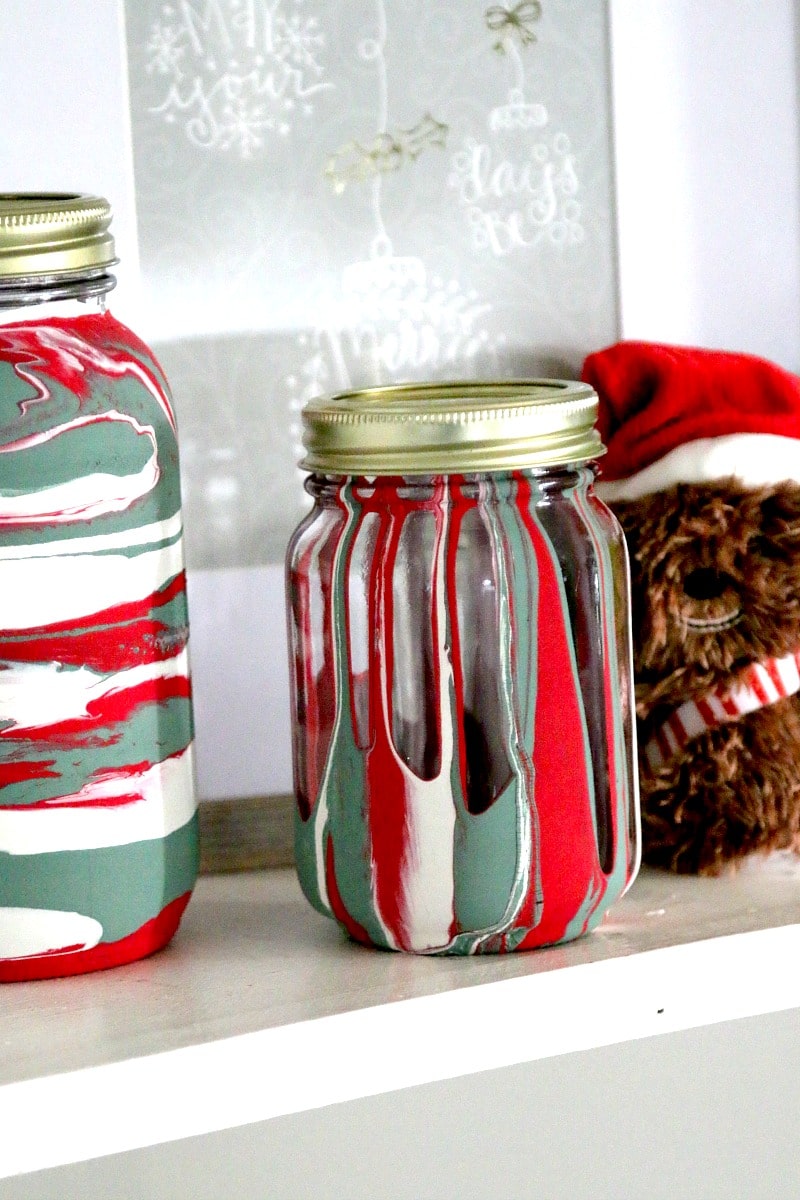 Want to see more? Keep on with me on Pinterest here.