This post brought to you by Now Resorts & Spas. All opinions are 100% mine.
A few weekends ago my husband and I went on a staycation. You know what a Staycation is, right? One of those excuses parents give to drop their kids off with grandparents and run to a hotel to sleep in?
Not everyone in the world has local beauty like we do and even in the blistering cold (and oh yes, it gets cold!) we were just happy to be "away".
But I have to tell you…nothing will taste sweeter than stepping on a plane in about 2 years WITHOUT the kids.
Why two years? Because P will be out of diapers and getting someone to take him for a few days will be a lot less like pulling teeth.
Now Resorts & Spas
One of the places that we would love to visit is Now Resorts & Spas.
They advertise a "Unlimited-Luxury®" package and looking around my house I could sure use that! Someone else to make the beds and have food ready? YES, PLEASE!
Check it out:
Spacious suites with standout amenities like 24-hour room service and daily restocked mini bars – Average of seven gourmet, a la carte dining options ranging from Mexican cuisine to Italian, French and more
no wristbands or reservations required
Lively bars serving unlimited premium brand beverages
Unlimited Connectivity, a suite of interactive apps allowing guests to call send and receive international calls without incurring roaming charges, create personalized profiles to contact staff directly, receive up-to-date daily activity calendars and more
Sip, Savor & See Dining Experience, allowing guests to enjoy dinner and entertainment at all nearby participating resorts
Now Spa by Pevonia offering an array of indulgent treatments, from hydrotherapy to a massage to indigenous rituals. Features products from OPI and Pevonia.
Of course if we wanted to bring the kids and do some Family travel, they also offer an Explorer's Kids Club (ages 3-12) and Core Zone Teens Club (ages 13-17) with supervised activities by specially trained staff at no extra cost!
 Just check out some of the beautiful locations you can look forwad to traveling at this year:
Relax and re-energize with oceanfront yoga

Enjoy movies on the beach

Play beach soccer and volleyball

Soar high with our on-site euro-bungee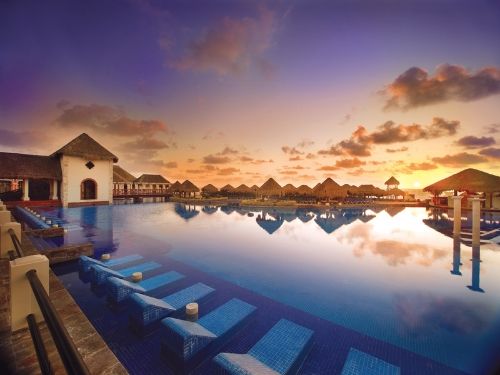 A treasure hunt around the hotel – great for kids

Test your knowledge with our musical trivia quiz by the pool

Enjoy a free kayak tour on our beach

Live shows, including "Idol" singing shows, Mexican entertainment an
Try our archery and rifle ranges

Get adventurous in the ocean with our Hobie cats

Go kayaking at our Aquatic Center, perfect for families for creating unforgettable, amazing experiences
Hone your sports skills at our baseball batting cage and basketball court

Scale our rock climbing wall

On-site casino, including poker, roulette, slot machines and blackjack (additional costs may apply)

Weekly market featuring local crafts, art & jewelry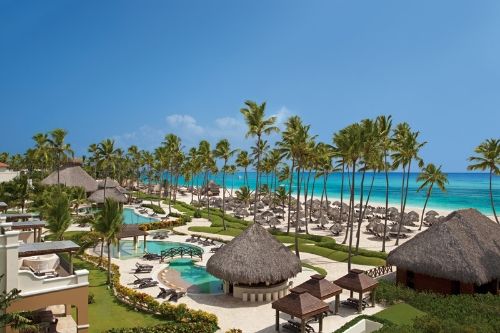 And here is something extra special. Now Resorts & Spas is offering the blogger with the most shares and comments a trip…..but not just for me.
If I am the blogger with the most shares, I will be able to pick a winner from my audience for a free luxury vacation for two as well! Just think, a trip for two to an All-inclusive luxury resort just by sharing this post? It could be YOU (and me!). I would def pick Punta Cana…..one of my fav "alone" vacations with  my spouse was there so I would love to go back!
Choose Your Escape
So let me know below, if YOU won, would you prefer Puerto Vallarta, Jade Riviera, Sapphire Rivieia or Punta Cana?
~Trisha