176 Amazing Shares
176 Amazing Shares
×
Well now.
I have been a lazy blogger this week.
With the anticipation of Isaac the last few days and now the onslaught of rain and wind, the only motivation I have is to lay here and surf facebook. Except now I am bored of doing that too, so I guess I am back.
During the past week since we have had plenty of time in the house so Charlotte and I decided to make some cookies. She has been out of school and bored out of her skull.
Thank goodness for old fashioned fun, am I right?
Now these cookies are super easy and require NO flour, which means that they are probably safe for a lot of people that have allergies to that sort of thing. Gluten? Is there Gluten in peanut butter? I admittedly know nothing about that kind of thing. Alright, enough commentary. On with the cookies.
Reeses Peanut Butter Cookies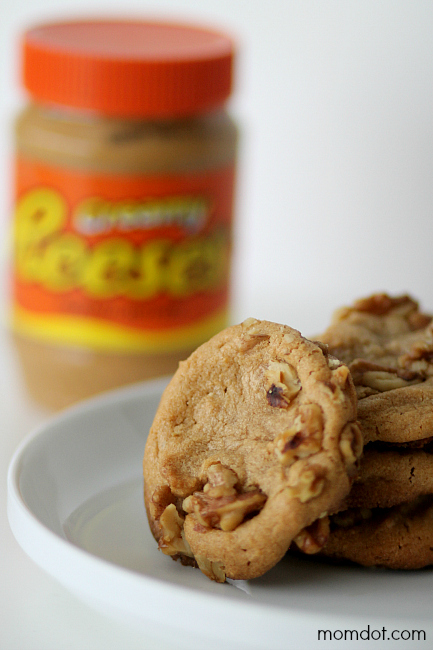 You will need:
Reeses Peanut Butter – 1 cup
Sugar  – 1 cup
1 egg
1) Put your oven on 350 preheat.
2) I know what you are thinking….Reese's Peanut butter? Where do I get that? Honestly, I do not know. I got mine at the Hershey Park and it's To. Die. For. You can sub for whatever Skippy, Peter Pan, or Jif you can't find it. But then they will just be "peanut butter" cookies. Sad. (update: psst, just found it on Amazon)
3) Mix your cup of peanut butter, cup of sugar, and egg. Because PB is so sticky, I put everything in a stand mixer and let it do the work.
4) You can either put down parchment paper or spray your cookie sheet with a no stick spray. I like the kind with flour in it.
5) Gather your dough into balls and then roll in nuts. I used walnuts cause I love them and my friend Lynsey left like a 2 pound bag on my counter last week by accident. You can use peanuts…or no nuts. Your nut preference.
Idea: I don't know how well Reese's Pieces would hold up in the oven because I have never baked with them, but I think this would be as good of  a time to put in your cookie if you have them around.
6) Bake for about 15-18 minutes depending on your oven and how big you make your cookies. Remove, let cool a few minutes, then transfer to a cooling tray or plate. They may be a tad "gooey" but once cooled all the way will be perfect.
EASY EASY EASY.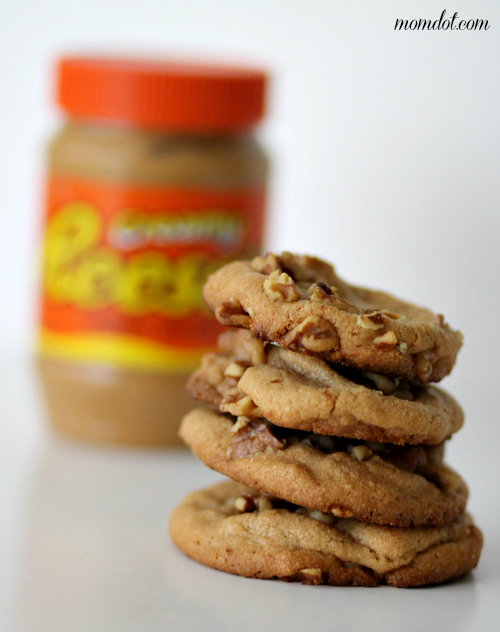 What is your favorite kind of cookie?
~trisha
176 Amazing Shares
176 Amazing Shares
×