We went to the Bellingrath Gardens today and it was nature galore. If it wasn't 98 degrees outside, we would have stayed longer. Here are a few things we saw while we were there..
A Praying mantis..eating a moth. Nature at its finest. A few bumble bees..I couldn't get them to leave me alone after this. They did not like their picture taken.
Pretty Butterflies…a female spider keeping her boyfriend in line.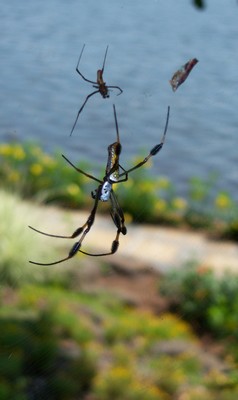 A dragon fly…….lots of these. This one was posing.
What did you do this weekend?
trisha