When you're preparing for a new addition to the family, one of the kindest things you can do for yourself is precooking. Here's 24 freezer meals for new moms that you can make now and enjoy later! Just follow the links and get the recipes you need!
You're gonna have a new baby in the house. Awwwww!
But when you have thirty seconds in between infant screams, the last thing you want to do is cook a meal. Showering, sleeping, and plain ol' not standing up are definitely going to be higher on your priority list than cooking.
Don't worry! We've got you covered! Whether your family prefers casseroles, soups, or stir-fries, or if you stick to a strict vegan, vegetarian, or gluten-free diet, this list of freezer meals for new moms is the ultimate in convenience and satisfaction.
No flavors were lost in the making of these meals, we promise!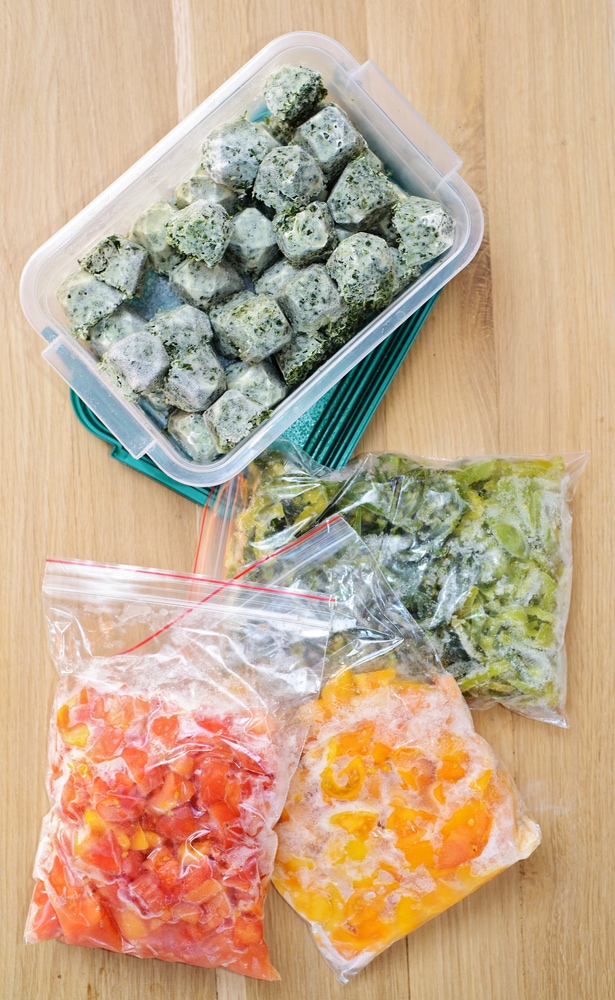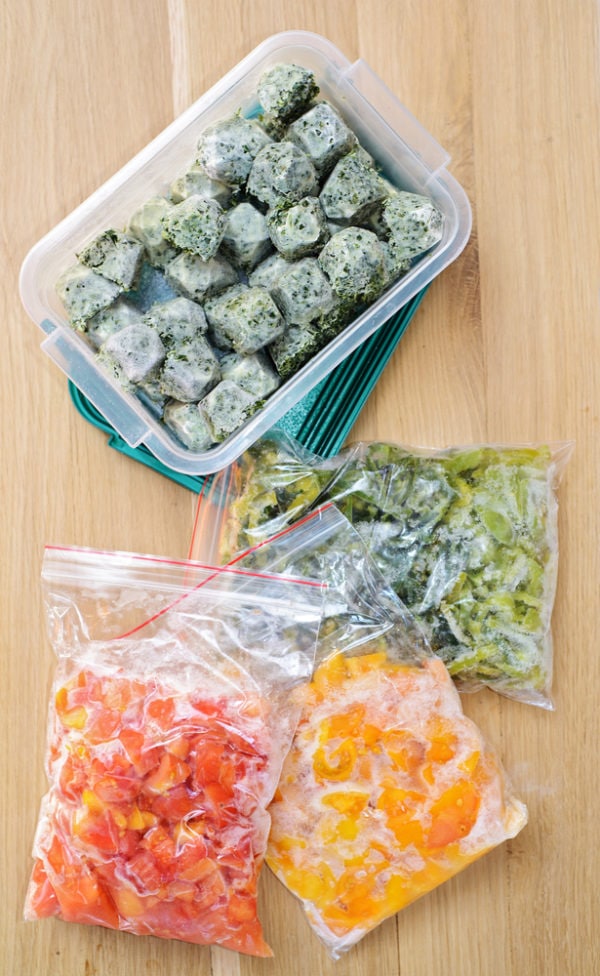 Freezer Casseroles – Make Ahead Comfort Foods
This casserole is a classic that will appeal to all the palates in your family. We've tried our fair share of shepherd's pie recipes and trust us, this one is the best for freezing. It might even be as good as your mom's. Maybe.
Who doesn't love chicken pot pie? It's easy (especially if you use pre-made crust!), filling, and as comforting as a hug from grandma. Maybe you should really call grandma and have her come over because a hug AND a pot pie is a recipe for ultimate happiness.
I scream, you scream, we all scream for MAC N CHEESE! You know your kids are going to beg for this meal at least five nights a week, so you'd better stock up! This recipe uses a basic white sauce with cheese, which means it's nearly foolproof.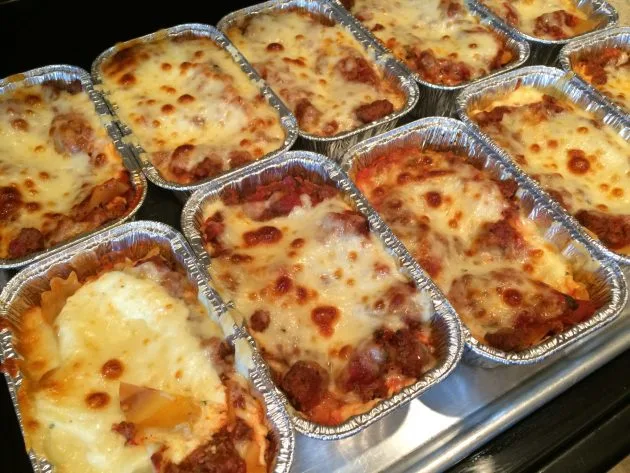 Oven-ready noodles make everything so much easier! This recipe is for mini-lasagnas, which means dinner-for-one is super convenient. Just pop one into the oven when you find yourself at home, alone, and enjoying the quiet (we promise this WILL happen again someday!) so you'll have more time for Netflix binging.
Freezer Ready-to-Go Meal Kits
5. Chicken Fajita Kit from Kitchn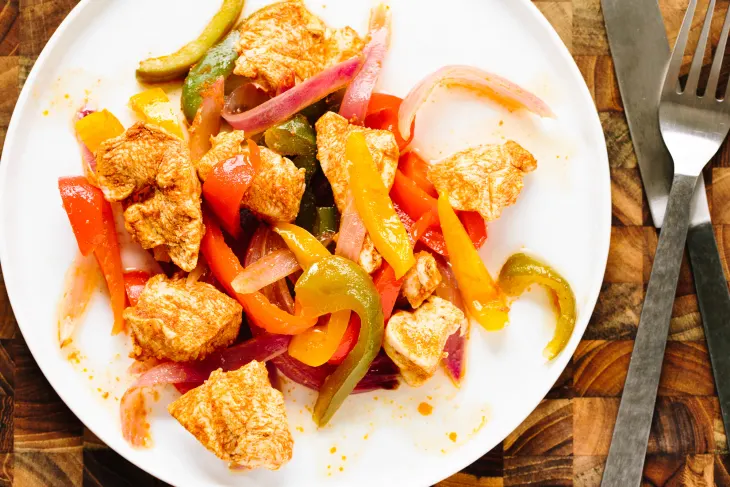 Freezing meals in individual packets! Why didn't we think of this before? The kids will love opening their own packets – after they've cooled, of course – and since kids love fajitas anyway, this is a total win-win. It's possible that one of them might even serve your packet to you. You never know.
That extremely needy new baby is going to make you crave some comfort – and maybe some wine. While we can't help with the wine, we can recommend this easy and delicious soup. It's the liquid version of wrapping yourself in a soft, chunky-knit blanket.
Stir-fries are the ultimate meal when you need to pack in a ton of veggies. They're uber versatile too, so you can customize them to avoid your family's whining about "that gross broccoli/cauliflower/asparagus you always make me eat."
8. Pizza Dough and Toppings Kit from Life As Mom
Did somebody say pizza? Your poor pizza delivery guy will be out of luck once you embrace the concept of a frozen pizza kit. Add sliced or diced veggies to the basics of this kit and you've got a healthy, crowd-pleasing meal all ready to go. You can even get the family to help assemble – no really, they can!
Freezer Soup Recipes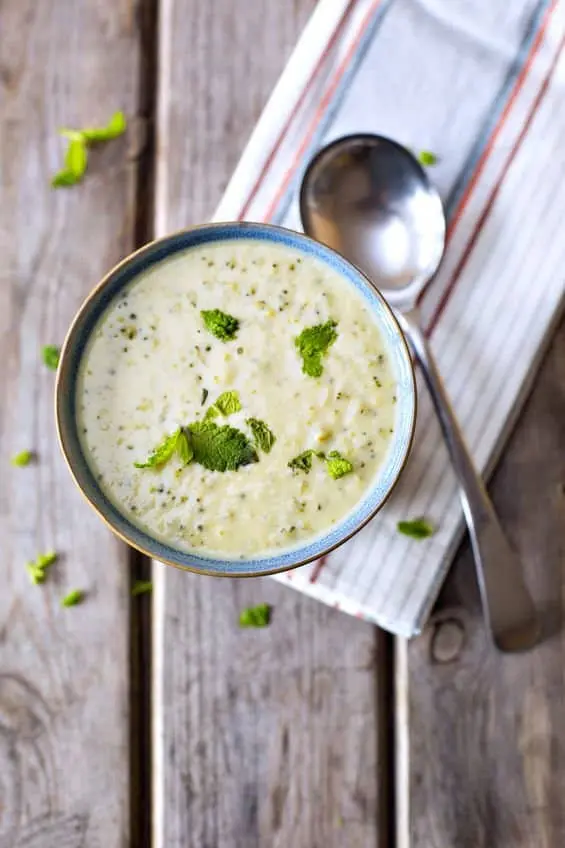 Creamy soups are the best kind of soup, even if this one does have broccoli in it (you know the kids are going to complain about that part). And cheese makes everything better. So, if you add cheese to an already creamy soup, the result has to be heavenly, right? Right.
10. Creamy Chicken and Gnocchi Soup from A Ginger Mess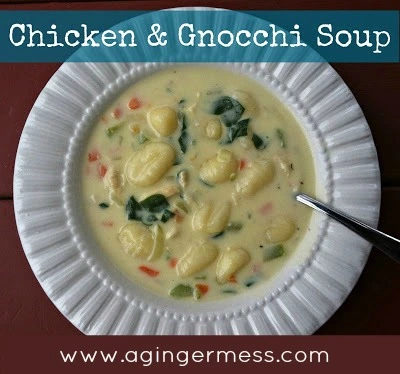 Not only is this soup a show-stopper, but the idea of freezing soup in plastic cups and having perfectly portioned individual servings of deliciousness is also mind-blowingly wonderful! Why didn't we think of this before?
11. Crockpot Beef Stew from Live Simply
Not only is this soup super easy to assemble and throw into the freezer, but it's also super easy to throw into the crockpot and heat up. Bam, bam, bam. It doesn't get much easier than that. Unless you get someone else to throw it in the crockpot for you. THAT is the definition of an easy meal.
12. Vegetarian Garden Vegetable Soup with Pesto from The Family Freezer
For all the Panera Bread lovers out there, this copycat recipe will cure all your cravings while not putting a hole in your wallet. You also don't have to change from your stained yoga pants and go outside for this one. That's a win-win-win if ever we saw one.
Freezer Vegan and Vegetarian Meals
We know what you're thinking: pumpkin tacos? What now? But trust us, they're delish! Simply prepare the veggie and lentil mixture, freeze, and forget about it for a while. When you do finally remember that it's in the freezer and have recovered from being briefly paralyzed by utter euphoria, then reheat the mixture and serve in taco shells. Easy peasy.
Oh, it's autumn now? Bring on the squashes! You may have tried stuffed peppers before, but how about stuffed acorn squash? You'll smell the deliciousness just by scanning through this recipe, we promise.
Mmmm enchiladas mmm. Kids will love this meal because it's yummy and fun at the same time. Parents will love it because it's super healthy – and because it's yummy and fun. Who are we kidding? Embrace your inner child. Then go ahead and embrace the outer child or children in your life too. They deserve it because they definitely cleaned their plate at dinnertime tonight!
This page has a few tried-and-true vegan freezer meals listed, but the noodle stroganoff is our fave. It's creamy, comforting, and oh-so-easy to throw together. You can't ask for more than that. Okay, you could ask for twelve hours of uninterrupted sleep, but that might be going a bit too far, don't you think?
Freezer Gluten-Free Meals
Question: What could be easier or more flavorful than pulled pork? Answer: Pulled pork that you made a month ago and now can simply pull from the freezer and reheat. Serve it over rice or baked potatoes for extra gluten-free goodness. YUM!
18. Chicken, Broccoli, Bacon, and Potato Bake from Kylee Cooks
We all know that freezer meals are easy, but this one takes the cake. It doesn't get much easier than layering ingredients in a pan and then pouring cream over top, right? This recipe definitely gets bonus points for having bacon. Who doesn't love bacon?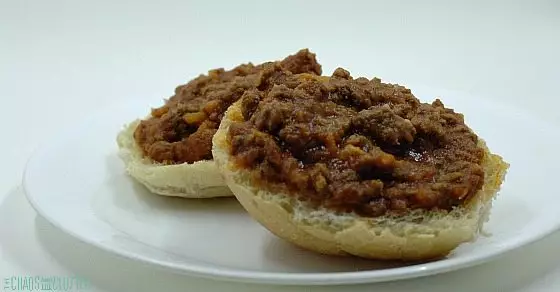 Got kids? Then get sloppy joes. This recipe is pretty much a foolproof plan for total family happiness. Be sure to use gluten-free Worcestershire sauce and some plump gluten-free buns, but this meal is guaranteed to be a hit with the kids AND the adults in your home.
Cauliflower rice is super versatile and adding it to these stuffed peppers is just pure genius. Using both ground chicken and ground chorizo is even more genius. Is geniuser a word? It should be.
Freezer-Friendly Instant Pot Favorites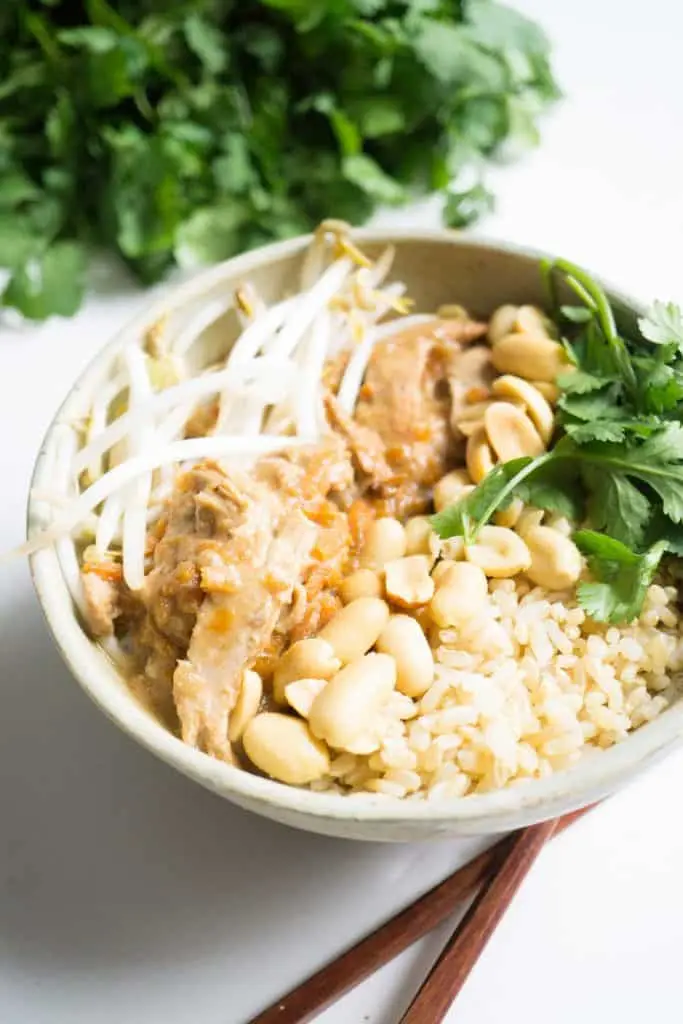 Feeling like Thai food but it's not in the budget? And you don't have the energy to wash your hair and look presentable for public viewing anyway? Relax! You put this incredibly peanutty meal in the freezer, remember? Pop it into the instant pot and pretend you're cool enough to teach with chopsticks.
This super-organized woman has a whole list of insanely easy freezer meals for the IP, but the teriyaki chicken recipe is our particular fave. You could even follow this post's directions and freeze the rice. And BAM. You're a superstar mom like nobody's ever seen the likes of before.
We know that you're tired. You're basically sleepwalking, sleep talking, sleep eating, and sleep brushing your teeth. That's okay! This writer lets you in on her step-by-step process for Instant Pot freezer meal success. You can pretty much do it in your sleep. And she's very detailed, which means this meal is going to be absolute perfection.
We know that the canned version is pretty darn tasty, but this homemade version will blow your mind. And it's freezer meal compatible, which means that you can even trust the questionable babysitter to handle reheating and serving this soup for your family. Well, probably. We make no promises about the babysitter.
It's That Easy!
Now that you have this epic list of freezer meals for new moms at your fingertips, you can rest easy that your family will be well-fed once your little bundle arrives. And not having to worry about meal prep means you'll have more time to sleep, bathe, and perhaps even interact with other adults!
Your new baby will be the center of your world, no doubt, but this post allows you to enjoy some good food and good company. Congrats!
You might also be interested in: 21 SLOW COOKER AND INSTANT POT 21 DAY FIX RECIPES