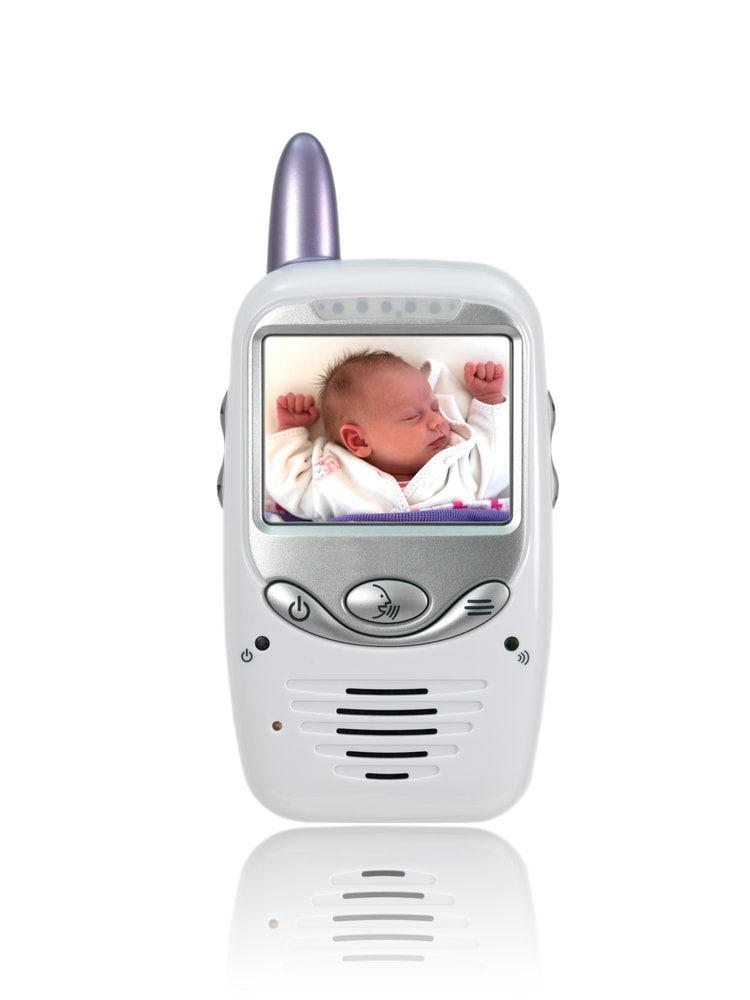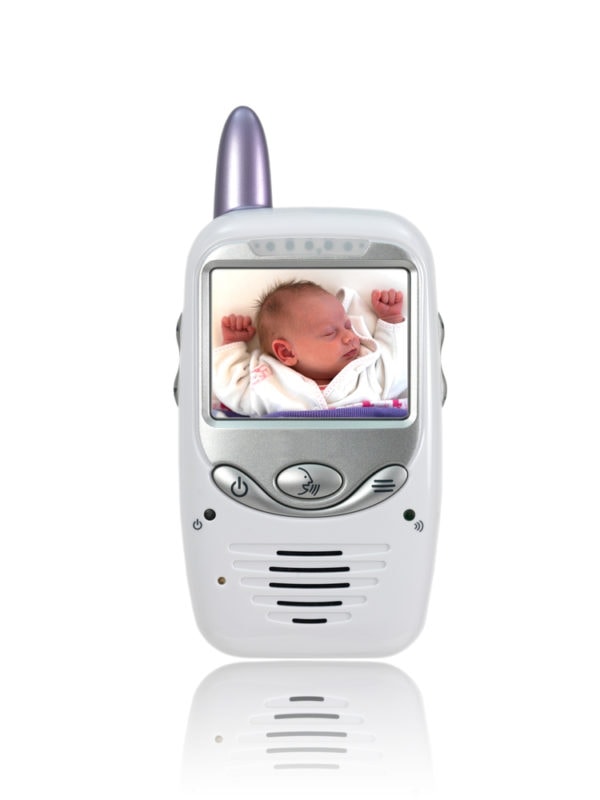 The number of baby monitors, as well as the different kinds of baby monitors, on the market today can feel a bit overwhelming.  And if you have or are expecting twins, you've already got a lot on your plate. So deciding which monitor to get for twins can be a whole other animal. But don't worry, we are here to help.
There are a lot of good baby monitors out there, but many of them aren't quite right for parents with twins.  However, after plenty of research, we've found the ones that will work perfectly for your twosome.
If you haven't had success with your current baby monitor or are looking to add something to your registry, check out our picks for the best baby monitor for twins!
IN A HURRY? HERE'S OUR TOP PICKS…
What to Look for in a Baby Monitor for Twins
While you'll want a quality monitor regardless of how many babies you have, getting a baby monitor for twins is slightly different.  Here are a few things to keep in mind when choosing the right baby monitor for your family.
Cameras
When it comes to twins, having an audio-only baby monitor is probably not enough. You need to see who is crying. Look for a baby monitor that comes with a camera, preferably two cameras or one that can move, so you can keep an eye on each of your little ones.
Receiver
The receiver, or sometimes also called the "parent unit," is a controller with a video monitor that allows you to see and hear your child, and in the case of a 2 camera baby monitor, allows you to switch between to the two cameras. Be sure to choose something that is portable, easy to carry and has a long battery life.
Range
Be sure to check the monitor's range capabilities. Some can go up to 1000 feet while others are only around 800.  That can make a big difference depending on the size of your house.
Battery Life
Consider how you'll choose to use the baby monitor. Will you always have it on you walking around the house?  Will you remember to charge it?  Some baby monitors can have 12+ hours of battery life before having to be recharged.
If you need a little reminder to charge your monitor, look for one that has a "low battery" indicator. Also, many video baby monitors allow you to switch to audio-only which does save battery.
Price
Know your budget before you choose a baby monitor. You don't have to spend a fortune to get a good quality video baby monitor.  While less pricey options might not have all the features more expensive ones do, there are affordable quality video baby monitors that will still do the job well.
Baby Monitors and Security
While having a camera on a baby monitor is a great idea, it can also be a downside. Baby monitors that use WiFi especially, have the potential of getting hacked, leaving you vulnerable to potential thieves checking out your house and the valuables you have in it, all without you even realizing it.
Let's take a closer look at the two types of baby monitors and how to protect yourself.
Types of Baby Monitors
There are two main types of baby monitors: analog baby monitors and digital baby monitors. In this modern era, most baby monitors are digital and for good reason. Digital monitors are more secure than analog monitors. However, there is a third option that is becoming more popular and that is one that uses your home's WiFi.
Analog monitors use radio frequencies to transmit audio and visual.  They are not only sometimes irritating, thanks to the static and sometimes picking up other radios and interference, but they are easier to tap into than digital monitors.  Analog monitors are better for those who live in rural areas.
Digital monitors act just like your cell phone While it's harder to hack into than analog monitors, people can hack into digital baby monitors.  However, these are the safest monitors out there.
WiFi enabled monitors are becoming a popular choice for new moms and dads.  The upside is that you are able to access the baby monitor and view your babies anywhere! The big downside is that these are the most prone to being hacked.
Prevention is Key
The best way to prevent hackers from tapping into your WiFi-enabled baby monitor is by making sure your WiFi is secure and preferably password protected. Also, make sure you are utilizing all the security features, such as password protection, that the baby monitor comes with.
For digital baby monitors, look for monitors that feature something called FHSS which stands for Frequency Hopping Spread Spectrum. FHSS essential works by "hopping" from channel to channel as to lessen the opportunity for a hacker to tune in.
Digital baby monitors don't have the range WiFi enabled baby monitors do, but are one of the safest, securest options available.
Best Baby Monitors for Twins
We get how hard it is to sift through all the stuff out on the internet and in the stores. We've made it easier by selecting the best baby monitors out there that are perfect for parents with twins. Whether you have both in one room or they are each in their own room, the baby monitors on this list will help you stay connected with your little ones, night and day.
---
1. Infant Optics DXR-8 Video Baby Monitor
Before you check this one off because it has only 1 video monitor, note that this camera can turn 270 degrees, right to left and 120 degrees up and down, which means the whole room is covered.  If your twins are in the same room, this video baby monitor is a great choice. Popular Mechanics and Wire Cutter even rated this as the Best Baby Monitor of 2018.
The camera also has interchangeable lenses that allow you to customize the way the camera zooms in and out with the ability to get a close up view as well as a wide whole-room view.  The camera can be controlled (tilt and pan) via the parent unit that has a 3.5-inch LCD screen.
This baby monitor also does not use the internet which means it's very secure. It has two-way talk capabilities and even checks the room temperature. And if one camera just simply isn't enough, you can add up to 4 cameras in this system.
Likes
Great for twins in the same room.
Camera rotates to get whole room view.
Different lens allows you to customize the camera.
Good size 3.5-inch screen.
Checks room temperature.
Two-way talk function.
Can add up to 4 cameras.
Dislikes
The beep that signals in and out of range can be a bit annoying.
---
2. BabySense Video Baby Monitor with Two Cameras
Whether your twins are in two separate rooms or you want to watch each twin in one room, the BabySense video baby monitor will help you keep an eye each child.
This Two Way Talk monitor allows you not only to see your child but talk to your child if they need a little comfort. You'll be able to see them on a crystal clear 2.4" LCD display screen.  The connection is secure and won't get interrupted by outside interference.
It has a long range (900 feet) and will warn you if you've gone a little too far. The infrared night vision also makes it easy to see your babies clearly at night. Other unique features include scheduling feeding and changing alarms, preprogrammed lullabies and even monitoring temperature.
Likes
High-quality screen provides great video.
Long range with a secure connection.
Two cameras can be put in one room or two rooms.
Infrared night vision.
Monitors temperature.
Dislikes
Battery life isn't great.
---
3. VTECH VM5271-2 Video Baby Monitor with 5-inch Screen
This VTECH 2 video baby monitor has a large 5-inch screen for you to view your little ones and 2 cameras with a motorized lens with zoom for a closer look.  The price is higher than the BabySense, but it also has a better battery life and a little further range.
Not only will the cameras zoom in but they zoom out wide to get a 110 degree visual, and with infrared night vision, it will be easier to see your love bugs in the dark. And in case your family grows, this baby monitor system is capable of adding on another 2 monitors.
This baby monitor also has two-way talk and soothing lullabies and sounds to help you get your child back to sleep.
Likes
Zoom capabilities.
Infrared night vision.
A big 5-inch LCD screen
1000 ft range and two-way talk capabilities.
Long 18 hour battery life.
Dislikes
---
4. AXVUE E662 Video Baby Monitor
The AXVUE baby monitor allows you to adjust the camera exactly how you want it and effortlessly switch from one camera to the other.  This is also one of the most affordable quality video baby monitors out there, with some of the same bells and whistles as the more expensive guys.
The compact controller has a 2.4-inch screen and controls that allow you to talk to your child.  The cameras feature LED lights for night vision and the monitor checks the room temperature too. The range is shorter than some of the others (800 feet) and the battery life isn't quite as long as some would like, but for the price, it's a great deal.
Likes
Affordable price.
Adjustable cameras.
The compact controller allows you to switch from camera to camera easily.
Night vision from LED lights.
Check room temperature.
Dislikes
---
5. HelloBaby Baby Monitor
Here's another good choice for those with twins in the same room. This camera can be controlled remotely to rotate 360 degrees and tilt up and down 120 degrees for a whole room view.
The controller will also display the room temperature, allow you to play lullabies and has a two-way talk function in case your sweeties need to hear your voice.  The 3.2 LCD screen is clear and the automatic night vision makes it easy for you to see them at night.
You can also purchase up to 3 more cameras to connect to this set.  If you want to save some batteries, you can also turn off the camera for audio-only function.
Likes
The camera can pan and tilt for whole room view.
Room temperature displayed on the screen.
Automatic night vision.
Can connect to a total of 4 cameras.
Can play lullabies and set alarms.
Good value.
Dislikes
Battery life could be better.
---
Frequently Asked Questions
Q: Are all baby monitors secure? Can someone listen in?
A: This is a frequent concern of parents when purchasing a baby monitor. As we mentioned before, some monitors are susceptible to being hacked, especially if they use your home's WiFi.  Here are some tips on making sure you protect your family's privacy:
Choose a digital monitor over an analog or WiFi enabled baby monitor.
If applicable, be sure to update your baby monitors software.
If your baby monitor uses WiFi, make sure your WiFi is secure and password protected.
If the baby monitor has security settings and the option of a password, use it.
Q: Where should I put the baby monitor?
A: Choose a location that is at least 3 feet, but no more than 10 feet, away from the crib to get the best view of your baby.  For video monitors, 3 feet away is ideal. If the baby monitor has a cord, be sure to never place it in the crib.
Bottom Line
If you want the best baby monitor for twins, then the Infant Optics baby monitor is a great video monitor. It is a secure, reliable video monitor that allows you to customize the camera zooming capabilities. The video has no-lag time thanks to not using the internet and has the capabilities of adding more cameras to the system in case the twins get separate rooms, or your family grows!
For those on a tight budget, the AXVUE E662 baby monitor is an affordable choice.  While it doesn't have all the features that the other higher priced models do, it is a quality video monitor that will do the basics, and do them well, while also saving you a little dough so you can spend it on other things… like all those diapers.