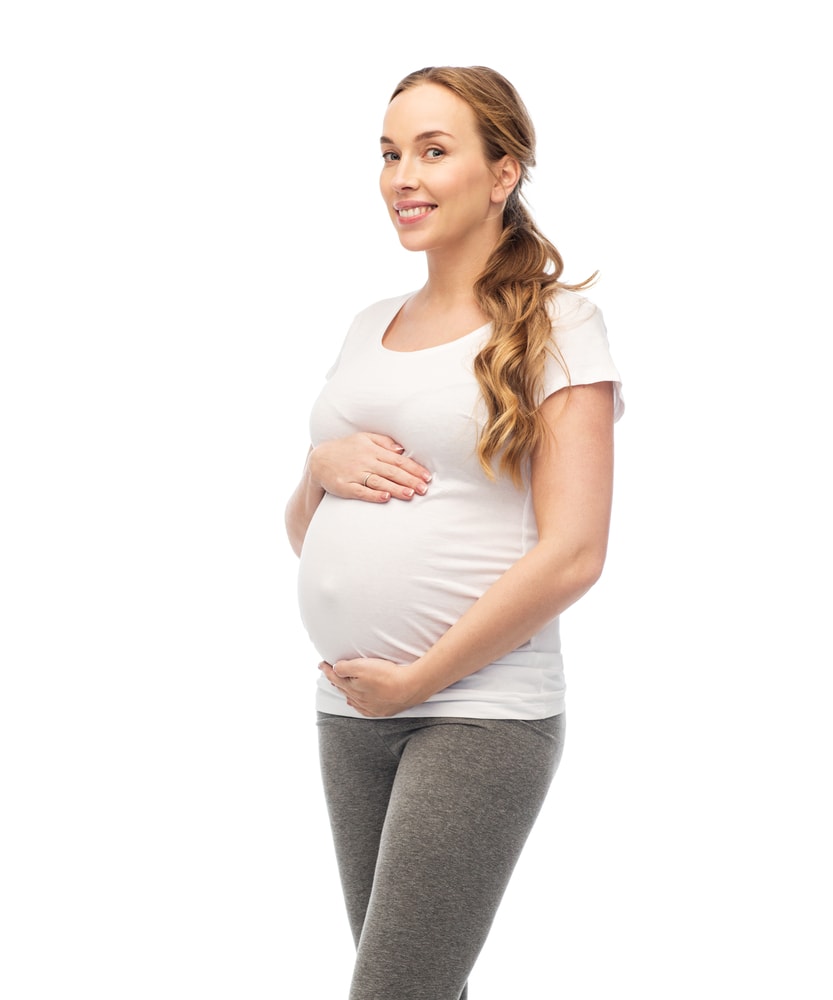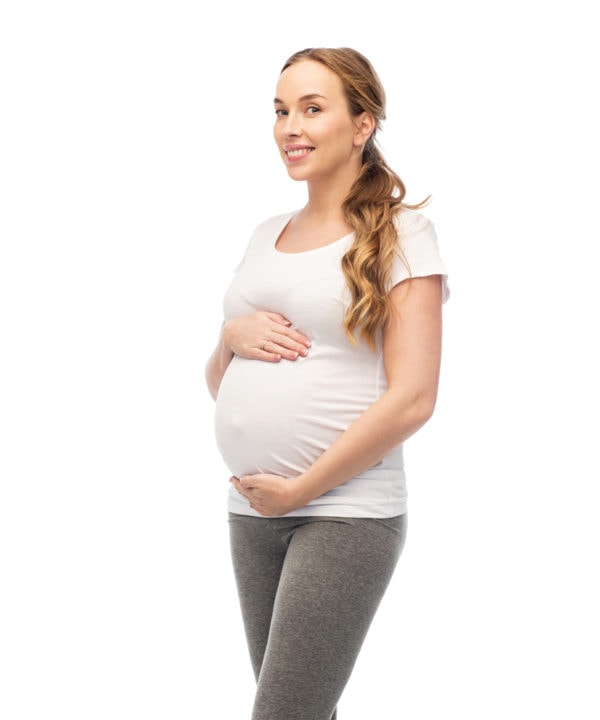 Pregnancy. It is the best of times, it is the worst of times. I don't need to list the ways that pregnancy is uncomfortable and inconvenient. You know!
If there is one fun thing about pregnancy, though – besides growing a beautiful little person! – it's the adorable shirts that are available for pregnant women! From funny and clever to sweet and heartwarming, shirts for pregnant moms come in all kinds of styles and formats.
Here is a list of the most fun shirts for pregnant moms!
IN A HURRY? HERE'S OUR TOP PICKS…
Shirts To Make Mom Giggle
1. You're Kicking Me Smalls!
[amazon box="B078VFX2TH"]
Everybody will get a kick out of this one! (See what I did there?) Especially if mom is with people who grew up in the 90s, this quote from The Sandlot will bring a smile to everyone's face. It'll be even better if the baby starts kicking while mom is wearing it! And no doubt baby will want a s'more as soon as he or she emerges.
2. We're Hoping It's A Puppy
[amazon box="B0799NKYZD"]
How many times – HOW MANY TIMES – will people ask a pregnant woman whether she's hoping for a boy or a girl? Too many, that's how many. Hopefully, this shirt will stop inquiring minds before they even form the question and instead will make them giggle. Maybe they'll ask what breed she's hoping for?
3. Not A Beer Belly
[amazon box="B0778QBRQV"]
While we sincerely hope that no one would actually think a baby bump was a beer belly, you can never be too careful. Besides, this shirt would be especially hilarious if mom wore it while standing next to the baby daddy and his can of beer!
Shirts For The Holiday Season
4. Snowman
[amazon box="B0754M9Y5X"]
Just when you thought mom's baby bump couldn't get any cuter, it gets turned into a snowman! The black buttons are strategically placed on the shirt so that it looks like the snowman's body is nice and round, making it the perfect shirt to wear during the Christmas season. Let it snow!
5. Santa's Got Nothing On This Belly
[amazon box="B00LCHS412″]
Santa may be known for his big, round, jiggly, laughing belly, but mom can definitely one-up him. Is Santa carrying his own personal elf in that big round belly? Nope, he sure isn't. If mom is expecting twins or any kind of multiples, Santa should be worried that she and her elves will take over at the North Pole!
6. Baby, It's Cold Outside
[amazon box="B07JBWNJ73″]
Awww! How cute is this! Obviously, mom wants her little bundle to stay inside, tucked away where it's nice and warm and safe, for as long a possible. This shirt perfectly combines her hopes for baby's growth and safety as well as her love of Christmas music and the whole holiday season!
Shirts To Wear For Halloween
7. Frankenstein Skeleton
[amazon box="B075QKK6PT"]
This super soft tee will have all mom's friends and family chuckling. Not only is it cute that the baby bump is getting into the spirit of Halloween, but it's also a nod to the fact that Frankenstein was created piece-by-piece just as mom's baby is being created in that belly. How sweet! Er, I mean scary. I think.
8. Something's Brewing
[amazon box="B075H3B5CB"]
Teehee! Mom's not a witch! (Is she?) But she sure does have something brewing inside that adorable bump! And who knows what baby him/herself is brewing? Trouble, no doubt! Mom doesn't need to wear a whole witch costume to conjure up some hocus pocus this year!
Shirts To Rep Mom's Fave TV Shows
9. Game Of Thrones – Mother Of Dragons
[amazon box="B01H34ADJ8″]
Oh, snap. Baby isn't even here yet and mom's calling him or her a little dragon! But seriously, any mom who loves Game of Thrones needs to have this shirt. As if she doesn't already love Daenerys Targaryen enough, wearing this will create a bond between her and the great Khalessi. Just watch out that she doesn't try to walk through fire while wearing it!
10. Star Wars – That's No Moon
[amazon box="B01A7HJNEO"]
Any self-respecting Star Wars fan will remember this scene vividly. They may even hear Obi Wan Kenobi's voice saying it. And to be honest, there are probably days where mom feels like she IS carrying a moon, or an asteroid, or an entire space station. Sheesh.
11. Harry Potter – Muggle In The Making
[amazon box="B073RNPDQZ"]
If there's a way to ensure that mom's little one loves Harry Potter as much as she does, having mom wear this shirt is a good place to start. And you never know – maybe there's actually an adorable little wizard filling out that baby bump! There should be a wand nearby, just in case.
Shirts For Book Lovers
12. Book Baby
[amazon box="B0754M9Y5X"]
Ah, if only they came out of the womb already knowing how to read! But since they don't, mom can begin to share her love of reading by collecting as many adorable books as possible to create a library for her little one. And she can also wear this shirt!
13. Future Book Worm
[amazon box="B01CJYFAA4″]
Obviously, if mom and dad are bookworms, the little one is going to be surrounded by books of all kinds! And mom will have a nursery-turned-library ready for her child as soon as he or she arrives. While waiting for the arrival, though, mom can wear this adorable shirt as she anticipates all the story times ahead!
14. Bibliophile
[amazon box="B07J9HST1L"]
Although they don't make Scrabble games designed for infants to play, mom can wear this sweet shirt to advertise her own love of the game, her insatiable love of books, and her immeasurable love for the baby. And yes, we know that it's nearly impossible to play the word "bibliophile" in an actual game of Scrabble. We can dream!
Shirts That Are Just Plain Sweet
15. Blessed Mama
[amazon box="B079ZN22RG"]
Yes, pregnancy is exhausting, uncomfortable, long, frustrating, and sometimes even painful. But it's also wonderful! Mom can remind herself – and others – of how blessed she is to be expecting a joyful bundle by wearing this cute, comfy shirt. She may even glow as she wears it. In fact, she probably will!
16. I Love You To The Moon
[amazon box="B01IFKUO5W"]
It's a known fact that a mother's love for their child is immeasurable and unending. But how about her love for that baby bump? With this sweet shirt, she can remind herself, the baby, and everyone around her that she loves this bundle of joy to the moon and back! Even before he or she arrives!
[amazon box="B07C1LS6N4″]
There will be days, especially later in the pregnancy, when mom won't want to refer to her growing belly as a "bump" anymore. She may use words like "rascal," "spud," "bean," or even "octopus" or "spawn," once she's very far along. This lovely shirt may help to remind her (and others) that the bump is beloved!
There you have it. No need to worry about how your wardrobe will reflect your worldviews for the next nine months – we've got it covered! There are unending options for shirts for pregnant moms. The funny ones are SO funny and the cute ones are SO cute! Which one is your favorite?