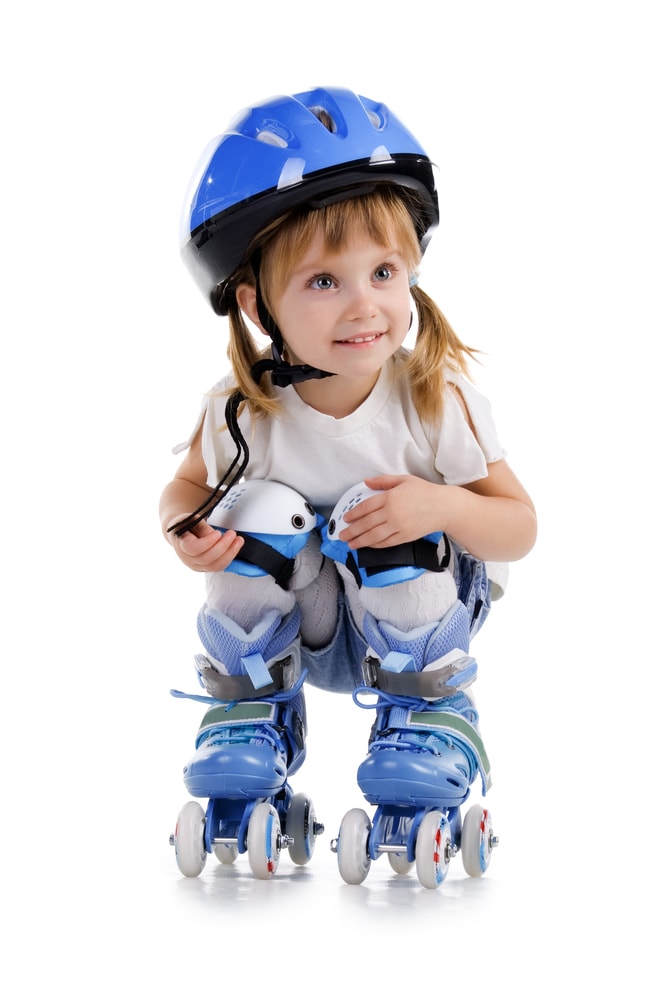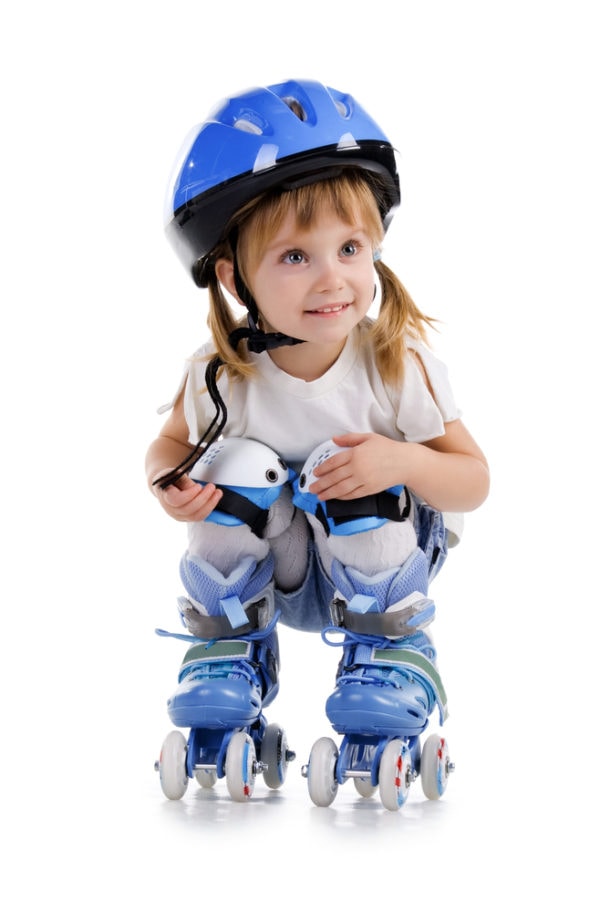 Roller skating is not only a lot of fun but is also a great form of exercise for both kids and adults. Rather than renting a worn out pair of roller skates at the roller skating rink, it's a good idea to invest in a good pair of roller skates for your child.
And if you are looking to purchase a pair for your child, you've come to the right place. We've found 10 of the best roller skates for kids that are not only affordable but many of them can even adjust to kids growing feet (which ultimately means not having to buy a new pair frequently). We've also noted which ones are better for younger or beginner skaters as well as more advanced skaters or speedsters.
But before we get to the list, there are a few things you need to know before selecting a pair, including which type to get and some tips on helping your child learn to roller skate.
IN A HURRY? HERE'S OUR TOP PICKS…
Benefits of roller skating
So what makes roller skating so great anyway? This fun activity has so many benefits, some you may not even know. Let's take a look at what makes roller skating a great activity for kids!
It's a great form of exercise.
Roller skating is undoubtedly a great a way to get kids active. It's a safe, fun way to exercise that kids will actually want to do. (And for the parents, getting plenty of exercise means tired kids and tired kids will have no problem going to bed on time!)
It's a social activity.
Whether it's at the park or at the roller rink, roller skating is a great way to get kids to socialize with other kids who love roller skating as much as they do. It can also be a great family activity too!
It's great for their brains.
Like other physical activities, roller skating is great for kids' mental and cognitive health. It boosts their cognitive function, reduces stress, and can be a great confidence booster.
Learning to roller skate
So your child wants to learn how to roller skate. Great! But where do they start? After you've bought them a pair of roller skates, it's time to get them in the rink (or on another smooth surface). Here are some pointers when teaching your kids how to roller skate.
Make sure their skates are on correctly. Make sure the laces are tied and if there are any straps, they are secure. The roller skates should be snug on their feet.
Make sure they have the right safety gear on. While roller skating is a safe activity, like any sport on wheels, you need to suit them up with the right gear. Besides the roller skates, make sure your child is also wearing a helmet, wrists guards, and elbow and knee pads.
Practice on carpet or grass. Roller skating on these surfaces will allow them to practice balance and feel more stable when learning how to use their skates. Simply have them "walk" with the skates on across some carpet or grass to get a feel of what it's like to be in the skates before moving them to a smooth surface.
Have them bend their knees. For the best balance, have them bend their knees as if squatting.
Move them to the rink! Whether it's a roller rink or an area that is smooth, get them on a smooth surface so they can start really rolling! If you choose a roller rink, have them stay closest to the wall in case they need some extra support. If outdoors, try to find a path with a railing.
Teach them to use the toe stop. The toe stop is located on the toe of the roller skate. Have them slowly glide forward and then press their toe down to stop.
Practice, practice, practice. As with all things it takes practice to get good at roller skating. They are going to fall and make sure they know that's okay. Encourage them to get back up and keep at it!
Sign them up for a class. If you are fortunate to live near a roller skating rink, ask if they have classes for beginners. Many will offer beginner classes for kids and adults.
Safety First
Safety is extremely important when it comes to any physical activity and roller skating is no different. While roller skating is a safe activity for kids to participate in, there are few things to keep in mind when it comes to safety.
Always wear a helmet, knee pads, and wrist guards.
Wear clothes that do not restrict movement but aren't overly baggy or flowy.
When skating outdoors, stick to smooth pathed paths, recreational trails, and skate parks. Avoid skating on the road.
When skating on a path, make sure to stay to the right. If a skater wants to pass someone, he/she should inform the person they are going to be passing and pass carefully.
Do not skate in the dark outside. This makes it harder to see cracks or bumps on the surface.
Do not skate in water. Water can cause the bearings in the wheel to rust which means the wheels won't work correctly.
Check all gear to make sure it is in good condition. This includes skates, helmet, and pads.
Be aware of the surroundings. Watch out for others like runners, cyclists, and walkers. Don't wear headphones while skating.
Choosing the right roller skates for your child
There are a few options available when it comes to selecting a pair of roller skates. Some are better suited for beginners or younger skaters while others are great for experienced speedsters. Here's what you need to know.
Adjustable vs Non-Adjustable
Adjustable roller skates allow you to adjust the skate to your child's growing foot. Many will allow you to adjust up to 4 full sizes. This is especially helpful for really young kids whose feet seem to practically grow a full size every couple of months!
Non-adjustable roller skates have the classic look most people recognize and think of when thinking of roller skates. They provide a secure fit and are very stylish. For feet that aren't growing too fast or for kids who are doing lots of roller skating, these are a good option.
Roller Skates vs Roller Blades
For younger children and beginners, roller skates, or quad skates, are the way to go. They provide more stability and are perfect for cruising around smooth paths and roller rinks. However, roller skates might not provide the speed older kids might be looking for.
Roller Blades, or inlines skates, are built for speed but less stable than roller skates. They are used for indoor hockey and speed skating. For older kids who have some experience roller skating, roller blades are a good next step.
Low Cut vs High Cut
Most beginner skaters or ones who plan on leisurely skating will want to opt for a higher cut, or hi-top, roller skate. This provides good ankle stability. Higher cut roller skates also have the classic look that many roller skaters love.
For more advanced skaters or those looking for more speed, a low cut roller skate will allow skaters greater mobility to push off for more speed. However, keep in mind that there is no ankle support with lower cut skates.
Parts of the Roller Skate
Bearings? Chassis? Power strap? What are these words? There are a few terms you may come across when searching for a roller skate and wonder what they are and what you need to know about them.
Let's go over some of the parts of the roller skate and what they do.
Boot
No, we aren't talking about footwear. This is the shoe-part of the skate that sits on top of the wheels. The boot is either made of a synthetic material or leather and provides ankle support and stability. A boot should be comfortable and supportive and have a lining that does not rub or chafe kids' feet or ankles.
Many beginner roller skates have boots that are padded. Many boots have a lining made of a quick drying material to keep feet comfortable.
Toe Stop
This is the knob at the toe of the skate that the skater will use to come to a stop. For kids, it's usually located on both skates, but sometimes, it is only located on one. Toe stops can be made of PVC, urethane or another type of plastic.
Chassis or Plate
The chassis or plate of the roller skate is the frame of the skate that holds the wheels. A good chassis will also help kids make smooth, quick turns. It should be relatively lightweight and durable, especially for beginner skaters.
Trucks or Kingpin
The truck, also known as the kingpin, is the piece of metal that holds the wheel in place and allows it to turn. It is located on the plate.
Bearings
Bearings are the part of the wheel that allows the wheel to turn. They need to be cleaned and lubricated from time to time to ensure a smooth ride. However, water is the enemy. Bearings rust quickly which means a not-so-smooth ride.
Power Strap
The Power Strap is a name for the Velcro strap that helps provide a secure fit.
10 Best Roller Skates for Kids
It's time to get your kid rolling! We've got skates for every age on this list including toddlers to teens and every kid in between. We've also made sure to choose skates that are better for beginners and occasional skaters as well as kids who plan on doing some serious skating.
Here are our top 10 picks for roller skates for kids!
---
1. Roller Derby FireStar Youth Roller Skates
On the rink or around town, kids will love the look and ride of these roller skates. Perfect for both beginners or kids with roller skating experience, the Roller Derby FireStar is an affordable and high-quality pair of roller skates just for kids.
For a secure fit, these skates feature both laces and a velcro strap. The classic boot design provides good ankle support and the padded collar and cushiony liner make these skates comfortable. And looks matter and thankful these stylish FireStar roller skates are a nod to the old school but with a stylish, modern twist.
These skates have 54mm urethane wheels that are suitable for indoor and outdoor terrain and 608Z Excellerator carbon bearings for a smooth ride. Roller Derby's Torsion Beam Chassis and toe stops on both skates mean kids will have no problem making sharp turns and quick stops.
Likes
Affordable and long-lasting skates.
Comfortable padded collar and liner.
Toe stops on both skates.
Lace and velcro closure provides secure fit.
Stylish classic look.
Dislikes
---
2. Chicago Kids Adjustable Quad Roller Skates
It can be a pain keeping up with kids growing feet. With the Chicago Kids Adjustable Roller Skates, you don't have to. With a push of a button, these skates adjust to kid's ever-growing feet up to 4 sizes. Size small is for shoe sizes 10-13 and size medium is for kids' size 1-4.
These roller skates consist of two pieces: the inner liner boot and hard roller skate exterior. The liner is padded and breathable keeping kids feet comfy, while the two micro ratchet buckles located on the shell of the roller skate provide a snug, supportive fit. The higher boot design provides good ankle support.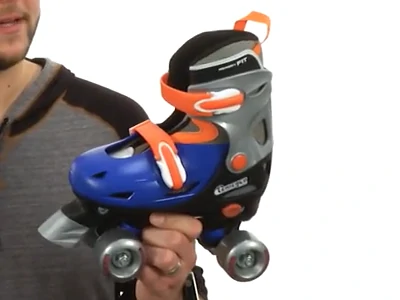 The Chicago Adjustable Quad Skates have 608ZB semi-precision speed bearings and 60mm composite wheels.
Likes
Can be adjusted 4 full sizes to accommodate growing feet.
The comfy liner keeps feet cool and dry.
Micro ratchet buckles provide a secure fit.
Affordable price.
Dislikes
A little heavy. Can't go too fast in these skates.
---
3. Fisher-Price Grow with Me 1,2,3 Skates
For your extra small roller skaters, these adjustable skates are a great choice. The Fisher-Price Grow with Me skates simply slip on top of child's shoes and can be adjusted to fit their growing foot size. These skates fit feet as small as size 6 and go up to size 12.
Perfect for young beginner skaters, these roller skates have 3 different adjustments. The first allows you to lock one wheel so your child can learn balance as they skate-walk. The second allows kids to roll forward only, and the third lets advanced skaters roll forwards and backward.
Likes
Great for toddlers and young kids who are beginners.
Hook and loop closure makes it easy for kids to get on.
Adjustable for sizes 6 to 12.
No bulky boot. Goes over child's own shoe.
Dislikes
Clunky. Kids won't get much speed with these skates.
---
4. Roller Derby Trac Star Adjustable Roller Skate
This roller skate by Roller Derby is for the parents looking for an adjustable skate to keep up with their child's expanding foot. The buckle closure adjusts for a secure fit and the Quick Fit system allows you to adjust the size of the skate with a push of a button.
This skate is made of a durable, molded shell plus a removable liner. While the locking buckles provide a snug fit, they can be a little difficult to fasten, so kids may need a little help. These skates are perfect for beginners, providing the support and stability young skaters need but are durable enough for outdoor use.
Like the FireStar skates, the Trac Star roller skates have 54mm urethane wheels and 608Z Excellerator bearings.
Likes
Easily adjust the size of the skate with a push button.
Durable shell and buckle closure support foot.
Great for beginners.
Toe stop on both skates.
Dislikes
Difficult for kids to fasten.
---
5. Crazy Skates Flash Roller Skates
Kids will love how these fun skates will light up the rink. The motion-activated multicolor LED lights located underfoot last up to 500 hours! Luckily, the comfy boot liner and padded collar will keep kids comfy while the skate the night away.
The full lace-up closure and hi-top design keep ankles supported and aids with stability. The toe stoppers are made of durable urethane, rather than plastic. The wheels are also made of urethane and have ABEC 3 full precision bearings.
Likes
Fun multicolor LED lights last for a long time.
Durable, high-quality construction.
Hi-top design provides ankle support.
Simple lace-up closure.
Dislikes
---
6. K2 Skate Raider Pro Inline Skates
The KS Skate Raider Pro inline skates are perfect for the kid who is ready to take the next step into the world of rollerblading. You'll love that they adjust to 5 sizes so kids will be able to wear these for a long time.
These skates will provide an extra secure fit with their elastic speed laces, Velcro strap, and ratchet closure system. They also have a Stability Skate Cuff that not only provides comfort but good support too. Between the adjustable sizing and the included accessories, these skates are a great value.
Likes
Adjust to 5 sizes.
Comes with safety accessories.
Laces, closure and Velcro provide secure fit.
Great value.
Comfortable boot liner.
Perfect for beginner inline skaters.
Dislikes
A little clunky. Not built for speed.
---
7. Roller Derby Sparkle Lighted Wheel Roller Skate
When the lights go out at the rink, these skates are sure to make a statement with their awesome light up wheels! However, the lower cut design might not be suitable for beginner roller skaters or kids who need ankle support.
The Roller Derby Sparkle roller skates have a lace and Velcro strap closure system as well as a comfy padded collar. These shoes are available in size 1-13. Like the other Roller Derby skates, this has a Torrison Control Chassis system to make quick turns smooth and easy, as well as urethane wheels and 608Z Excellerator bearings.
Likes
Kids will love the light up wheels.
Lace and Velcro provide a secure fit.
Chassis system helps with quick turns.
Toe stops on both skates.
Dislikes
Lower design means no ankle support.
---
8. Kandy-Luscious Roller Skates
For beginner skaters or kids with some roller skating experience that wants a smooth and faster ride, these stylish skates will do just that. The ABEC 7 bearings give skaters a super smooth roller skating experience.
But they aren't just fast. They look great too. These Kandy-Luscious roller skates come in fun color choices like Disco Diva Black, Sassy Pink and Turquoise, and Summer Days Teal and Pink.
These skates have plenty of cushioning including a padded collar and tongue to keep feet comfortable for hours of skating. The PVC leather upper is durable and the higher ankle design also means good ankle support.
Likes
Very smooth ride.
Fun, stylish color choices.
Very comfortable cushioning.
Hi-top design for ankle support.
Dislikes
Narrow. May need to size up.
---
9. Chicago Classic Roller Skates
These are indeed a classic roller skate just for kids. The signature white vinyl boot and full lace-up design might even inspire you to grab the adult's version for yourself. The Chicago Classic roller skates have large 60mm polyurethane wheels and 608Z semi-precision bearings.
The Chicago Classic skates have a nylon double adjustable chassis to make these roller skates lightweight so kids will have no problem gliding and turning with ease. The soft material and padded collar are comfortable, but some users have reported the toe stop wearing out and even falling off after a good amount of wear.
Likes
Simple, classic, timeless design.
Overall lightweight.
Soft vinyl and padded collar for comfort.
Adjustable chassis.
Dislikes
Toe stop may not hold up to a ton of wear.
---
10. Mpoutik Tri-Wheel Convertible Skates
If your child is interested in transitioning to inline skates, these tri-wheel convertible skates are a good choice for those hesitant to make the transition and need a little extra support. When they are ready, these tri-wheel skates convert into inline skates.
But not only do they convert from tri-wheel to inline, but they can also be adjusted up to 4 sizes to keep up with kids growing feet. Kids feet will stay secure in these skates thanks to the combo of laces, Velcro strap and ratchet closure.
The Mpoutik tri-wheel convertible skates come in two color choices, army green and pink, each with a camouflage design. While it comes with parts and tools to convert these from tri-wheel to inline, the instructions provided were a little tricky to follow. Be sure to check out their Youtube video for additional help converting them.
Likes
Perfect for kids transitioning to inline skates.
Secure closure system provides good support.
Tri-wheel provides stability for kids not ready to go to inline.
Includes tools and spare parts.
Dislikes
Tricky to convert from tri-wheel to inline.
---
Frequently Asked Questions
Q: When can my child start roller skating?
A: While there are some kids that start roller skating as early as 3 years old, most kids usually start around 4 or 5 years. But remember every child is different. If your child has good balance and coordination with other physical activities, they might be ready to give roller skating a go!
Q: How do I clean roller skates?
A: If your kids have been getting some serious use out of their skates, it might be time to give them a good cleaning. Clean wheels make riding easier and smoother. So let's go over how to give your child's skate a good cleaning.
First, remove the wheels from the roller skates. Depending on your skates, you may need a skate tool or a nut driver to remove the wheels.
Clean the wheels with a little mild soap and water. If the skate wheels have an aluminum metal core, don't clean them with water or they will rust.
Use a towel to dry the wheels.
Next, remove the bearings with a bearing tool. You can remove the dirt with a cloth or paper towel. For a deep clean, you may need to use a bearing cleaner. (Note: Never use water on bearings! They will rust.)
If using a bearing cleaner, make sure the bearings are dry before you put them back in the wheel.
For a demonstration how to clean roller skate bearings, check out this video.
Q: Can roller skates be used outside?
A: Yes! Roller skates aren't just for the roller rink. However, make sure kids use them on smooth surfaces such a path or sidewalk. For kids with some experience roller skating, they might want to go to a skate park. Kids should never roller skate in the road.
Q: Is roller skating a good form of exercise?
A: Absolutely. Roller skating is a great aerobic workout for both kids and adults. One hour of skating can burn up to 600 calories and works most of the major muscle groups including the calves, quads, arms, core, and glutes. Roller skating is also easier on joints than running but with the same cardiovascular benefits.
Q: What size roller skate should I get for my child?
A: Many manufacturers will provide a sizing chart so that you can choose an accurate size, but in general, you will go by your child's shoe size.
To see if the roller skates fit correctly, have your child put on a roller skate and shift their foot forward so their toes are touching the top of the skate. The distance from the heel to the back of the skate should be no more than a finger-width distance. This allows for a little growing room.
Bottom Line
Here are our top 3 picks for the best roller skates for kids and will work for a variety of children who are looking forward to roller skating. For a classic roller skate, the Roller Derby FireStar is an affordable, high-quality skate your child will love rolling in. For toddlers, the Fisher-Price Grow with Me helps them learn the skills of roller skating and adjusts to their fast-growing feet. And if you really don't want to run out and buy new skates for your older skaters with their growing feet, the Chicago Kids Adjustable Quad Skates will last them for up to 4 sizes and provide them a comfy, supportive roller skating experience.