The perfect and best tote bags for moms have the room to carry stuff for the whole family, including snacks, without becoming misshapen or spilling. We have a list of the top 10 mom tote bag options that we've tested and love. Read on to see what makes them great!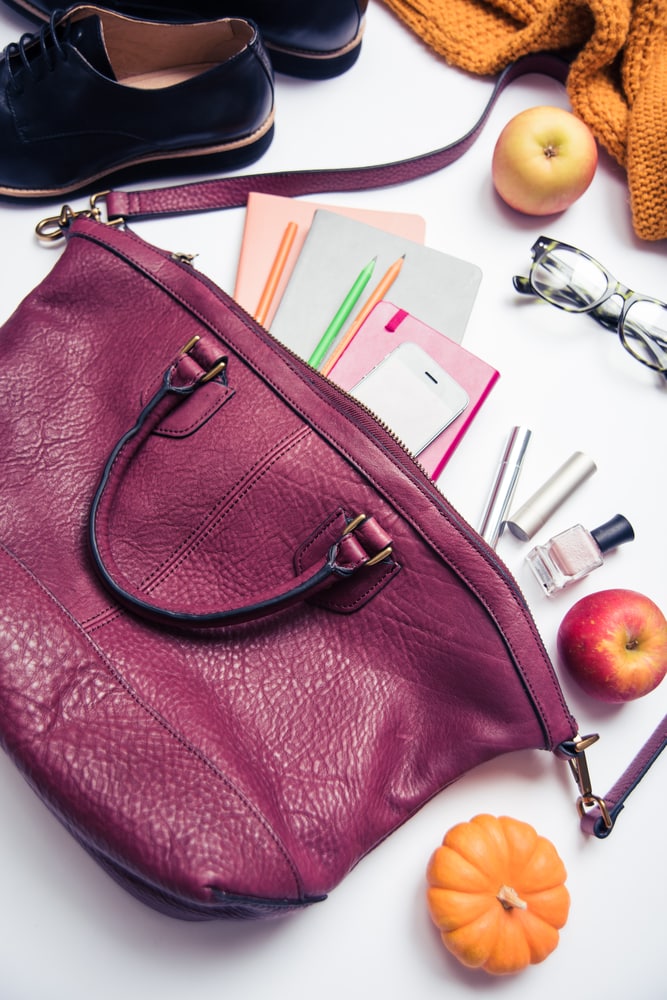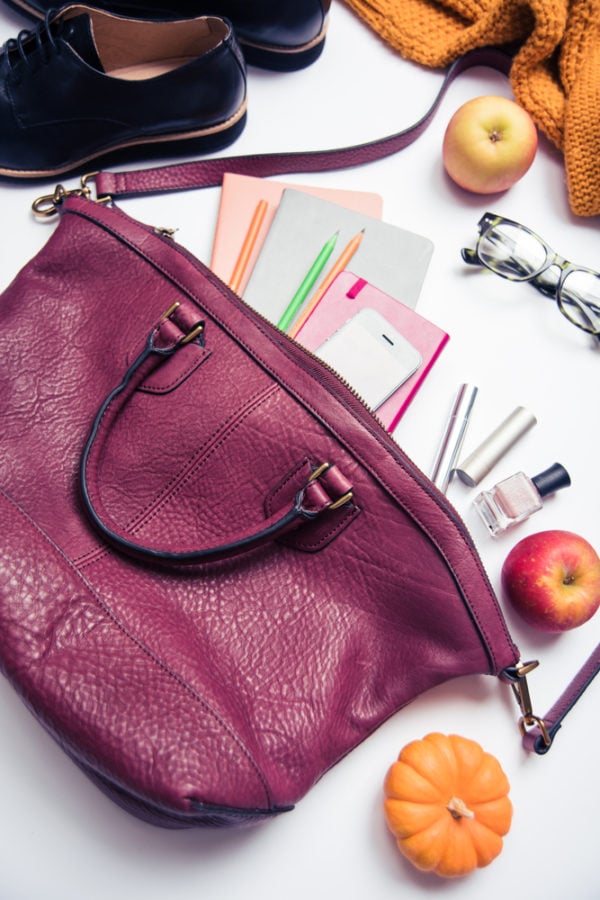 Regardless of what age your child may be, this accessory may be the single most important thing for mom-on-the-go: your tote bag.
Whether you are carrying diapers, snacks, or just things for you (is that possible?), tote bags need to be able to accommodate everything you need.
While a functional tote is great, you better believe that the tote bag needs to look good, too. So we've searched for the best tote bags for moms on-the-go that will fit your budget, your lifestyle, and everything you want to throw in it.
In a Hurry? Here's Our Top Picks…
What Do You Need in Your Tote Bag?
This is THE question, isn't it? And sometimes you need everything plus some, but let's face it— we don't want to carry everything. So what are the essentials you need in your bag?
While this list will vary depending on your child's age, generally speaking, this list will help you stock your tote bag with the essentials.
Keys
Phone
Wallet
Snacks
Tissues
Wipes (yes, for toddlers and older kids, too!)
Hand sanitizer
Bandages
A small package of crayons
Bottle of water
Pen
Feminine products
Sunblock or bug spray (Seasonal)
And of course, for all you moms with babies, don't forget diapers and bottles!
If you don't have enough room for baby bottles and diapers in your tote, be sure that you carry around a baby bag along with you, or have a baby bag that you keep in your car to replenish your smaller tote bag.
7 Types of Tote Bag
Doomed to a diaper bag? Not so! There are plenty of different types of purses out there that make great bags for moms with kids of any age. Let's take a closer look at some of the types of purses.
The Tote. This simple bag is a rectangular bag that may or may not have pockets and dividers. It can hold quite a lot and is a good option for moms with babies or toddlers or who travel a lot.
The Messenger Bag. This type of bag is thinner and features a large flap in the front. This is another great option for storing a lot of stuff, but can sometimes lack pockets and structure for better organization. However, it is easier to hold your child with this bag, thanks to the long crossbody strap.
The Mini Backpack. While not classified as a traditional purse, it is a popular purse choice for moms who want to remain hands-free. It usually has plenty of pockets for organization and comes in a variety of sizes depending on how much you need to hold. This is also a great diaper bag alternative.
The Cross Body Bag. This is another good option for the mom who needs to keep her hands free. Similar to the messenger bag with a long strap for easy carrying, the bag design itself is smaller.
The Satchel. This classy style purse is more structured. It is usually rectangular with a flat bottom and front clasps or buckles. It comes in a variety of sizes and works well for work or every day.
The Hobo Bag. This stylish option won't have the organization the other options do, but it definitely has the space as it tends to come in a larger size. Tends to look a bit more like a diaper bag.
The Saddle Bag. This type of purse is best for moms who don't need as much space. It's usually made of leather and is one of the smallest options on this list.
What to Look for in a Tote Bag
Tote Bag Material
Choosing a tote made of durable but attractive material is important. Many mamas love the look and durability of leather, but it tends to be more expensive. Synthetic leather or PU leather is another durable option and is usually much less expensive. You'll also want something that comes in your favorite color, or in the color that would best match your wardrobe.
Tote Bag Pockets
Staying organized is hard. Pockets can help. Consider a tote bag with more than just a side pocket with a zipper. Something with different compartments, sections, pockets for phones, keys, and more, are all things that might make it easier for you to find things… and find them quickly.
Tote Bag Insulation
This is going to matter for the mamas carrying milk for their little ones especially, but might also be a concern for moms who plan to carry some food that requires refrigeration. Insulation is also a great thing for keeping feminine products, gum, and other perishable items cool.
Tote Bag Budget
How much can you spend on a tote bag? This varies a lot, as some might be willing to spend a little more for a good tote that will last them years to come, while others might want something that's a little more budget-friendly. We've made sure to include both.
How Do I Keep a Tote Bag Organized?
We get it. It's hard to keep a neat tote bag so you can find things easily and quickly. But here are some tips to stay a little more organized!
Choose a bag with enough storage… but not too much. Sometimes choosing a bag with too much space can lead to filling it with more stuff. Choosing a bag that is just enough or even on the smaller side might prevent you from the "bring everything" urge.
Clean it out regularly. Once or twice a week go through your tote bag. Take out all the trash, receipts, and things you don't need.
Invest in a tote bag organizer. This looks like a bag with lots of compartments and pockets. Simply slip it into the main part of your tote. This works especially well for totes that don't have a lot of pockets.
Invest in a few zipper pouches. Keep first aid and hand sanitizers in one bag and loyalty cards for your favorite stores in another. And don't forget a coin purse!
Top 10 Best Tote Bags for Moms
Don't sacrifice style for a functional bag. We have found bags that not only work for busy moms but are cute, too. We have the best tote bags for moms looking to splurge a little as well as moms who are on a tight budget.
On to the list!
---
1. YALUXE Vintage Style Soft Leather Tote Shoulder Bag
Need plenty of space but plenty of organization too? This large tote has 2 main compartments with a center zipper pocket, 2 open pockets, a zipper pocket, and an open pocket on the front.
The YALUXE tote is made of soft cow split leather and gunmetal hardware. The classy look works great for work as well as everyday use.
The durable handle is long, making it comfortable to throw this tote on your shoulder.
For a premium leather bag too, the price is more than fair.
What We Like:
Plenty of space and organization
The classy look works well for work too
Great price for all leather bag
Durable gunmetal hardware
What Could Improve:
Won't stand up straight. The material is soft enough that it folds over in half making it a pain to set down and dig through.
---
2. OGIO Brooklyn Tablet Tote
This isn't just for your tablet. The crossbody bag will fit a ton and is comfortable to carry. It has two large main compartments as well as an organization panel to, well, stay organized.
There is a padded pocket for a tablet as well as a zipper pocket under the front flap. It comes in a variety of colors such as wine, red, black, peacoat, and grey.
Keep in mind that the strap drops down 21″ to the bag and cannot be adjusted. This was really our only complaint with this bag.
What We Like:
Comfortable to wear
Stylish design and comes in a variety of colors
Spacious
Padded pocket for tablet
Two compartments, zipper pockets, and an organization panel make it easy to stay organized
What Could Improve:
The shoulder strap can't be adjusted
---
3. SoHo Grand Central Station Diaper Bag
For moms with babies and toddlers, this is not your ordinary diaper bag. It looks and functions like a regular purse, but has all the space you need to store diapers, bottles, and more.
This bag features a whopping 11 pockets, which means you'll stay super organized with everything you need to carry.
It is made of a durable water-resistant fabric and has a long shoulder strap for comfortable carrying. It also comes with stroller straps so it can be hooked onto a stroller.
But it comes with much more than just the main diaper bag. This is a whole set and includes a small personal purse, an insulated bottle bag, a cushioned changing pad, and two accessory cases.
What We Like:
Super affordable
Comes with insulated bottle bags, 2 accessory bags, and a small additional purse
Comes with stroller straps
Durable fabric is water-resistant
3 stylish design options
11 pockets to help moms with babies and toddlers stay organized
What Could Improve:
The strap isn't very comfortable to hold the bag, especially a full bag.
---
4. Utotebag Tote
This is a big bag. For work or for moms on the go, if you got the stuff, it's got the space.
Despite its size, it's lightweight and fully zips, making sure everything stays secure.
It has a compartment for your tablet and laptop as well as 2 slip slots for phones, keys, and more. It also has a zipper pocket and comes with a small zipper bag.
The PU leather handle is durable and can withstand a heavy load. And of course, it's stylish and comes in grey, purple, black or blue.
What We Like:
Very spacious with plenty of pockets
Has a full zipper so your stuff doesn't fall out
Has a compartment for laptop and tablet
Great for work and travel too
Affordable
What Could Improve:
Might be a little too big for some and we wish there was a smaller one
---
5. Coach Bailey Carryall
This beautiful bag is spacious and will keep organized. It is made of cross-grain leather and has a snap closure and a long handle to carry it on your shoulder comfortably.
This bag works great for working moms too. It's big enough to fit a 15″ laptop.
The inside also has a variety of pockets including a zipper pocket and a pocket for your phone.
It comes in a variety of colors including black, navy, oxblood, and beechwood.
As you can expect from the brand name, this bag is a bit of a splurge, but one that will last you for years.
What We Like:
Very spacious
Beautiful design
Made of leather
Long shoulder strap
Can fit a 15″ laptop
Comes in different color options
What Could Improve:
The price. This one is predictably expensive.
---
6. Lily & Drew Backpack Tote
A variety of colors, a durable nylon material, and a simple design make this a multitasking machine for moms who want to be hands-free. It can hold a lot and the price is right for any budget.
Don't be deceived by how small it looks. It holds a lot. It has 5 pockets and an internal sleeve that can hold a tablet.
Choose from colors like yellow, raspberry, purple or classic black, gray, and others.
We like how this lightweight backpack is padded on the bottom and the back to protect your stuff as well as be comfortable to wear. It's even nice for a day hike.
What We Like:
Very affordable
Plenty of organization with pockets and internal sleeves
Lots of colors to choose from
Durable nylon material with padded bottom and back
Comfortable to wear
What Could Improve:
The straps aren't comfortable when the bag is fully loaded.
---
7. JOYSON Hobo Bag
Looking for something that could be a diaper bag without being an actual diaper bag? The JOYSON Hobo Bag has plenty of storage and plenty of style.
Unlike some hobo totes, this comes with an adjustable and removable shoulder strap for easy carrying.
It's also super organized on the inside! It has a big middle zipper pocket, a small zipper pocket, and 2 small slip slots for phone, keys, or whatever you want to put in it.
It comes in five gorgeous color options including a classic coffee color, apricot, black, blue, and dark brown.
What We Like:
Very affordable
Spacious but well organized with pockets
Comes with a removable & adjustable shoulder strap
A great alternative to a traditional diaper bag
Comes in 5 color options
What Could Improve:
Has an unpleasant smell when you first get it that will eventually go away
---
8. Juliette Darras Insulated Lunch Tote
Not only is this a beautiful design but it will keep food and drink cold for 6 hours. It is made of durable polyurethane leather and comes with a long detachable shoulder strap for easy carrying.
While the main feature of the bag is the insulation properties, it has enough space to fit your other stuff such as phone, wallet, and such, comfortably.
It is also waterproof and leak-proof, meaning your other belongings won't get damaged in case there's an accident with the baby's bottles or applesauce.
What We Like:
Keeps food cold for 6 hours
Leak-proof and waterproof
Other pockets separate and won't get damaged from accidental spills
Spacious to carry all belongings
Sleek, stylish design and bright Fuschia color
Detachable long shoulder strap
What Could Improve:
Color selection because it comes in only one color
Might not be enough space for some
---
9. Jack & Chris Leather Cross Body Satchel Bag
This tough leather bag can withstand a beating all while looking stylish. The long, but adjustable shoulder strap allows you to wear it comfortably across your body, one of our favorite features of this bag.
Don't be fooled by its size, it can hold a good amount.
It also has 2 slip slots, 2 pen slots, and an internal and external zipper pocket for organization.
It is structured, making it easy to locate everything. And for the price? A genuine leather bag that will last for years is a good deal.
What We Like:
The leather is durable and looks even better with wear
A good amount of pockets and space in the main compartment
The long strap can be adjusted
Good price for a long-lasting tote bag
What Could Improve:
Compared to other bags on this list, it's on the smaller side
---
10. Isoki Madame Polly Diaper Bag
Another diaper bag that looks anything but a diaper bag. This bag is divided into three separate spacious compartments to keep your stuff organized.
Also included with the bag are a changing mat, an insulated bottle holder, a zippered tote, and stroller straps.
It comes in two color options, black, and tan, and is made of synthetic leather that is easy to clean and very durable.
This is our favorite mom tote bag that is a diaper bag but looks like a really nice one so it isn't embarrassing to carry. Honestly, we'll carry this when we don't need it for diapers anymore.
What We Like:
Three spacious compartments
Comes with changing mat, insulated bottle holder, and stroller straps
Works great for moms with babies or toddlers
The lining is stain-resistant
Comes in classic black or tan
Durable synthetic leather is easy to clean
What Could Improve:
The bag itself (without contents) is a bit heavy to carry
---
Frequently Asked Questions
Q: How do you clean a tote bag?
A: First, pull the liner out to allow any crumbs or bits to fall out. If you can't pull the liner out, use a vacuum with a fabric brush attachment to suck up any bits you can't get to.
Next, wipe your bag down with soapy warm water (use a mild soap!) using a soft cloth. If your bag is leather, make sure to wipe it with the grain. For a deeper clean for leather totes, purchase a leather cleaner, or take your bag to an expert.
But as with any item, check the care instructions first on how to properly clean and maintain your tote bag.
Q: How do you store a tote bag?
A: When not in use, it's best to store totes stuffed so they retain their form. Consider using scarves or sweaters to stuff your tote.
If the tote is leather, consider storing it in a dust and moisture-proof bag.
Bottom Line
There's something for everyone in this list of the best tote bags for moms.
If you are a mama looking to carry all the things plus some and still look good doing it, then the YALUXE Leather Tote Bag is the right one for you. You'll stay organized and the durable leather and gunmetal hardware will hold up to the wear and tear of everyday life.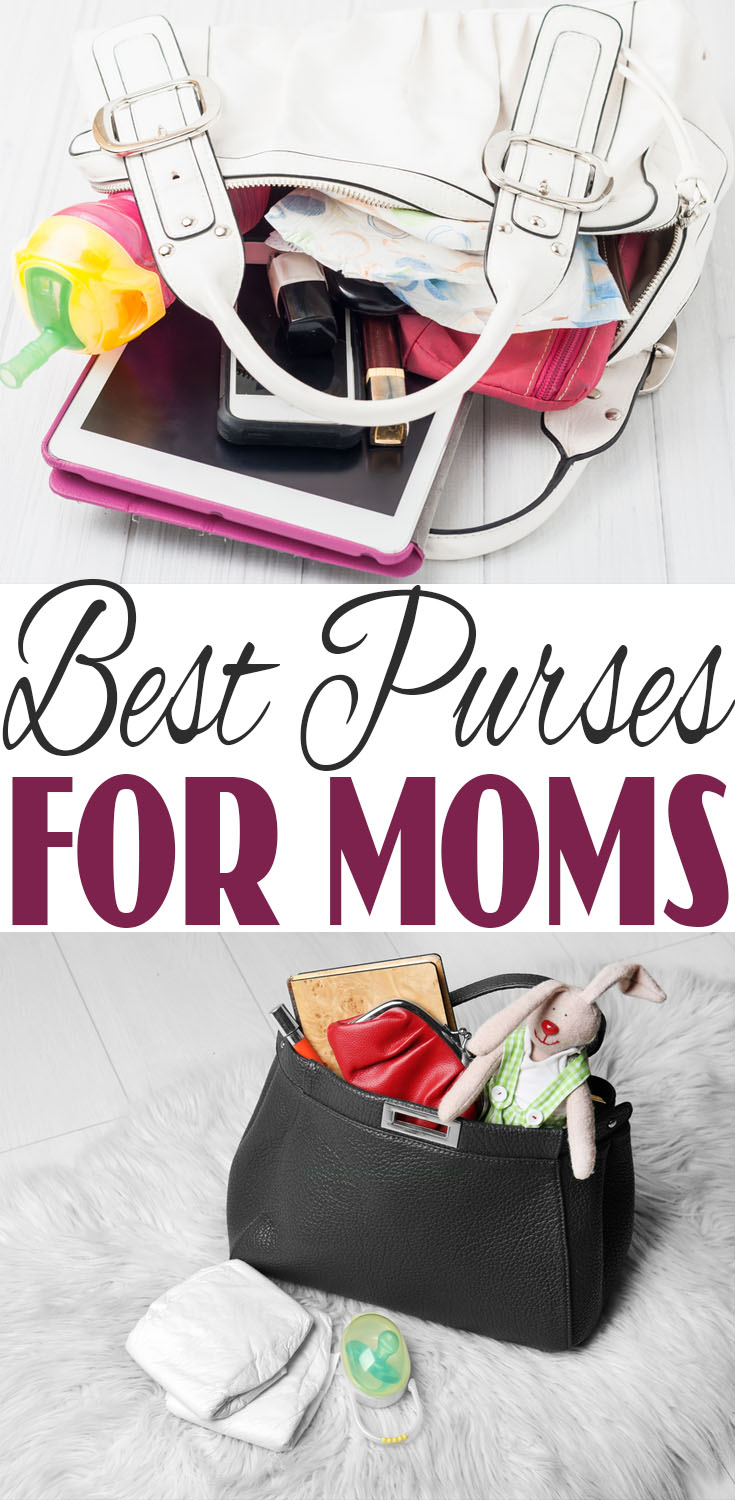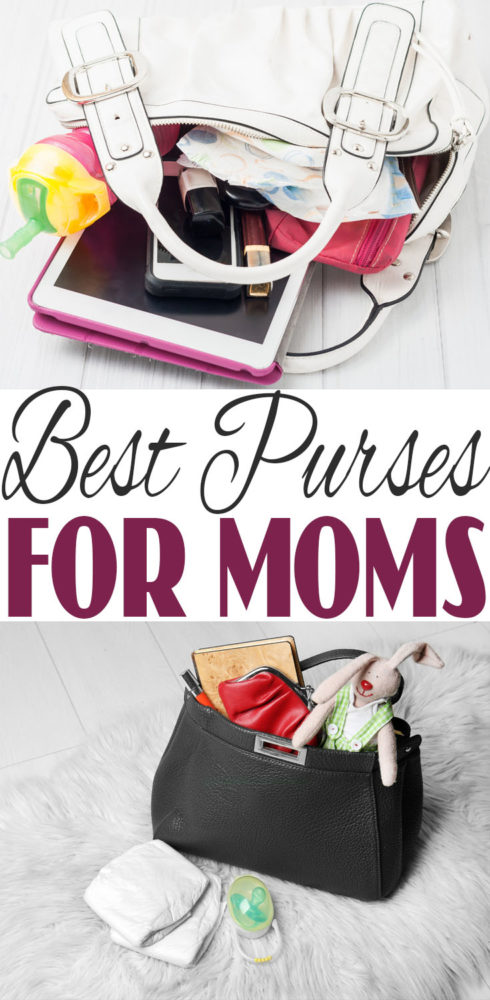 Not looking for such a large bag or are you on a tight budget? The OGIO Brooklyn Tablet tote bag fits a lot, looks great, and fits any budget.