This week I am certainly enjoying my time off. It's allowing me to not only spend time with the kids but to CRAFT with them as well! Then can get a little bit bored with the no work and no school thing (ironic, right?) so I like to fill the hours with fun stuff too. And earlier this week Facebook popped up with a craft we did years ago, Clothespin Christmas Angels, and I thought..YES! PERFECT! Let's do that one again! And it was so cute, I wanted to go back and share it with you in hopes that you have time to make this one before the season is over.
So this craft is super easy. A child from almost any age can paint and parents can do the glue gun, making this one a true partnership. It also takes minutes to really accomplish and other than some drying time with the paint, you can easily have a tree full of angels in under an hour. I am supposed to be on vacation (shhhhhhhhh) so I wanted to go ahead and publish this really quick!
Clothespin Angels
Need
Simply Art Wood Round Doll Pins 30
First you need to paint your clothespins. We chose white and light blue paint to give it an angel feel. I like washable paint because it can be very messy to paint all sides of a clothespin.
Once your clothespins are dry, you will need to fashion a halo. (second picture). First create a circle with your pipe cleaner and secure. Then wrap the stem of the pipe cleaner around the head of the angel, twist, and cut off the excess.
Hot glue the angel onto the wings (snowflake)
Add an ornament hanger and done!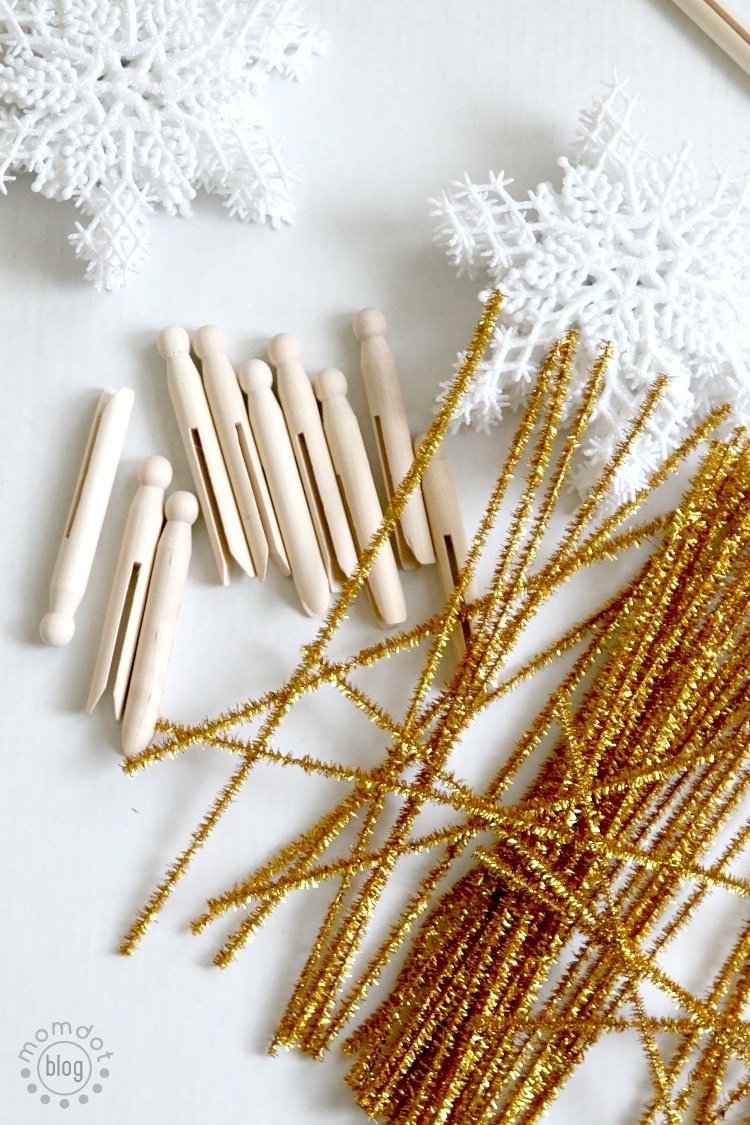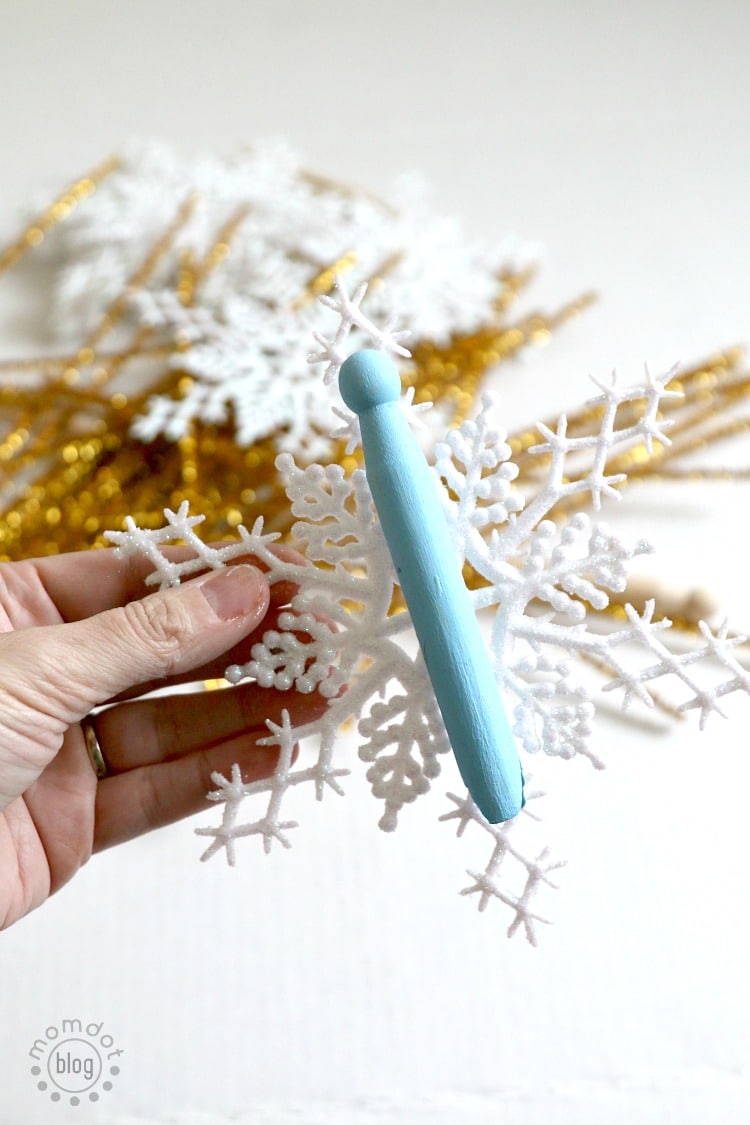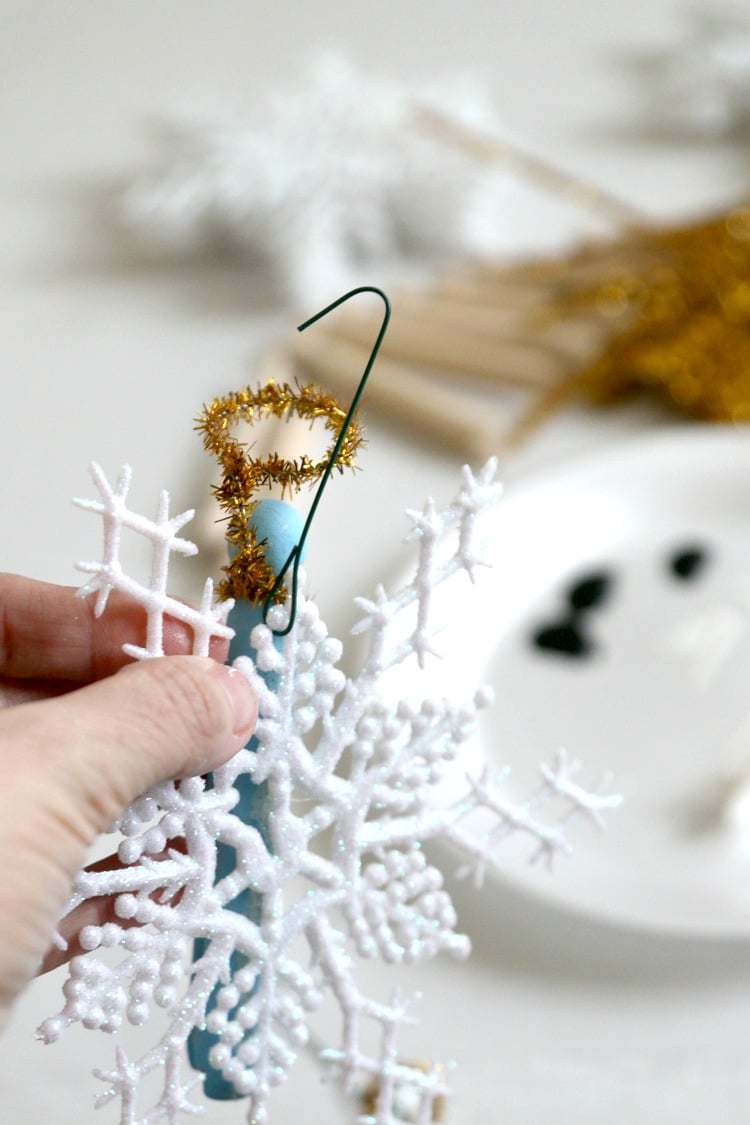 Christmas Crafting– other Christmas crafts you may enjoy here on MomDot!
Want to see more of my Christmas crafts as well as other bloggers? I have a great Pinterest collection here!
If its out of the holiday season, you can still prep by grabbing the items on Amazon and getting started!
Simply Art Wood Round Doll Pins 30
Plastic Snowflake Ornaments, tiny 24pcs Sparkling White