Somewhere starting in October we go on a cooking kick. We cook it ALL. Turkey, mashed potatoes, pies, trillions of cookies but then somewhere mid December, basically right now, we get tired. Please, no more kitchen. Bring on the diet in January because if I have to look at another 2 hours in the kitchen for a meal that takes my family 20 minutes to eat, I will pack up and leave.
Or something like that. 
I am here to rescue you.
Not ALL meals have to include the ground up to be great. Right now Tyson® has a one-stop solution for a COMPLETE family meal for your family. WOOT! Its easy and it's completely convenient. No mess, no fuss, its truly a meal that can be made quickly and easily.
And the best part is there is more than one option available at your local Publix for a Tyson® Meal Kit! Four amazing ready to eat complete meals that your whole family can agree on and wont isolate you for a good half an evening.
Tyson® Ready for Skillet – located in Ready to Cook section of the fresh meat case
Beef and Cheddar Melt
Beef Marinara
Chicken Fettuccine Alfredo
3 Cheese Chicken Carbonara
Ready to see how easy it is to make Tyson® Ready for Skillet meals?
Simply cook up the meat first.
Make sure your chicken is all the way done.
The noodles, however, come pre-cooked.
Once your meat is done, you add the noddles, the sauce, and simmer it up till its hot.
Add garnish if you like and serve with a side of salad and french bread for a truly filling meal.
WOW!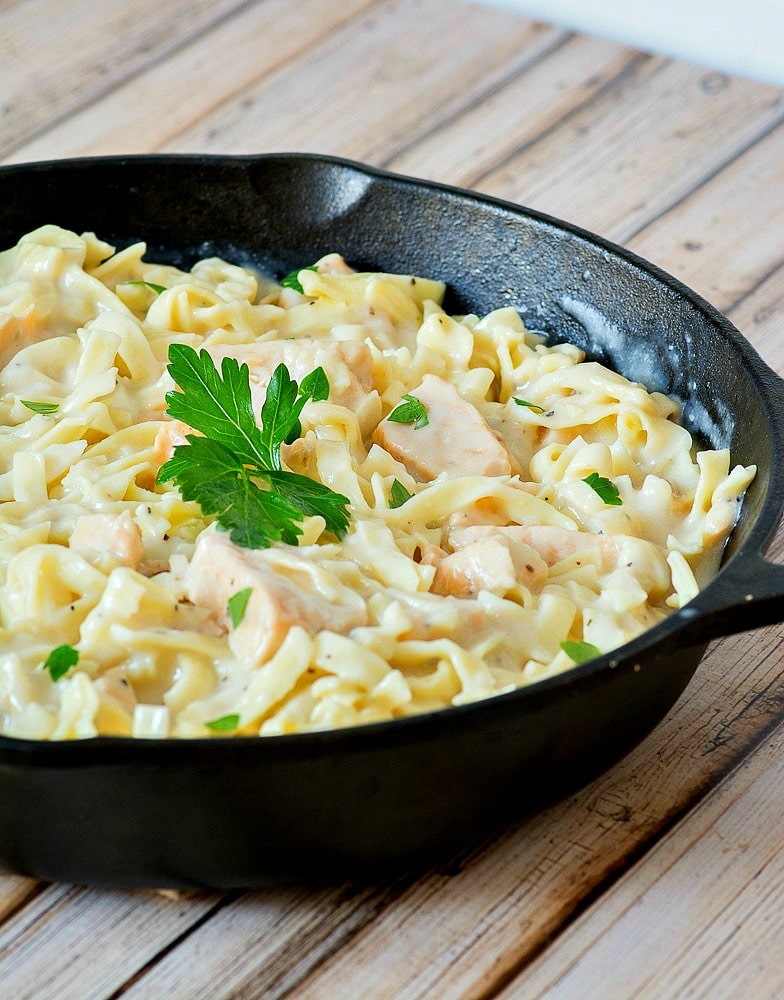 This was one meal that was gobbled up in an instant and NO leftovers!
On Sale now at Publix!
Ready to try your own? I have a great deal right now that you can look forward to at Publix. Get your IRC (Instant Redeemable Coupon) on the Meal Kit packages (Expires: 02/01/16) and try them all out. No need to hunt down the coupon, you can find it right on the package!
Now you don't have to wish for the holidays to end so you can stop cooking- easy one stop meals will keep you going the rest of December and beyond. Have a wonderful holiday, yall!
~Trisha
This is a sponsored conversation written by me on behalf of Tyson. The opinions and text are all mine.