About 5 minutes ago one of my very good blogger friends shared that a family member of hers was allegedly sent to in school suspension for saying 'Bless You' in a high school class today.
Bless you.
As in someone sneezed and she said "Bless You."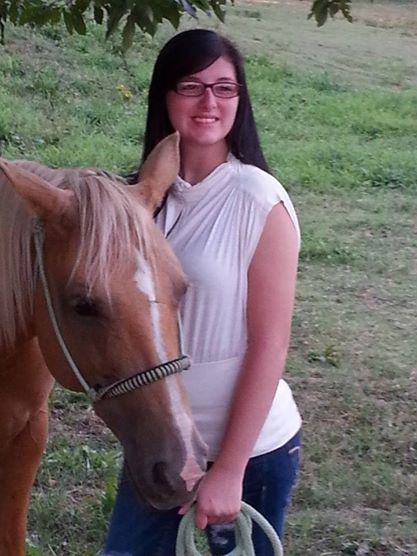 High School Sr Kendra Turner
 Did this seriously just happen in the land of the free and the home of the brave?? 
I am so glad that we have our priorities straight,  America. 
Now listen- I get that we have to be super politically correct for fear of actually teaching kids (in an educational facility of all place!) that some people (gasp!) have religious beliefs, but this one takes the major cake.  While saying "Bless You" is a form of religious stance for this young high schooler who has every RIGHT to be religious, the reality is that its also a common every day courtesy that is often rooted in nothing more than being polite.
I am blown away that in a society that claims itself to be so progressive and free, we have stripped away our religion so far down to the roots that our kids cannot say Bless You without fear of retribution.
I was so shocked about this situation that I asked Kendra to reach out to me and she did.
Here are her words on what happened today:
A girl sitting right next me sneezed in class. I said "Bless You!"  My teacher, (Name redacted by Editor) asked "Who said that?"  I said "me." She said "Why did you say that?" I said "Because it is courtesy." She said "Says who?" I said "Says my pastor." She said "Well we don't say that in my class."

I asked her why it was a big deal to her. She yelled at me and said "We will not have Godly speaking in my class!" That is when I stood up and said "My pastor said I have a constitutional right -1st amendment freedom of speech."  She said "Not in my class you don't."

 I said "I will defend my religion." She said "You will not in my class because I trump everyone." Then another student stepped in and said "You don't over trump God."  So she sent me to the office and the assistants principal said "if I didn't want to respect my teachers rules then maybe My pastor should teach me because my freedom or speech and religion does not work at their school. 

Then they sent me to ISS (in school suspension). After I left the class room all my class mates stood up and defended me the teacher had to call assistants principal to control the class.
Now I could sit here and go on a serious rant about our freedoms and rights and even our education system not being very educational, but I'll throw it to you instead…did Kendra deserve suspension for saying 'Bless You' to a classmate?
~Trisha
————————-
Here are additional news stories that have come out:
Edited to add: This is the story told to ME, which is why I published it from her own words. I am not a news organization or a journalist, but rather a concerned parent whom brought this to my website to share with other parents as was told. I fully understand that this could be untrue, true, or a version of the truth. Everyone has a story, including the school and teacher. A representative of this site attempted to call the school for a statement and were told throughout the day that they principal was in meetings. A call to the superintendent office was disconnected once we got him on the phone. I know there are other news organizations involved and if I get an updated article from a larger news source that includes a statement from the school,  I will edit to add them but as of now the only statement we have heard is the one in the clip above. You are welcome to debate your opinions in the comments as long as everyone is respectful. Thankyou.