Typically when we make slime, you are used to us using the big old gallon of white glue
. And it works and works super well, but this time we wanted to try something different. So instead of making white slime and dying it whatever color we wanted, we instead bought clear glue that was insanely sparkly to see what type of slime it made. I have to tell you making slime with clear glue was far different and required a different combination of our already easy to use slime ingredients.
Before I get to that, let's run down our normal ingredients to make slime just in case you have no clue what you are doing.
---
Slime without Borax
THIS IS FOR WHITE GLUE SLIME, NOT GLITTER SLIME. SEE BELOW FOR DETAILED ON THIS RECIPE.
Purex Sta-Flo Liquid Starch, 64 Ounce
PRO TIP: Making slime with LIQUID STARCH
and glue
is a ton easier than mixing borax to do it. Simply use about 1/3rd cup starch in 1/2 cup glue (you can stir in some food coloring or paint to color before you add) and then add starch little by little until you get the slime consistency you want. We use red solo cups to do this and once its mostly sticky, we pull out of the cup and start to mix with our hands. If the slime is still sticky, that means it needs more liquid starch
.  Just add little by little until you get the consistency you need. Depending on how much glue we pour, it usually tends to be about a half a cup overall.
It can be pretty hard to find liquid starch, so pick this one up here (it's the one I use) as well as a huge thing of glue so you can make tons of slime for all occasions. Buying this way is a lot more cost effective and once you start making slime, you will def want to have glue on hand! This went out of stock for a good month so make sure you buy it now that its back.
&
Purex Sta-Flo Liquid Starch, 64 Ounce
Elmer's School Glue, Washable, 1 Gallon
---
SLIME BOOK AVAILABLE!!
Love the Slime Recipes on MomDot? Our first book has been published and you can pick up a copy right on Amazon for yourself or to gift to a slime fan in your house! It features not only some fun basic slime recipes and how to get started on creating your own, but also some ways to use slime for holidays and gifts! Check out the book here! 
---
Slime with Clear Glitter Glue
In this particular slime recipe (Pot-O-Gold Slime, our St. Patricks Day inspiration), we used CLEAR GLUE instead of white glue. There are a few things to note for this.
I went to all the craft stores, but massive containers of clear glue do not exist.  You have to buy glitter glue in tinier bottles, which is one of the reasons we combined green and gold. The images below account for approximately 1 bottle of glue (1/2 of each color).
You will need A LOT MORE Liquid Starch than you need with white glue. For whatever reason, we needed almost double with this recipe, so if it's super sticky, keep pouring the starch. We used atleast a cup, but I would start lower and work your way up
Because you need more bottles, just go ahead and buy a selection of glitter glue colors like these…its a lot more fun to make striped slime anyway. After a bit of play, the colors do mix together.
6 Color Glitter Glue Set (6.7oz – 200 ml Bottles) NEON
Basic 6 Color Glitter Glue Set, 6.7oz – 200 ml Bottles
---
The fun thing about clear glue is that it just sheets in gorgeous sparkles. It's a totally different sensory experience than with white glue and is gorgeous.
See more SLIME RECIPES here.
Do not forget to learn how to make Slime Bubbles here!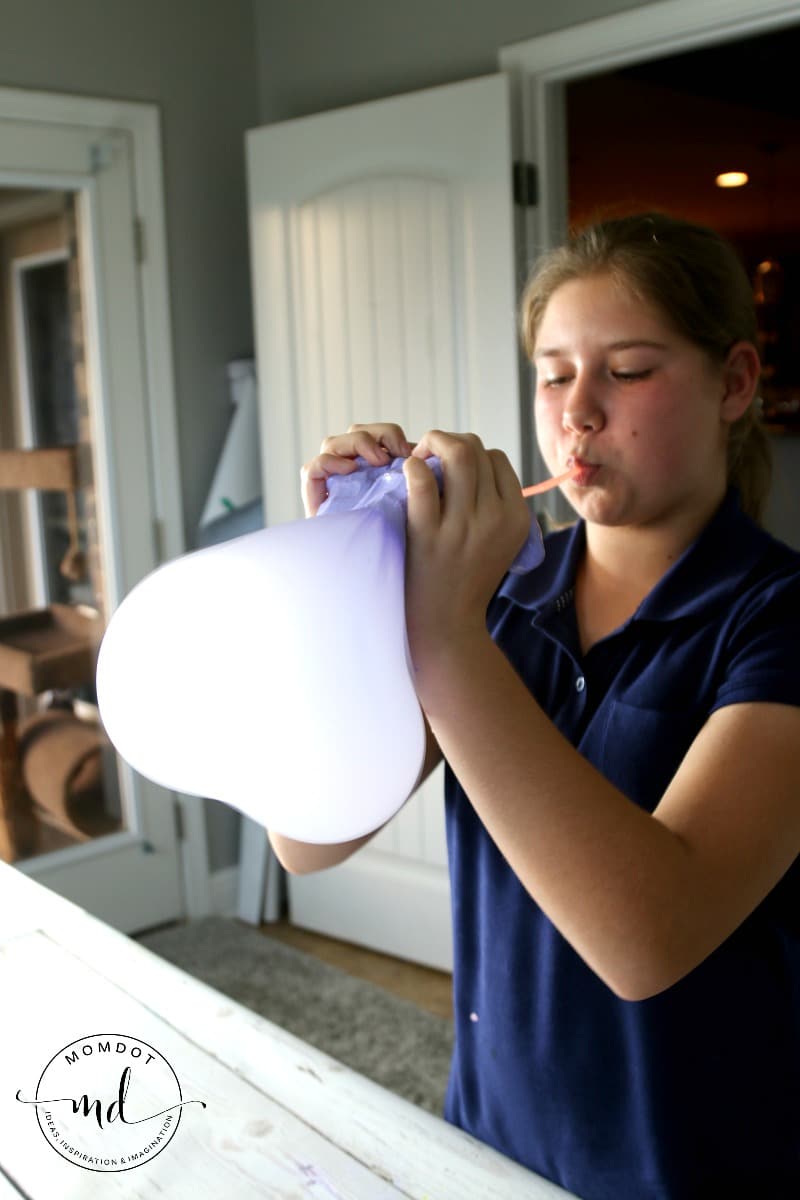 Stages of Slime
So many people message me and ask me how I get slime so perfect…..well, it goes through stages and some people quit before they get to the slimy stage! I did a video showing you what you can expect when you create your slime. It's a lot easier than you think. Yes, there are two ads in this video near the beginning, which help pay for all this slime recipes and ideas that are provided here and we appreciate your support in keeping those costs down. I think you will like this video and it will help get you less frustrated in creating slime and figuring out the direction you are going. Please note this video is specifically about using WHITE glue. Clear glues and glitter glues are a different consistency and need more starch than in this video.
Do not forget ingredients for your slime making!
Basic 6 Color Glitter Glue Set, 6.7oz
Purex Sta-Flo Liquid Starch, 64 Ounce
6 Color Glitter Glue Set (6.7oz –