Because the forecast says 107 degrees for us today, we've decided to enjoy the sunshine from the comfort of our air conditioned home today.  Not only enjoy the sunshine, but use it as an inspiration for a fun, simple craft that accentuates the light.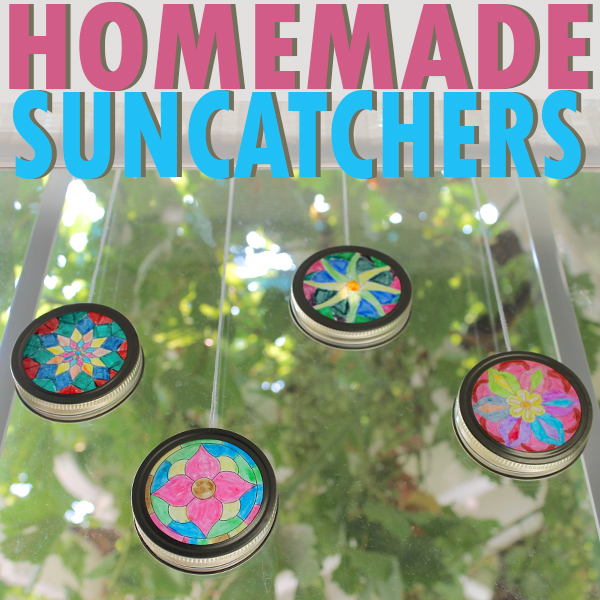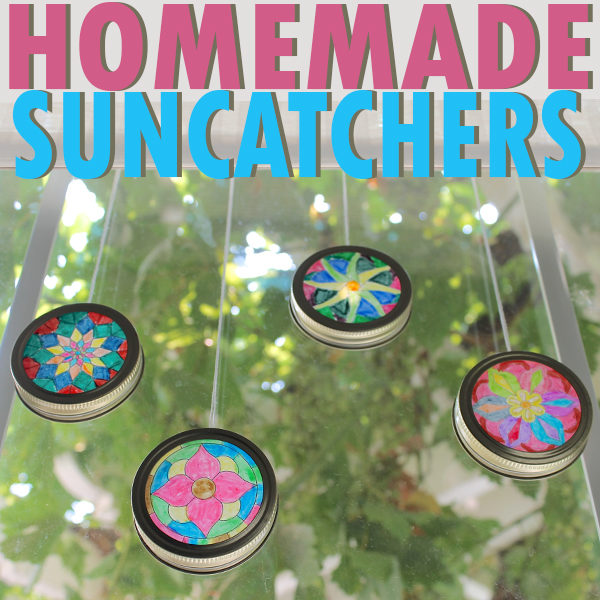 I much prefer the sun when it's not melting my skin off.
WHAT YOU'LL NEED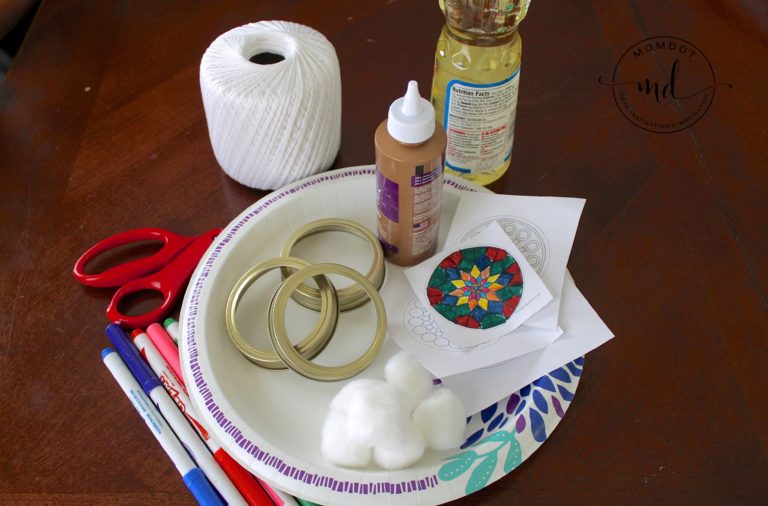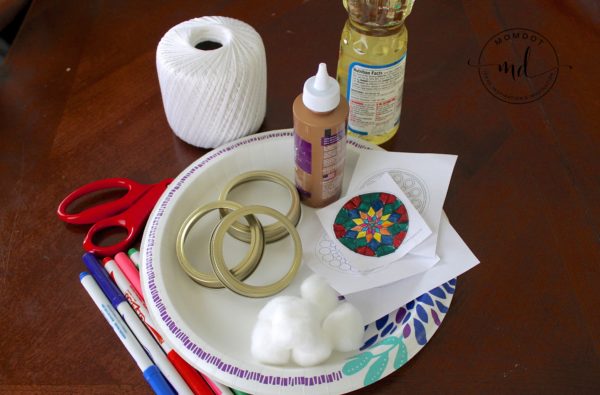 Mason Jar Rings
Paper plate
Markers or Colored Pencils.
Circle Coloring Pages, shrunk down to 2 3/4″ diameter
Scissors
Cotton Balls
Vegetable Oil
Tacky Glue
Embroidery string
MAKING YOUR SUN CATCHER
Search out circle coloring pages to find many, many different designs.  Shrink them down to measure 2 3/4″ in diameter and print.  Even if they're a bit bigger, you can cut them down later on.
If you don't know how to shrink the circle coloring pages down, you could always just print off some fun shapes and use those, too.  You would just color the page, then trace around the actual Mason Jar Ring placed over the colored print as a guide to cut out your sun catcher.  Easy-Peasy!
Have your kids color them with whichever colors they desire.  We've tried both markers and colored pencils; both work just as well.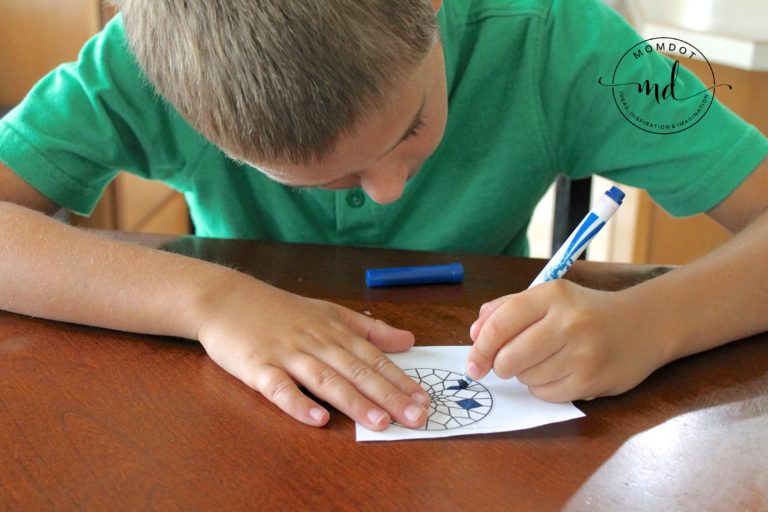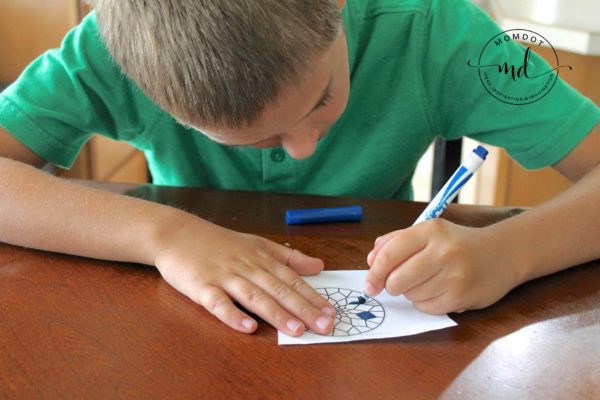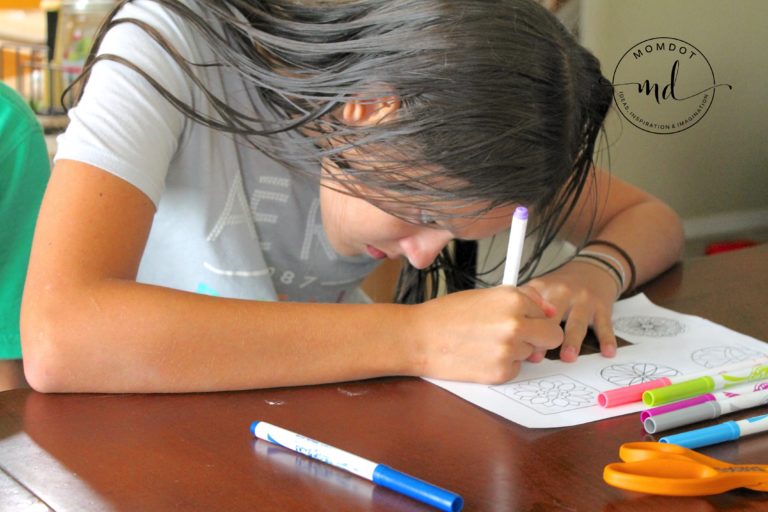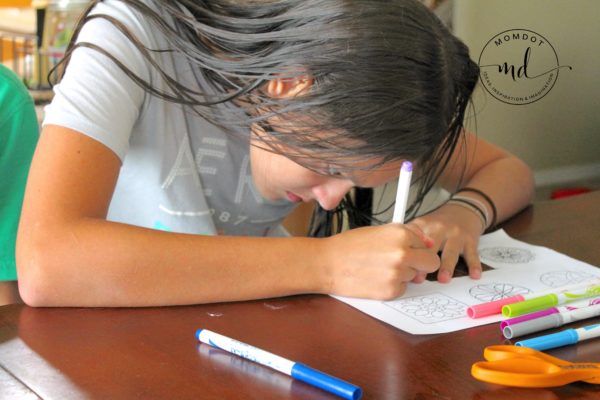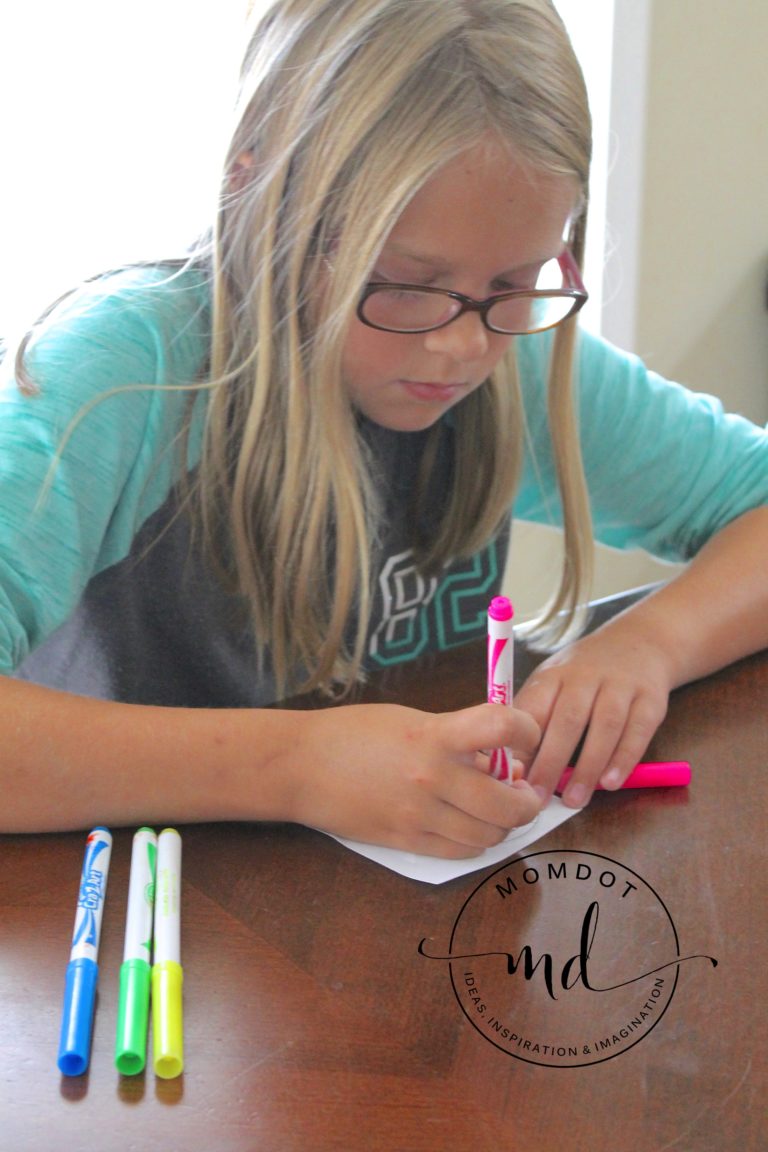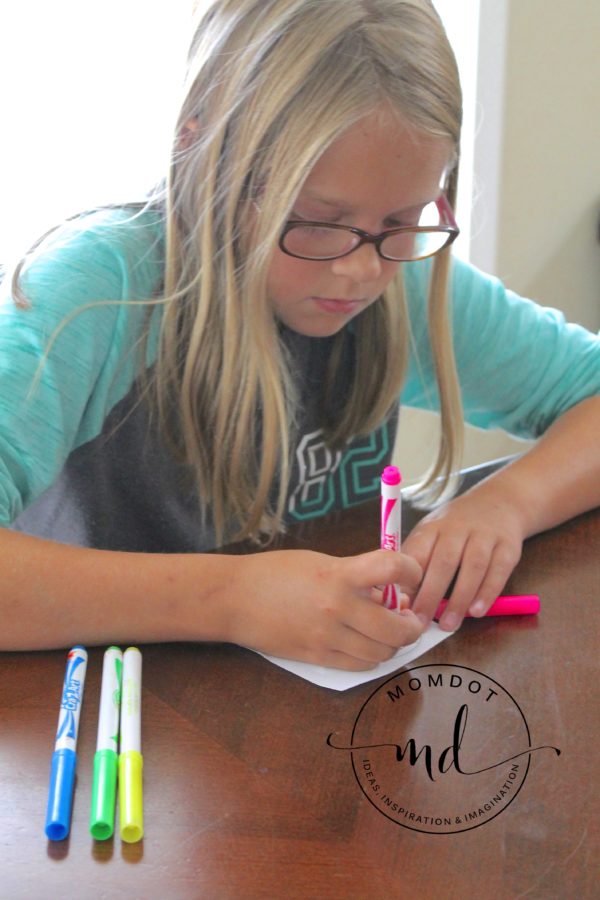 Once they've colored them how they'd like, have them cut out the circle.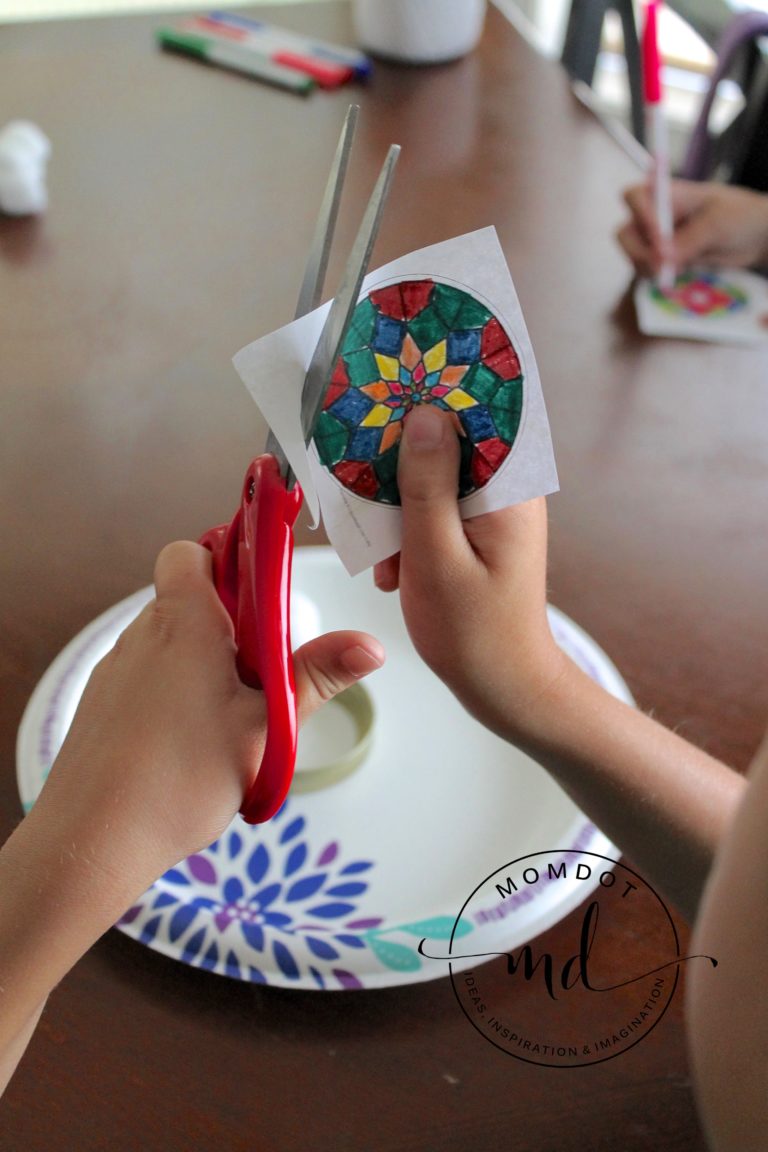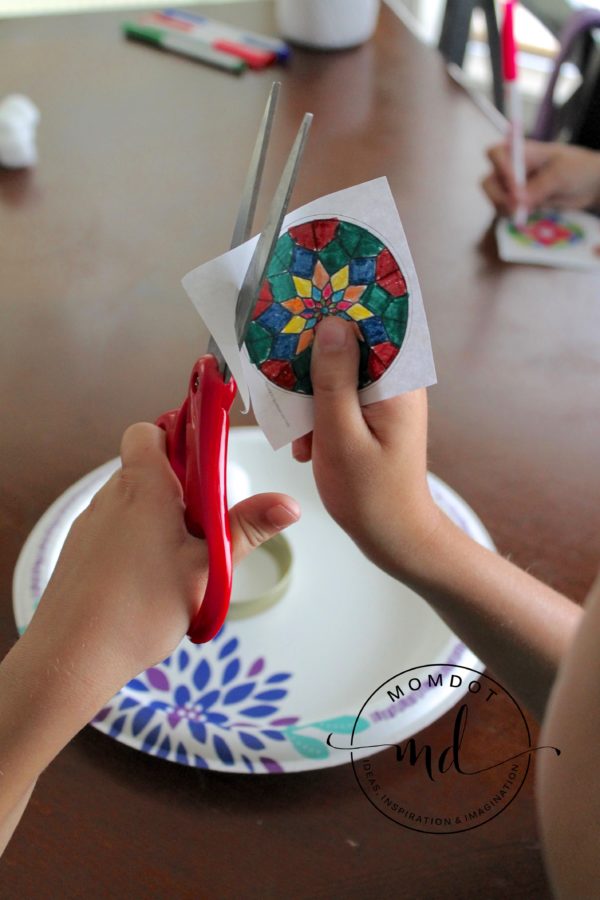 With your paper plate in front of you, gather your colored circle, vegetable oil and cotton balls close.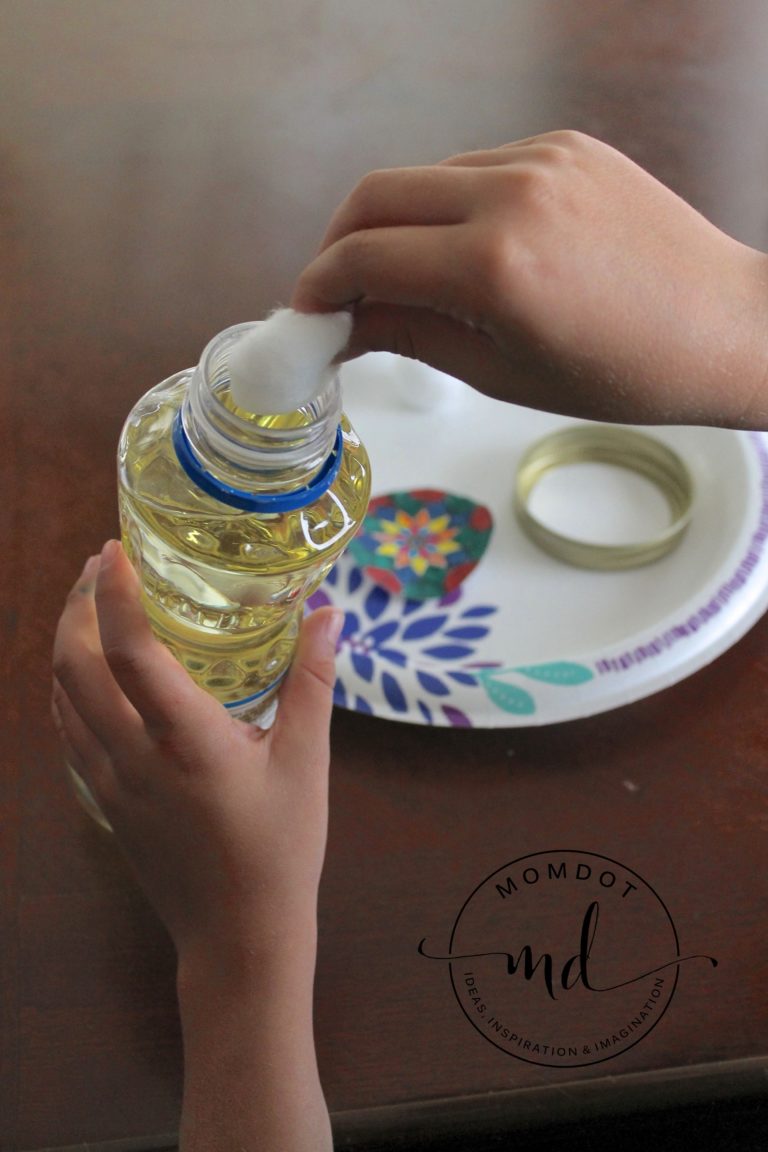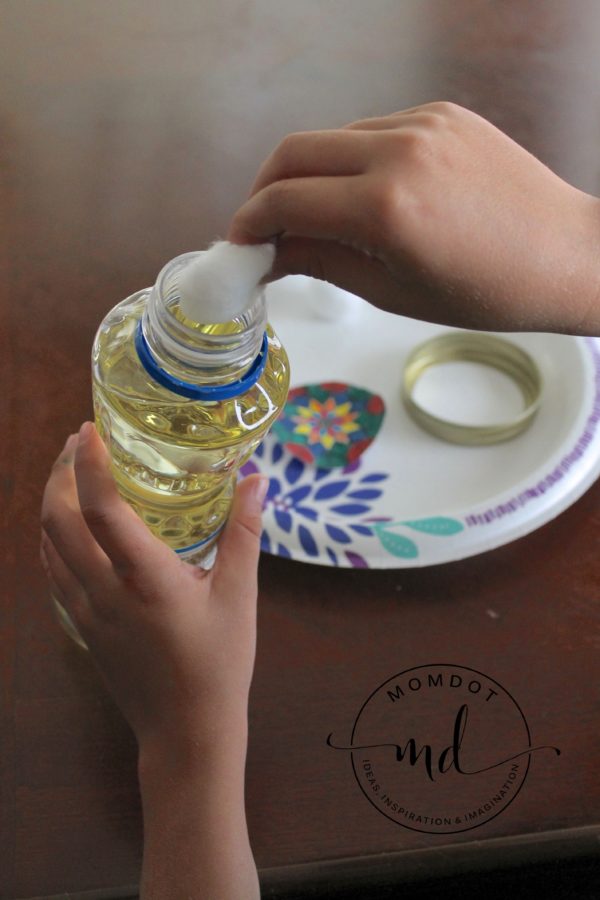 Dip your cotton ball into the vegetable oil.  It's doesn't have to be drenched, just a quick dip.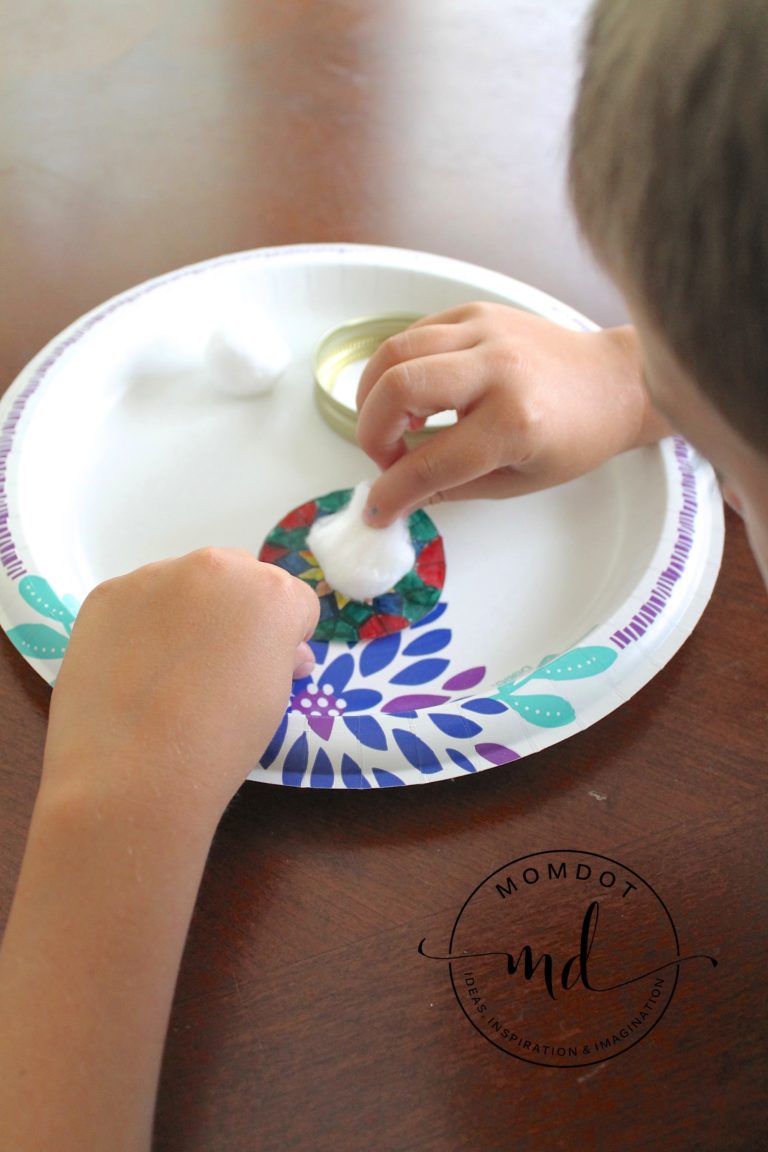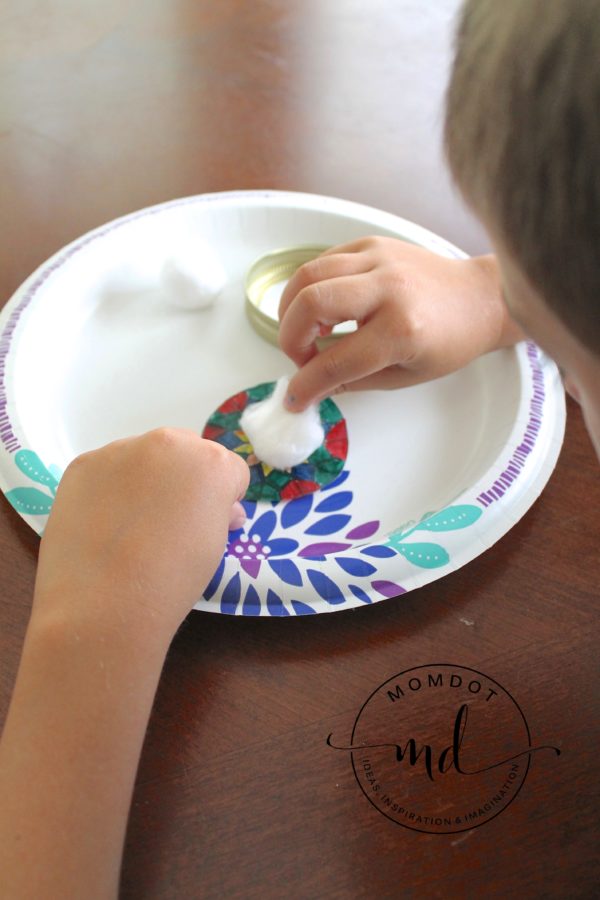 Rub the vegetable oil over the colored cutout.  Don't worry, the vegetable oil will not make the markers or colored pencils bleed, it will only make the paper more transparent.  The vegetable oil also does not need to make the paper super saturated, just moist.  A few swipes over the entire circle is enough.
Allow to fully dry.  Ours took about 10-20 minutes to dry, depending on how generous each child was with their oil.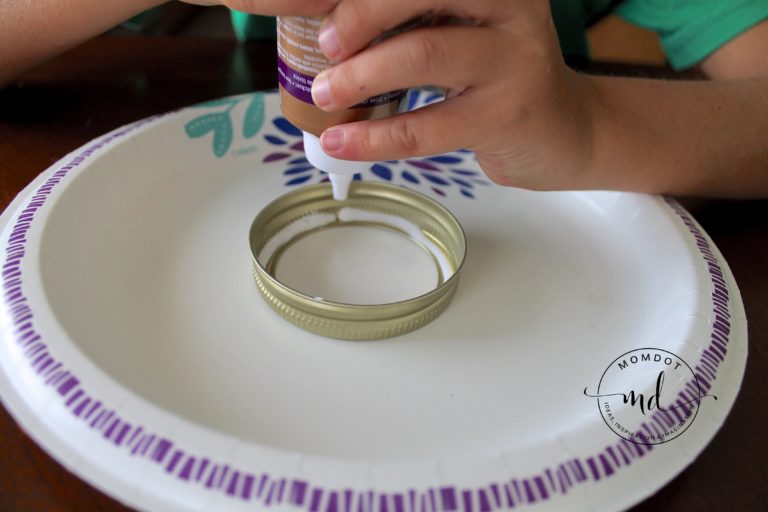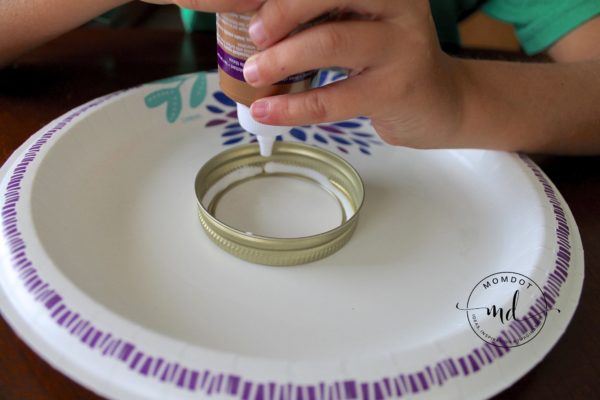 Once your circle is dry, run your tacky glue generously around the inside edge of your Mason Jar ring.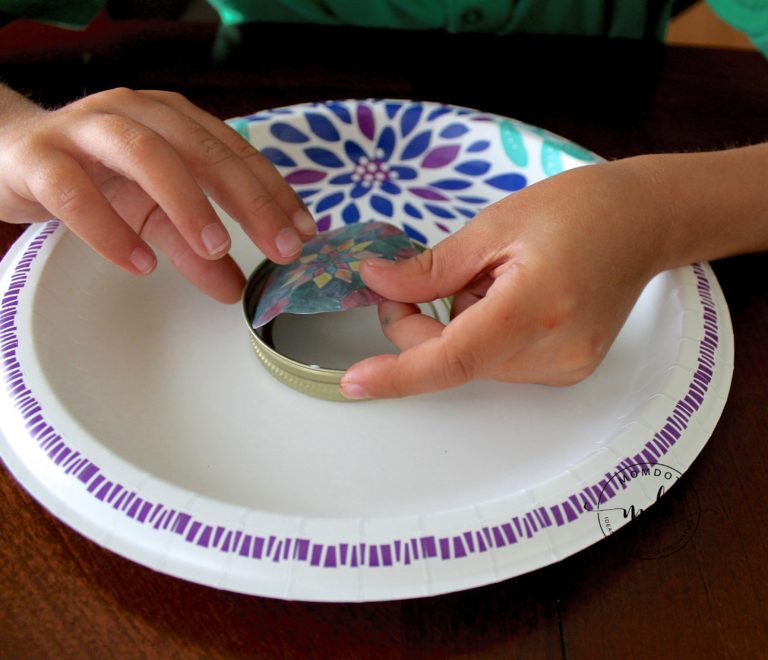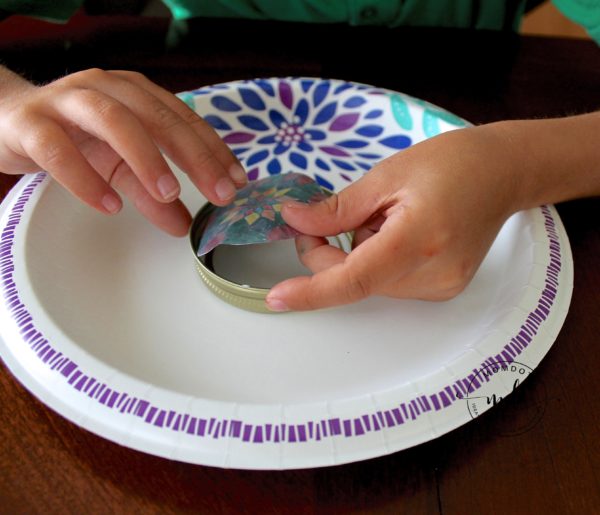 Place your colored circle inside that edge, making sure the "right side" is face down as you place it in.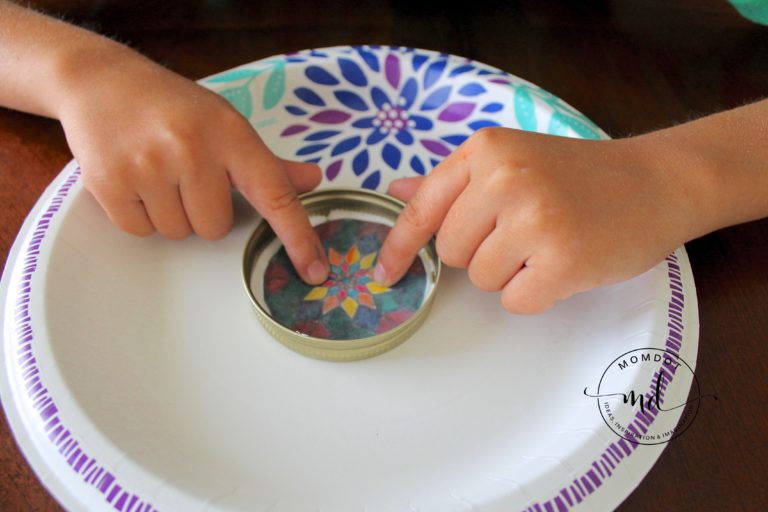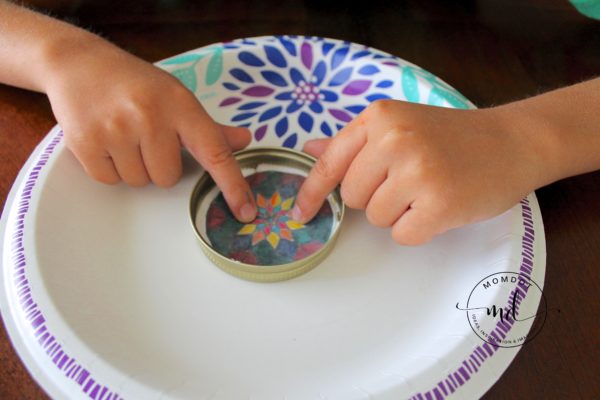 Move the colored paper around a little bit, making sure to capture each edge with the tacky glue.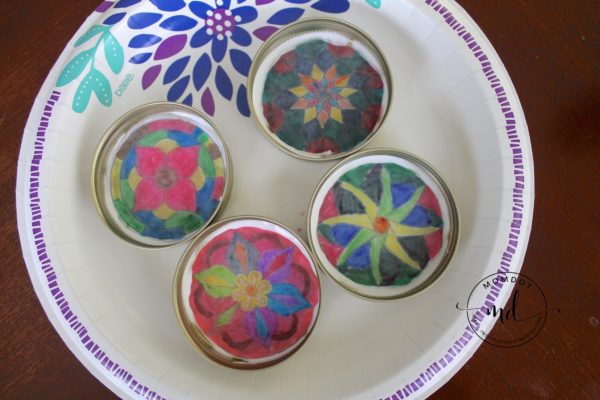 Allow to dry.  This took a bit longer to dry than the vegetable oil did; about 30-45 minutes.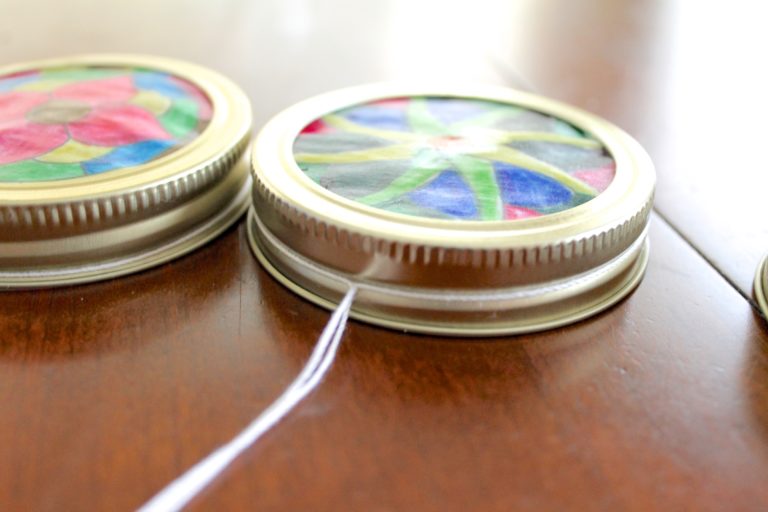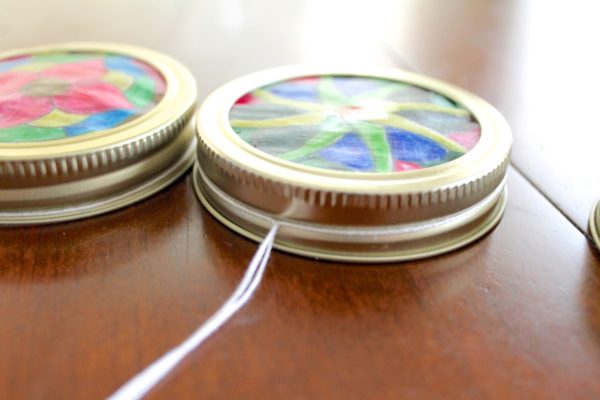 Cut about 2 feet of embroidery string, or whichever string you'd like to use.  The length is a bit longer than you'll need, but you want enough to tie around and then have length to hang them in a pattern of your choosing.  You could also use a clear fishing wire, but we didn't have any on hand.
Tie the embroidery string around the ring, securing with a square knot.  If you child wants to do this, have them help you by pressing their finger as you tie the knot; a child will not be able to tie this on their own.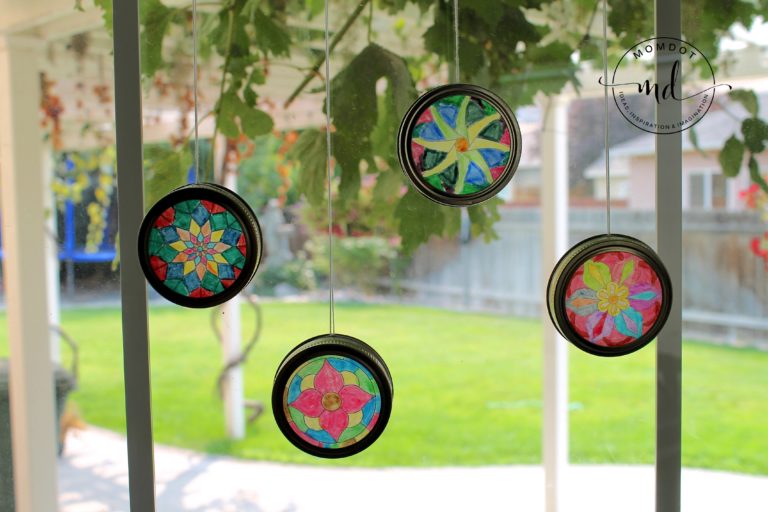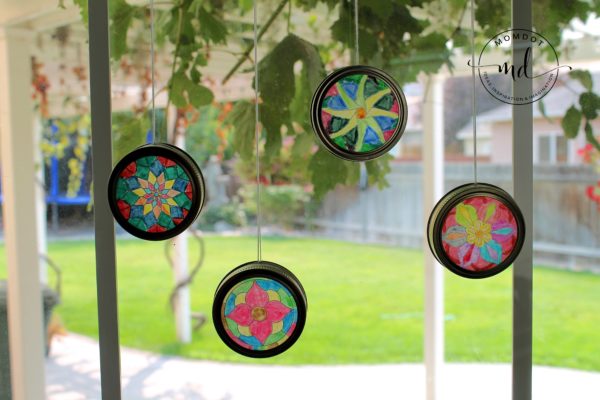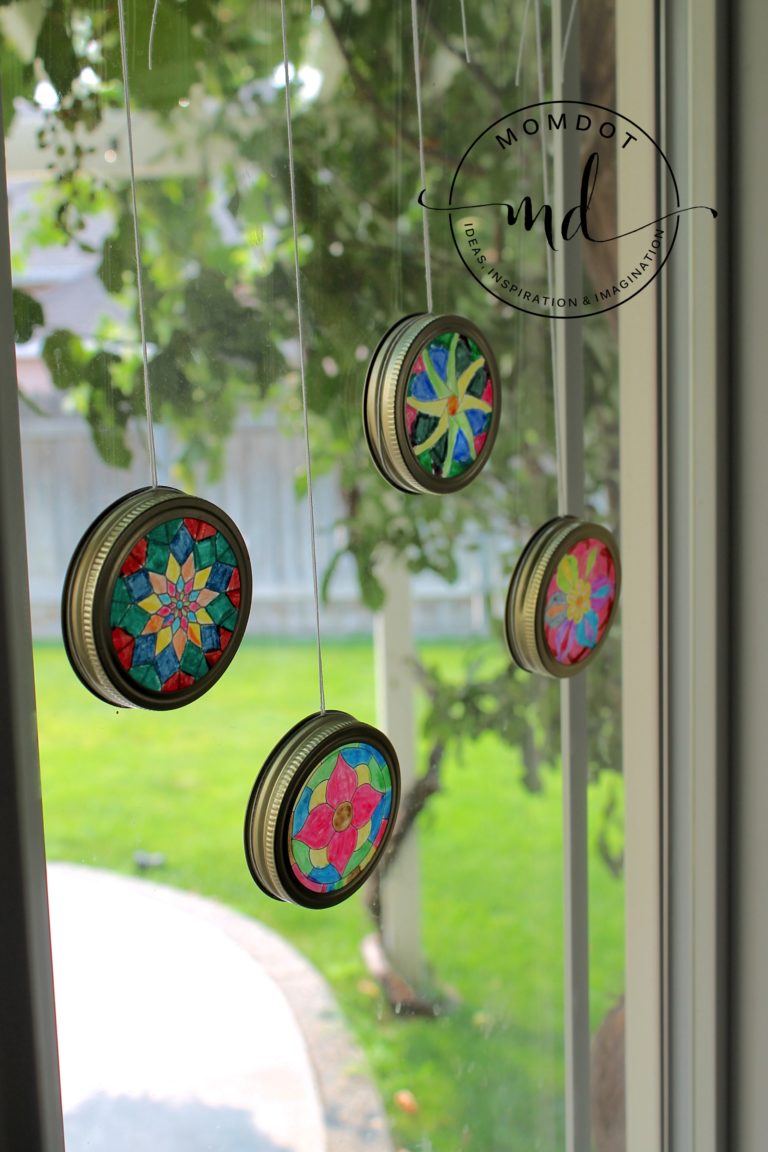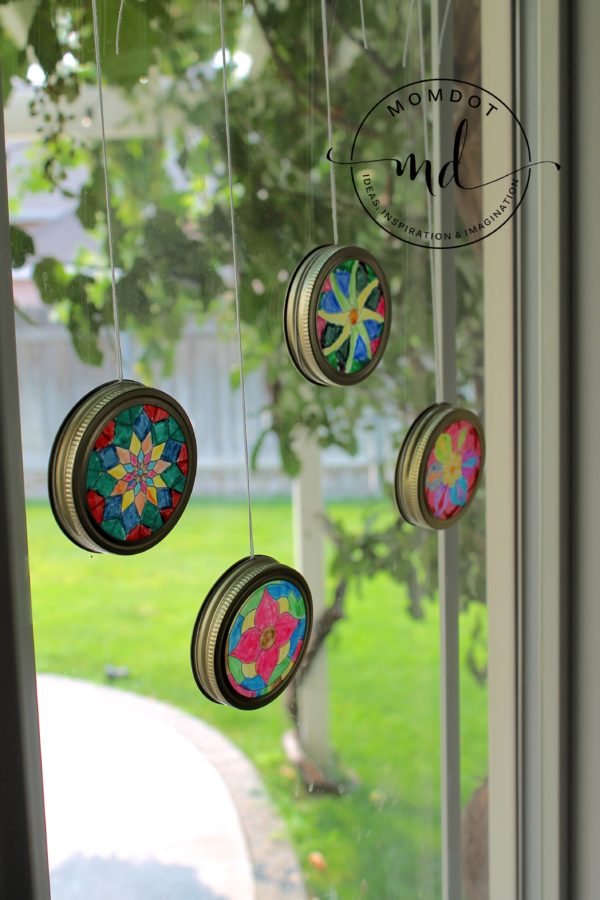 I hung ours on the window with a small piece of scotch tape.  If you want them to be a more permanent decoration, you could use a command strip on the window and tie a bow with your string.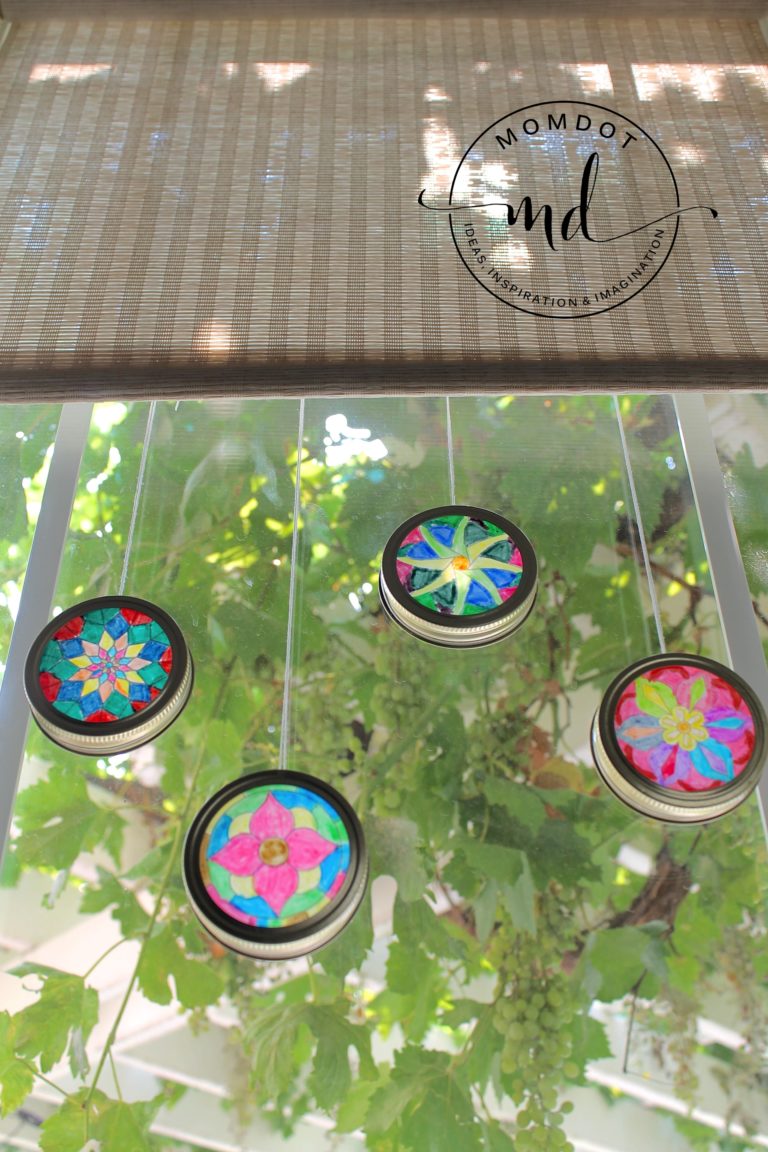 The blazing, burning sun coming through the colorful paper is a fun addition to our dining room.  I love that the vegetable oil makes it possible to see the sunlight through the colors, but doesn't blend the colors together or smear them in any way!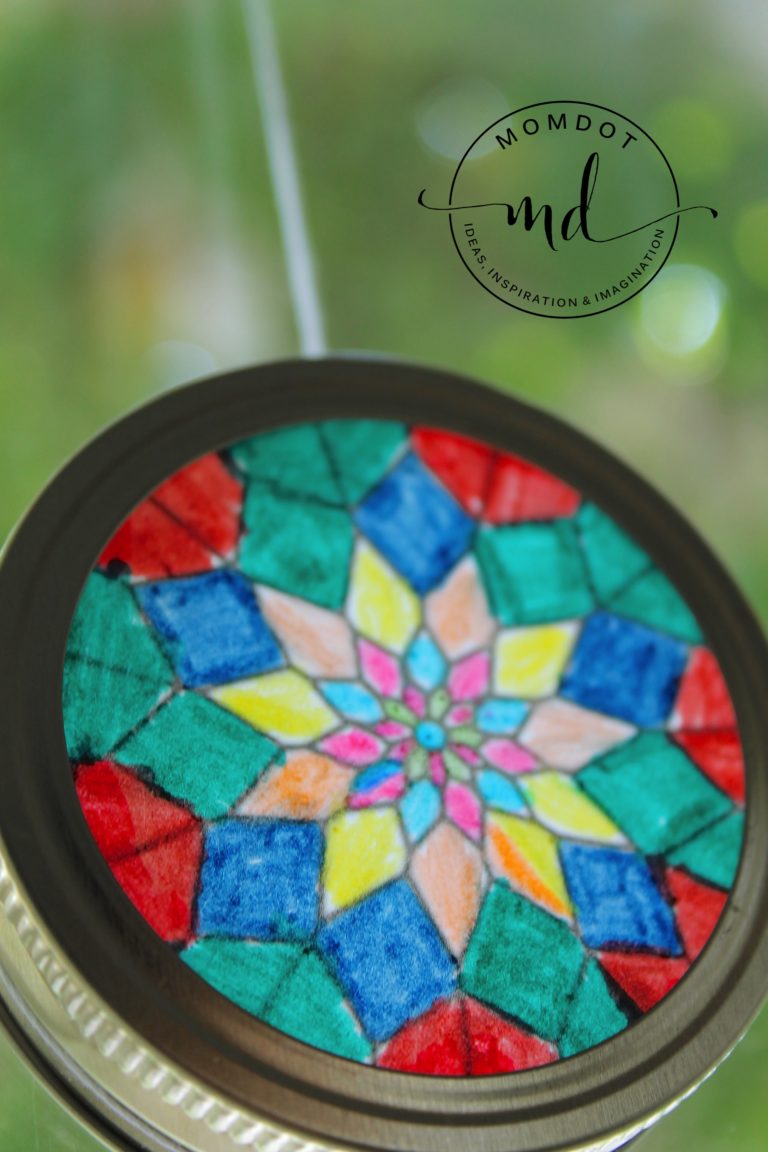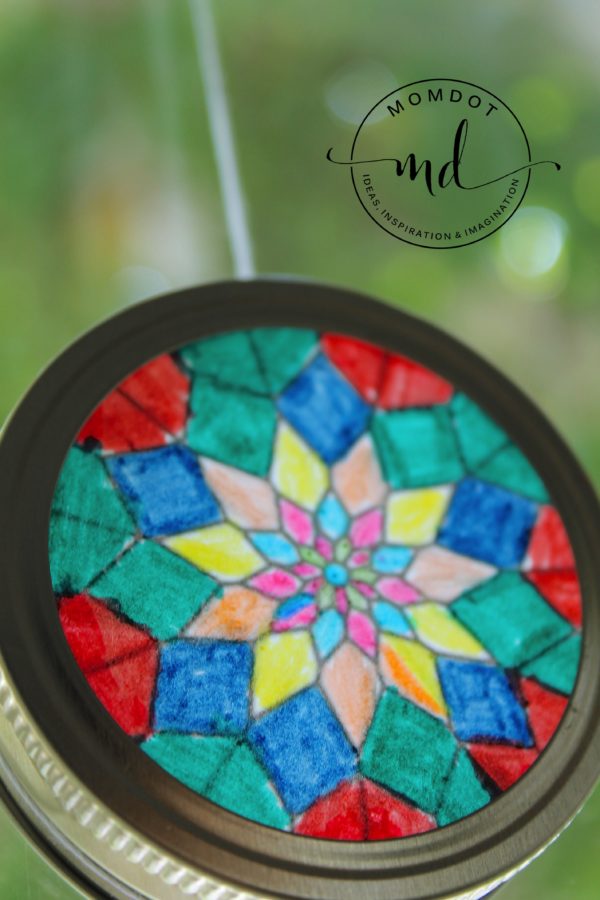 My kids asked to make more so that they can put them in their bedroom windows.  I said they could make as many as they'd like, but asked them to leave these ones for me to enjoy.  We've been coloring all morning, blissfully cool and hydrated.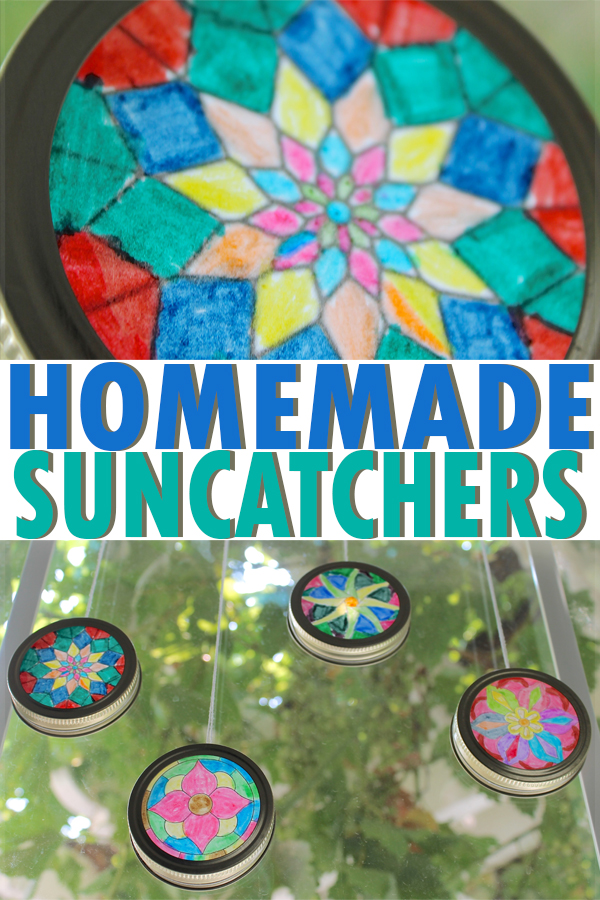 I love simple crafts like this, especially when I have all of the supplies on hand.  I also love that the only thing my kids needed help with was tying the knot at the end.  Other than that, my kids (age 8 up to 14) did these all by themselves.  I just sat on the couch, reading and eating bon bons.  Just kidding.  OK, no I'm not– it's hot and I'm tired!
OTHER SIMPLE INDOOR CRAFTS
Hope you are staying cool, whether indoors or out.  Happy Crafting, friends!!
~Steph