There is nothing more fun than grabbing my kids and husband and all sharing a plate for dinner. To just put away the devices, ignore the homework and sit down to have a home cooked meal is special and even more so in our busy (but wonderful) household.  If you are looking for a meal that can feed the whole family, as a vegetarian main dish or a satisfying pre-meal appetizer, look no more. This Cheesy Bruschetta Pull-Apart Bread is THE recipe you have been waiting for; because nothing says love like bread, tomatoes, and cheese.
(Scroll down for Recipe Video as well)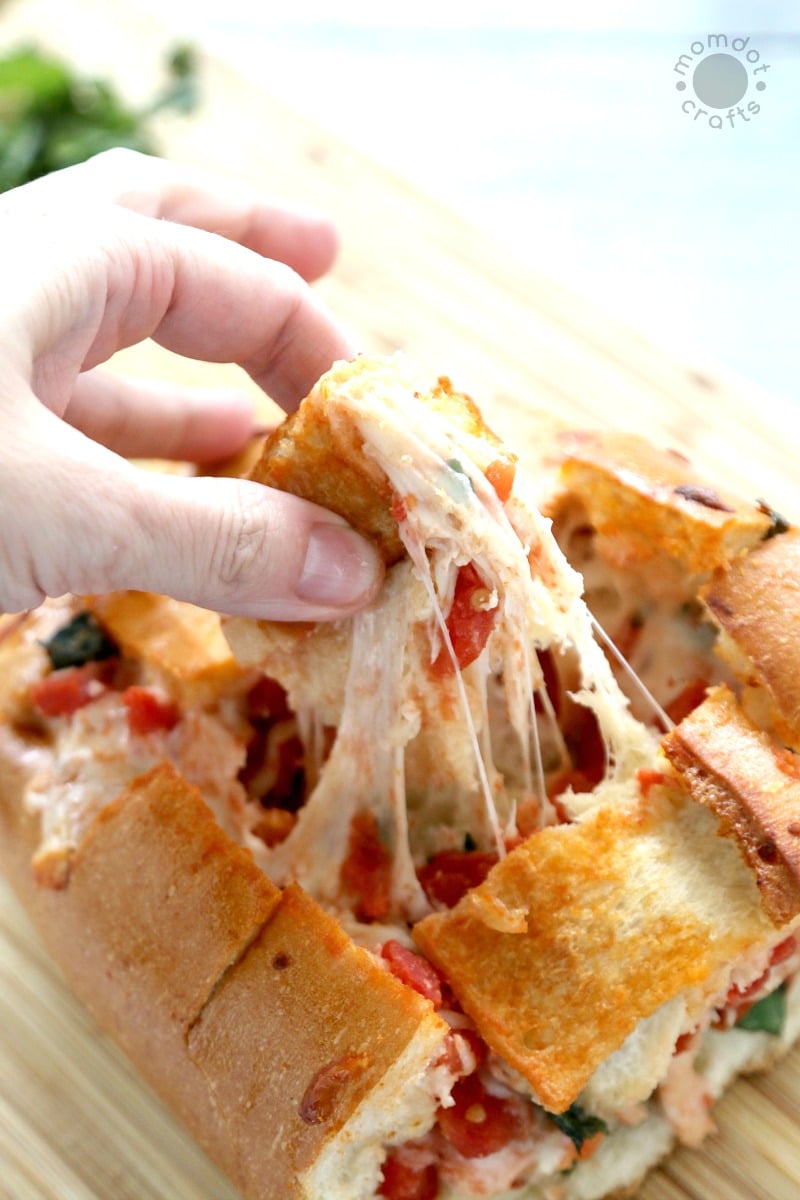 Cheesy Bruschetta Pull-Apart Bread
this recipe and sponsored post is courtesy of Hunt's  
An easy cheesy bruschetta appetizer made by cutting a loaf of bread, stuffing with tomatoes, cheese, and basil and then baking to melt the cheese!
Ingredients
1 loaf (14 oz each) Italian or French bread
2 cups shredded part-skim mozzarella cheese
1 can (14.5 oz each) Hunt's® Petite Diced Tomatoes, drained well
1/3 cup extra virgin olive oil
1/4 cup chopped fresh basil
1/4 teaspoon garlic powder
Note: Hunt's canned tomatoes: Peeled using FlashSteam instead of chemicals, which means no chemical by-products go back into the earth. It might not be the easiest way, but Hunt's believes that it's the right way. Hunt's tomatoes are grown under the warm sun of Oakdale, California—a place with some of the richest soil on earth, and some of the most dedicated farmers on earth. This tomato town is the home of Hunt's, and since 1888, they've been doing tomatoes their own way. The natural way. A different way. You can pick all your ingredients at Walmart this season.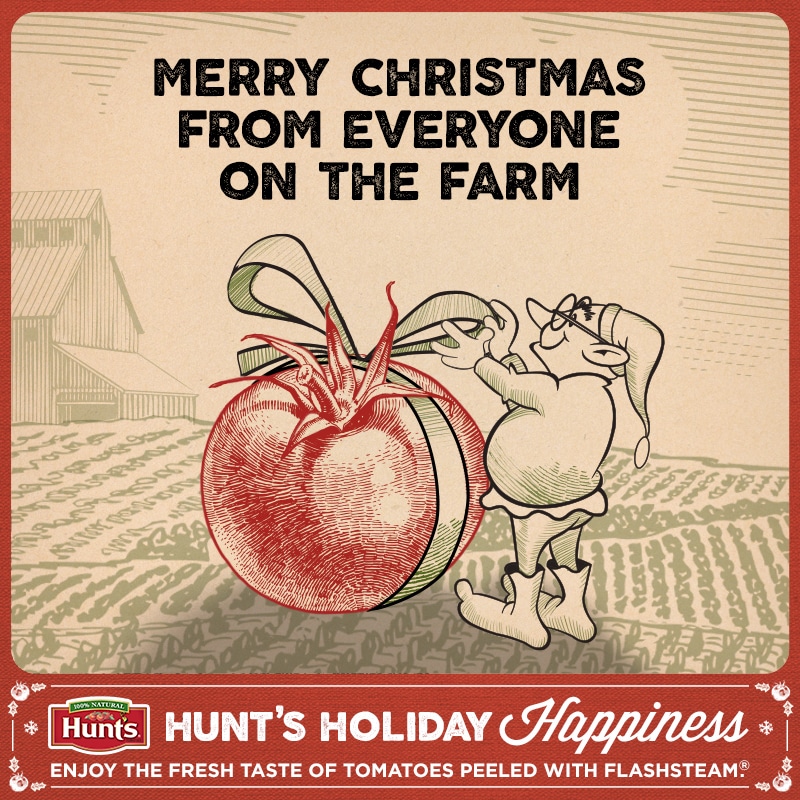 Recipe Instructions
Preheat oven to 350°F. Place piece of aluminum foil on shallow baking pan; set aside.
Using a serrated knife, make cuts 1 inch apart across entire loaf of bread, stopping about 1/4 inch from bottom to leave crust intact. Turn loaf 90 degrees and cut again across entire loaf (bread should resemble grid pattern). Place on foil.
Stir together cheese, drained tomatoes, oil, basil and garlic powder in medium bowl. Gently separate bread with fingers and spoon cheese mixture between cuts.
Pull foil up around bottom of bread; cover top with another piece of foil. Bake 20 minutes. Uncover top; bake 10 minutes more or until cheese melts and top is crisp. Serve immediately.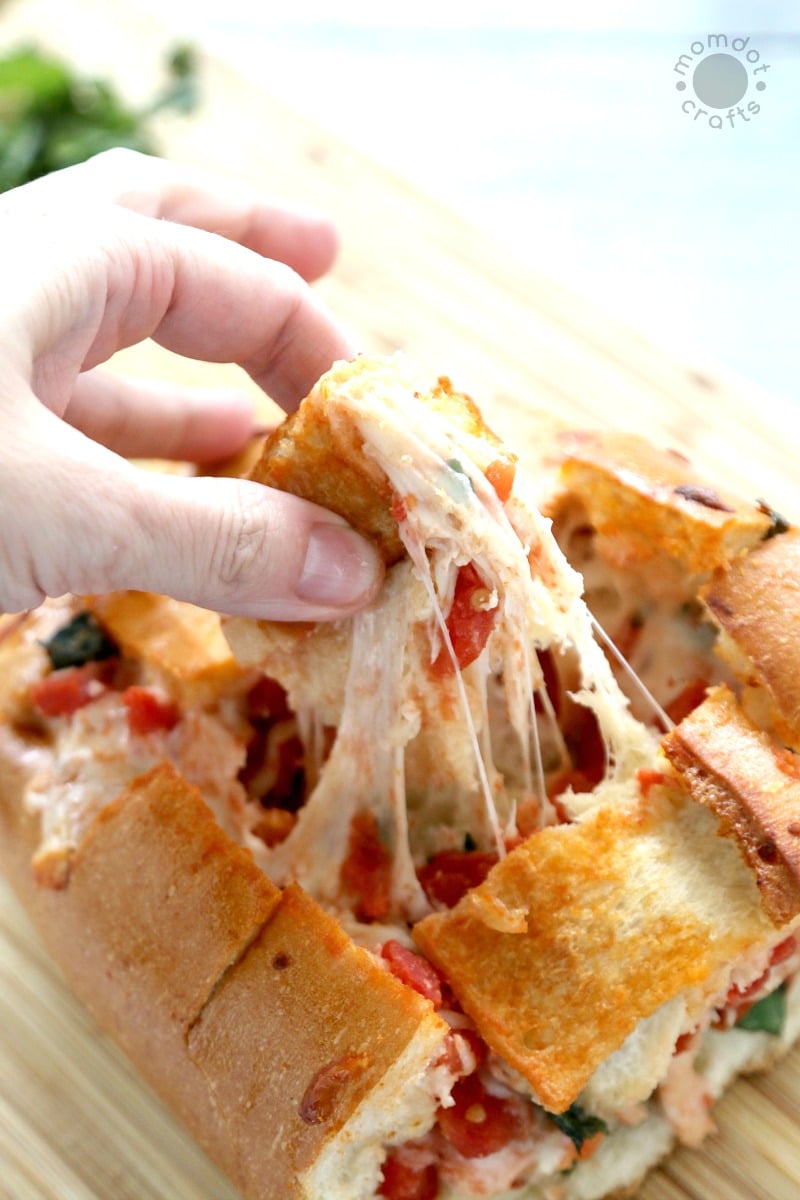 Cheesy Bruschetta Pull Apart Bread Video
Want to see exactly how to make this recipe, complete with the bread cuts? Enjoy this simple recipe tonight and our short video that explains it all!