Trying to understand slime ingredients is one of the first ways to ensure success with your slime projects. One of the hardest parts of doing kid craft projects at home is ensuring you have all the ingredients and supplies you need on hand when the creative mood strikes.  I am constantly imagining things to do with my kids but find myself missing some key supply, and the last thing I'm interested in doing is hauling everyone to the store and then start a massive project.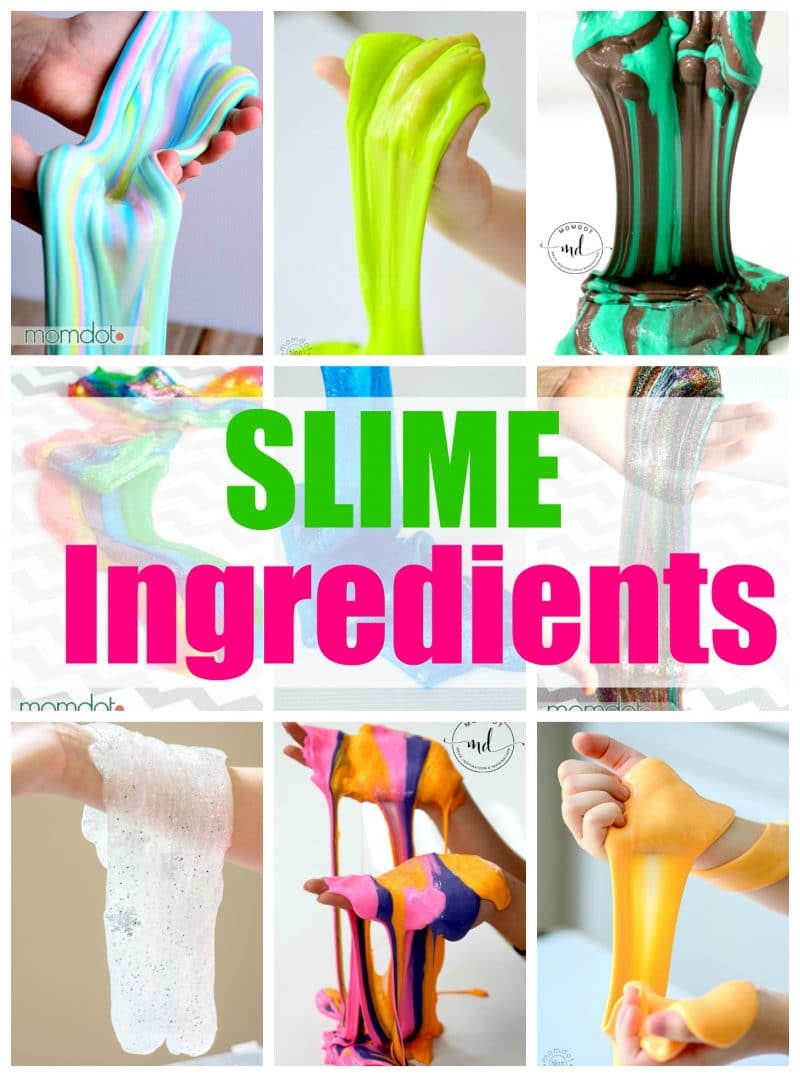 Stocking up for Slime
With slime being one of the biggest craft projects in our house, and something we do a few times a week, having slime ingredients on hand is a MUST.  Slime is fun for all of us to play with and it works those little fingers, helping them develop small muscle strength.
Depending on how we feel, we can get into the science of slime creation, make slime bubbles, or simply just squish and play. And my favorite slime? It's a toss up between Christmas Explosion slime and Unicorn Poop Slime.
To keep you prepared for any upcoming slime session, I've made a list of the key ingredients for some favorite slime recipes, so you'll always be prepared.
One thing to note is that due the popularity of many of my slime recipes, there is a shortage of glue. I have included the current best price and places you can purchase online so you can get as stocked up as we are!
---
SLIME BOOK AVAILABLE!!
Love the Slime Recipes on MomDot? Our first book has been published and you can pick up a copy right on Amazon for yourself or to gift to a slime fan in your house! It features not only some fun basic slime recipes and how to get started on creating your own, but also some ways to use slime for holidays and gifts! Check out the book here! 
---
Slime Ingredients
Here is a list of items you will need for your slime recipes, broken down by the most popular kind of slime. You can see that I added examples so you can hit the link and head to the recipe if you need one.
Slime Ingredients without Borax
Examples: Rainbow Slime, Valentines Day Slime , Striped Slime
Personally most of our slimes here are made with liquid starch. I have found that its EASY to reproduce whereas slime with borax as the thickening agent can go badly quickly and leave you with a hard rock of slime. Do not wonder what went wrong- just use liquid starch.
Elmer's School Glue, Washable, 1 Gallon
Purex Sta-Flo Liquid Starch, 64 Ounce
Wilton Color Right Performance Color System, 601-6200
Slime Ingredients with Borax
Examples: Rainbow Slime , Nebula Slime, Perfect Slime Every time
Elmer's School Glue, Washable, 1 Gallon
Wilton Color Right Performance Color System, 601-6200
Borax 20 Mule Team Detergent Booster, 65 Oz.
Cornstarch slime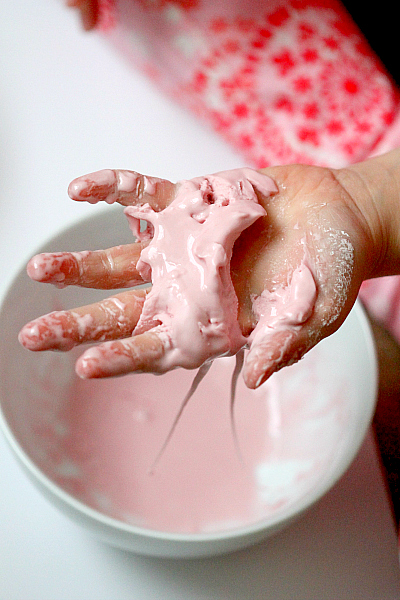 Example: Homemade Quicksand
ARGO Cornstarch, 35 Ounce
McCormick Food Colors & Egg Dye, Four Assorted,
Heat sensitive color changing slime
Elmer's School Glue, Washable, 1 Gallon
Purex Sta-Flo Liquid Starch, 64 Ounce
Thermochromatic Pigment – Purple to Red Transition (20g)
Slime Ingredients for Glitter Glue Slimes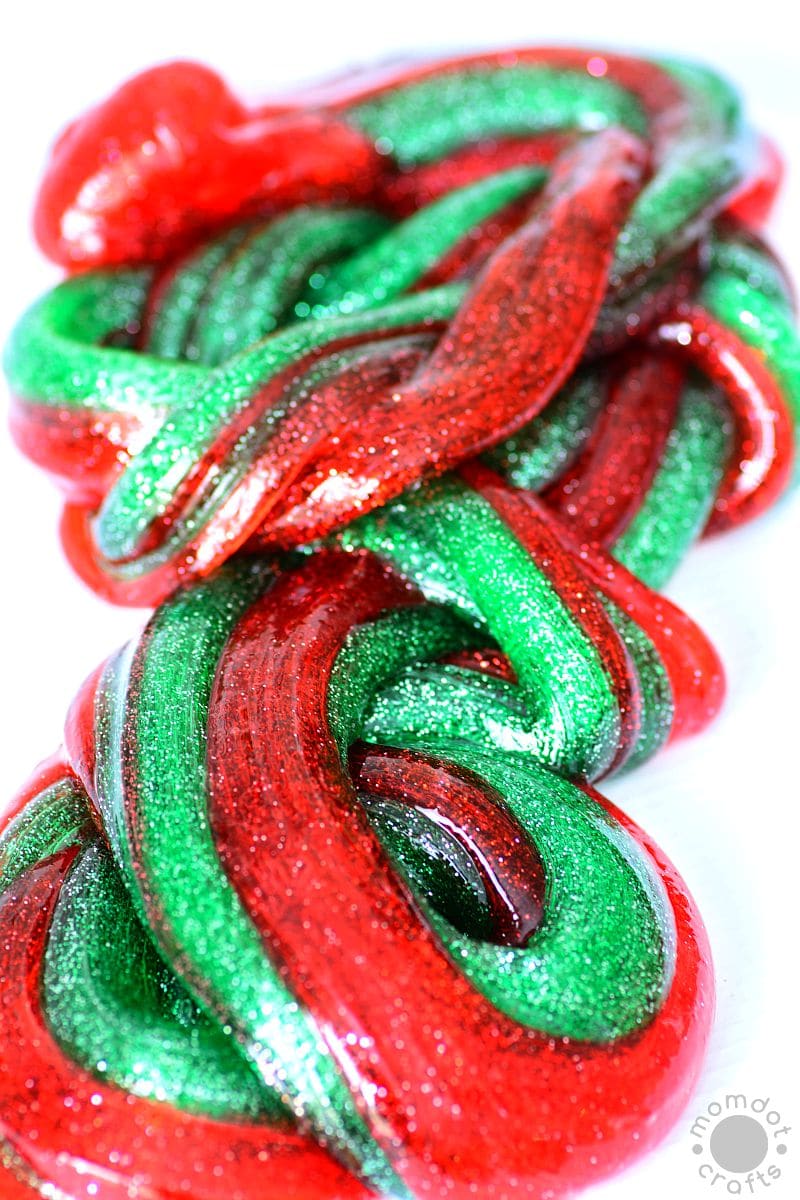 Example: Glitter Gak
Purex Sta-Flo Liquid Starch, 64 Ounce
ELMERS Washable Glitter Glue, 6 Oz Bottle, Yellow
Elmers Classic Non-Toxic Washable Glitter Glue – Assorted
Fine Glitter Slime Ingredients
Example: Pot O Gold Slime
---
Learn how to make slime here! I made this super short video to show you how to make slime and see some of the stages! Check it out~
---