If you can't tell, I love making prints! Prints (or printables as most bloggers call them) are an instant super fun and super easy way to switch up your household decoration with nothing more than a printer and an empty frame. I grab my frames cheap at places like Hobby Lobby or TJ Maxx and keep a few different sizes around here specifically for holiday decorations and quotes. I love keeping one on my desk and whenever the mood strikes me, I change it up.
This particular print, "Boo, Yall, Boo" is simple and sophisticated, with tall lettering a friendly ghost. Both prints can be printed as large as 8x10s but I typically do a "print on same page" so the prints are side by size in a 4×6 sizing for my wood frame.
Foundations Decor FND2124-5 Wood Shapes 4×6
No matter what size print you want, try to adjust per your printers settings to figure out the best way for you and if possible, always use cardstock
and a laser printer
for best quality.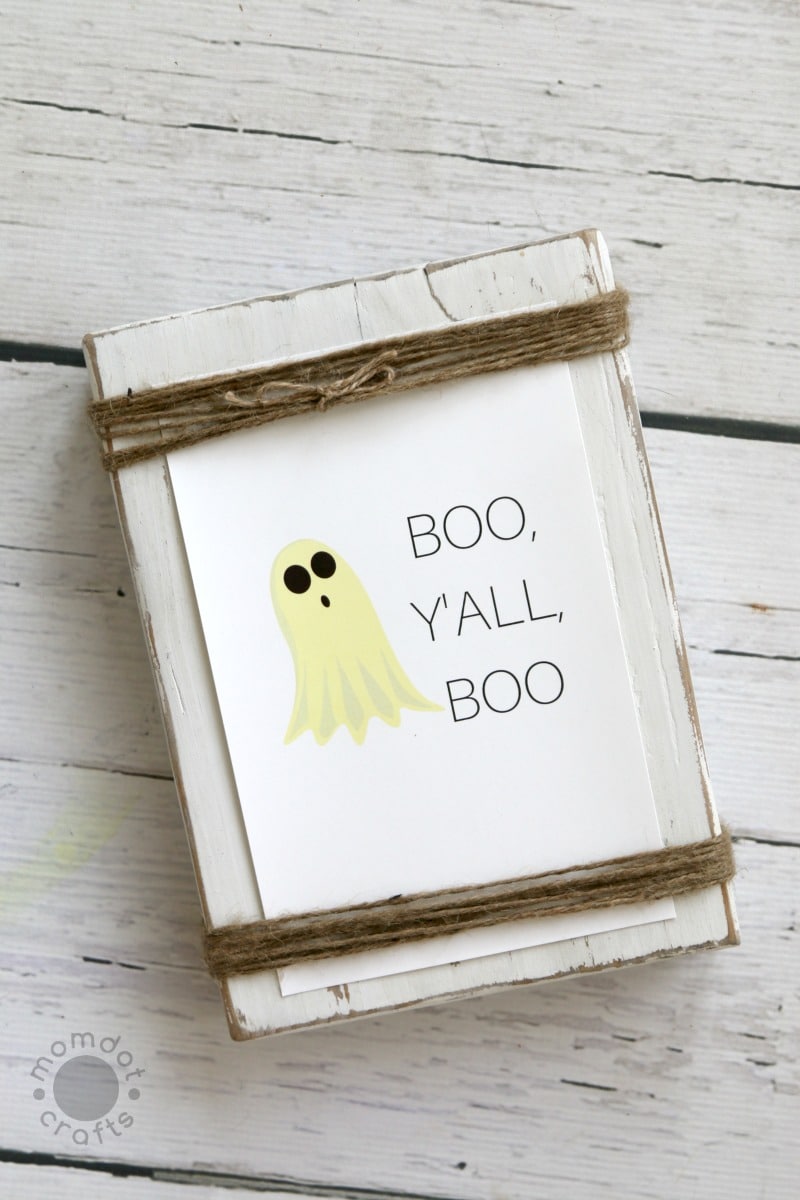 Get your wood block to make the frame too!