When Charlotte makes slime, one thing she loves to do is make bubbles with it. From blowing huge slime bubbles to putting in a bowl and a straw, we constantly have a contest to see who can get the biggest slime bubble. This tutorial on how to make slime bubbles is one of the very easiest ones.
First, you need to pick a slime to use! We have a ton of them here on MomDot, but this is my favorite slime tutorial to use for this project.

---
Slime without Borax
Purex Sta-Flo Liquid Starch, 64 Ounce
PRO TIP: You can make slime by using LIQUID STARCH
and glue
. It's a ton easier. Simply use about 1/4th cup starch in 1/2 cup glue (you can stir in some icing coloring or paint to color) and add extra starch little by little until you get the slime consistency you want. We use red solo cups to do this and once its mostly sticky, we pull out of the cup and start to mix with our hands. If the slime is still sticky, that means it needs more liquid starch.  Just add little by little until you get the consistency you need.
It can be pretty hard to find liquid starch, so pick this one up here (it's the one I use) as well as a huge thing of glue so you can make tons of slime for all occasions. Buying this way is a lot more cost effective and once you start making slime, you will def want to have glue on hand! This went out of stock for a good month so make sure you buy it now that its back.
&
Purex Sta-Flo Liquid Starch, 64 Ounce
Elmer's School Glue, Washable, 1 Gallon
---
SLIME BOOK AVAILABLE!!
Love the Slime Recipes on MomDot? Our first book has been published and you can pick up a copy right on Amazon for yourself or to gift to a slime fan in your house! It features not only some fun basic slime recipes and how to get started on creating your own, but also some ways to use slime for holidays and gifts! Check out the book here! 
---
---
Blowing Bubbles with Slime
Once your slime is made and mixed, flatten it out and spread over the top of a bowl. Then insert a straw on the side, making sure all edges are sealed tightly. Now blow into the straw!
The other way to do it is to put the straw in the bowl and pinch the slime around the straw and blow into the straw.
You can see examples of us demonstrating both ways below.

OR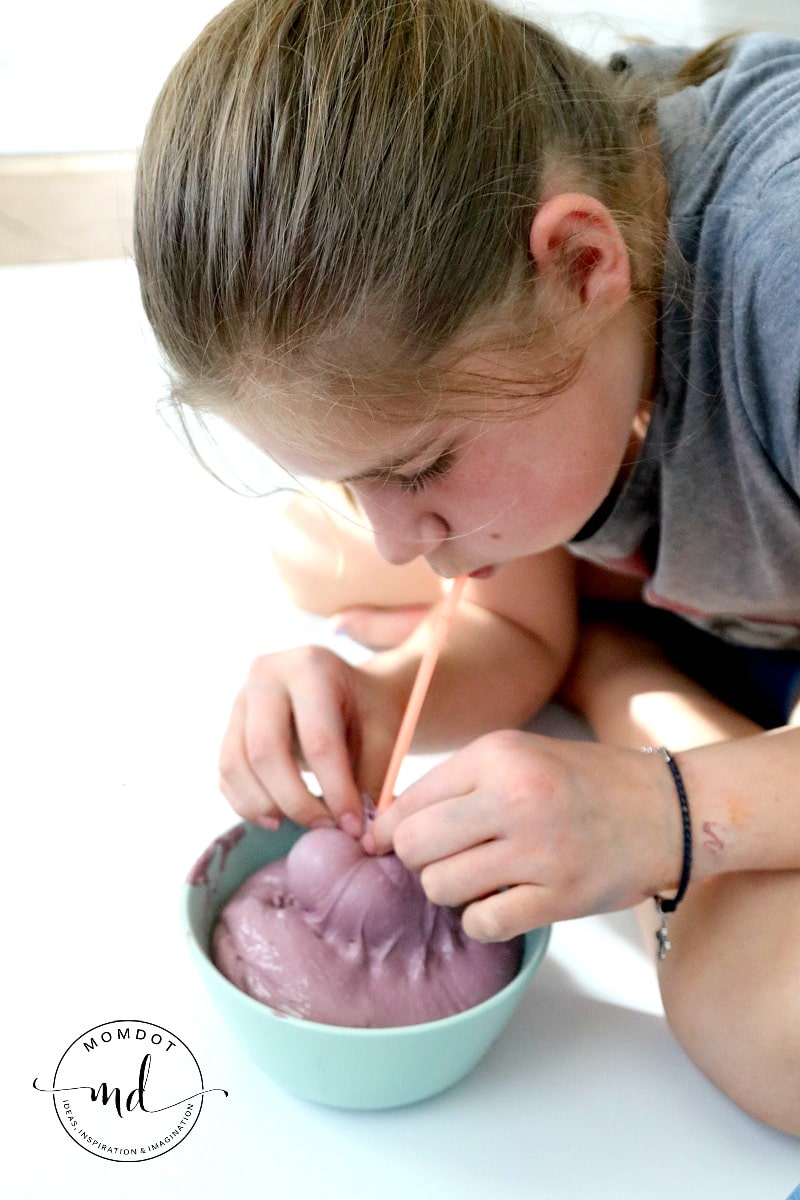 Alternatives to make Slime Bubbles
We did an article a bit ago on how to make slime bubbles with a straw, while holding the slime. It has a video and is tons of fun.
Check out making slime bubbles with a straw here to learn more.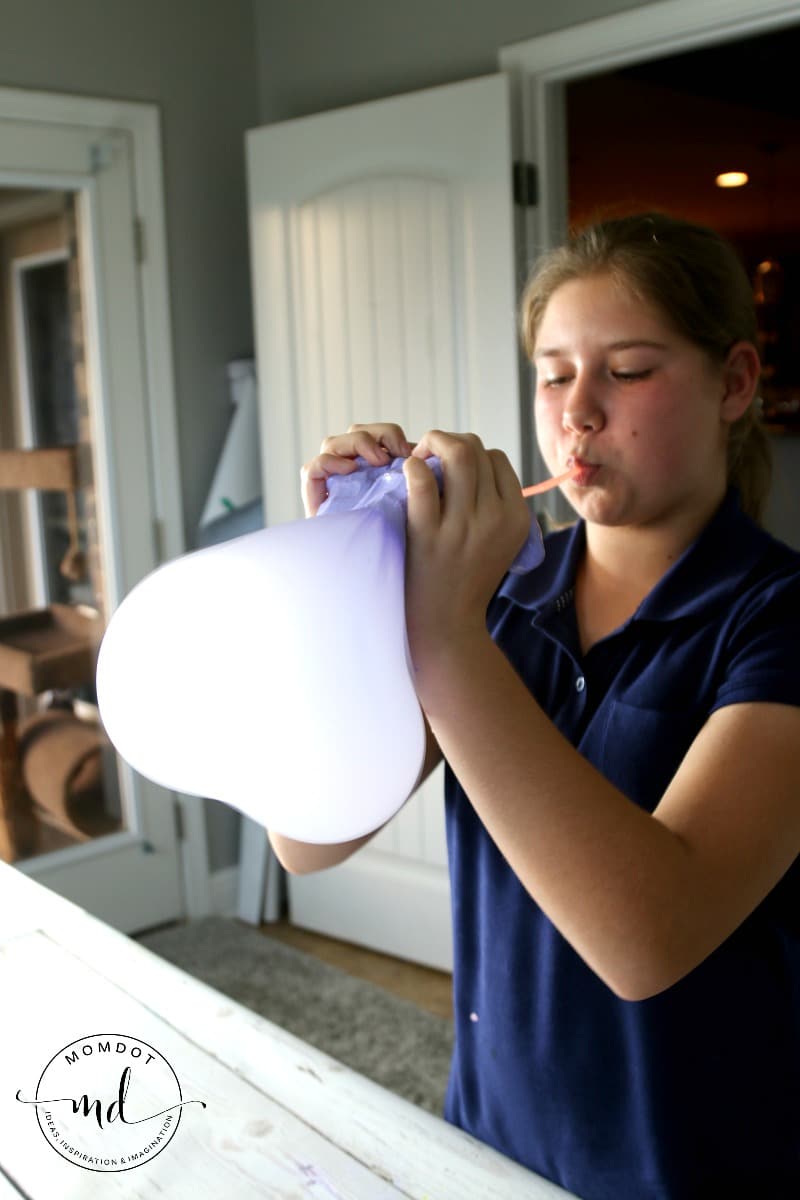 We also have a tutorial on how to blow slime bubbles and the perfect slime to use here.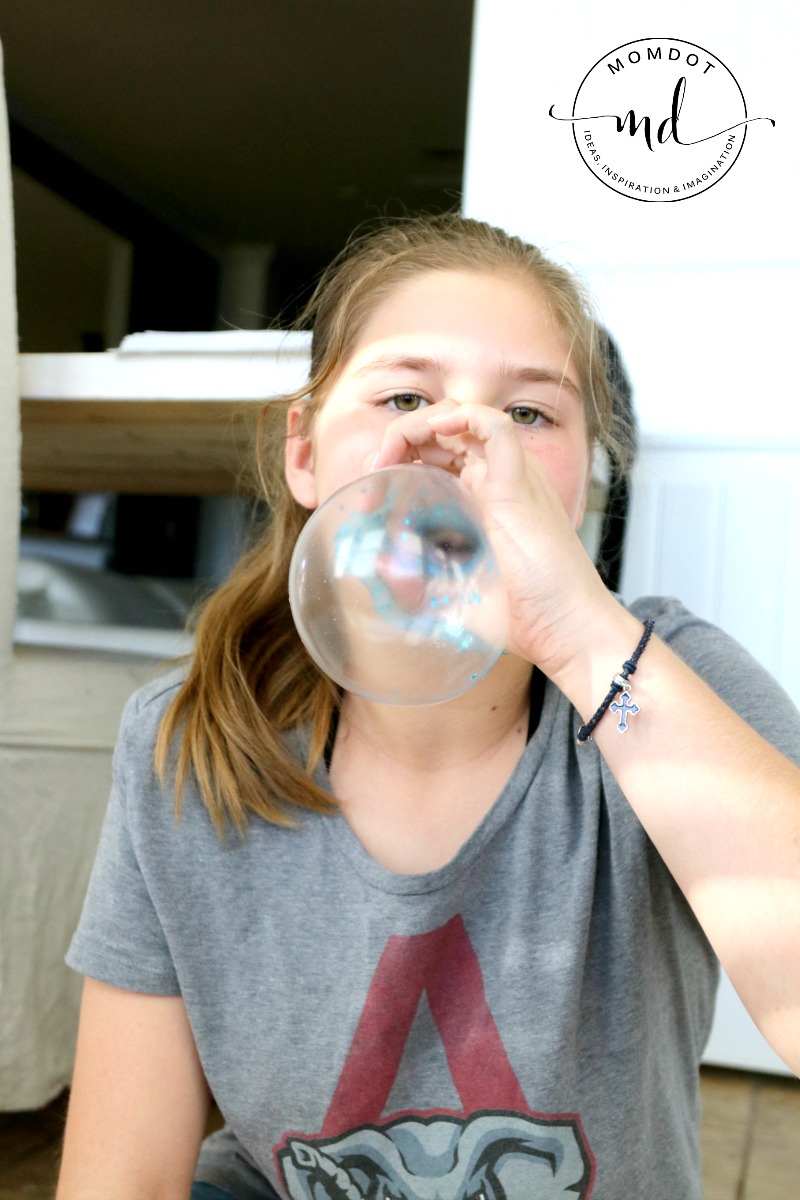 Get your supplies!
Purex Sta-Flo Liquid Starch, 64 Ounce
Elmer's Liquid School Glue, Washable, 1 Gallon,
Wilton Color Right Performance Color System, 601-6200
Want another super cool way to make bubbles? This is a MUST WATCH VIDEO! SOOOOOO COOL!