When it comes to summer, keeping your kids looking forward to a healthy and fun snack time can be a challenge. I am the first one to admit my kids, 4 weeks into the summer months, are asking "Can I have a sucker?"
And I fold.
I do, I really do, and I hate myself for it.
But it doesn't need to be like that! There is plenty of time and plenty of fun to be had when it comes to the type of snacks you can feel good about as a parent and I wanted to give you a creative way to present one such snack which will keep your kids asking for "more! More!" and you feeling less "mom guilt" when you say yes.
First I must admit while an avid Horizon snack eater, this idea came from a friend of mine. I showed her the snacks and asked her what ways she would get her kids to eat them and she said…make a circus animal train! Well…of course! And so I set to work. This snack comes together in under 30 seconds and requires just about no prep. And no, you do not have to be crazy crafty or a Pinteresty mom in order to do it well! You can put together your Circus Train for mid-morning and afternoon snack time, or even create a bunch of mini "Circus" cars for pool time parties this summer.
Circus Animal Train Snack
Need
Organic Peanut butter
Bananas
Simply cut your bananas in the size you want your train to be. We created a 1, 2, and 3 animal circus train. Then insert your Horizon Honey Snack Grahams gently into the banana and push down. The feet stay very easily! Then add a tiny dab of peanut butter on the outside of your Horizon Peanut Butter sandwich crackers and push into the sides of the banana- these are your four wheels!~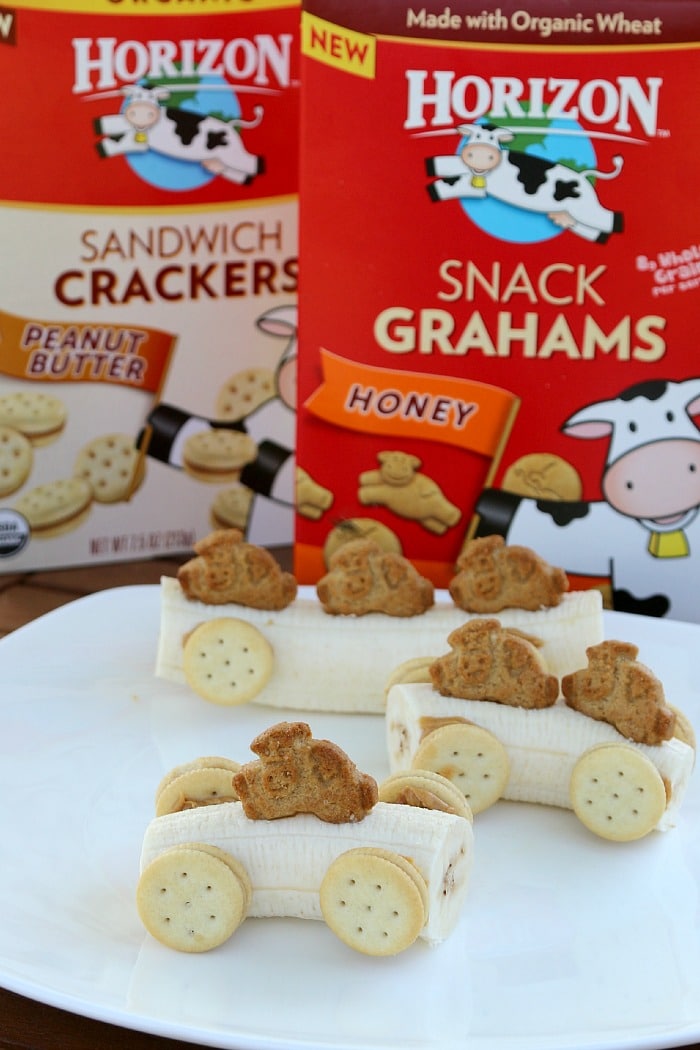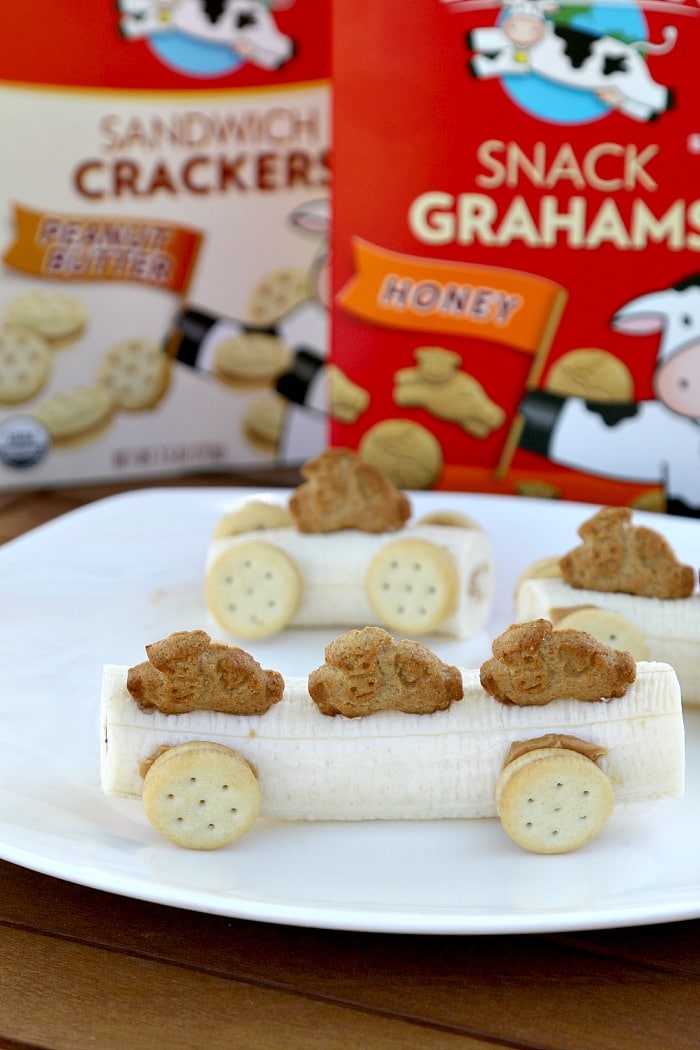 The hardest part about this snack is keeping little fingers off of it before you are done!
You can follow along with more kid friendly and mom guilt free snacks with all the delicious Horizon Products by following Horizon on Twitter, Horizon on Facebook, Horizon on Pinterest, and Horizon on Instagram.
This conversation is sponsored by Horizon. The opinions and text are all mine.