This post is in partnership with SocialMoms and Edy's Frozen Custard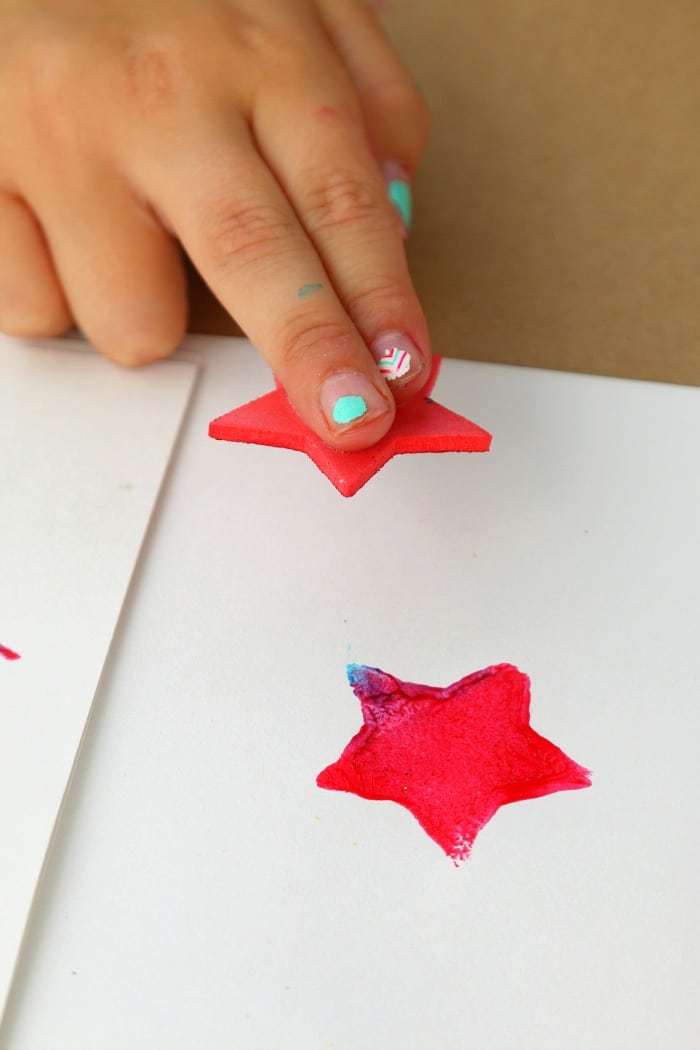 Yay! July 4th is almost here and that means all sorts of things to every person but for us, it means dad is off and we get a lot of family and outdoor time. So to kick off our long holiday weekend, Charlotte and I are enjoying some 4th of July crafts as well as testing out some brand new flavors of Edys Frozen Custard. Dreyer's/ EDY'S® is the first national brand to offer thick, rich and creamy Frozen Custard, which is Ice Creams delicious creamier cousin.
Basically- perfect weekend.
So there are two things I want to chat about in this post. First, how to do a fun and easy craft for kids of all ages with almost no preset up and second, how to keep cool this weekend and all other weekends this summer by indulging.
Dreyer's/Edys New Flavors
You can pick up great flavors like Dreyer's/EDY'S® Salted Caramel Pretzel Frozen Custard, Dreyer's/EDY'S® Snickerdoodle Frozen Custard, and we even found Dreyer's/EDY'S® Strawberry Shortcake. Crab a bowl and head outside for this fun July 4th Craft!
Stamping July 4th Stars
Two ways to do this craft project and both are just fine! You can either grab regular construction paper OR you can use rolling brown paper across your picnic table to preset up a beautiful table covering to serve food on this weekend. We originally started out with brown paper but our wind is too strong today so we converted back to paper to show you the craft.
Need
Sticky Star Shapes (available in most stores with a peel back)
Red, White, Blue Tempura paint
Paper
Simply peel the back of the star, stick to two fingers, dip lightly in paint (if you dip too heavily it will lose its shape when stamped) and push to paper. Easy as Custard!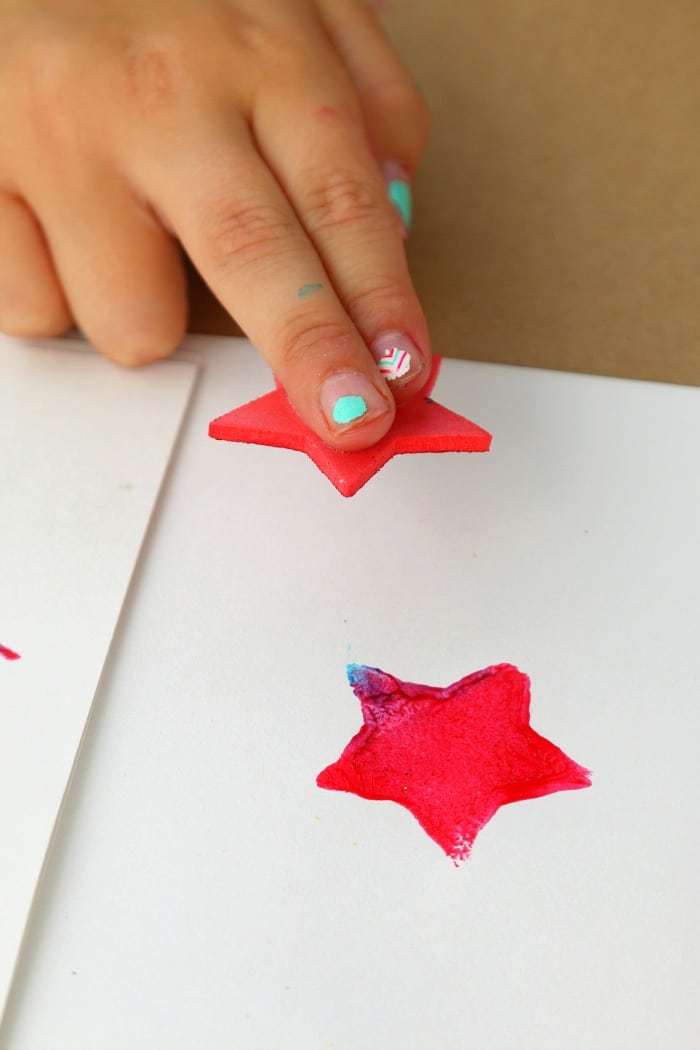 Now it's time for a break! Charlotte gave me a quick thumbs up in between the "yum this is so good" moments she was having. That girl is all about testing frozen treats!