Day #1 felt like detox. Just the sure willpower of not walking into the kitchen and eating anything was a hard habit to break. Pour a sweet tea, a soda, a lemonade..it's just so easy to do .It's even extra easy for someone like me where no one is home and can chastise me for it. I'm not going to lie to you, that first day I felt like a crack addict coming down from a high. Every commercial was a test, every billboard I drove past was begging me to "all you can eat".
But yesterday was better.  Much better.
To remind you again, the diet is:
The Cabbage Soup Diet or Dolly Parton diet
Day 1: Cabbage soup and all the fruit you want except bananas. Drink unsweetened tea, black coffee, cranberry juice, or water.  My experience:  Post 1 Post 2
Day 2: Cabbage soup, all the low-calorie vegetables you want (except beans, peas, or corn), and a baked potato with butter.
Day 3:  Cabbage soup and a mixture of the above fruit and vegetables.
Day 4: Cabbage soup, up to eight bananas, and two glasses of skim milk.
Day 5:  Cabbage soup, up to 20 ounces of beef, chicken or fish, up to six fresh tomatoes, and at least 6-8 glasses of water.
Day 6: Cabbage soup, up to 3 beef steaks, and unlimited vegetables.
Day 7:  Cabbage soup, up to 2 cups of brown rice, unsweetened fruit juices, and unlimited vegetables.
——————————————–
Today I am embarking on Day #3, but let me tell you about yesterday first, Day #2.
---
Inciner8R Fat Burner Supplement Designed for Weight
The Lose Your Belly Diet: Change Your
The Whole30: The 30-Day Guide to Total
smartYOU 7 Piece Portion Control Containers Kit
---
Yesterday was "raw vegi" day. You could have any vegis you wanted, as much soup as you wanted, and a baked potato, WITH BUTTER, at some point. You have to remember that the soup is made of all vegis….so adding more vegis to my diet was not appealing. I dont care how much you love vegis, having a bag of baby carrots and a glass of water in the front seat of your car is downright annoying.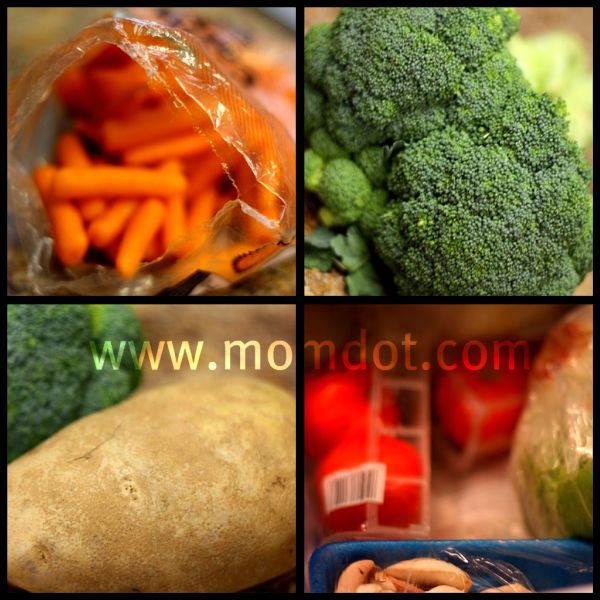 (although was setting a great example for Charlotte)
I decided to make a salad for lunch. According to the original diet, we were allowed to eat seasonings, including lemon juice, vinegar, salt, garlic, stuff like that. Because I am not a fan of dry salad, I took some vinegar, some lemon juice, combined them with pepper, a pinch of salt, and a partial pack of the ranch dressing seasoning to create "Vinegar Ranch".
To be perfectly honest, it was quite tasty.
Kim and I had some question as whether or not tomatoes were part of the diet… I mean, do they go on fruit or vegi day? We labeled them vegis, although I do believe they may be officially fruits, and I made sure I had one with my salad. The color alone was a nice addition from green.
For dinner I had a nice big buttered baked potato and added broccoli to it. Shockingly, I could not eat the whole thing. I was stuffed. I ended up saving it and ate the rest of it a few hours later that evening.
It was my baked potato damn it..I wasn't going to just toss it out.
Then of course I had some soup yesterday. Technically you are supposed to eat 2 bowls a day. I only made it to 1.The truth was, I wasn't that hungry. The raw vegis were seriously filling me up. I thought that eating it for the sake of eating it didn't make much sense. I'll have to do better today to eat the soup before  I touch the extras.
Kim also came up with this clever idea to take our unsweet tea and mix it with our cranberry juice to sweeten it up and its quite tasty!
————————————-
All in all, Day #2 I ate:
about 45 baby carrots
a big bowl of salad with made up dressing
1 bowl of cabbage soup
1 baked potato with butter and broccoli
lots of water, cranberry juice and unsweet tea
vitamins
My Cheating (I can't help it):
5 tic tacs
5 Sunchips
1 strawberry
4 oz of fresh squeezed OJ
———————————–
Its also important to note that I picked up a yoga ball and did some minimal exercising last night.
Weight Changes
Started at 111.8
Day #2: morning: 110 even
Day #3: (today) I am 109.2
I have lost in total 2.6 pounds in 2 days
———————————–
Also, my scale calculates water and fat percentages. I am UP on water in my body and DOWN on fat percentage, so its not water weight I am losing. I am actually gaining water, which is good, cause I totally suck at drinking it. I cant stress to you how much I hate peeing however. My bathroom down here is broken and I have to walk up and down atleast 20 times a day to pee. It's freaking obnoxious.
One thing this diet is surely doing is forcing me to evaluate what I put in my body. Not just in calories and fat percentages, but how healthy of an item I am chewing on. Is it out of a box? A freezer? Did I pick it up fresh? And while I have found that prepping for this diet was quite pricey, you can't put a price on education about your health.
And today? Today I am feeling good. I did not wake up starving, I have very little cravings, and I am ready to start the day. Today I get fruits AND vegis, so I am off to get creative in the kitchen! If you have a fruit suggestion, I am all ears. I have oranges, plums, mandarin oranges, apples, and peaches available.
~Trisha