Are you looking for free printables for your home decor? Look no more! I have created (and will continue to create!) some beautiful quotes that you can download by PDF file and frame in your home. I love printables because they are instant art and using free ones from my site and others, means you can quickly change out what you want to display. No commitment!
Free Printable for the Home
This printable was made off of one of my very favorite quotes, "I am Fearfully and Wonderfully Made" which is a phrase from the bible. I currently have it displayed in my office on a very pretty teal watercolor splash. I love quotes around my house that give me inspiration when I walk into the room.
To use this printable, simple DOWNLOAD HERE.
To get the best print:
Open the PDF file in Adobe illustrator, and move the graphics to HIGH RESOLUTION, if possible! I learned this recently.
Don't have illustrator? No problem! You can open in a PDF printer or Word program easily as well. Just make sure you are putting your print settings on best resolution (fine) and using card stock or photo paper if possible.
I use a laser printer
I have my printable in a frame that includes a mat, but you can put in any type of 8×10 frame
. In the future I will be offering my printables in larger poster size quality so please be on the look out for that!
I am Fearfully and Wonderfully Made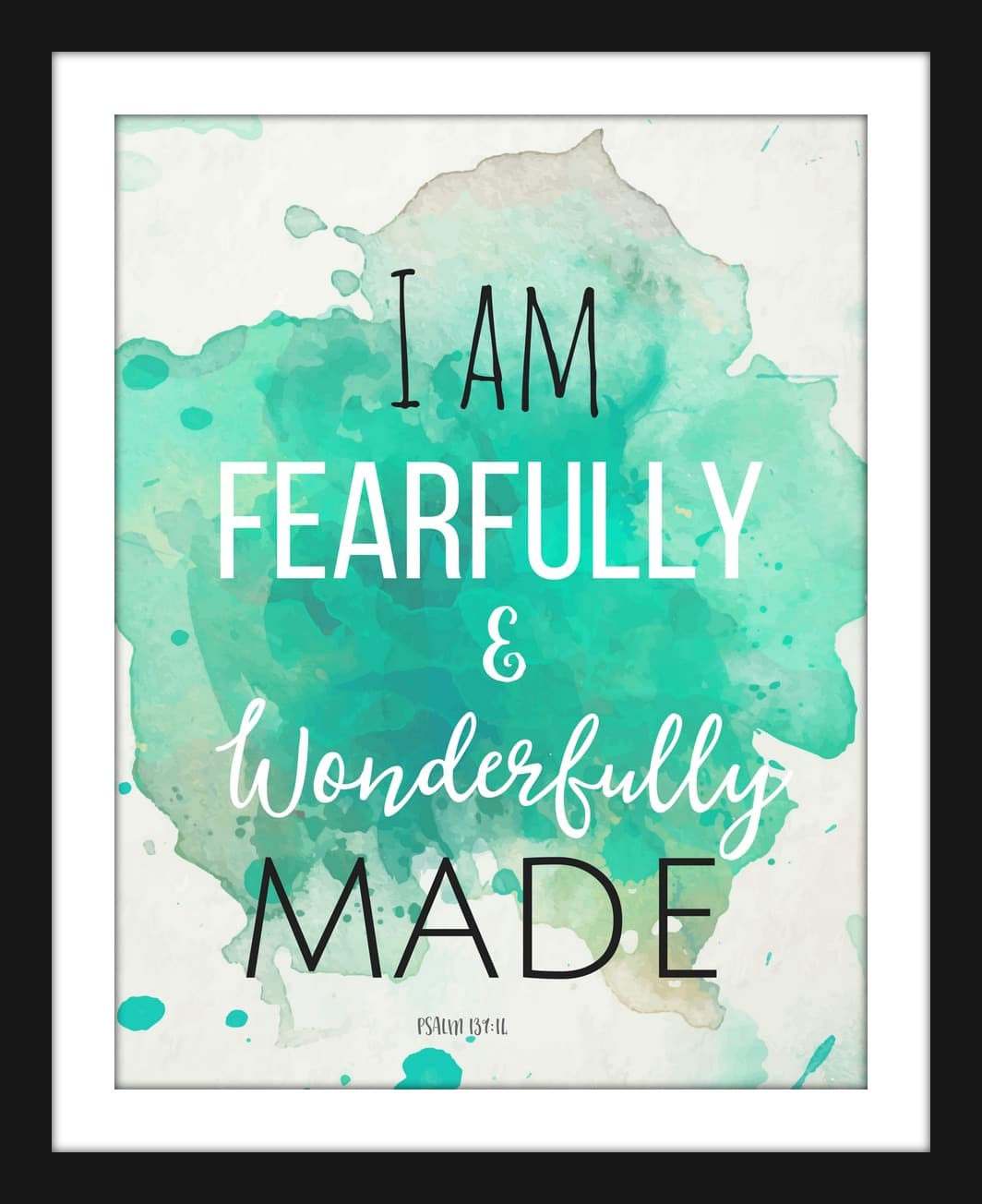 Love this print? Check out this one that helps complete this set! Click below to see the LIFE IS BETTER TOGETHER PRINT.