There are two things in life I know to be true:
If you go on vacation you will need a vacation to recover from your vacation
If you don't print pictures you will never seem again..well until Facebook reminds you of what you did 4 years ago
Last week we went on a vacation. A cruise actually. It was relatively fun if you ignore the serious sea sickness and the whiny kids I had to deal with for 7 days. Other than that…perfection. Sun, sea, sand, great people, beautiful waters and NO work. And trust me the irony of working hard for a straight year to make enough money to go on vacation does not get past me.
In any case, here I am, home again and ready to get started on upcoming DIY beach shadow box with sand that I hope you will love.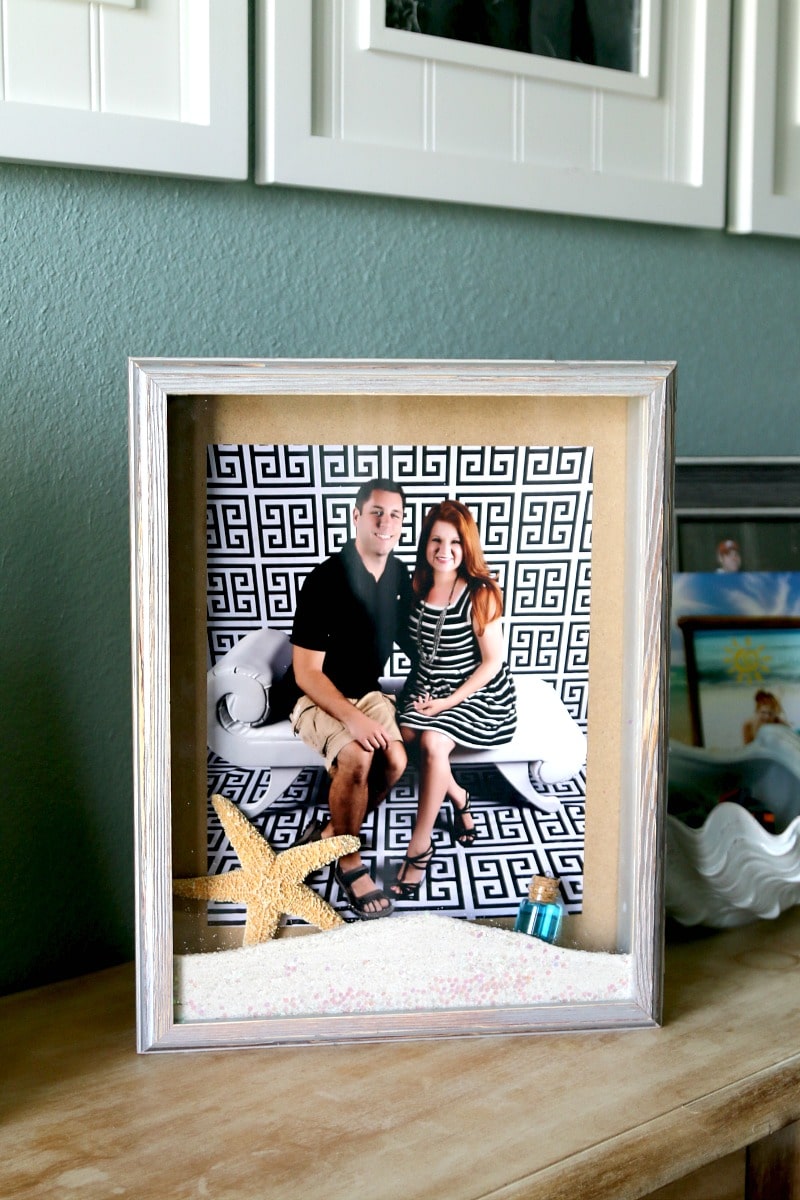 Now we all do it- we go on vacation, take 900 pictures, come home,  put them on social media with the best intentions of putting them in a book or something and a year from now , with no book in sight, we are doing it again on a new vacation.
YOU CAN STOP THE CYCLE! I wanted to share a fun, easy, and inexpensive craft that gives you NO excuse to not get those memories front and center, but it does require a little bit of prep. Prior to vacation, you will need to throw in zip lock bags
to your suitcase. You will use these to collect samples of sand from the beach you laid on for a week and seashells you found at the shoreline to create your beach shadow box with sand. Optional and just as fun, bring a small little bottle that you can add a little bit of ocean water too. On the fly, an empty water bottle with a lid works. Unless you are flying, then they will just take that.
Beach shadow box with sand
Need
Shells from the beach – we collected a ton from Mexico that were great but ended up being too large for the shadow box I bought, so if you have larger shells, bring them with you to pick out your frame to ensure a fit. I had to end up using some other shells I had around the house for this demo.
Sand from the beach- about a cup and a half worked for my shadow box but I filled up a gallon size bag prior- you can use the rest for other crafts
Water – bring an empty water bottle and collect some ocean water
Blue food coloring – I used this to dye the ocean water just for color
other beachy things, maybe sand dollars or starfish – not live ones
shadow box– I bought mine at Hobby Lobby, 50% off so it was $10
vacation picture– we took pictures on the cruise boat so I used one of those. Other ideas are the beach itself, a family photo, holding hands, etc
modge podge
optional: glitter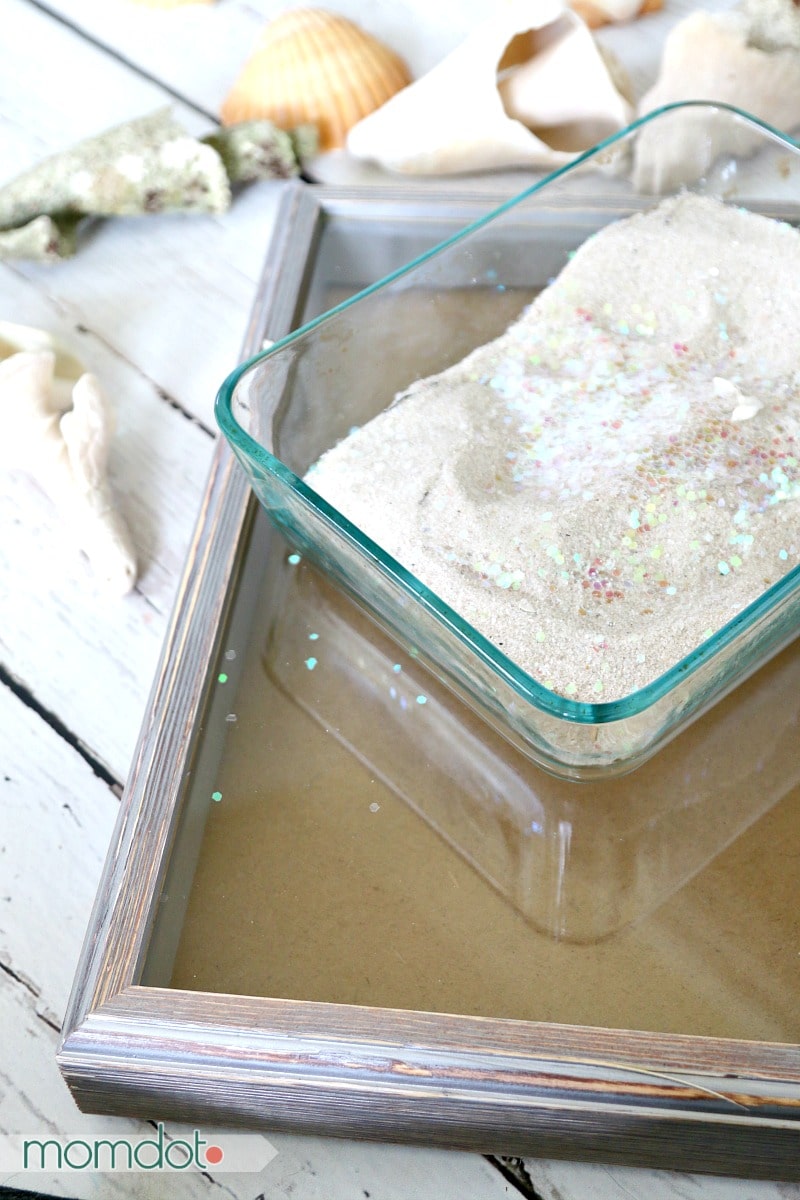 Take apart your shadow box and secure your image on the backing
Originally I was going to just lay the shells IN the shadow box w/ the sand but it honestly looked a little messy for my taste, so instead I decided to hot glue the starfish and little ocean water onto the backing so I could dictate placement
Close up your framing on the bottom and tip open the top and gently pour in sand ( I combined my sand with glitter for a pretty touch) till you have the desired fill
Secure framing and display. OPTIONAL: Now sand is tricky- if you move your shadow box a lot, it can leak out. To stop this you can seal up your shadow box with hot glue around the back or even put some felt around the back so it cannot drain out.
Other ideas to complete your beach shadow box are:
Line image with shells
Line outside framing w/ shells
Paint the backing
Use a piece of wood on backing and distress it before adding photo
add in driftwood
Now our memories are on display!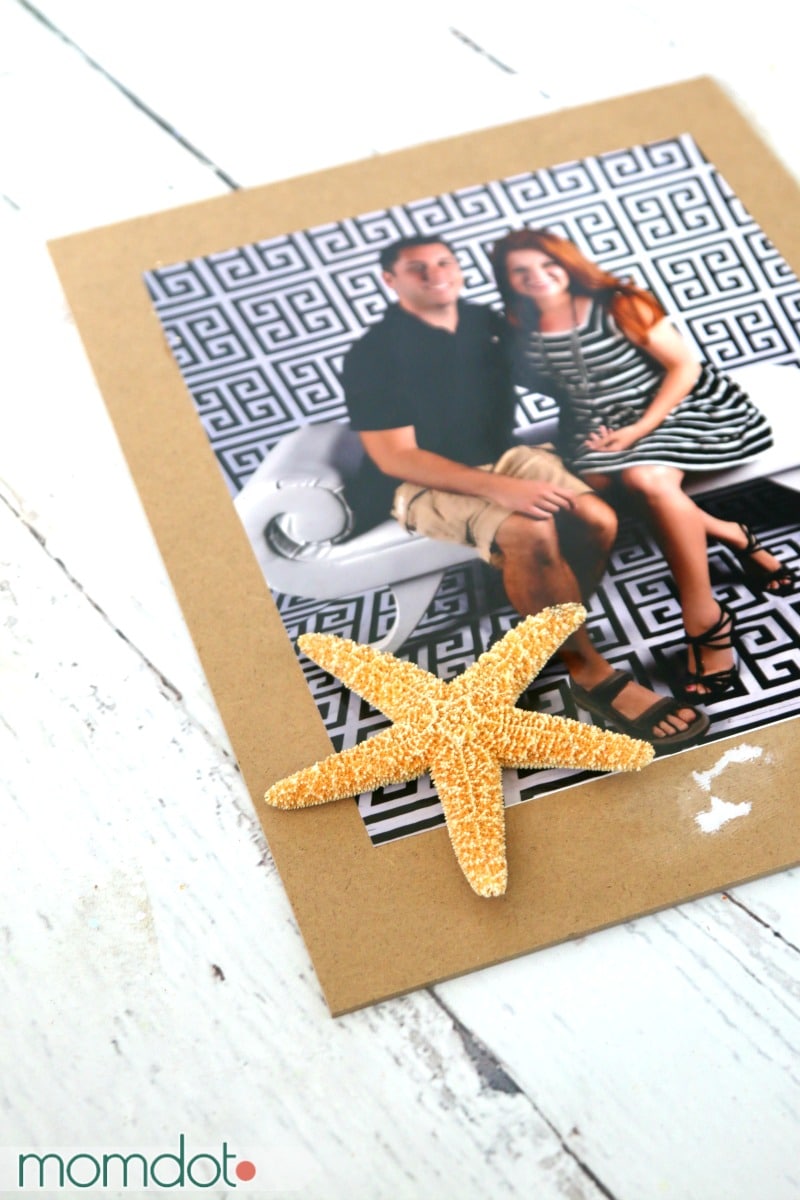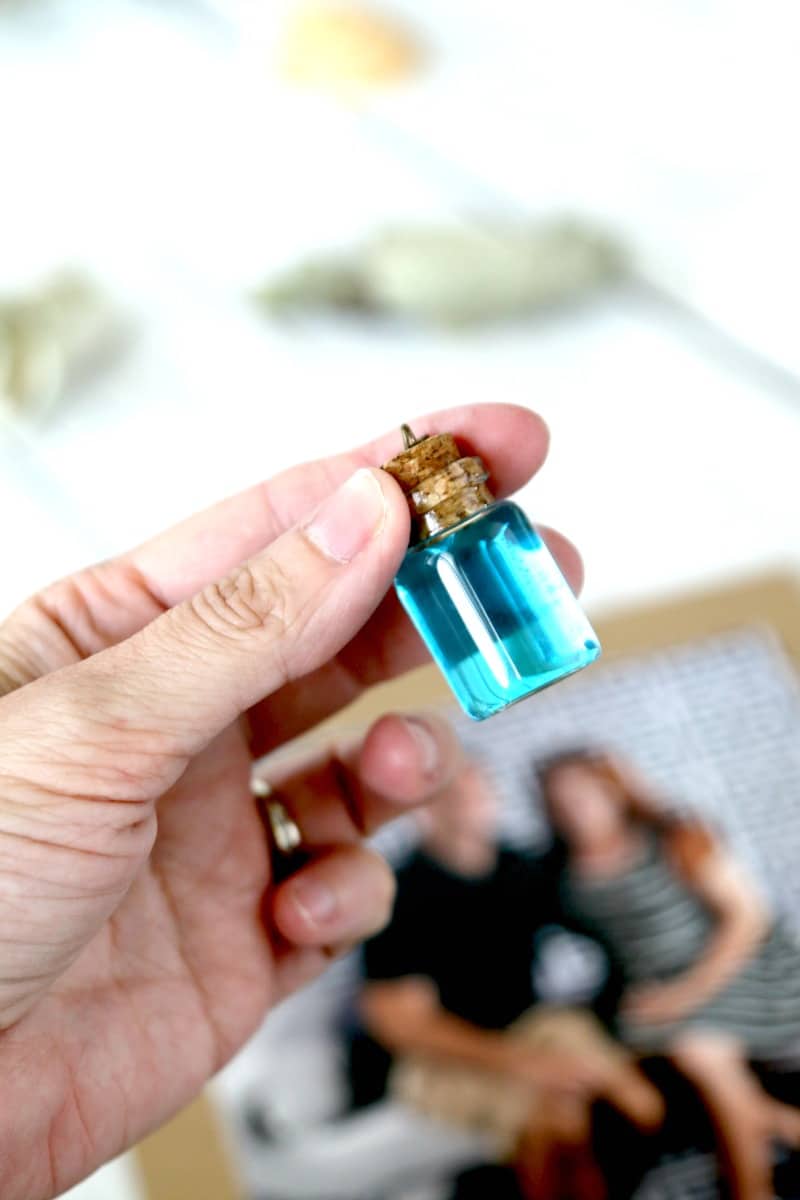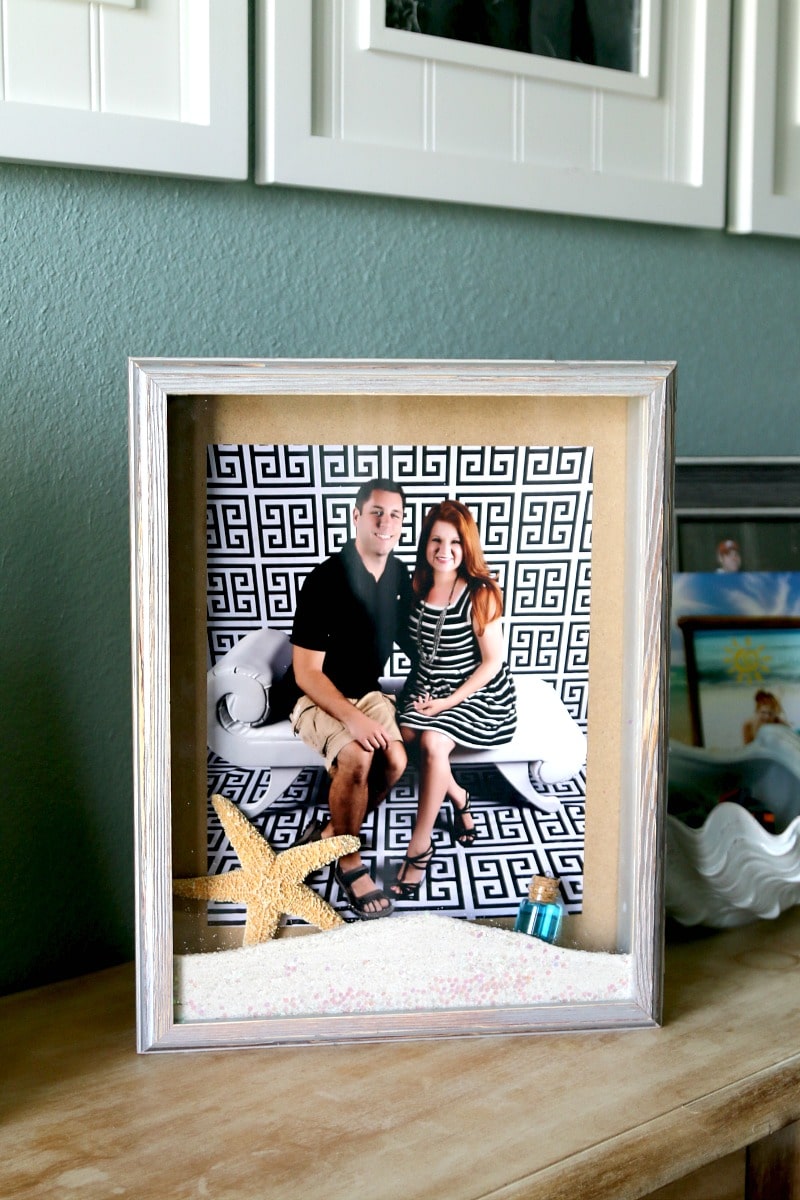 Want more awesome beach crafts? I have a great Pinterest board here! <————-Follow and lets have fun this summer!