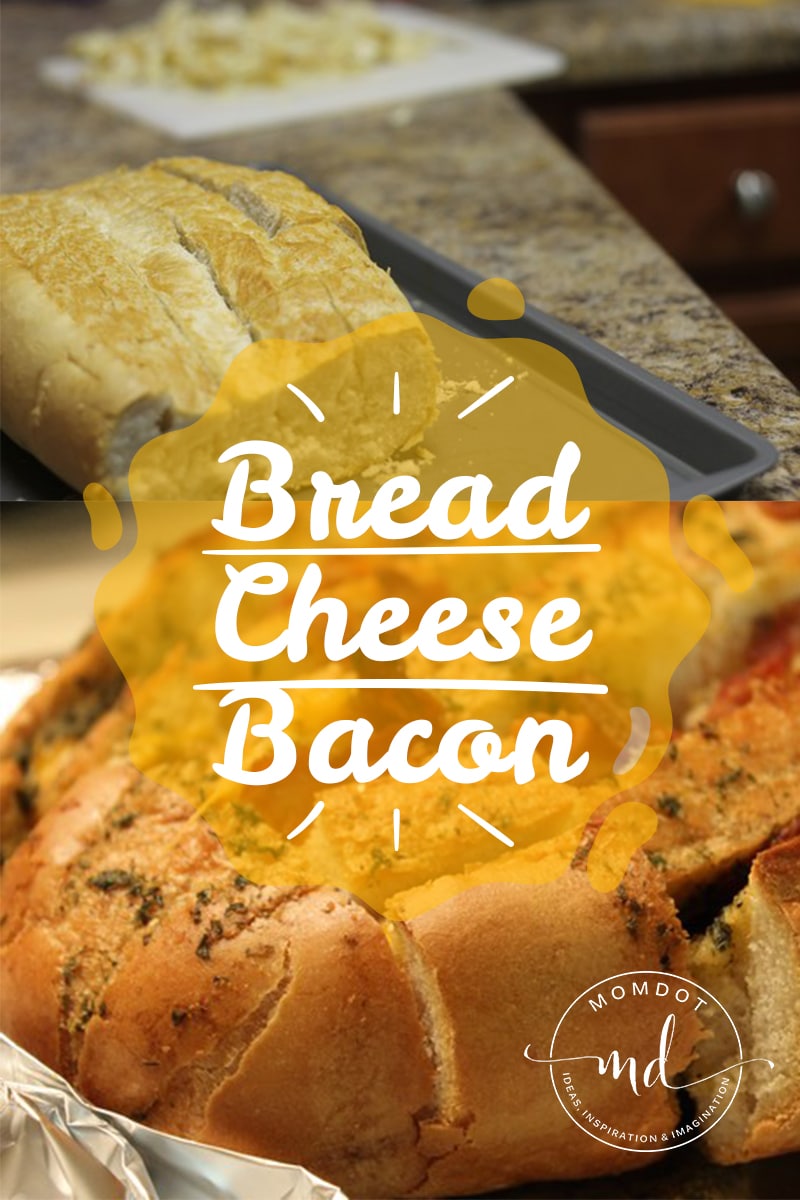 I like to try a lot of recipes. Thankfully stumble, Pinterest, facebook, and twitter have put millions of recipes at my fingertips to try, to love…. to screw up.
So earlier this week I found this recipe for crack bread and honestly I liked the way it looked. It was pretty for a bunch of bread jumbled up with crap all over it.
Kudos to the blogger.
But it was missing something for me.
So here is my updated dinner version:
Community  Ranch Chicken Pull
Ingredients for spices (this takes the place of the ranch pack on the other recipe):
1 tablespoon dried parsley, crushed
1 teaspoon dried dill weed
1 teaspoon onion powder
1 teaspoon dried onion flakes
1 teaspoon salt (this can be left out)
1/2 teaspoon garlic powder
1/4 teaspoon ground pepper
 Other ingredients needed:
Boneless, Skinless Chicken
10 pieces of Bacon
 a cup of melted Butter (this is a cup after melted..so maybe about 3/4ths non-melted? I just eyeballed)
Cheese (I used mild cheddar)
Loaf of Italian Bread or other round crusty bread
preheated oven on 350 degrees
Prep:
1) I pan fried up the chicken and cut in small pieces.
2) I used Italian Bread and cut in both directions.
3) I sliced up some mild Cheddar (I used entire block).
4) I microwaved 10 pieces of premade bacon and then cut up into tiny pieces.
5) I taste tested all of it before using. Yum. Moving on.
6) I melted 1 cup of butter and added in my ranch spices and stirred. Now note that it can be a bit salty with the butter, salt, and other spices. Feel free to cut out some of the salt here. You also don't have to use ALL the spices mixed in with the, as it is a very strong flavor. Maybe assemble and take out a tablespoon, stir, and test to your own liking.
7) I assembled bread by adding cheese slices in between the square cuts, then chicken, bacon, and then used a spoon poured my melted seasoned butter over my bread and wrapped in foil. I placed in a hot 350 degree oven for 15 minutes, then removed foil and placed for another 1o min. If you want a crispy top, just broil on low for 2-3 min after.
Enjoy!
(we did!)