Have your kids ever asked you this question: "Mom…how will Santa know to stop here?"
Cause undoubtedly they have been slightly bad all year long and are getting concerned.
So here is a solution to ease their minds from this mom to your house and something fun as a project to do on Christmas Week.
Sshhh…don't tell anyone, but I know the secret to reindeer food!
The perfect attractant to your house for ….well…reindeer.
You will need:
Four Bowls
A baggie or mixing bowl
A big spoon
Oats
Sugar
Flour
Glitter
And a few Santa's Helpers:
What I do is add about a cup of glitter, oats, flour, and sugar into the bowls and give Charlotte a bit spoon to scoop up 9 (there are 9 reindeer right?) scoops of every ingredient BUT flour.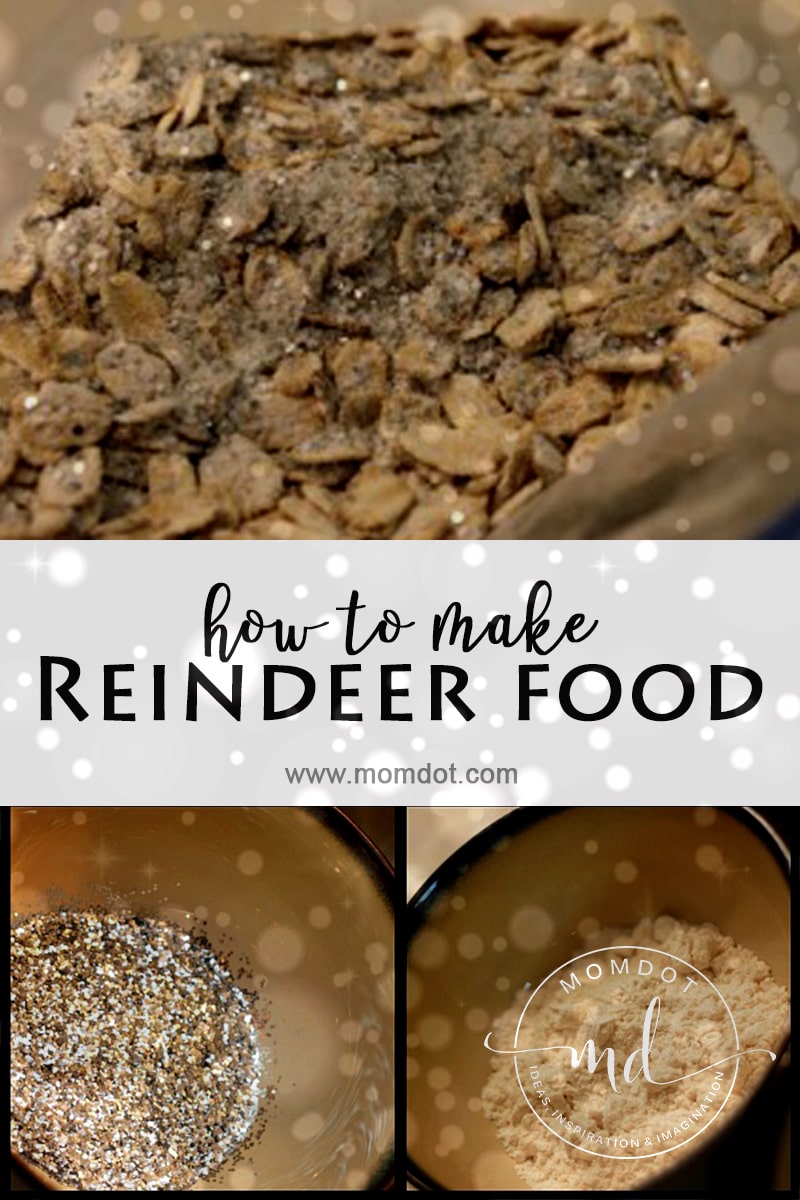 You can get creative with this if you choose and come up with other "Reindeer Friendly" foods. The issue is do you really want carrots laying in your yard? Probably not. I went with oats.
Note: Flour takes over the bag, so just add about 1 scoop in there to give the glitter something to stick to.
Then Shake, Shake your bag and have your child sprinkle in the yard. Charlotte chose to sprinkle down both sides of our yard "just in case".
The sparkles glow in the moonlight to attract the reindeer eyes and guarantee Santa check his list. While they are waiting for your presents to be put under the tree, the reindeer eat up all the oats and sugar before going onto the next house!
Anyone concerned about birds can use sprinkles over glitter.
~Trisha