If you are looking for a simple recipe, this isn't it. However, this recipe embraces the food I love the most…Italian. And even better, this recipe is the Copy cat recipe for Carrabba's Lasagne.
Carrabba's is my absolute, all-time favorite, best place ever, restaurant. If you have been there, I am sure you agree and if you haven't, you really should go. This recipe came from the Carrabbas Cookbook and you MUST PICK IT UP. You can grab it on Amazon, I gave you a link below.
Carrabba's Italian Grill: Recipes from Around Our
Carrabba's – E-mail Delivery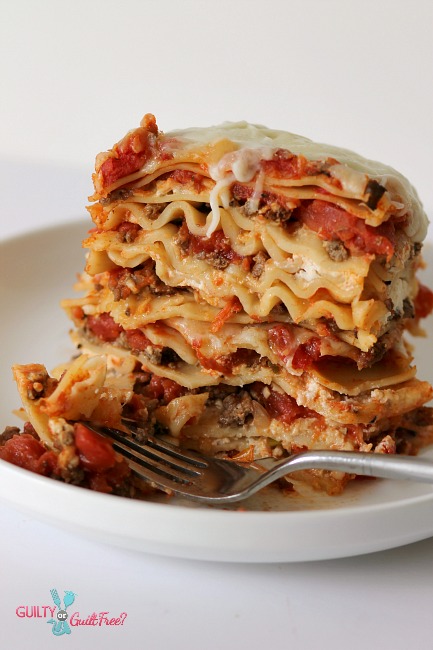 The first thing you will need to do is make the marinara sauce. If you didn't know, marinara comes from Fishermen (mariners) and they would make this sauce to go with seafood while out on the boat!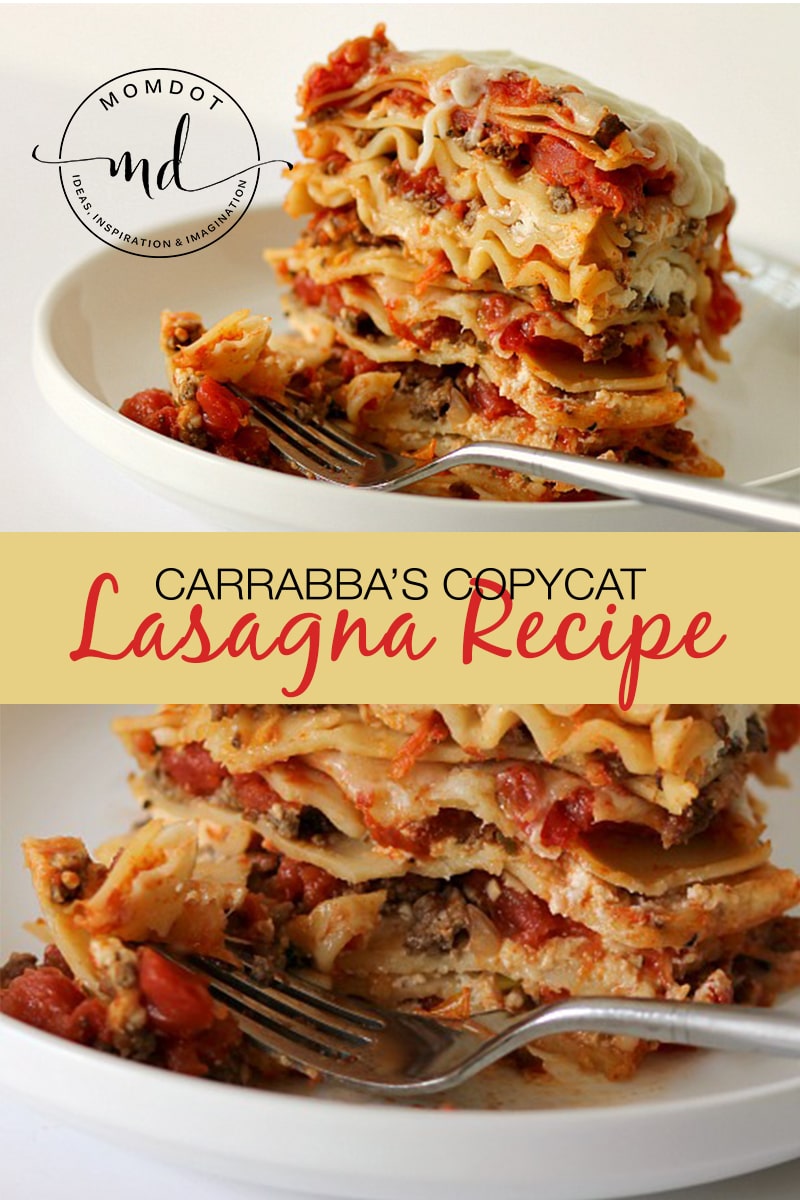 You will need a double batch of the recipe below.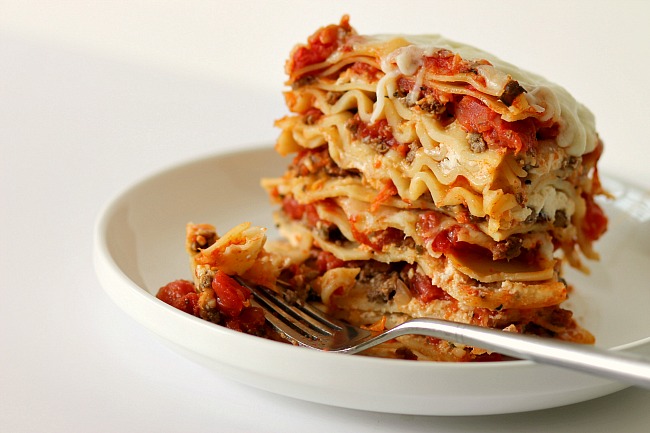 Carrabba's Marinara Sauce Copycat Recipe
Carrabba's copycat marinara sauce perfect for Carrabba's Copycat lasagne
What You Need
1

Tbsp extra-virgin olive oil

1

small yellow onion

chopped

2

scallions

green and white chopped

4

garlic cloves minced

1/4

cup

red wine

1

can whole or diced tomatoes in juice

28oz

1

tsp

dry oregano

1/4

ts

red pepper flakes

1/4

ts

ground black pepper
Instructions
) heat oil in saucepan over med heat. Add onion and cook approx 5 minutes. Add scallions and garlic. Cook for about 1-2 minutes.

) Add wine. Pour in tomatoes and juice and crush tomatoes w/ your fingers. If you use diced, you dont need to do that. Add oregano, hot pepper flakes and pepper. Simmer. Reduce heat to med-low and simmer for about 30 minutes. Remember to stir often
Notes
Carrabba's Copycat! Please visit Carrabba's for a taste of the real thing
Please note that this lasagne is a very simple recipe but a long process to set up. You can use pasta sheets or pasta noodles, depending on what you have.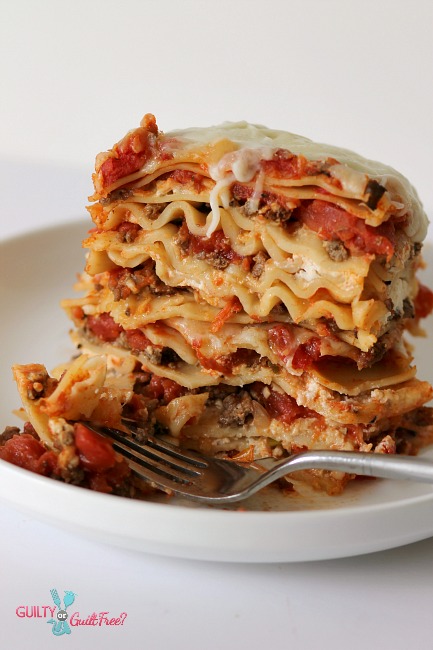 Ingredients for Carrabba's Lasagna:
olive oil for pan and lasagne sheets/noodles
1 1/2 pounds of sweet sausage or hot Italian sausage, casings removed. You can substitute for 85% lean beef
5 fresh lasagne sheets or 3 lasagne noodles for each layer (15)
7 cups of your marinara sauce
2 cups Parmesan ( I only use fresh)
1 pound of mozzarella
1 1/2 pounds of ricotta
parsley for garnish
1) Pre-heat oven to 350 and oil a 13×9 inch pan
2) Cook sausage or meat breaking up. Drain any fat and set aside.
3) Boil water and add lasagne sheets or noodles till al dente. Approx 2-3 minutes. Drain and rinse under cold water. Toss the sheets with 2 Tbsp of olive oil to prevent sticking.
4) Spread 3/4 cup of your sauce on the bottom of the baking dish, add your noodle sheet, sprinkle with 1/4 of the mozzarella, Parm, and sausage, and dot place your ricotta. Top with another 3/4 cup of marinara sauce. Repeat 3 times. Top the final sheet with 1 cup of marinara and the rest of your Parmesan.
5) Cover with foil and bake for 45 minutes. Remove foil and bake for 30 minutes. Let stand for 15 min before serving.
6) There should be leftover marinara. You can reheat and add before serving with a little parsley.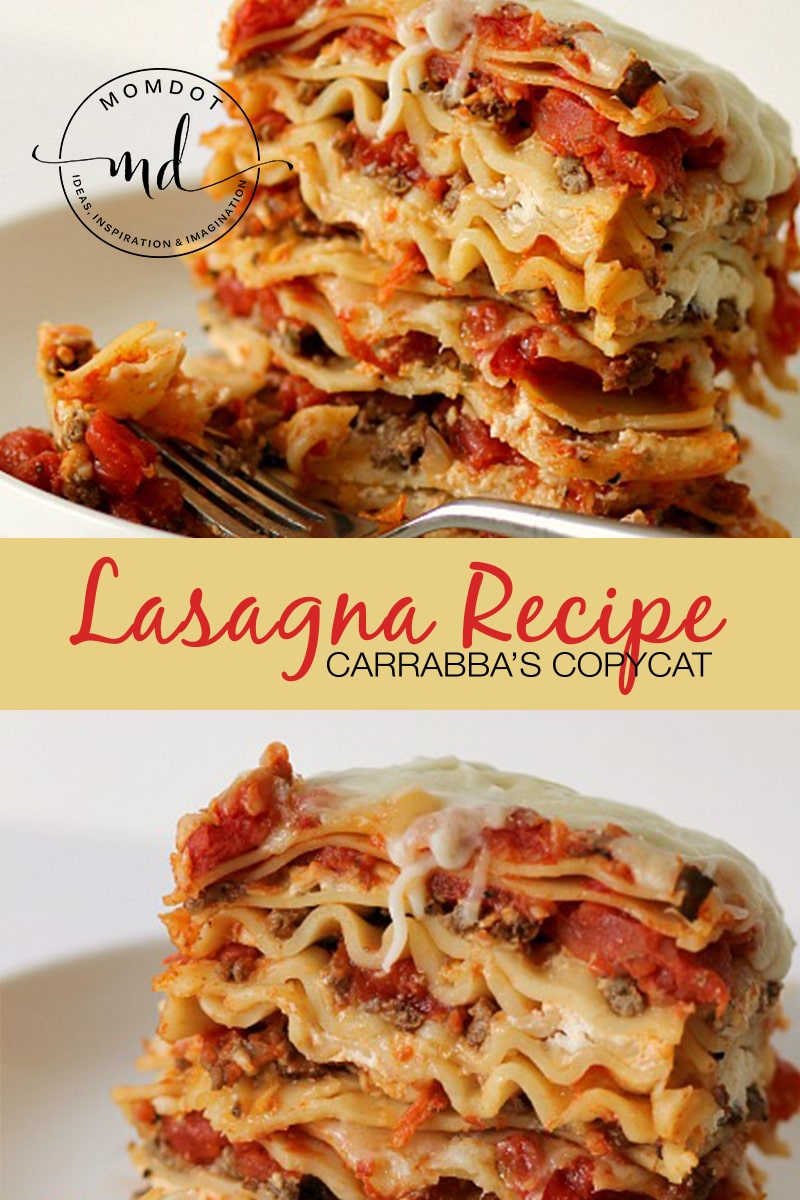 Carrabba's – E-mail Delivery
Carrabba's Italian Grill: Recipes from Around Our
Looking for another great recipe? Try one of these before you leave!