This is just a really quick little post to give you an idea for a Christopher Columbus Handprint kids activity!
Very simple, you can first create a cute little ocean paper with clouds and water. This is fun with paintbrushes or finger painting. Once fully dry, paint your hand brown and stamp in the middle as the "ship". Then add three little scraps of construction paper for the sails and done!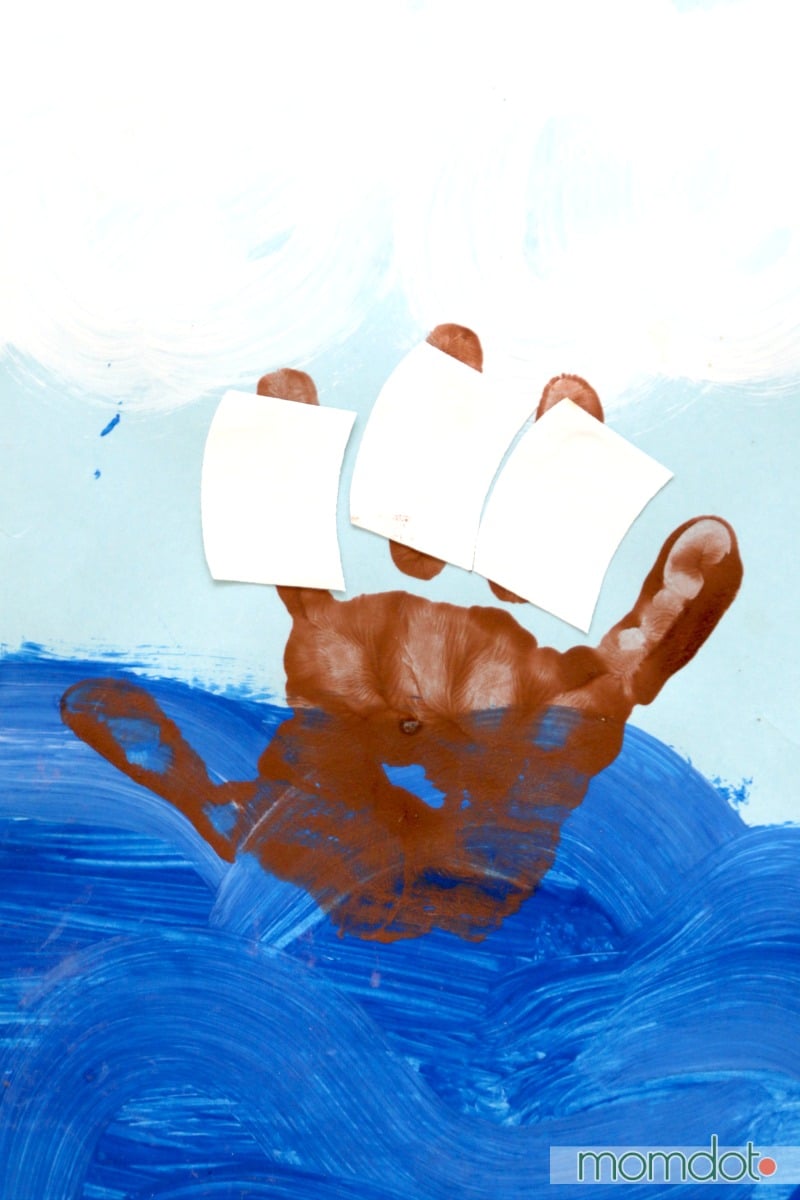 If you are looking for more handprint activities, you can surf my handprint crafting here or head to my dedicated handprint and footprint board on Pinterest, which is full of great ideas!