Did you know you can use thermochromic pigment to create color changing slime? Its so easy to do once you know how to make slime and your heat sensitive pigments can be added to slime without borax, clear slime , a goop recipe or pretty much any slime recipe you want.
Let's get started on this color changing slime!
Thermochromic Pigment Powder
Thermochromic powder is just a fancy term for color changing slime pigments.
If you are familiar with makeup, they are quite like mineral powders and come in a temperature sensitive powder that alternates between two colors.
You can buy them in small batches
and a little bit goes a long way. I purchased the purple to blue, pink to yellow and green to black as shown.
You can also use these same pigments to alter nail polish, paint and pretty much any other art project that you want some pizzazz too.
Grab your color changing powder here
!
How to make Color Changing Slime
Out of all the slime momdot has made, this is one of the coolest things to put in slime and you can find a ton of ways to alter the color wit your slime play.
To get started, use your favorite slime recipe and add the powders during the glue phase. Mix the powder in place of food dyes. Once your slime is made, you can move on to play time!
Use an ice cube in the tray or to write with
Dip a paintbrush in cold water to "paint" words on slime
Heat up with a blow dryer
One thing I did notice with the powder is that its not consistent on whether you need hot or cold for the temperature change.
Our purple powder stayed purple and changed to blue with ice.
Once the cold was gone it went right back to purple.
Our pink powder didn't change on ice but rather went to yellow with a blow dryer or heat source.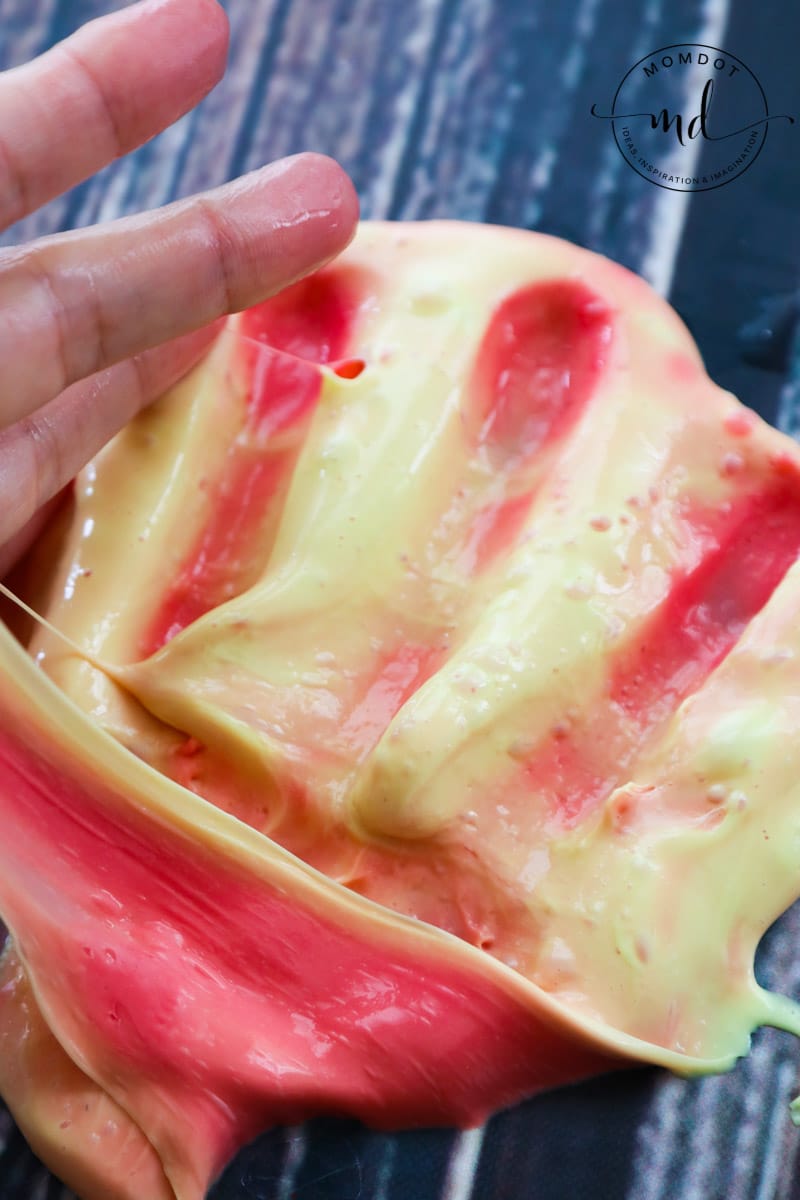 The same response happened with our green to black; needed heat to change it.
Other things to note when working with pigments: 
Mix a bit at a time to get the color you want
Mix directly with your glue
Pigments are non toxic but as with all slime ingredients, work in an open space and wash your hands
The color your slime will turn will be decided if you go UNDER or OVER activation temperature.
The more you add, the brighter your slime colors will be!
PIN ME FOR LATER!