These cotton ball ghosts can be made using our free ghost template download. All you need is the template, cardstock, glue, and cotton balls. This is one of my kids' favorite Halloween crafts, and we know you'll have fun with it too!
One of my favorite Halloween memories as a kid was making homemade awards for costumes and then handing them out while trick or treating. This tradition of making these before, and then handing them out throughout the night, really triggered the magic of the holiday.
Every time you would hand one out, the kid would look down and just get an expression of true joy. Those expressions were worth more than the loot and million pieces of candy we seemed to consume in one night.
I plan on recreating these traditions with my kids. I really am excited to see what kind of awards they can come up with.
This free ghost template printable is just the thing to have the kids create to help with decorating for this fun holiday. These are super simple, and I am confident you will have so much fun creating these cotton ball ghosts. Enjoy!
Materials Needed
White Cloud Cotton Balls, Jumbo Size, 100%
Elmer's Liquid School Glue, Washable, 1 Gallon,
More ideas for Halloween:
Cemetary Dirt Cups with Candy Zombies
No-Candy Treat Ideas for Trick or Treaters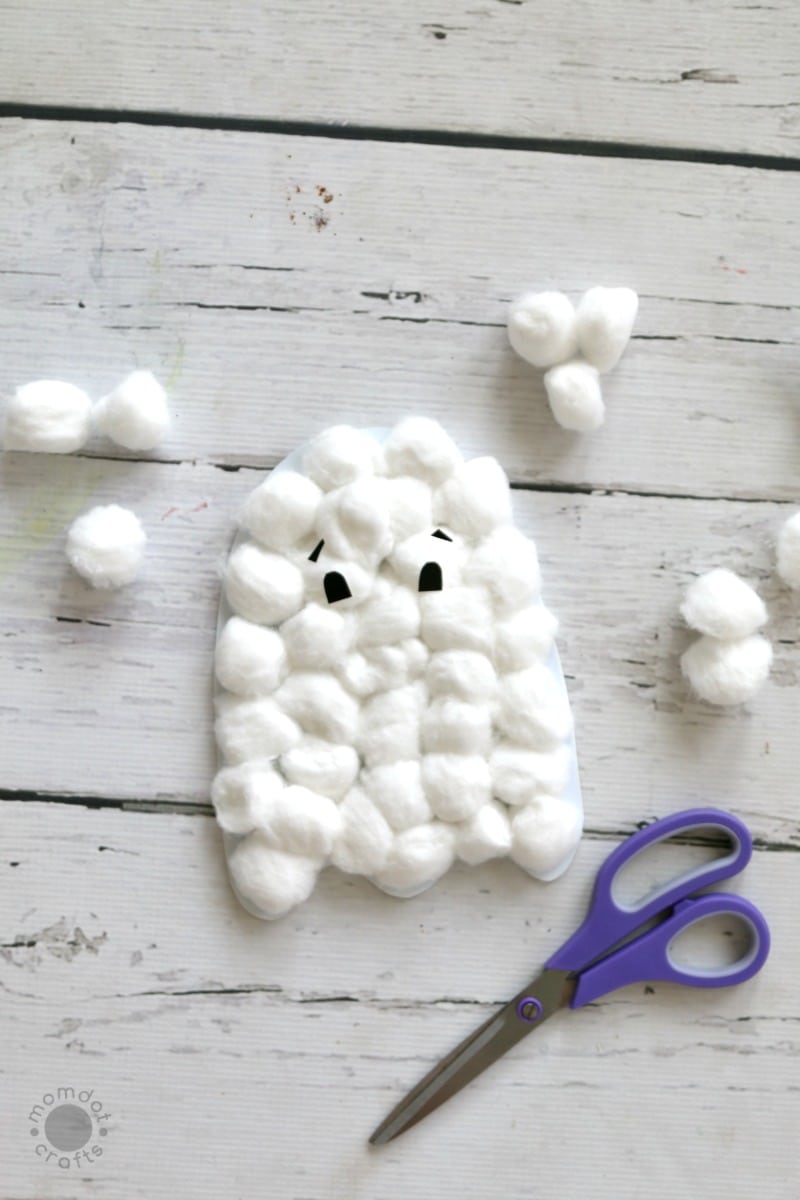 White Cloud Cotton Balls, Jumbo Size, 100%
Elmer's Liquid School Glue, Washable, 1 Gallon,