Download our free "Dear Santa" Fill In Letter Template. This is a fantasticly fun free printable that helps younger kids put together a Santa letter quite easily. Like a "mad libs", this letter is a simple fill in the blank and drawing Dear Santa template that kids will love to send off.
DOWNLOAD SANTA FILL IN LETTER HERE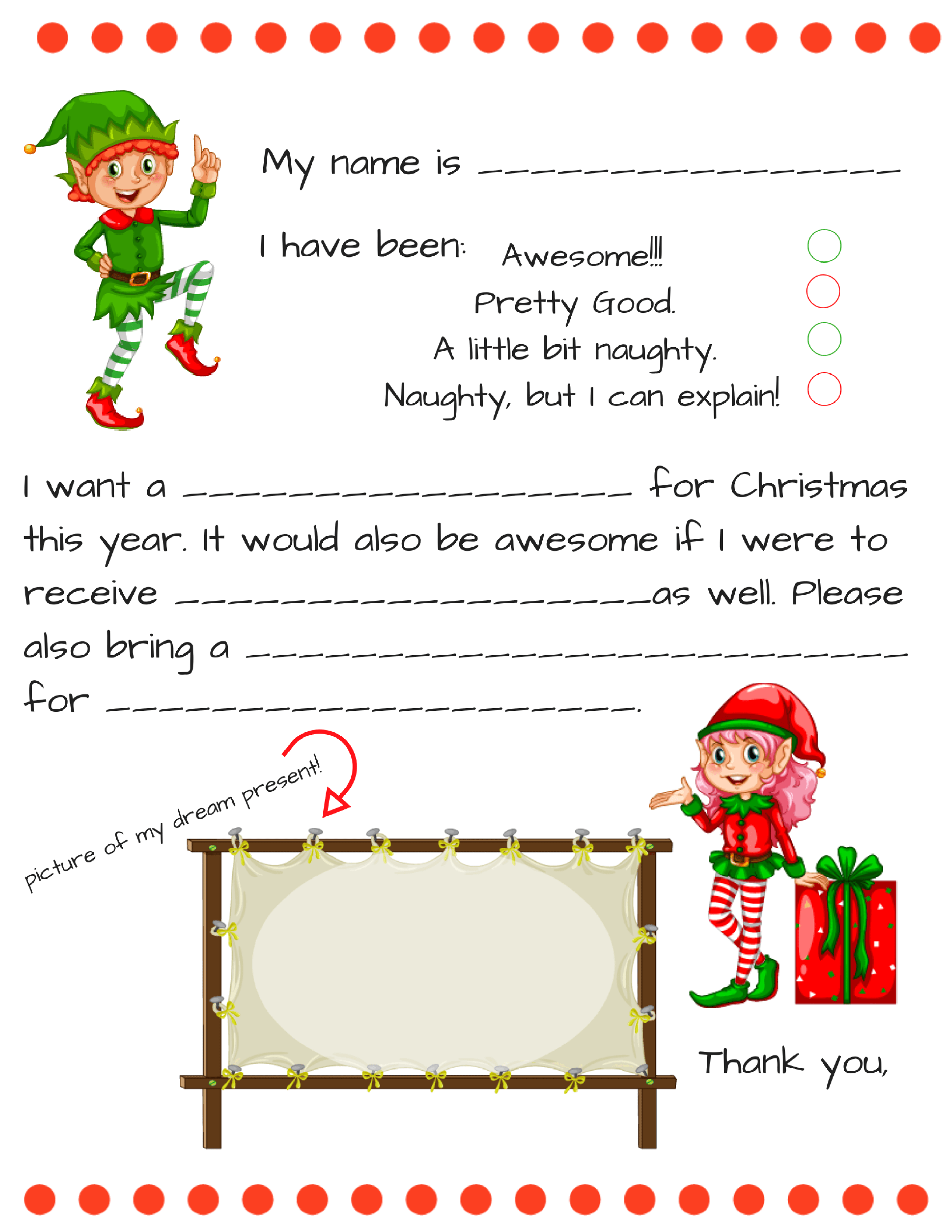 Dear Santa Template
Have an older kid that wants to write their own Santa letter? Download this 2 page DEAR SANTA letter decorated in festive holly. This one just contains some slight color and a space to write their own letter. Choose the Dear Santa words or completely blank.
DOWNLOAD DEAR SANTA OLDER TEMPLATE HERE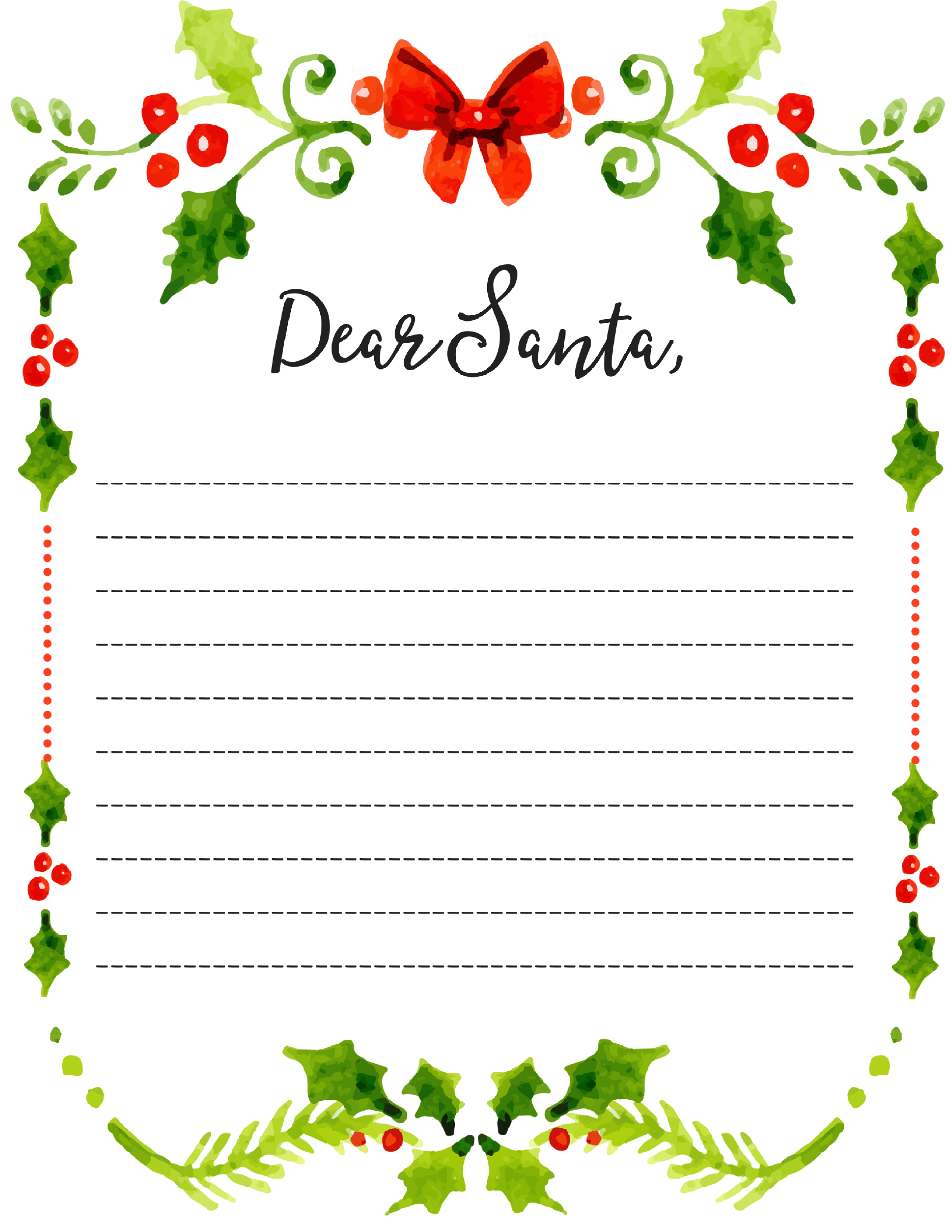 RULES ON PRINTABLES
The printables on momdot are free of charge, however, I do ask that you do not link directly to the PDF file, resell, or use commercially. This is  a violation of the terms of the graphics. You may use for personal usage (parties, classrooms, home school, church) as desired.  Love these printables? Try my printable category for more fun!
Tips
Past Dear Santa Letter Templates
Or feel free to download one of our past Dear Santa Letter Designs! Click to be taken to the article and download.
Dear Santa All I want for Christmas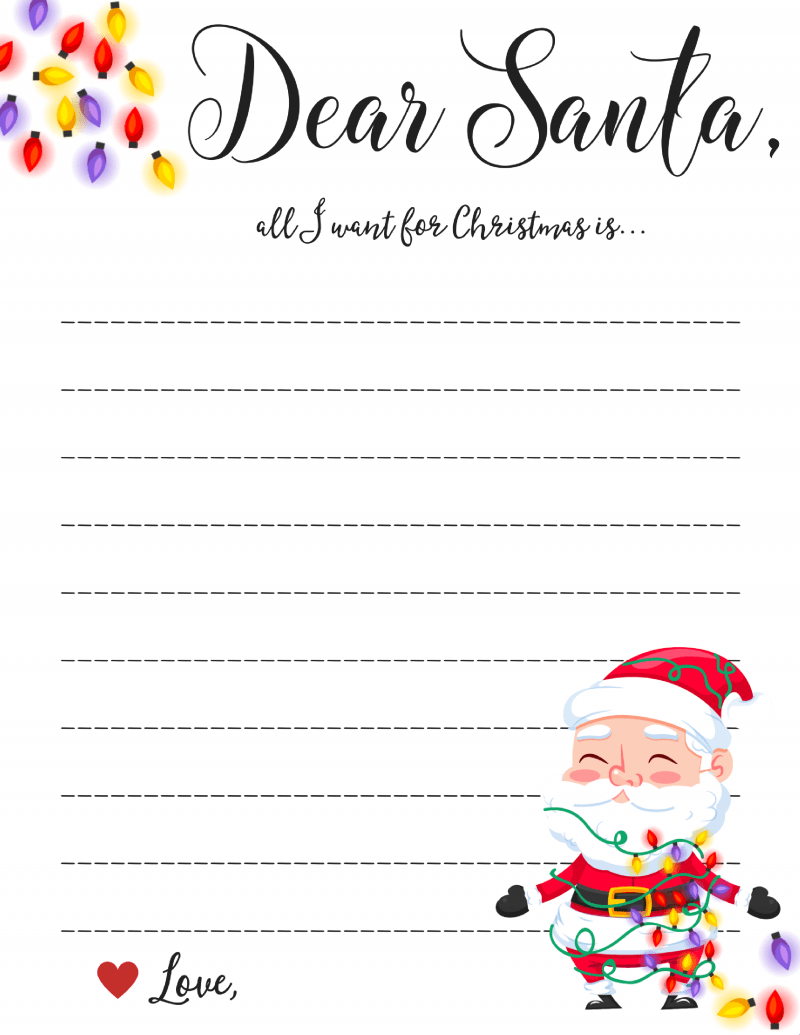 Dear Santa, All I want for Christmas Set