Disney's Moana DVD is now available and is a great choice for your family. We were so excited to grab this DVD prior to it coming out as a press courtesy. It was one I missed in the theaters due to my schedule being so unbelievably busy. But what I do love about missing the whole theater experience is being able to watch it for the first time, with my family, in the comfort of my own home. And the Moana Movie did not disappoint.
Full of life lessons, this story is told in beautiful color, Disney's trademark music, and rooted in culture vs change. I am not one to tell a whole story because I cannot stand spoilers when I am reading up on a movie, so I will refrain from putting too much out there personally.
Having watched it 3 times already, however, my entire family is behind the recommendation.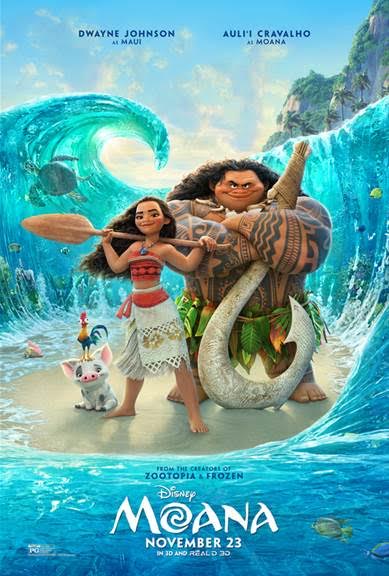 In a hurry to grab Disney's Moana DVD
?  Head here to see the best price!
About Moana Movie
For centuries, the greatest sailors in the world masterfully navigated the vast Pacific, discovering the many islands of Oceania. But then, 3,000 years ago, their voyages stopped for a millennium – and no one knows exactly why. From Walt Disney Animation Studios comes "Moana," a sweeping, CG-animated feature film about an adventurous teenager who is inspired to leave the safety and security of her island on a daring journey to save her people.
Inexplicably drawn to the ocean, Moana (voice of Auliʻi Cravalho) convinces the mighty demigod Maui (voice of Dwayne Johnson) to join her mission, and he reluctantly helps her become a wayfinder like her ancestors who sailed before her. Together, they voyage across the open ocean on an action-packed adventure, encountering enormous monsters and impossible odds, and along the way, Moana fulfills her quest and discovers the one thing she's always sought: her own identity.
Directed by the renowned filmmaking team of Ron Clements and John Musker ("The Little Mermaid," "Aladdin," "The Princess & the Frog"), produced by Osnat Shurer ("Lifted," "One Man Band"), and featuring music by Lin-Manuel Miranda, Mark Mancina and Opetaia Foa'i, "Moana" sails into U.S. theaters on Nov. 23, 2016.
Catch a Sneak Peek
When does Moana come out on DVD?
It's out now and you can grab it and gift it!
With the Easter holiday coming up, so many families, including ours, participate in Easter Bunny baskets. Its a fun household tradition and something the kids (and we as parents!) love to do. I try not to put too much junk food in my kids' baskets and focus instead on items that will be fun for the upcoming spring and summer season.
While we already own this one, you should consider adding Moana to the basket you are creating for your own kids! What a fun morning it would be to curl up and watch together.
Moana (2016) (With Bonus Content)
Moana [Blu-ray]
Moana Crafts
Bring Moana to life for your family  by making one of these super fun crafts.
Print this easily here and follow along.
*Movie provided to facilitated this article