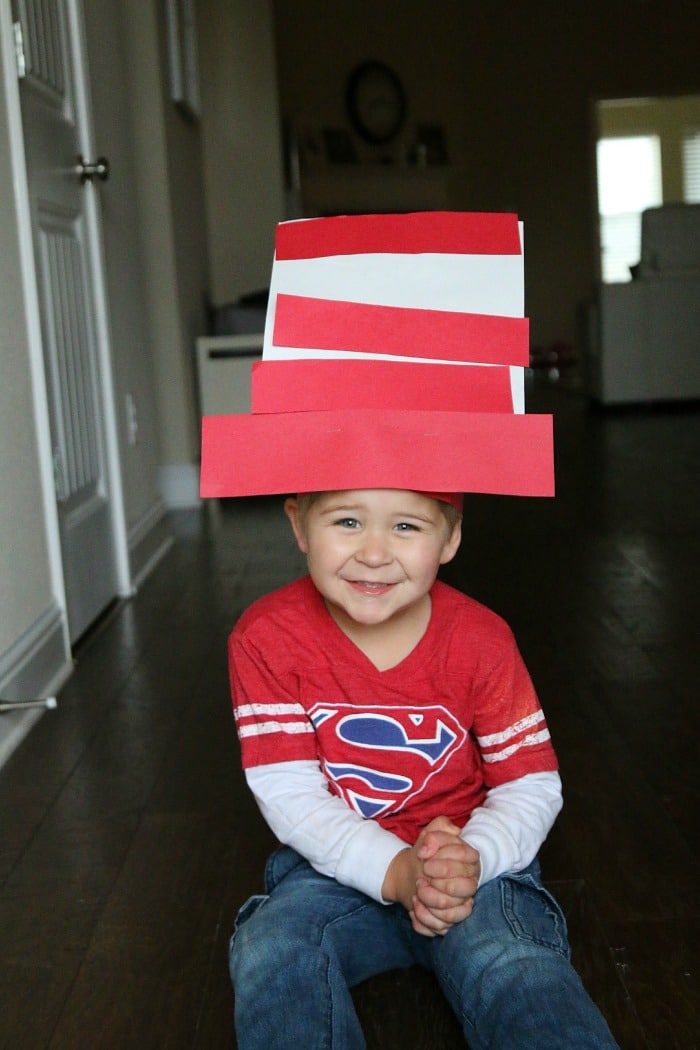 Cat in the Hat inspired Hat Craft
White/Red Construction paper
Stapler
paper straw
tape
glue
So we were just talking about the famed Dr. Suess birthday this week when I shared the Thing 1 Thing 2 Hand Print Art . If you are still in Dr. Suess book mode, here is a cute craft that originally came home from Phoenyxs church preschool and we reconstructed at home for you.
This is so easy- get out a piece of white construction paper. You could use printer paper if that is all you have but your hat will be shorter. Construction paper tends to be longer. Cut out red stripes and have your little one glue the red stripes on the paper first. Its great practice gluing too! Its ok if its crooked, its kinda cute that way.
Once your stripes are there, lay a red stripe across the bottom and loop two strips around back for the head piece and staple in place.
Turn your hat over and tape in place a paper straw (finally found a use for those things other than being cute) which helps your hat stand up.
A cheesy smile….