Sponsored post written by me on behalf of Tyson Foods, Inc. The opinions and text are all mine.
I have to admit that having a one stop solution for family dinner is pretty much my saving grace somewhere around 4:30pm. I don't always take the easy way out when it comes to dinner, but when I do, its the crock pot. Ahh…the crock pot. Making moms and grandmoms look like they worked all day for generations.  And as easy as the crockpot already is, after
 And as easy as the crockpot already is, after all, it's just dump in a few things you love and walk away, it's about to get even easier.
Introducing Tyson® Meal Kits:
Tyson® Meal Kits are not a frozen solution, but rather a fresh alternative that makes getting dinner going in mere seconds, freeing up your day to do much more important things. Tyson® Meal Kits comes with all the necessary ingredients packaged in one convenient grab and go so you the hardest part of dinner is checking out at the store.
My experience with Tyson® Meal Kits today was a simple one. I found the pot roast kit easily in the fresh meat section. Sealed individually, the pot roast was in a bag, the fresh veggies were in a bag, and the seasoning was in its own packet. All I had to do was add the roast to my pot, dump in veggies, mix the seasoning with a cup of water and then set the slow cooker to the time noted.
8 hours later I didn't have to worry about the stress of dinner and we all enjoyed a hot meal (for once) without debating fast food or frozen.
What we thought about the Tyson® Slow Cooker Meal: 
I thought it was easy to grab at the store and basically a non-existent prep time. The meat was great quality and the carrots, onion and new potatoes were fresh and colorful. My husband said he really enjoyed the meal and the seasoning reminded him of an old fashioned meal.  My kids don't touch red meat because they are picky beyond belief and not normal children.
All in all, I would purchase this again!
Where can you buy  Tyson® Meal Kits?
You can pick them up at your local Publix, in the "ready to cook" area an in-store offer:  from 04/07/2016 to 04/13/2016 Tyson® Meal Kits will be just $10.99 at Publix!!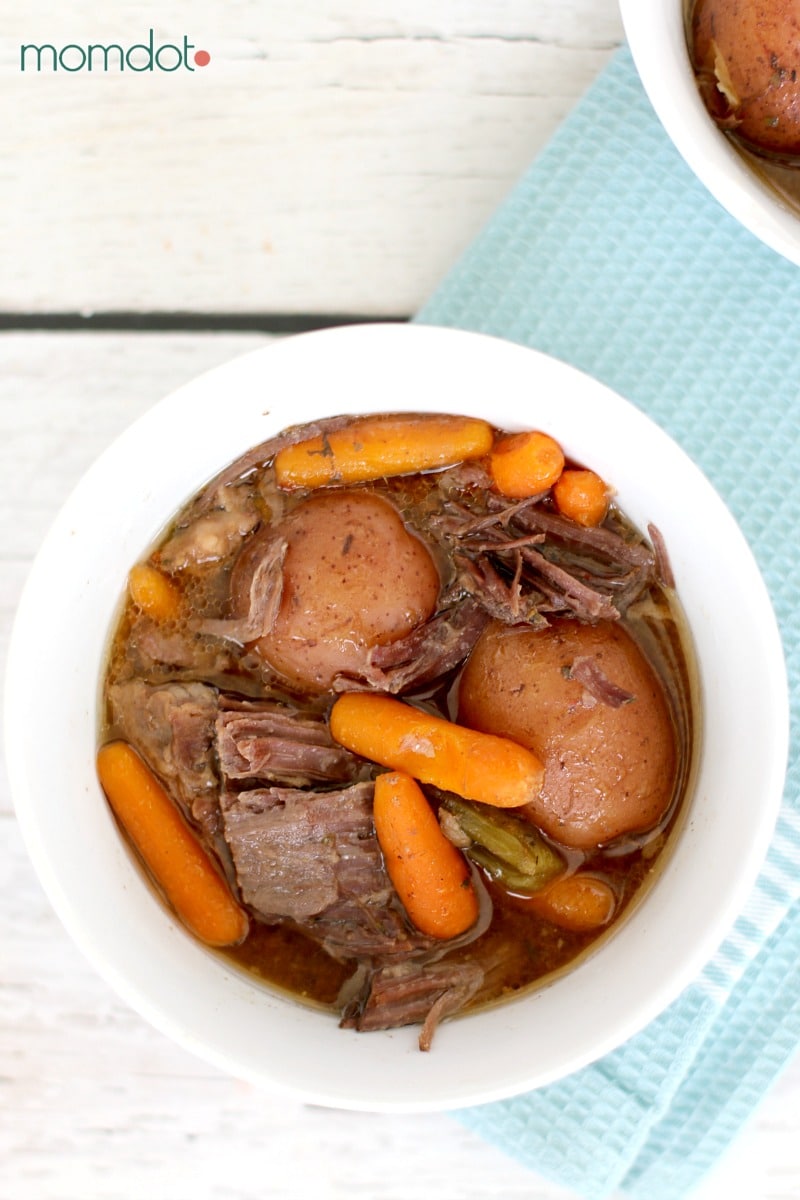 What other meals can you expect?
Tyson® Skillet Meal Kits Available
Creamy Chicken Fettuccini Alfredo
3 Cheese Chicken Carbonara
Beef & Cheddar Melt
Beef Marinara Penne
Tyson® Slow Cooker Meals available
Which one do you believe your family would love??
This is a sponsored conversation written by me on behalf of Tyson® . The opinions and text are all mine.