With Charlotte home for the summer, she has been doing her best to pile me with crafting ideas. So the other day when she was wandering around the house looking for something to do, I challenged her to come up with a Fourth of July craft with these pipe cleaners I had. I originally asked her to figure out how to make them look like they were exploding out of paper. I figured if anyone could come up with a way, she could. After several failed attempts that looked more like creepy spider legs, and far further than I had gotten, she came to me with this solution. She had created "exploding fireworks" but instead of having them come out of paper, she simply fashioned into a ring. She admitted the ring wasn't actually comfortable but for the sake of a fun craft, I was proud of her for figuring it out!
You can make Charlottes Firework ring and alter it for a fun pencil topper, a cupcake topper, or create just as she did, as a ring.
Exploding Firework Ring
Charlottes Instructions:
Need 6 half pieces of pipe cleaner.
Wrap the first pipe cleaner 3-4 times around your index finger. Second pipe cleaner on your second finger and third on your middle finger. Twist the ends together. Remove carefully as not to disturb your coils. Do this a second time with your other 3 pipe cleaners. Again remove carefully. Twist both ends together so the 6 coils are assembled as one and curl your bottom stem around a finger. Seperate so it looks cute.
These are her hands and demo!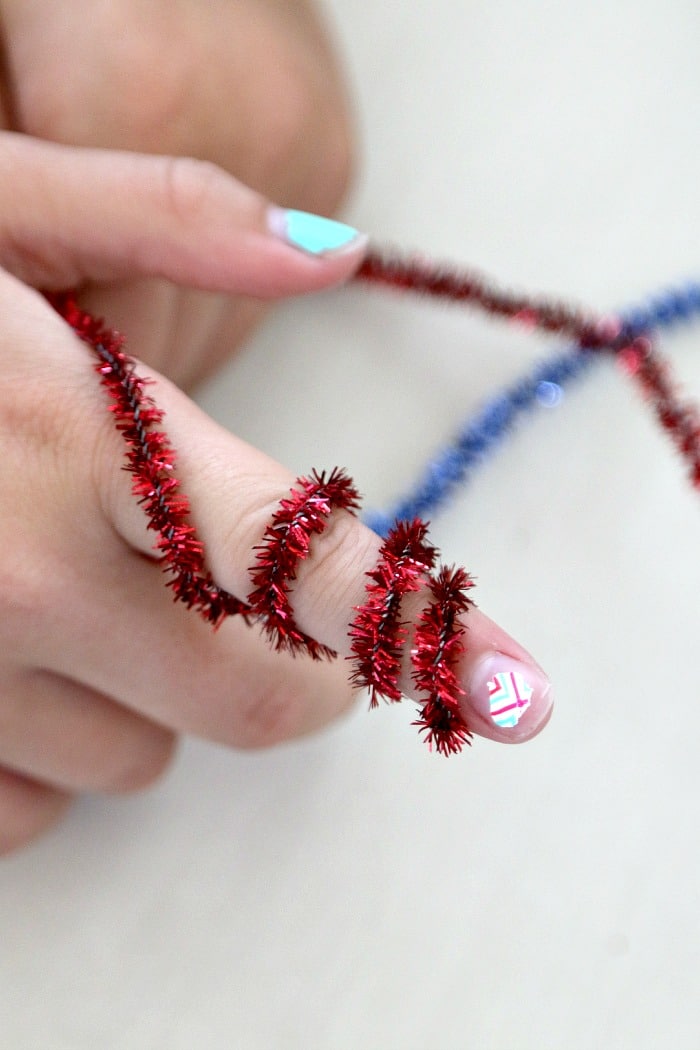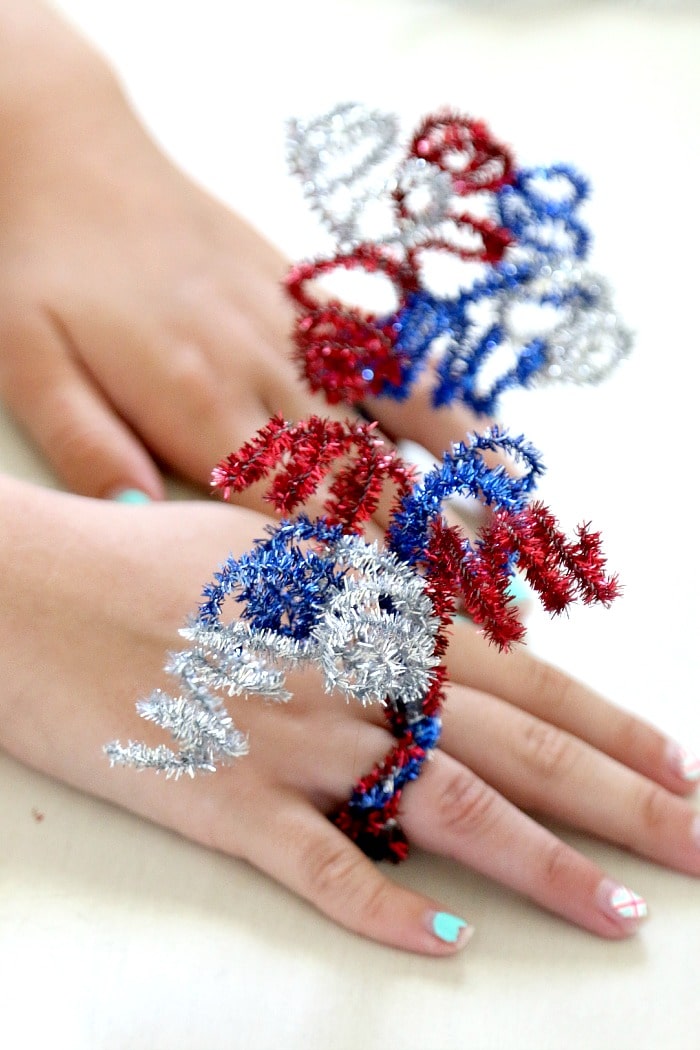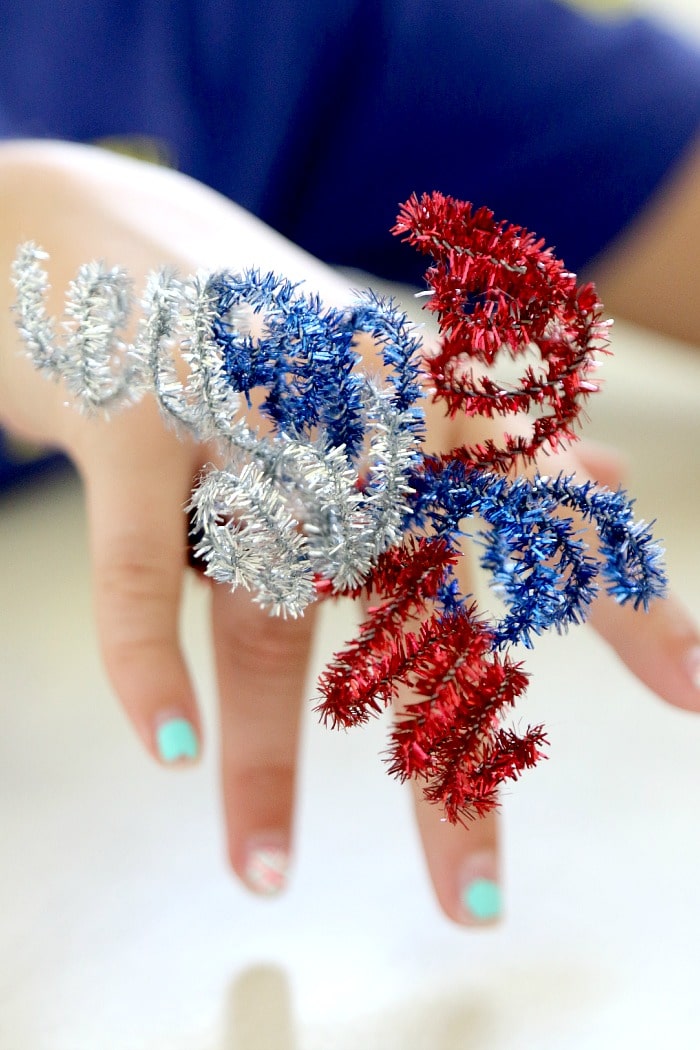 Thanks Charlotte for a fun craft!
~Trisha