Free Flag Printable
I created this Free Flag Printable today (download by hitting that link) that you can do a ton of fun crafts with! Perfect for the upcoming July 4th crafting season, you can color, paint, use bingo dobbers, glitter, confetti and more to make your very own unique flag!
Pom Pom American Flag for Kids
Need
Elmers Glue
Free Flag Printable
Pom Poms in Red, White, Blue
Today Charlotte decided to make her flag with Pom Poms in red, white and blue. We picked our soft pom poms up at Hobby Lobby for just over $1 a bag and using Elmers glue, created an adorable flag. What is fun about Pom Poms is they require some dexterity and a pinching technique. They are also soft for kids that enjoy the texture side of crafting.
There is no wrong or right way to create your Fourth of July Flag, so print today and have fun!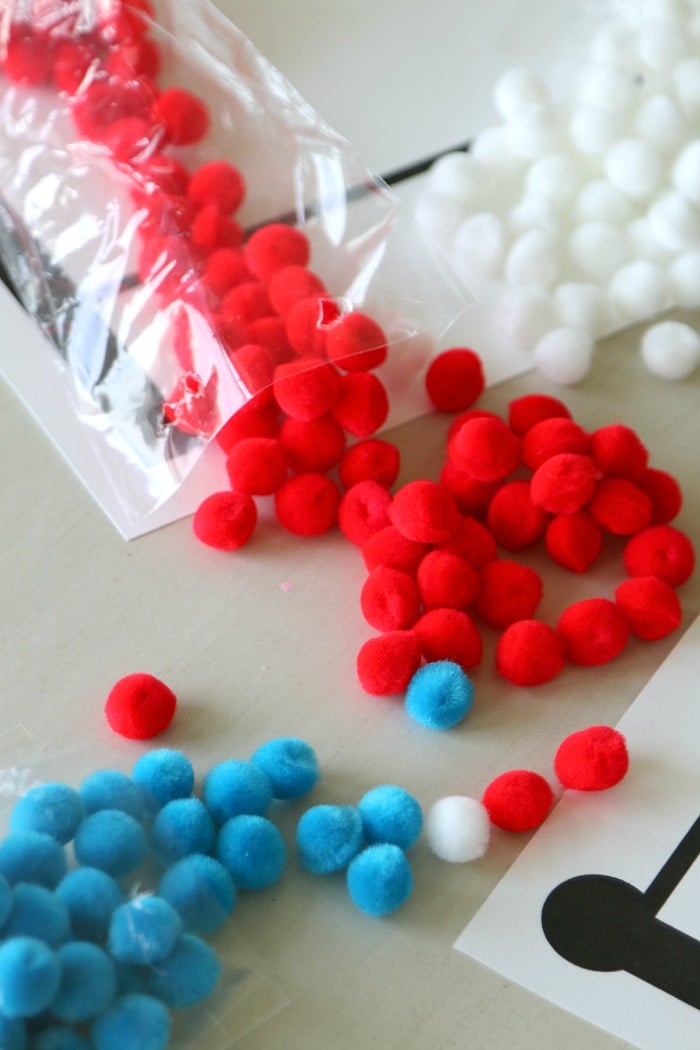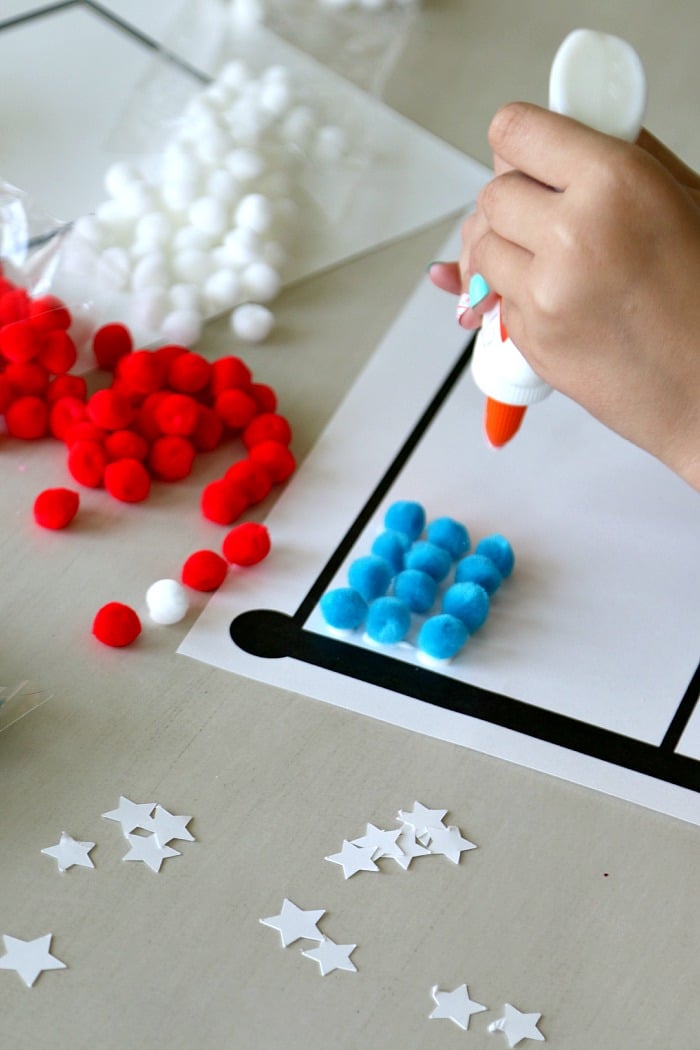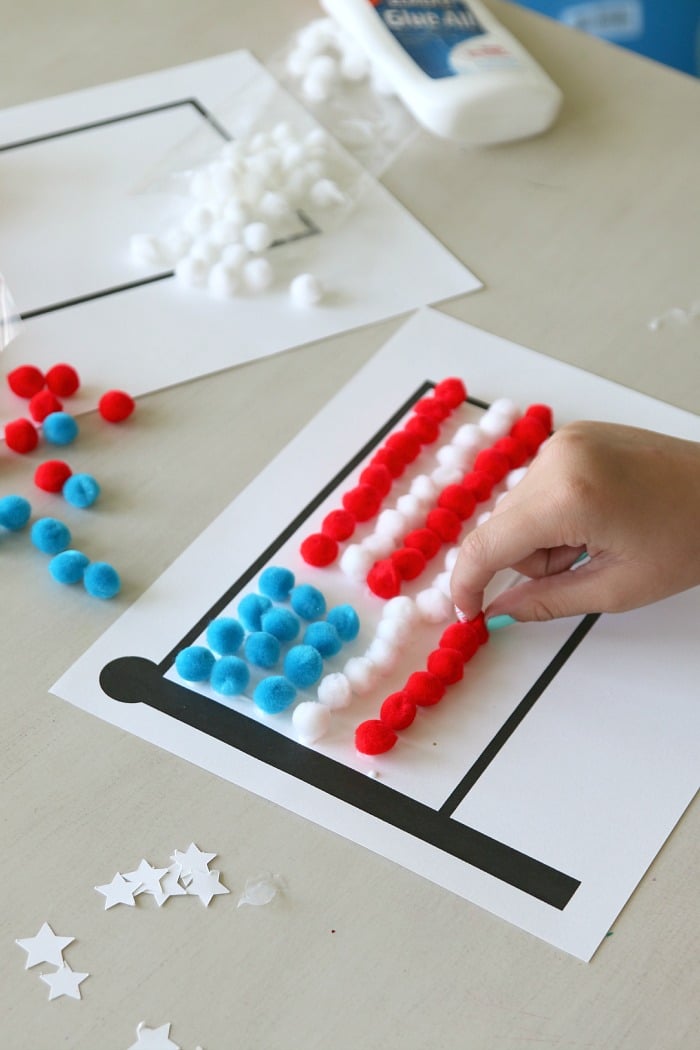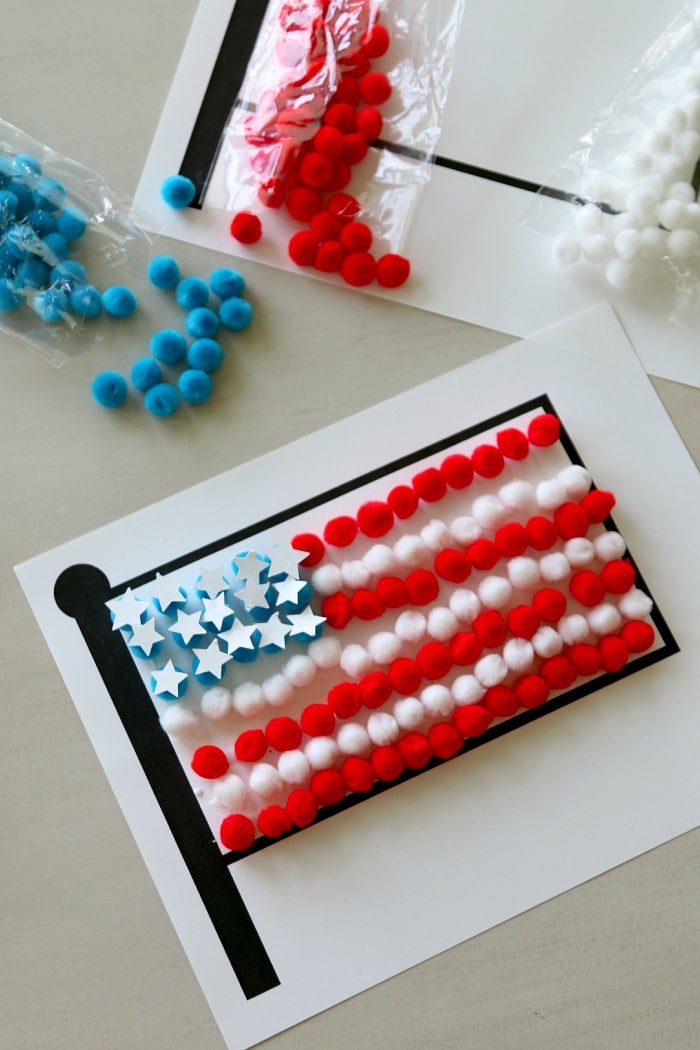 Click below to start your Free Flag download: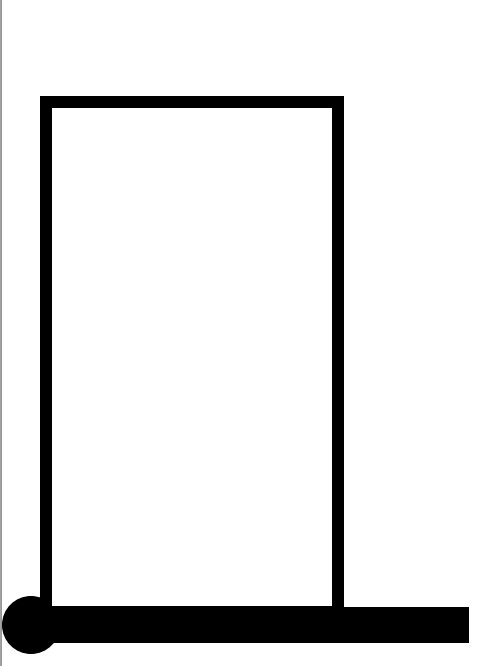 Want to pin this for later? Hit here to pin!