It's so easy to take our blessings for granted! Every year I try to come up with something to help us remember our blessings and be thankful for what we have. I invite you to share this activity with us by using our FREE "I Am Thankful For…" printable!
Here's the simple and quick I AM THANKFUL FOR FREE PRINTABLE file that you can download and have your kids fill out (and you too!) that help with reminding yourself of your blessings.
We love to gather around with our extended family at Thanksgiving and share what we wrote. They inspire us to be grateful for things we haven't even thought about. What precious memories!
I Am Thankful for FREE Printable for Thanksgiving
Of course, there are only so many lines to go around and I know you are thankful or grateful for much more, but it's lovely to write down what you can appreciate and reflect on it.  Here is mine!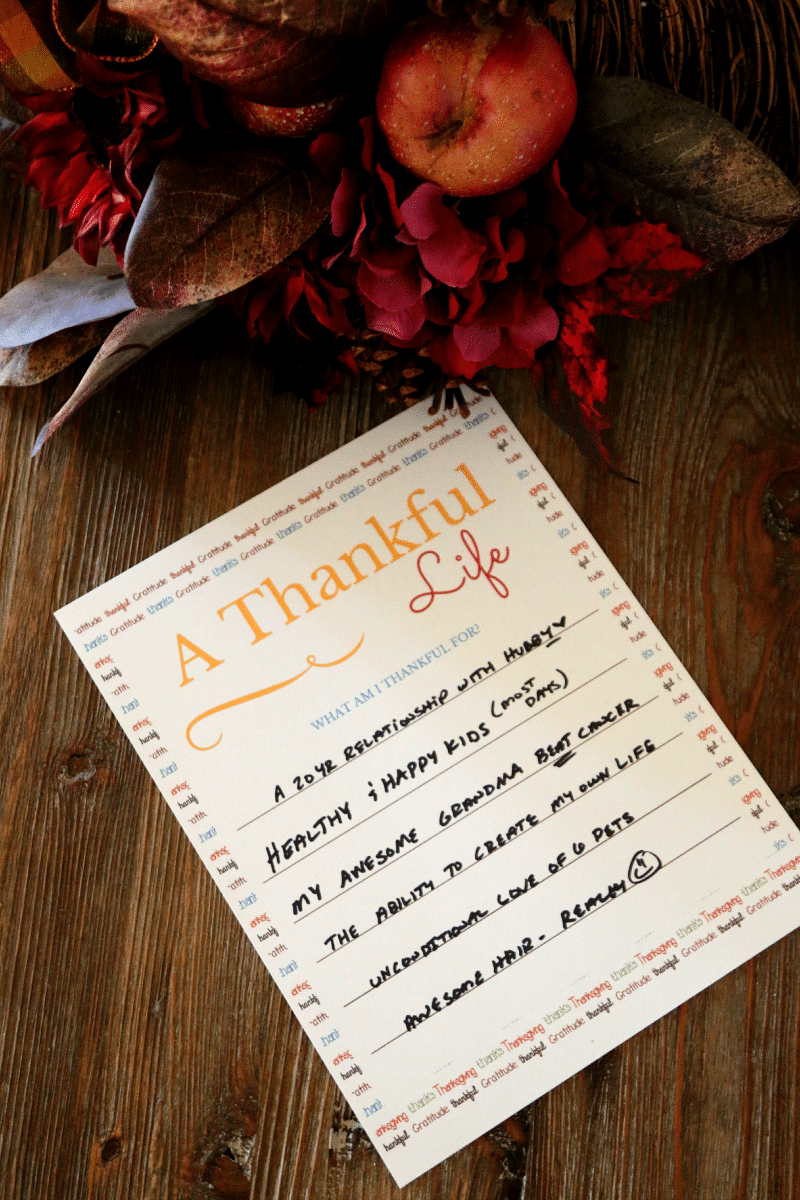 Now you can create your own with my FREE THANKFUL PRINTABLE below! Just hit the image or the text link and print. I recommend putting it on a piece of card stock so you can write with big bold ink without going out the back. Plus, you can save these and reflect on them as the years go by.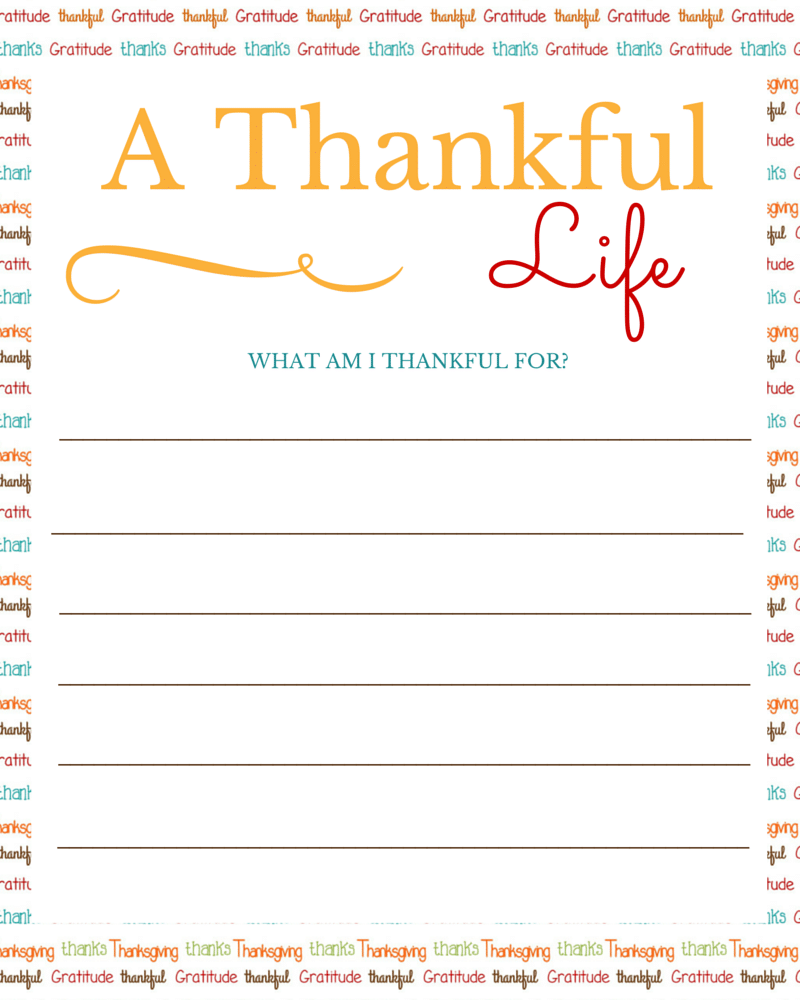 Remember the best way to enjoy a printable is to make sure you print "fit to page," "best quality," and on great paper!
Do not forget to print your PDF file before you go!
Happy Fall, Y'all!