It's over.
My first holiday in our new home and boy, it was a doozy! We have this really large kitchen, perfect for entertaining, so it was a lot of fun having 13 of our family members show up to enjoy good food and football this year. And also as usual, the women totally overcooked. Chris and I made a 24 pound turkey, two kinds of fresh cranberry sauce, 4 homemade dips, a fruit tray, and candied yams – my mother in law brought her family famous potato salad, a homemade apple pie, chips, dips and drinks, my brother brought enough rolls to feed the street, and my parents brought homemade mac n cheese, a 10 layer fruit salad, and corn casserole and my grandmother brought homemade mints, homemade cookies and pumpkin pie.
We had so much food its been two days since I have not even tried everything that was brought!
And while we are very thankful to have a beautiful home to host in, family that is willing to drive here, and amazing food for our bellies, we are also thankful for much, much more. Its easy to take things for granted- health, making ends meet, even the extras like the ability to go the movies or put gas in the car, but the reality is there are millions of people in the world without our blessings.
I wanted to share with you a simple and quick I AM THANKFUL FOR FREE PRINTABLE file that you can download and have your kids fill out (and you too!) that help with reminding yourself of your blessings.
I am Thankful For Printable.
Of course there are only so many lines to go around and I know you are thankful or grateful for much more, but its very nice writing down what you can appreciate and reflecting on it.  Here is mine!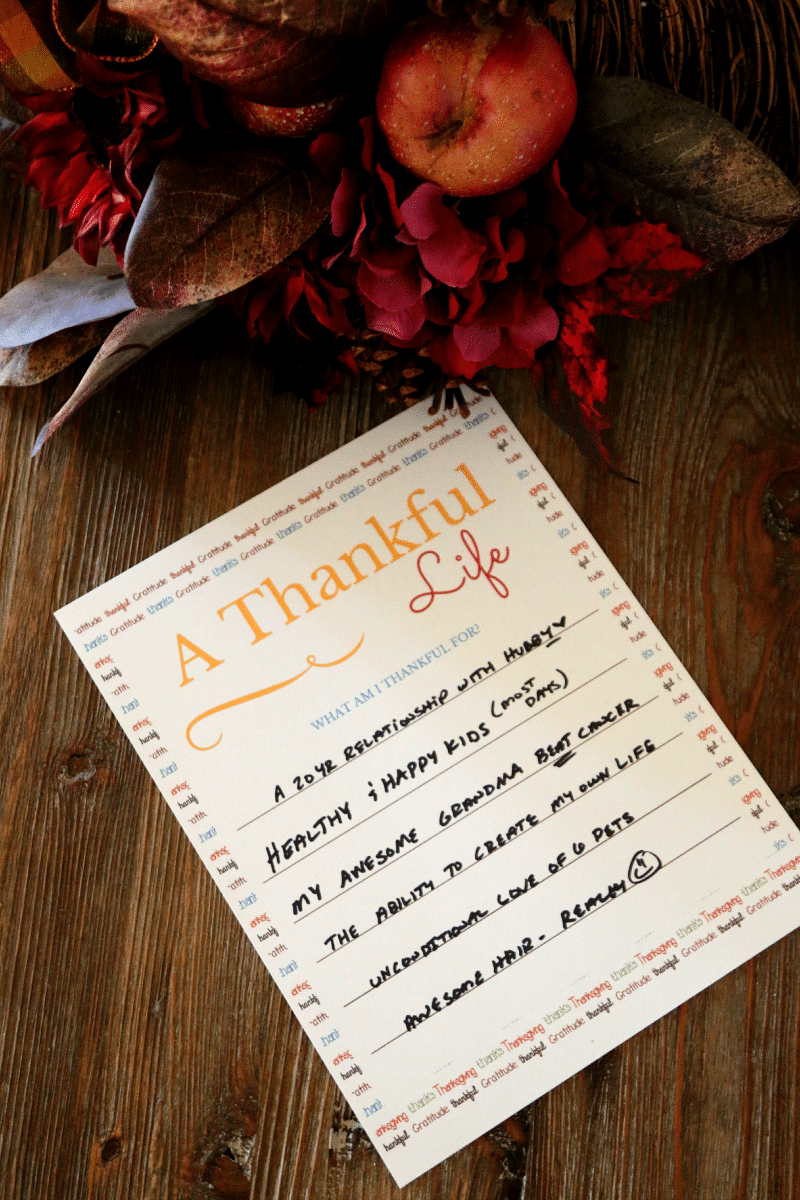 Now you can create your own with my FREE THANKFUL PRINTABLE below! Just hit the image or the text link and print. I recommend putting it on a piece of card stock so you can write with big bold ink without going out the back. Plus, personally, I like the way it feels!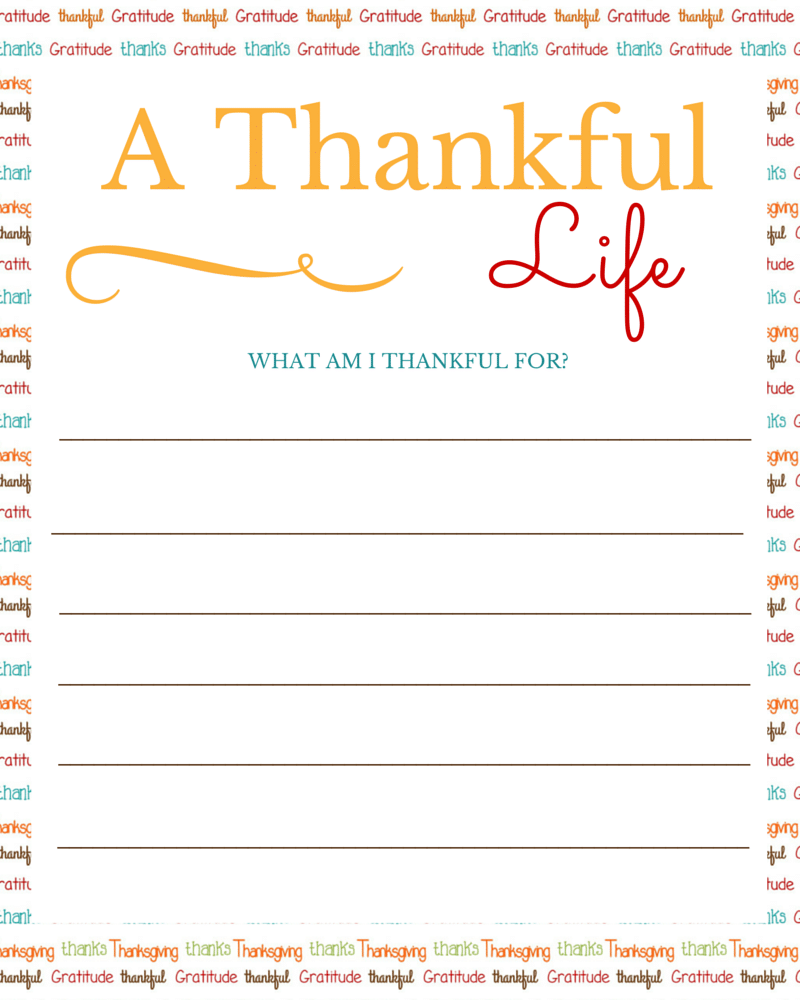 Remember the best way to enjoy a printable is to make sure you print "fit to page", "best quality" and on great paper!
Do not forget to print your PDF file before you go!
Happy Fall, Y'all!
Trisha