I would consider myself relatively creative but in my head is not always what is in the execution. I sat all day one morning and surfed pinterest and facebook till I threw my hands in the air and said I will NEVER and I mean NEVER be able to make some of those amazing birthday parties some moms pull together.
And with this handsome amazing little guy turning 2 Friday, it kinda bummed me out.
Then I saw one of my friends share this very cool icing tutorial and I thought…OK, I can TOTALLY trace things. I learned this when I was like 4 years old.
Except here is the thing.
I cannot.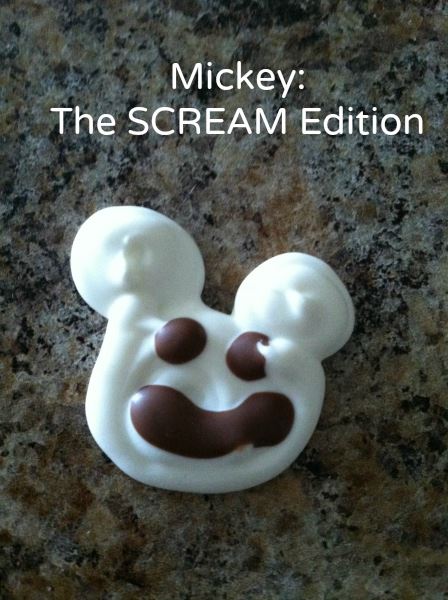 Sooooooooooo, after that debacle, I decided to combine the icing idea with candy chocolate, use some squeeze bottles to make circles that run into each other (which happens quite perfectly), and voila…I created an idiot proof Mickey Mouse Silhouette for his cupcakes.
And in MomDot Blog Tradition, here is your recipe inspiration by photos should you want to do the same thing.
How to Make Mickey Mouse Custom Chocolate Silhouettes for Cupcake Toppers
Check out this super simple Mickey Mouse Cupcake tutorial to make people like you and I, that are probably not as skilled as a professional, LOOK professional!
CUTE, right?
Once you get the hang of it, you can deviate from the outline there and just go free hand. I made all sorts of sizes and shapes. Just use parchment paper to work with your chocolate and they peel off with no breakage after about 15 min in the fridge.
I even made little Ps name for a custom cupcake.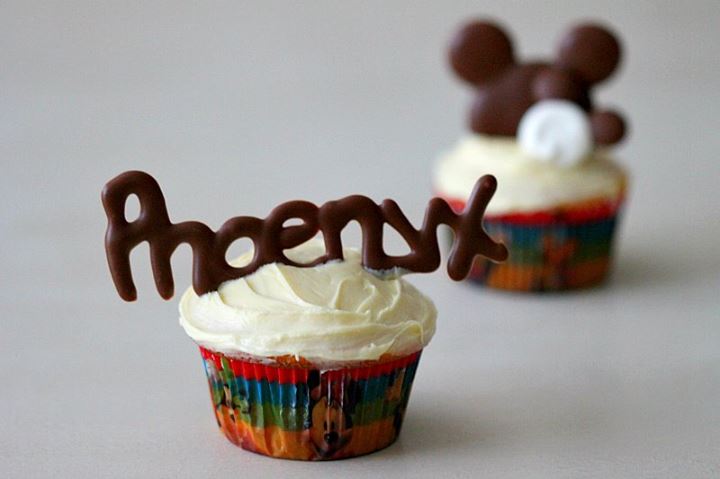 In the end P's party was great in my book.
And even if he will have no memory of this day, I really am proud of the little bit of "custom" I brought into it.
~trisha