Learn how to make playdough with this easy non-toxic recipe that will have you creating your own unique colors, textures, and smells over and over again. Enjoy an ombre glitter version like we did or get creative. These instructions are so easy!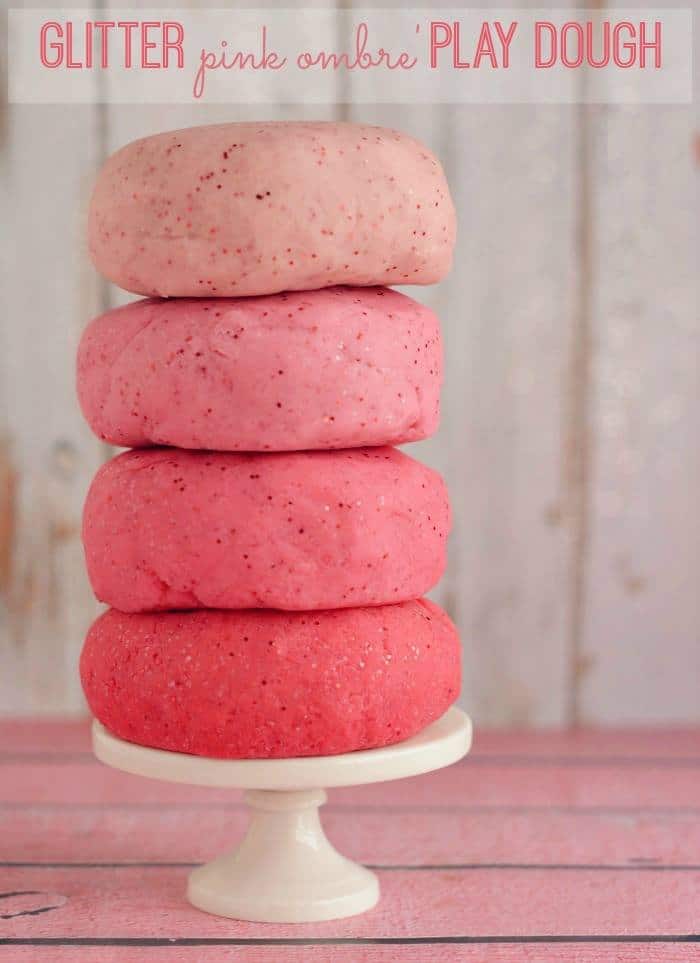 Over the years I have had to have purchased at least 900 play dough containers. Honestly. I am not a mom that has a fear of play dough, I don't force it to go outside or only in the kitchen, I'm like..let's play! It's cool! Create!
But what I can say is that my littles leave the freaking LIDS off those things so much that purchasing any more moon dough or playdough or any type of dough that will be in danger of drying out is a complete and utter waste of funds and time.
So learning to make your own is a sign of a parent that takes the DIY by the hands and says ENOUGH! If you are going to ruin it, I'll make it in BATCHES~!
And so we do.
Incidentally, we also have learned how to make kinetic sand, so that's a fun one to do too.
The great thing about learning to make your own playdough is that chances are most of your ingredients will be on hand. After you have the main recipe down, you can choose to add essential oils, paints (not for eating!), kitchen oils like orange and lemon, food dust, and even glitter (as seen below).
How to make Playdough Recipe
bowls
a can of large glitter
some pink gel food dye
bottle of strawberry candy flavoring oil
In each bowl add 1 cup all purpose flour
 1/4 cup salt
1/2 tablespoon vegetable oil
1 teaspoon cream of tartar
1/8 teaspoon strawberry oil
1 cup of water
How do you Make Playdough
To make non-toxic play dough, first add your flour, salt, cream of tartar, oil and water.
Stir each bowl until the ingredients are well mixed.
Put a few drops of food coloring in the first bowl and double for the second, triple for the third and quadruple for the last if you want an ombre play dough coloring set.
Using different bowls will allow each dough to be a few shades separate from each other.
Heat your pot over medium-low heat on the stove and add your lightest color play dough first. Slowly sprinkle in a tablespoon or two of glitter.
Use a spatula to stir the mixture until it starts to thicken and dry up.
The dough should start to form a ball away from the walls of the sauce pan.
Then you can remove it from the heat and knead until smooth.
Repeat for all four homemade playdough colors.
Break out the cookie cutters and let your kids (and you!) start creating.
Did you love this glitter playdough recipe?
Plus do not forget to see all my favorite family Valentine's day crafts before you go!
Click to visit Edible Marshmallow Playdough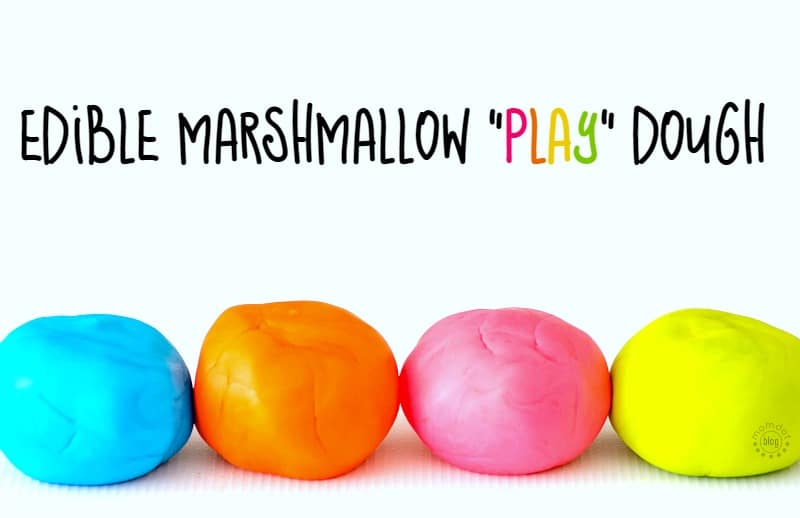 Love to craft?
Try a one of our many mason jar ideas: