There are two things I know in the morning:
1) If you wake me up before 7am I am going to be cranky all day.
and
2) If anyone asks me anything before I have had a coffee, I will answer with a look.
Coffee is the breath of life and over the summer with two kids balancing on my two frayed nerves, it's even more important that I get a start on the right foot.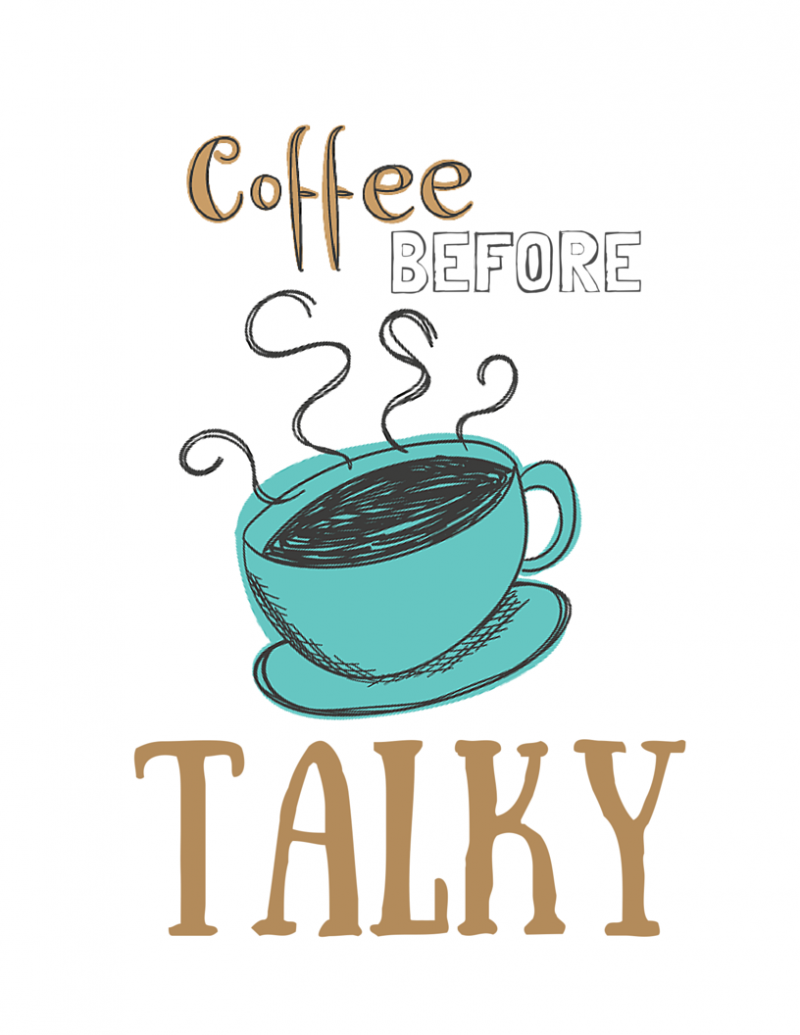 (this post is being sponsored by Caribou Coffee, Opinions are MomDots)
Plus, to be honest, I seriously love coffee.
If you are like me, and let's face it you probably are, you likely need coffee to start your mornings or fuel your long hot summer days. Which is why I wanted to share a totally simple iced coffee pick me up that will get you jumping out of bed or through your afternoon. Starting with a Caribou Coffee drinks, which have already perfectly balanced your cream, sugar, and coffee, you cannot go wrong with turning your kitchen into a custom coffee shop.
What you need to create an Iced Turtle Coffee:
Caribou Coffee, iced coffees, are made with authentic, handcrafted Caribou Coffee in any of these 3 flavors: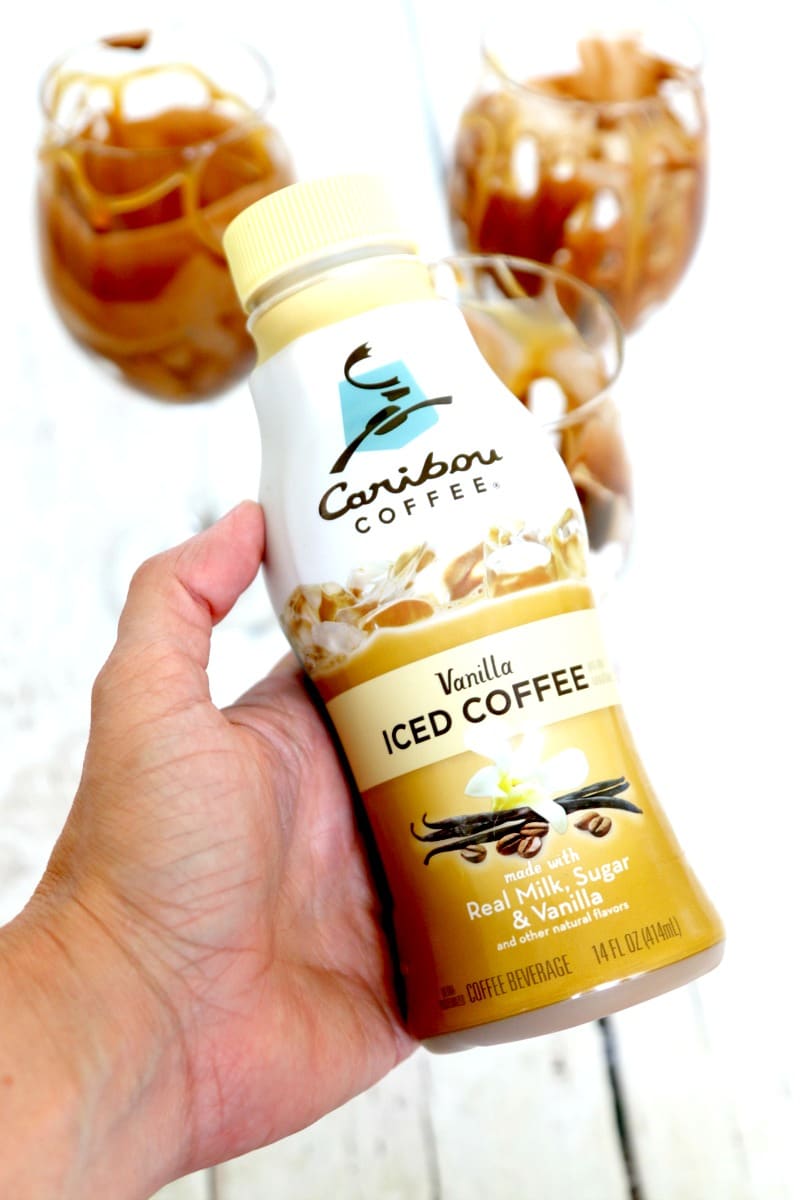 All are made with real coffee, sugar, and cream and are DELICIOUS. Use one of these as your base for your Iced Turtle Coffee Drink:
Chocolate Mocha Iced Coffee: Do you take your coffee tall, dark and delicious? Caribou's ready-to-drink Chocolate Mocha Iced Coffee has just the balance of coffee kick and mocha flavor you've been looking for. Plus, with REAL chocolate in every bottle, your taste buds might decide it's time to settle down.
Sea Salt Caramel Iced Coffee: Are you a little salty without your coffee? Embrace it with Caribou's ready-to-drink Sea Salt Caramel Iced Coffee! It's a little sweet AND a little salty. Plus, it's made with REAL caramel for a sweet flavor sensation that just might turn that salty frown upside-down.
Vanilla Iced Coffee: Vanilla has been walked on for decades, called "plain," "ordinary" and "uneventful." No longer. Caribou's ready-to-drink Vanilla Iced Coffee is mounting a taste bud revolution, highlighting the unique and complex flavors vanilla has to offer. Viva la vanilla!
Now you need the extras to jazz it up: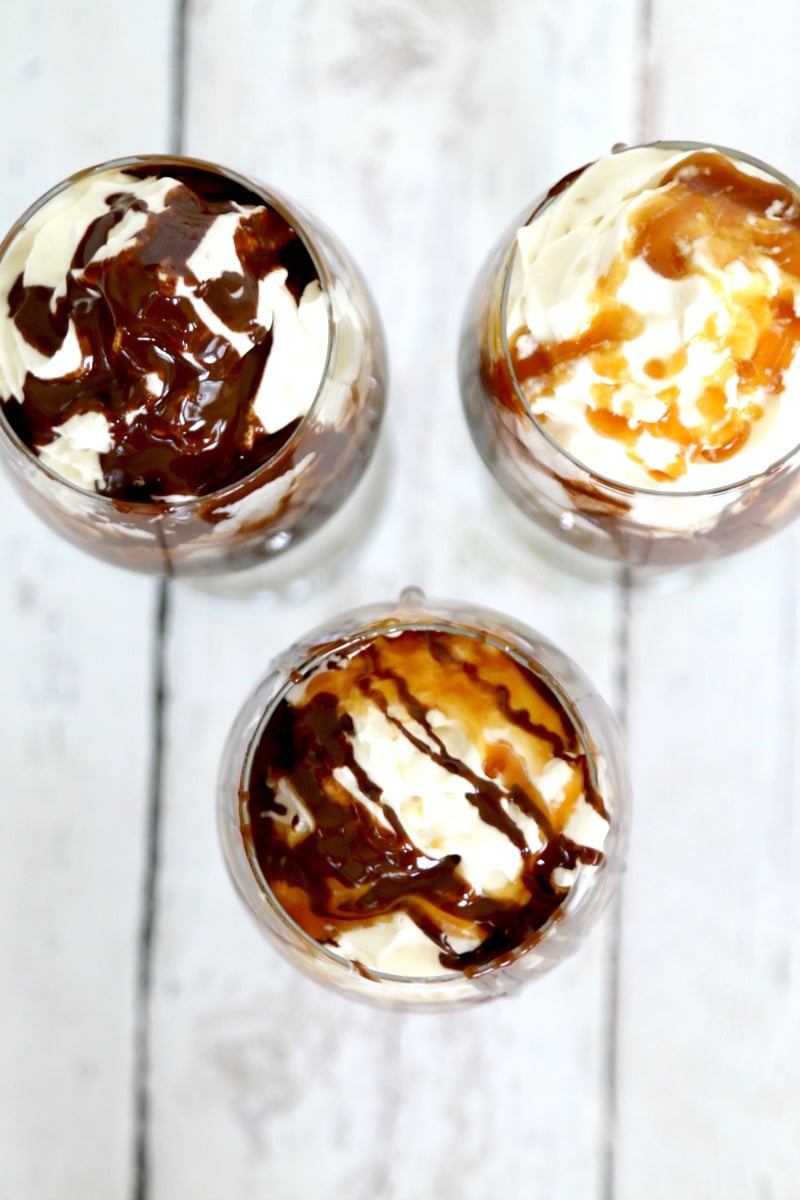 Caramel Drizzle
Chocolate Drizzle
Whipped Cream (only the real kind!)
Chopped Nuts (optional)
First, drizzle your chocolate and caramel on the inside of your glass. I used wine glass because I love the way it looks. Twist your glass as you pour the chocolate and drizzle on the inside so you have the right amount of coverage.
Second, pour about 3/4ths of the glass full of your Caribou Coffee.
Third, add a topping of whipped cream. The kind that comes in a spray can is the easiest to add to a glass.
Lastly, drizzle extra caramel and chocolate on top, top with nuts and cherry if you like.
INDULGE!
And you don't even need to be starting your day to get away with coffee. I love when the kids are at camp and I get a moment to grab a good book, pour a good drink, and sit down uninterrupted for a moment!
Btw, need some book suggestions for those moments? Here is what is on my shelf right now:
Find out where you can pick up Caribou Coffee locally here!