2 year olds and open flame don't really mix, but I have had the ingredients (fixins…should I be super Southern and say fixins here?) on the counter for at least 3 weeks and the kids are anxious. Not to mention that somehow my big box of Hershey bars have dwindled down to like…2. I guess those are good with or within marshmallows attached, kwim?
So this morning I woke up and told myself I need an alternative to S'mores up in our house….and so I created a fun little S'mores bar, complete with ZERO flame, but just as much taste and fun. Plus we made tons of extras so I put those in the fridge for breakfast.
Or whatever.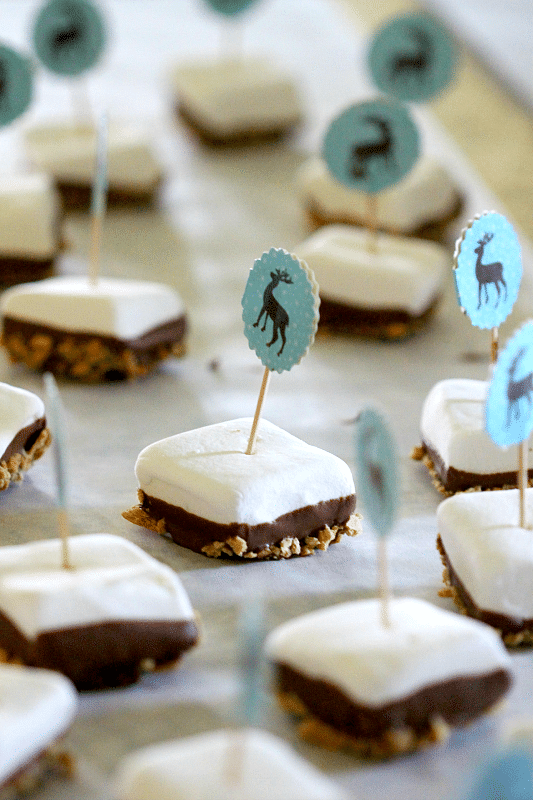 No Flame S'mores Recipe
marshmallows
melting chocolate
graham crackers
To set up I covered my counter with parchment paper. If you have never used parchment paper, its one of those things that should be in the house of every person always. Its…its amazing. You can use it in the oven or on the counter but one thing that its great for is drying chocolate. No stick, no mess, just perfection.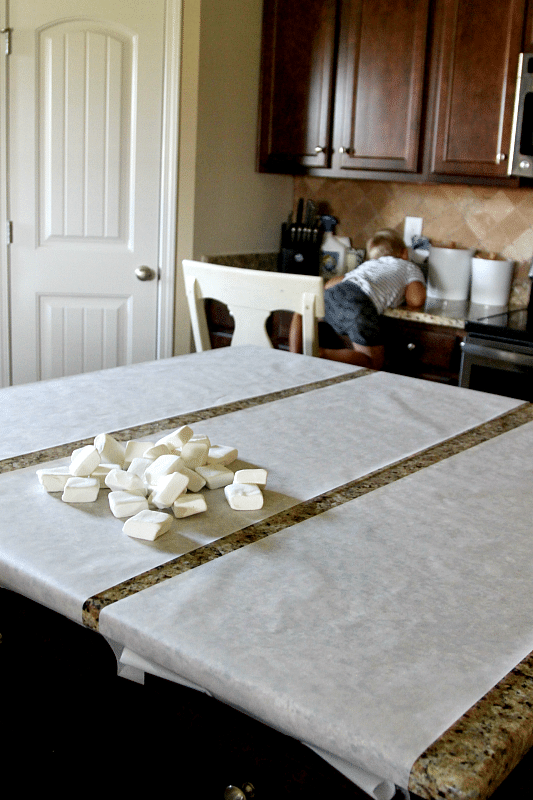 Now grab yourself a couple willing kids.
This is Charlotte (9) and Phoenyx (2). They like to eat chocolate things.
They were ready before I was.
Now let your kids smash up those graham crackers!
I let them break them up by hand and then passed over the mallet for some fine crunching.
Now it's time for an adult to melt some chocolate in the microwave. I buy the big bags of melting chocolate from the craft store baking aisle (the wafers) and you can see a sample of the bag in my How to Make chocolate Mickey Mouse Ears here.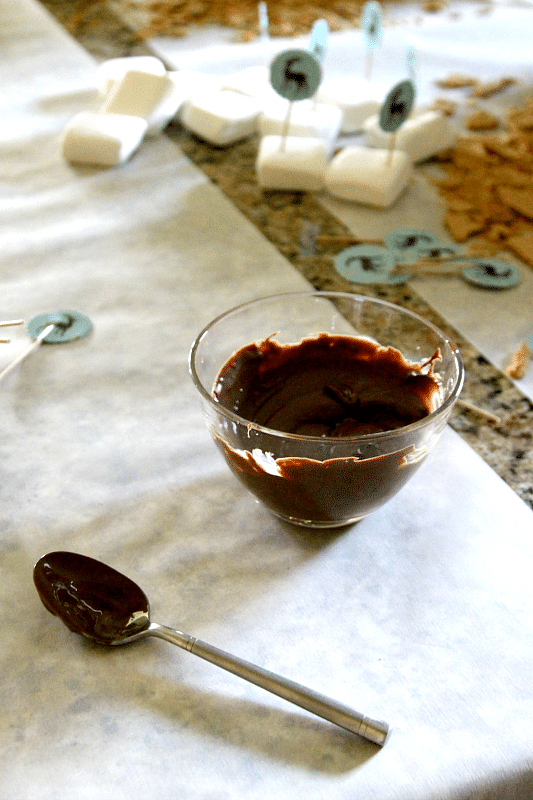 I let the kids put sticks into the marshmallows for easy pick up.
Yes, mine are sorta Christmasy-Reindeery. Just go with it. 
Ready for the fun part?
Dip in the chocolate, then in your crunched up graham cracker and lay on parchment. Once you are all done, put in fridge for a few minutes to harden quickly.
YUM to the YUM!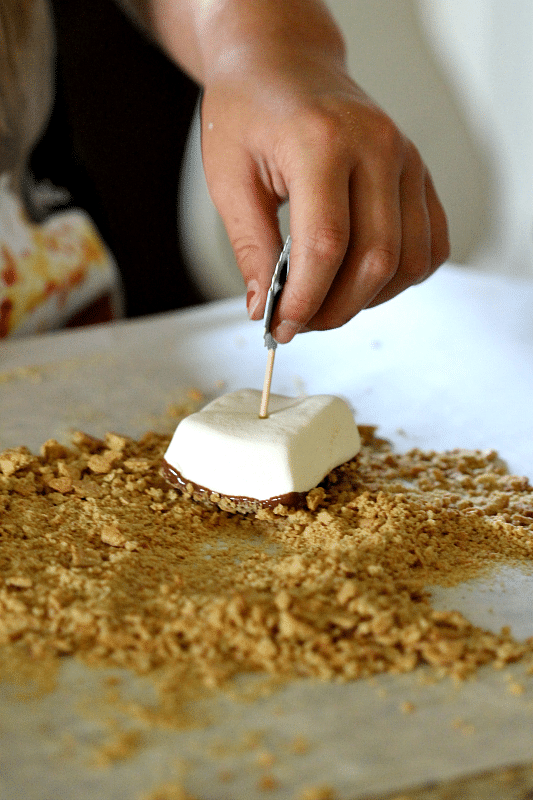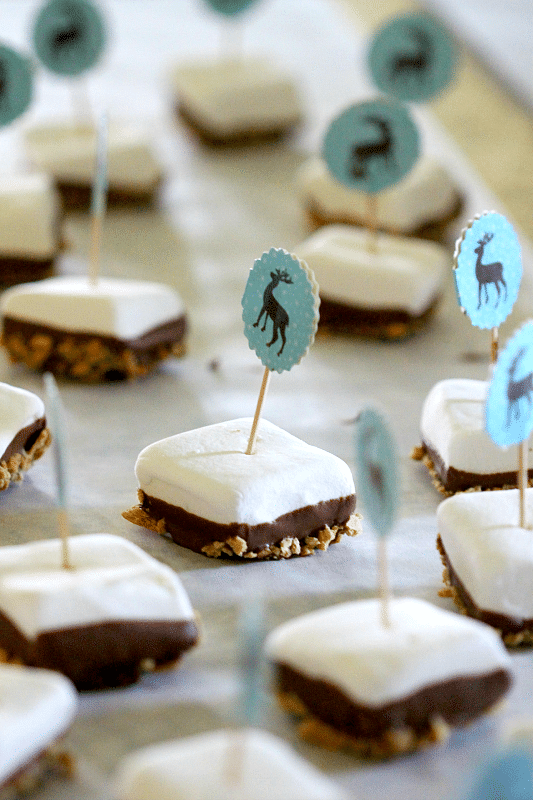 These were the easiest and most fun we have had making S'mores to date! You could get really creative with your S'mores Bar and add colored sugars, sprinkles, ritz crackers..the possibilities are only limited by your taste buds.
Enjoy!