This post is sponsored by Tyson Foods, Inc., but opinions expressed are my own!  I only work with and share brands I know and love.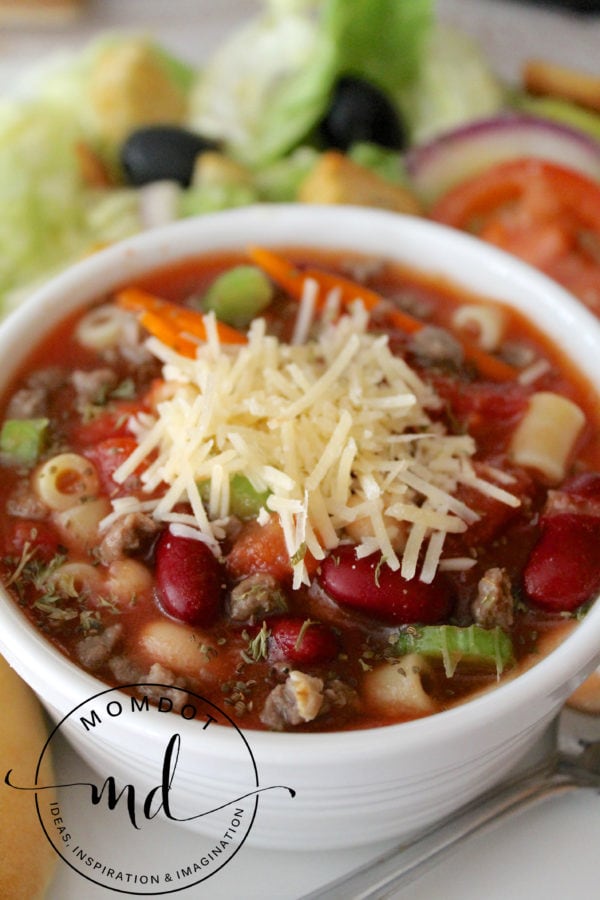 My husband and I both grew up in the same area. Our parents are there, our siblings are there, our grandparents, aunts, uncles, cousins… I could go on but you get the idea.
Sadly we don't live in close proximity to any of them anymore. Instead, when it's time for family gatherings we make an up-to 10-hour trip to get "home".
Consequently, when we schedule a trip we really schedule our trip. We try to take an entire week off of school, work, and other responsibilities so that we can stay for quite a while with our families and make that long trip worth it.
Right now I've been anxiously planning our next trip. The holidays are always a time that we love being with our family and friends. We make the trek and spend the time gathering, laughing, playing, sharing, reminiscing and of course, eating.
For us, we don't gather for a special meal just for Thanksgiving or Christmas. If we're going to be around for seven days we're going to be feasting that whole week!
Of course, with those certain meals taking up lots and lots of energy and time we want our other meals to be big (to feed a large and growing family), delicious, and most importantly – easy!
That's why today I'm sharing an awesome meal hack that will give you what it gives us, an amazingly quick meal that tastes like you spent hours preparing it. A meal that gives you the ability to enjoy your time together eating, talking, relaxing, and making memories.
Pasta e Fagioli made with Jimmy Dean® Refrigerated Roll Sausage is simply amazing. It's easy to throw everything together in the "instant pot" and in mere minutes you've got lunch or dinner! It's so easy in fact that you can add dessert right along with it. I'm not going to lie, when it comes to the holidays I cannot get enough pie. So adding a Sara Lee® Pumpkin Pie to the meal seems just right! This pie is made with quality ingredients and is frozen fresh. I love that it makes my life so much easier since it's a really convenient way to get my dessert in! 
I can't wait for you to try this recipe for yourselves as you start gathering with your family and friends this holiday season. There are so many days in between the "big" days that you'll be wanting to create something special to share with those you love. Here's how:
Instructions: 
First of all, you've got to get your ingredients. And can I just say it's so simple to run to your local Albertson's to pick up the Jimmy Dean Refrigerated Roll Sausage as well as the Sara Lee Pumpkin Pie! Strolling down the aisle you can quickly grab the sausage from the refrigerated section. A couple more steps and you can find yourself in the freezer section reaching for that pumpkin pie. Be sure to look for the yellow coupon tag which will get you a great deal on both! You can check these out and more right here: https://shop.albertsons.com/welcome.html
Grab the other ingredients I'll list below and you'll be on your way to making Pasta e Fagioli in no time.
Begin by programming your "instant pot" to sauté. Brown your Jimmy Dean Refrigerate Roll Sausage and turkey sausage together.
Just a side note, I'm coming up on my 16th wedding anniversary soon and in all those years of cooking for my husband and my family, whenever a recipe has called for sausage I've only ever reached for Jimmy Dean. I love that only fresh, high-quality pork is used and there's just something amazing about their savory blend of signature seasonings. It's perfect every time I use it!
Next up, dump in all remaining ingredients. (See? So easy!) Stir everything together.
Turn your pressure valve to seal. Select the manual setting and set for 3 minutes. Yes, that's right.  3 minutes! Does it get any easier and quicker than that?
When the "instant pot" is done turn the valve to rapid release.
Helpful hint: Use a heat barrier glove or hot pad to aim the steam away from your cabinets and walls. You don't want the steam ruining your wood or paint!
Finally, remove the lid. Stir up the yummy deliciousness.
You can serve it right away.
Pasta e Fagioli with Jimmy Dean Refrigerated Roll Sausage
Your special family gathering will be made even more memorable with this simple soup hack for Pasta e Fagioli with Jimmy Dean Refrigerated Roll Sausage.
What You Need
8

ounces

Jimmy Dean Refrigerated Roll Sausage

8

ounces

turkey sausage

1

cup

matchstick carrots

1

cup

diced celery

2

15 ounce cans diced Italian tomatoes (juices included)

1

15 ounce can red kidney beans (drained and rinsed)

1

15 ounce can great northern beans (drained and rinsed)

1

8 ounce can tomato soup with one can of water

12

ounces

tomato juice

2

tablespoons

dehydrated onions

1

tablespoon

white vinegar

1 1/2

teaspoons

salt

1

teaspoon

garlic powder

1/2

teaspoon

oregano

1

teaspoon

basil

1

cup

Ditalini pasta
Instructions
Set "instant pot" to sauté and brown meat.

Dump in all remaining ingredients.

Turn pressure valve to seal.

Cook on manual for 3 minutes.

Turn valve to quick release.
And don't forget the dessert. You'll love that Sara Lee's Pumpkin Pie is made with quality ingredients and frozen fresh so the taste is a delightful grand finale to your whole meal.
How's that for an easy hack for an amazing meal that will warm your family and friends' hearts as well as stomachs? Ok, that's really corny. But it's true!