The first thing I am going to say because we are online and it can so quickly go uncivilized, that this is not a breast milk vs formula milk debate.
But I do want to discuss something.
Why does my son's infant formula have SUGAR and Corn Syrup in it?
This week randomly I realized that the Similac Sensitive has the first two ingredients like this: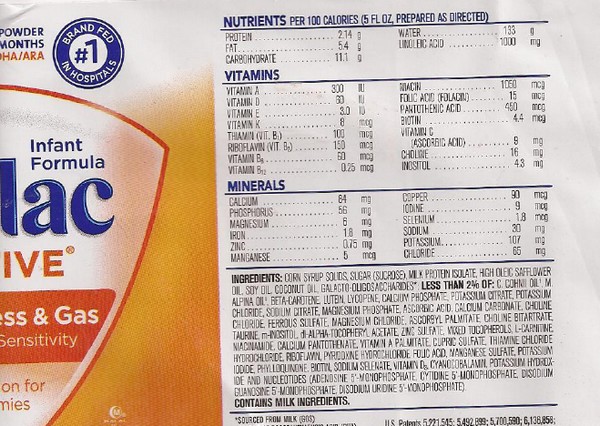 Here, let me get closer.
Uh.
I am going to not sit over here and pretend I am a world-class healthy eater. Sure, I am great with portion control and am not overweight (save for the 5 pounds I still need to lose from pregnancy) but I do my fair share of going out to eat and drinking cokes.
You already know that if you read my blog.
But I am an adult.
My son is a newborn.
Why would a baby formula ever need an ingredient like added sugar or corn syrup solids? Giving it the benefit of the doubt that it was some sort of "requirement" in the processing (hey, I'm stretching here), I checked other sample formulas in my home and couldn't find these two ingredients listed in the few I checked.
Keep in mind that this is my "Dr. approved" powdered formula.
I am not trying to put little P on a diet or anything, but can anyone answer WHY my 5.5-week old is getting supplemental sugar mixed in with his nutrients?