Tooth Fairy Printables
Have a child that just lost a tooth? There is nothing more exciting than losing a tooth if a tooth fairy is on his or her way! But many kids ask questions like "How will she find me? Will she know where the tooth is?

Alleviate that fear and settle your child down with this adorable Tooth Fairy Door Hanger. Simply Print off the door hanger sheet and then cut out! It hangs perfectly on the door and directs your tooth fairy where she can pick up her prize and leave her gift.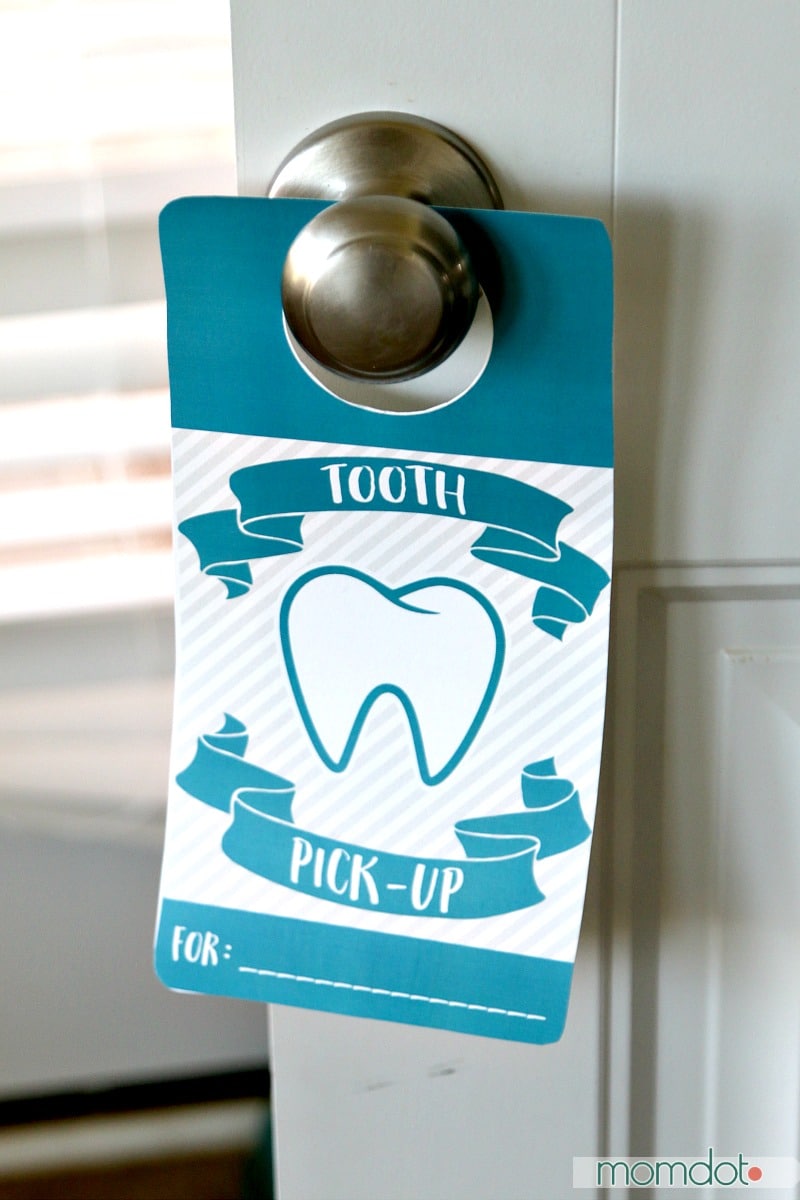 Please note:
Printables look best when printed on Card Stock
Change print settings to FINE or BEST or HIGH RESOLUTION – this depends on your actual printer setting
Open file in a PDF file program, Word, or Adobe Illustrator (best)
Printables are available for MomDot visitors free of charge to use in personal households. If you would like to use in another place, please contact me
Printables may not be linked directly to PDF file- thank you for supporting this website with proper credit
Looking for more Tooth Fairy Printables? Download Free Tooth Fairy Certificate here by clicking below: