I cannot believe its Feb. Another month started into the year, another mortgage payment due…and Mardi Gras this week. Its like my life is flashing in front of my eyes. And because of the new month, I know there will be a lot of celebrations to come. If not this month for you, sometime during the rest of the year, so I wanted to provide a really fun way to create cupcakes in a cone, perfect for birthday and classroom parties, that we have aptly named Unicorn Poop Cupcakes.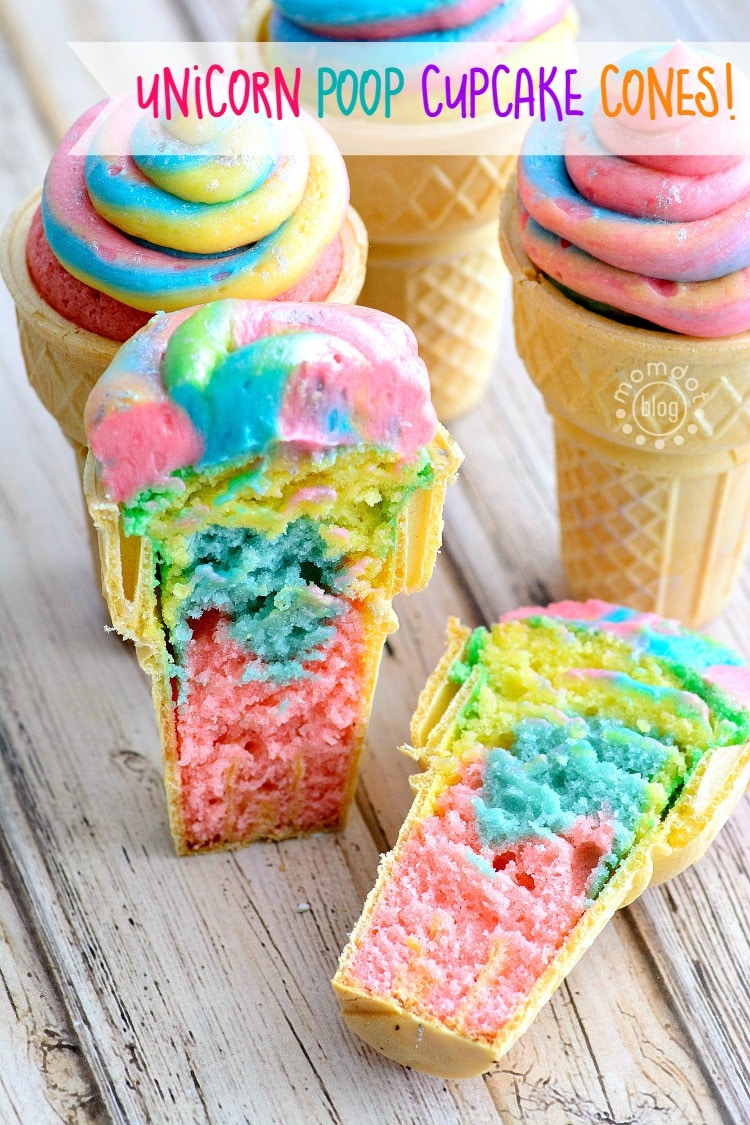 Why unicorn poop? Cause unicorns poop rainbows. Duh.
And cause my kids think its funny as heck.
"You want a unicorn poop cupcake?" 
Giggle, giggle…
Exactly.
Now this recipe is two fold, like any good cake. You have to create the cake and the frosting to get the rainbow look, but overall it's really easy and is a splash for your guests.
---
Unicorn Poop Cupcake SUPPLIES
Wilton ColorSwirl 3 Color Coupler, 411-1992
If you are going to get started on these Unicorn Poop Cupcakes, the frosting is EVERYTHING. Make sure you pick up this tri-color bag set and coupler, which makes making these swirls super easy. It's really inexpensive on Amazon and will make your entire process much more smooth!
*Seamlessly swirl 2 or 3 color of icing
*Interlocking coupler pieces for seamless icing swirls
*Decorating Bags and Decorating Tips 1M, 1A, 2C and 4B (sold separately)
* Circles with perforated centers
DO NOT START THIS PROJECT WITHOUT THIS! 
In a hurry to get started? Go HERE to get your Color Swirl Cupcake Frosting Tip Now!
---
Unicorn Poop Cupcake Cones
Ingredients for cupcakes:
1 package white cake mix
1 cup water
3 eggs
1/3 cup vegetable oil
Red, blue, yellow and green food coloring
Ingredients for frosting:
2 sticks (1 cup) of butter
1 tsp vanilla
1 tbsp milk
2 cups powdered sugar
Red, blue, yellow food coloring
Directions for Cupcakes:
Combine your cake mix, water, eggs and oil into a bowl and mix until together. Then add into an electric mixer for 2 minutes on medium.
Now separate your cake batter into four bowls for four colors (change varying on the colors you are using)
Add red, green, yellow and blue food coloring separately to each bowl to create 4 different batter colors.
Set your ice cream cones into a cupcake/muffin tin
Alternate batter colors into each cone until you have about 1 inch room left from top, which allows for the cupcake to bake up.
Now add your cupcake in the oven, taking care not to spill. The cupcakes are done when a toothpick comes out clean, which is anywhere from 20-25 minutes
Cool completely before decorating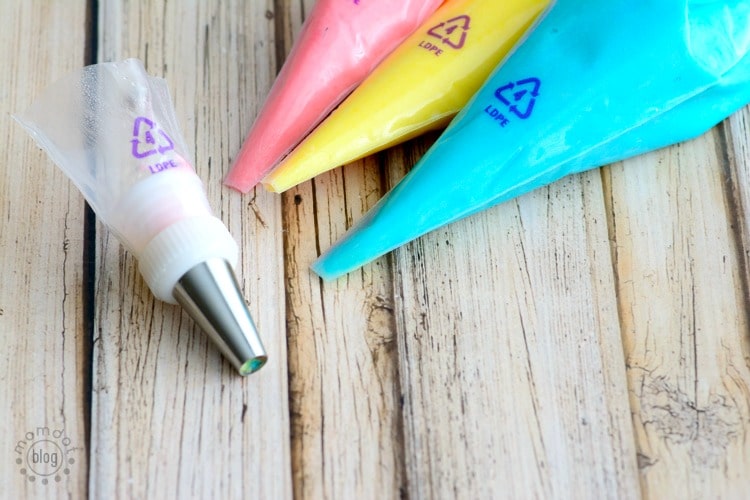 Directions for Frosting:
Add your butter into your mixer on medium until it's fluffy. Then add your vanilla, milk, and sugar.
Mix together on low until its all together
Separate your frosting into diff bowls and tint the colors you are going for. I used pink, yellow, and blue.
Fill your 3 piping bags and cut off tip of each one.
Attach a circle tip #1A to a separate bag with a coupler on the end and cut.
Put 3 bags of colored frosting inside the coupler bag with the coupler so that the tip of each bag is in the circle tip, creating one frosting bag
Swirl and Frost cupcakes into your unicorn poop!
Done!  This is what you get!
Ooey, gooey, beautiful rainbow cupcakes!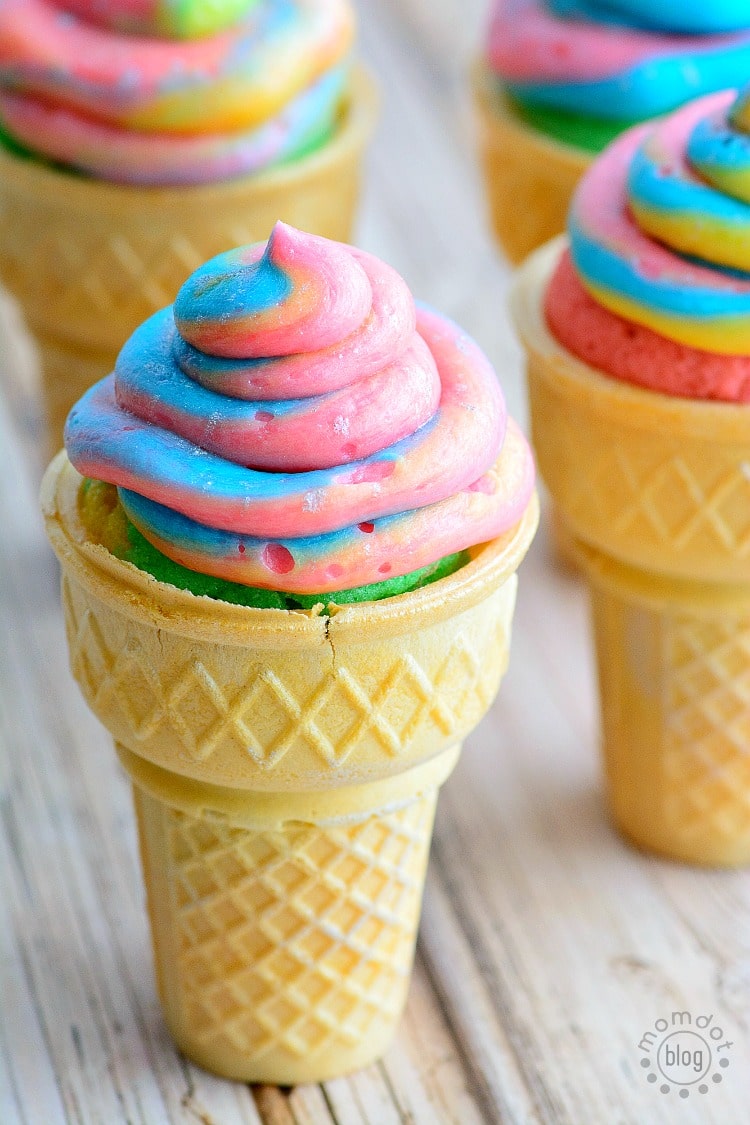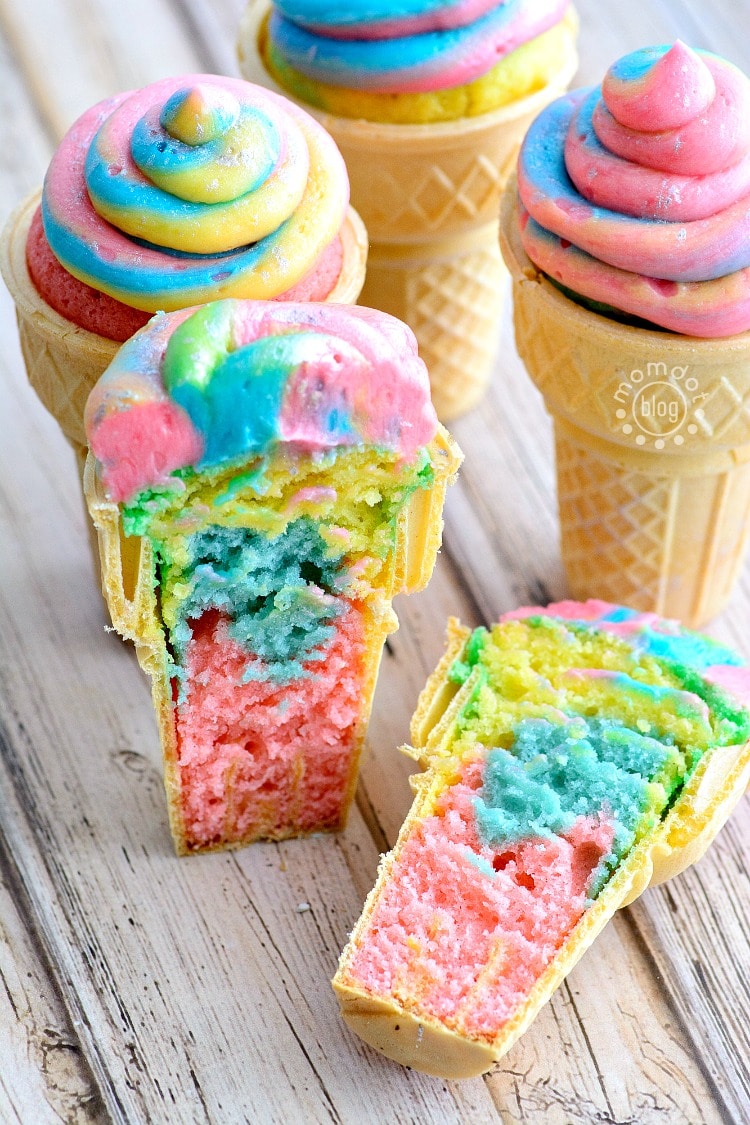 Click here to REPIN!

LOVE THIS? TRY BRAND NEW PUBLISHED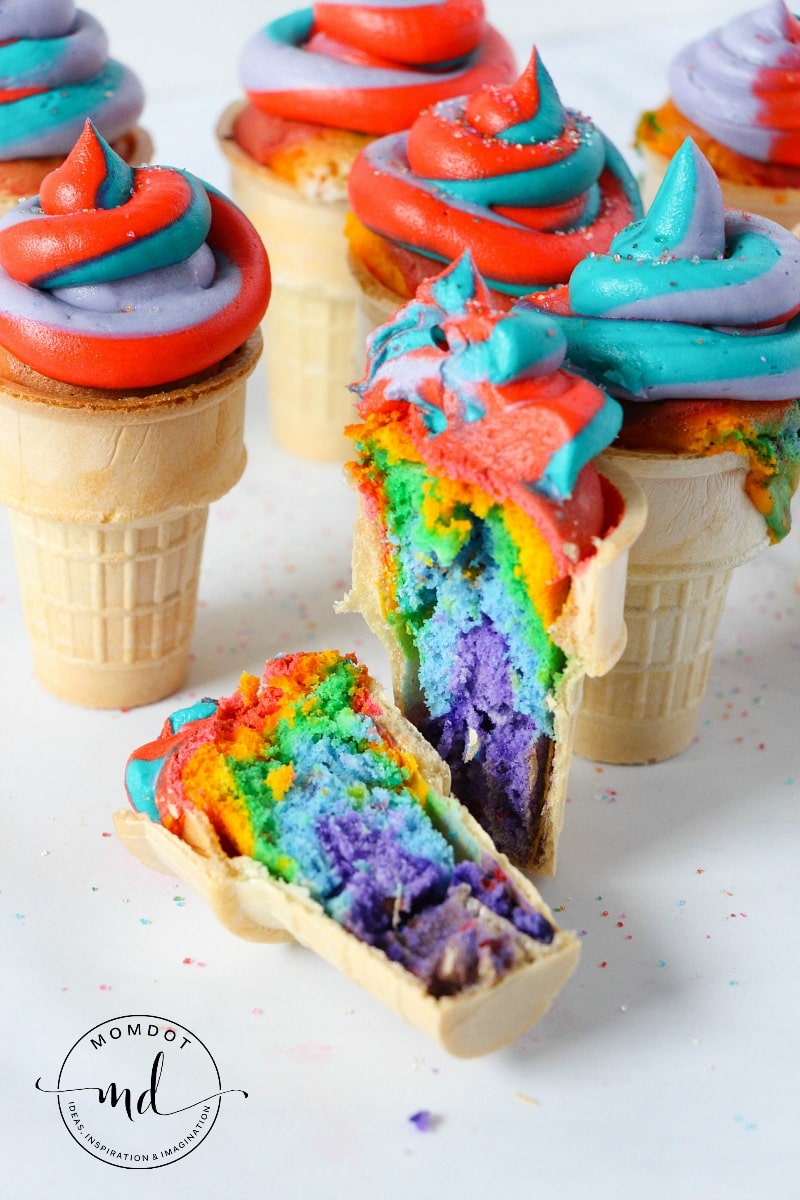 UNICORN POOP MERINGUES! Click to go!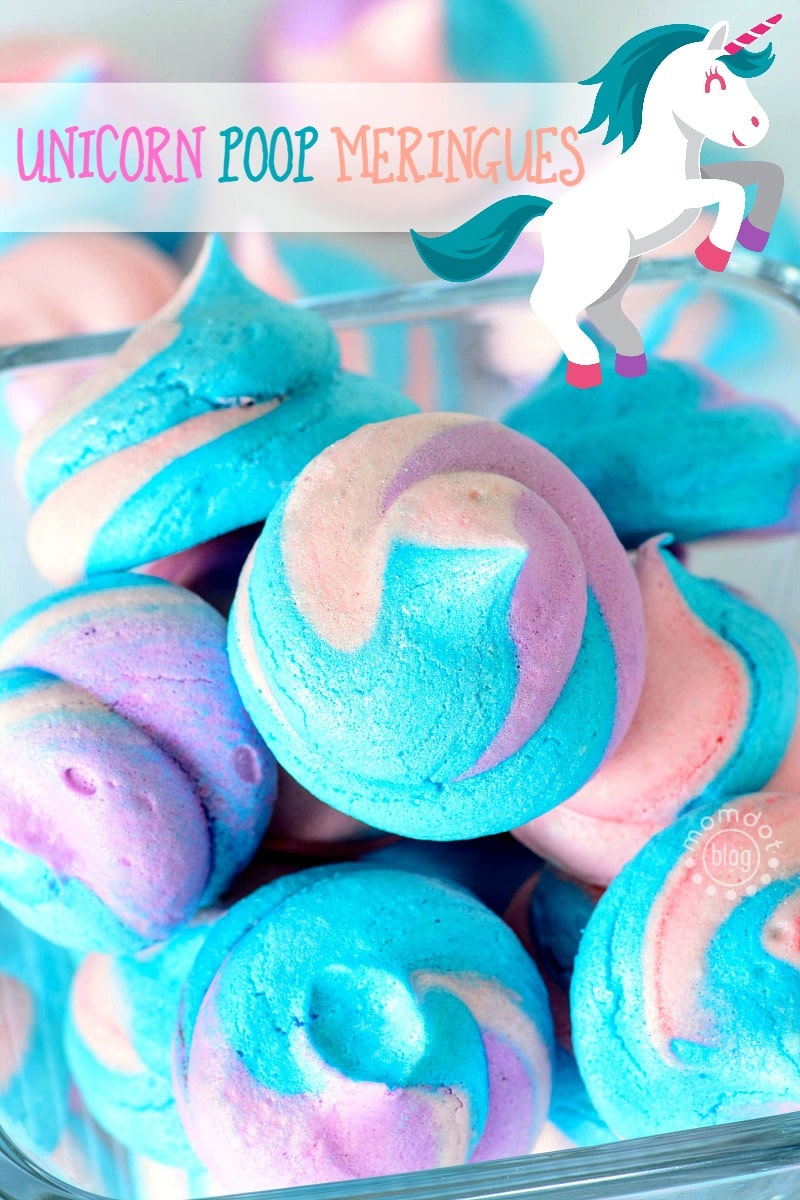 Want see something else awesome? Click below!