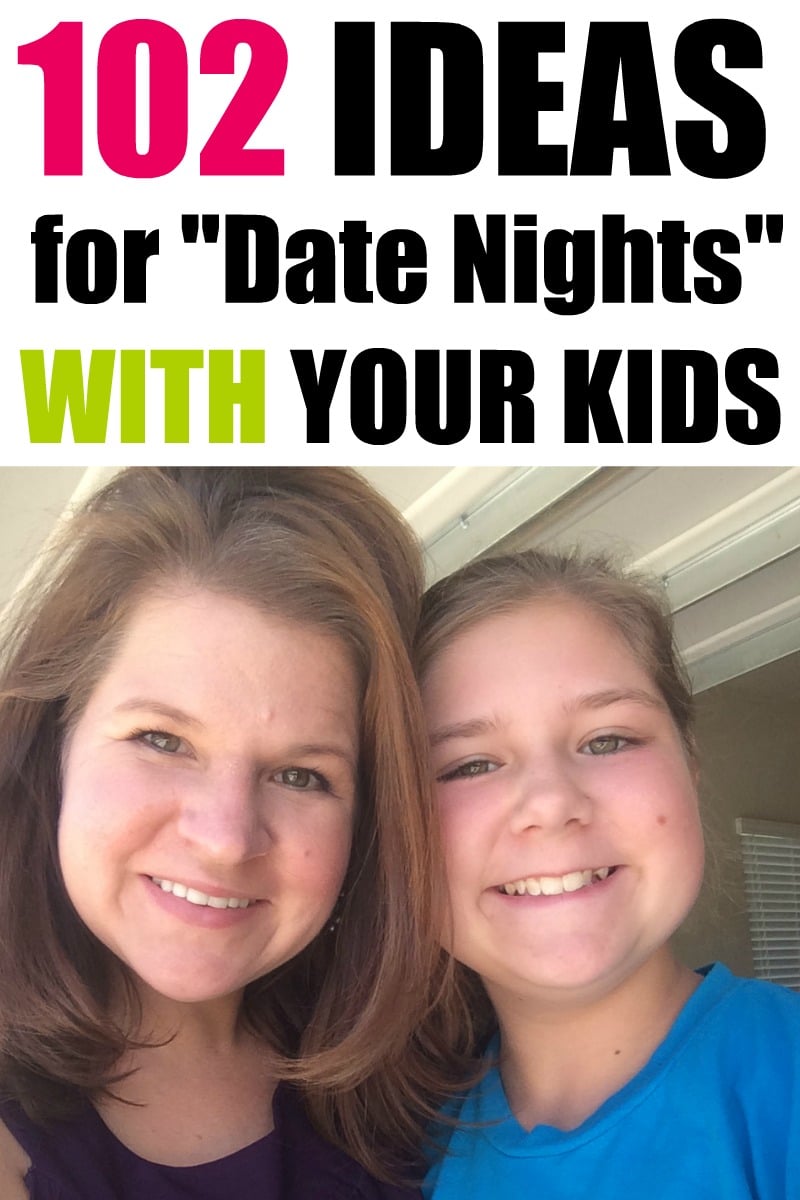 With Valentines Day just days away, you may be thinking of the flowers, candy, and romantic evening out. Or you may not because like us, you are one of the millions that celebrate with kids- AND LOVE IT. This year, I wanted to encourage you to celebrate your family with one of these 102 ideas for a date night with your kids as well! The truth is once kids enter the picture, your perspective on Valentine's Day changes.  The crowds, expense, and babysitter competition often seem a bit more than overrated.  You might just find your best Valentine's Date is scurrying under your feet. To help you out, I've curated a list of 102 dates you and your kids can enjoy this February 14 (or any day of the year!) to make the day feel extra special. 
(this post in sponsorship with McAlister's Deli – where you can win a years worth of family date nights by entering here!)
Free/Inexpensive Outings
Often for parents, leaving the house for a kid-friendly outing ends up draining your bank account.  But this doesn't have to be true!  
KIDS EAT FREE: You can't get through the night without dinner, so this year celebrate at McAlister's Deli, where an adult meal purchase gets your kids meals (under 12) absolutely free for all dine in customers. That means no figuring out a recipe, no grocery shopping, just simply sitting down to enjoy a meal prepared FOR you without it hitting your wallet hard!  Just this weekend we were guests at our local McAlister's Deli and it was so fun! We did a mom/son date with a friend of ours and the boys had a blast!  From a menu that everyone could agree on in a fast environment that required almost no wait  (a plus if your kids are busy like ours), do not miss out on getting YOUR FREE KIDS MEAL on Valentines Day!
WIN DATE NIGHTS FOR A YEAR WITH YOUR KIDS: Do not forget to enter this limited time contest to win a YEARS WORTH of Family Date Nights! GO HERE TO ENTER
Other inexpensive things to do with your day 
IDEAS: Check out your local museums (check for free/discount days), race on the playground, visit your local nature center, go thrifting, play in the sand, go to the pool, window shop downtown, go hiking, do a random act of kindness, visit the dog park (even if you don't have a dog), play Frisbee golf, visit the dollar store, go bowling, browse the pet store (my kids LOVE this), hang out at the mall, have breakfast together (try my Rainbow Waffle Recipe), peruse a bookstore, tour the fire station, try out furniture at the furniture store, play house at the home improvement store, visit a nearby town, walk a local college campus, volunteer, use your local library (check for special programming – fun and free!), or visit a state or local park you've never been to.
Out and About With Kids
If you're looking for a special activity for a memorable Valentine's Day date, check out these 19 activities to try.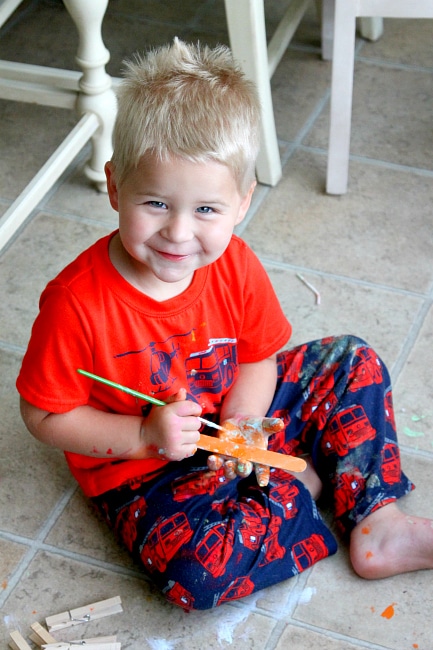 IDEAS: Take in a kid-friendly movie,
play laser tag, try mini golf, play tennis, badminton or racquetball indoors, take a martial arts class, take a pottery class, try a painting class, go out for dinner, grab a special dessert out, stop by the toy store, attend a sporting event you and your child will love, plan a trip to the zoo, stroll through an aquarium, attend a planetarium event, share a yoga class, find a cool local attraction in your town, take in a theater performance, buy tickets for a live show or concert, go ice or roller skating, or take a dance class together.
Craft With Kids
Crafts are a fun and inexpensive way to connect with your kids.  Everyone gets a chance to be expressive, work, cooperate, and appreciate each other's work.  If you're looking for crafty kid-friendly ideas, here are 16 options.
IDEAS: Scrapbook together, do origami, paint each other's portraits, play with clay or dough, make gloop, tie dye shirts, make a volcano, craft a bird feeder, make your own crayons, use noodles to create a landscape, fold and fly paper airplanes
, learn to crochet or knit, make your own wind chime, create Valentines Day slime, build a fort from a huge cardboard box, try out a craft or science subscription box, or check my Pinterest for other great kid craft ideas.
Other home-based activities With Kids
Even if crafts aren't a favorite at your house, there are countless other inexpensive activities you can do with your kids, right at home.  These 23 ideas will keep you busy for weeks!
IDEAS: Play board games
, card games, try video games, play dress up or pretend, have a picnic (indoors or out!), have a pillow fight, camp at home (indoors or out), plant or work in the garden, work on photography, write a story together, do a jigsaw puzzle
, color, make a movie, design a flip book, go on a scavenger hunt, play Legos
or Duplo's, have a bubble bath, build a fort, play I Spy
, blow bubbles, have a spa day, or wash dishes together.
Performances With Kids
Some kids revel in the spotlight, others not so much.  Give everyone a chance to show their stuff in a non-competitive and silly environment with these 9 ideas.  Yes, you too!
IDEAS: Have a play, tell jokes, make puppets and have a puppet show
, take turns reading aloud, host your own Olympics, play charades, throw a talent show, make instruments and play as a band, or play card games.
Get moving With Kids
We could all use more exercise in our day – parents and kids alike.  Use your date as an opportunity to squeeze in some physicalactivity as well.  Try out these 10 ideas and see if you can come up with more great options.
IDEAS: Go for a bike ride, fly a kite, have a dance party, grab your binoculars
and go on a neighborhood adventure, take a walk at a new park, play tag or other outdoor games, toss baskets, practice your swing, play four square, or go running together.
Make the Day Special
Whether its a full fun day, a single activity, or a sit down dinner, Valentine's Day can be a wonderful time to express your love, closeness, and attention from parents to kids. No matter how you spend your day, your kids will just be glad its together!