Having just moved we have stuff EVERYWHERE.
We have cleaned out a lot but when you are unpacking boxes and trying to put everything in a new place, it can be overwhelming – and expensive. So a few weeks ago walking through Target I noticed little plastic baskets (that were just over $3 a piece) on an end cap in the back to school aisle. As I walked by, they jogged my memory of Charlotte being little and tiny stacks of cubby shelving in her preschool class. I am sure we all have a teacher to thank somewhere for coming up with such an economical solution for storage, so I cannot take credit for the origination, but I knew it was a perfect idea for my home!
And to top it off, it's easy peasy.
Baskets Meet Zipties.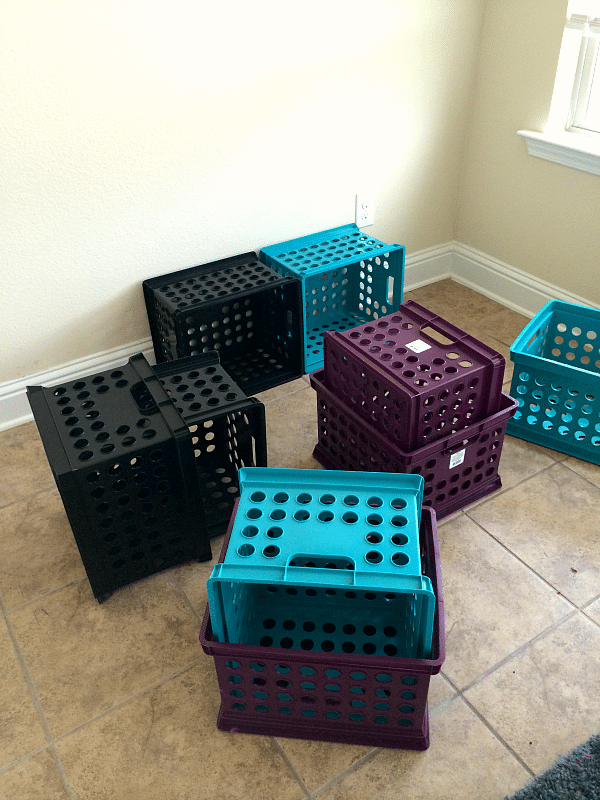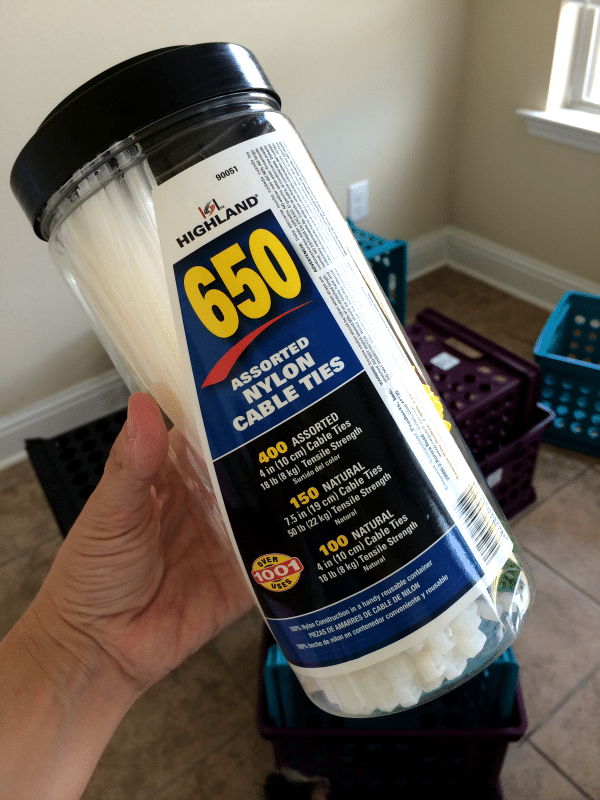 Zipties meet the inside top and bottom of other baskets.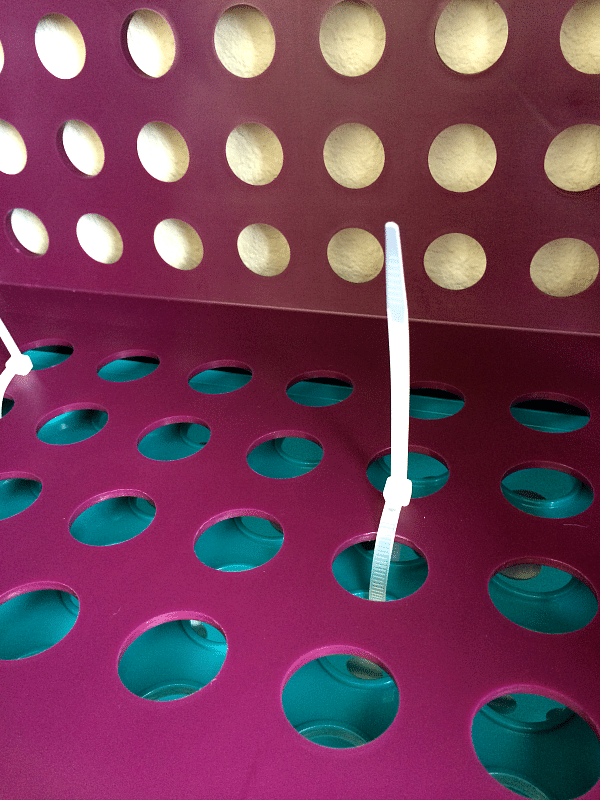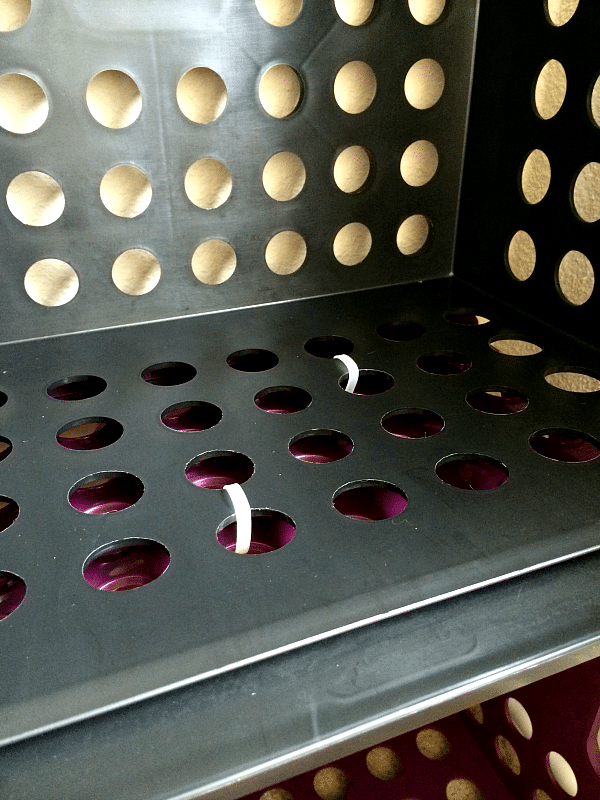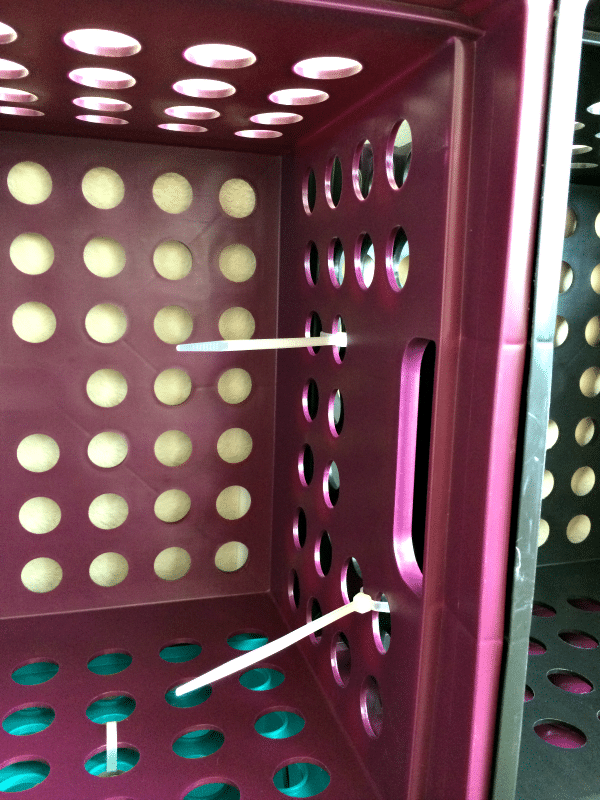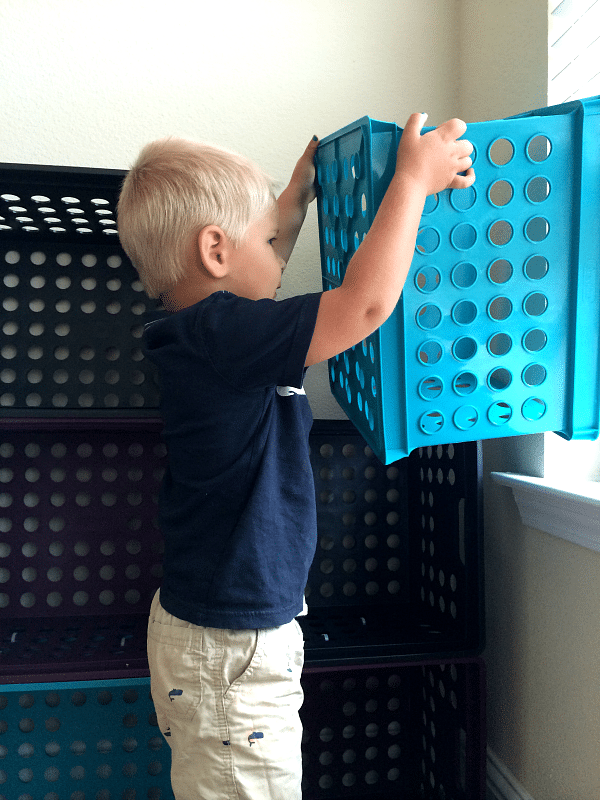 P and I did our construction in the playroom (Cat Approved) but we ended up moving it to his bedroom. He loves it and I often find him hunkered down in front of our cubby shelf playing. The great news is once he is older and has grown out of the little toys, I can clip the zip ties and have all these baskets for a new usage.
You can use crate shelves for shoe storage, bookshelves, backpacks, garage junk, and cats.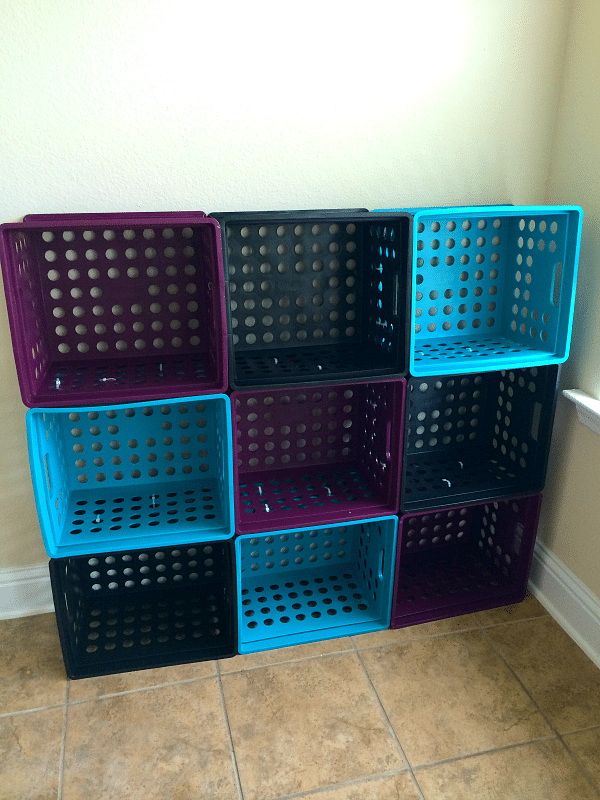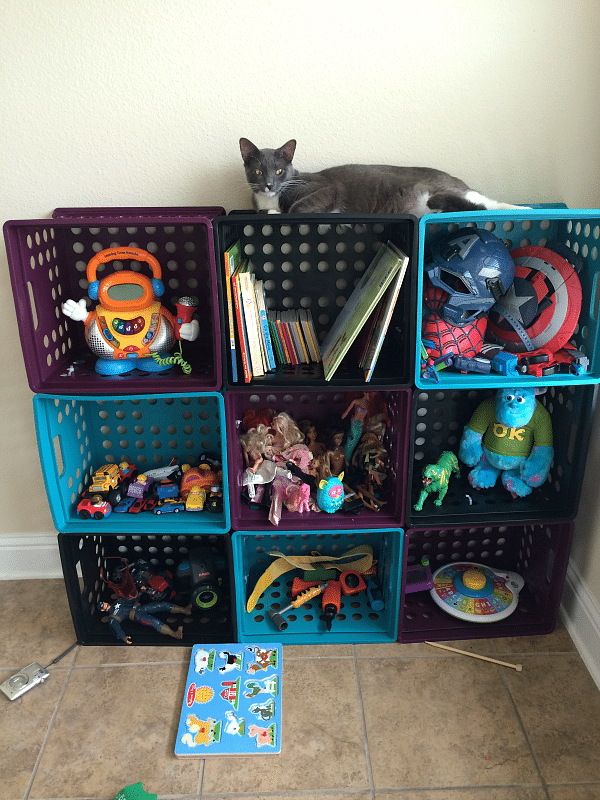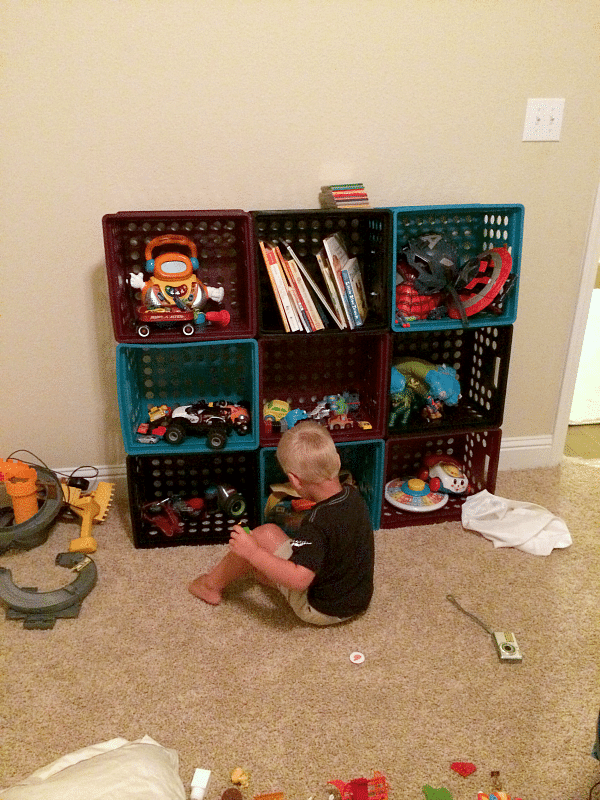 Happy back to school everyone!
~Trisha