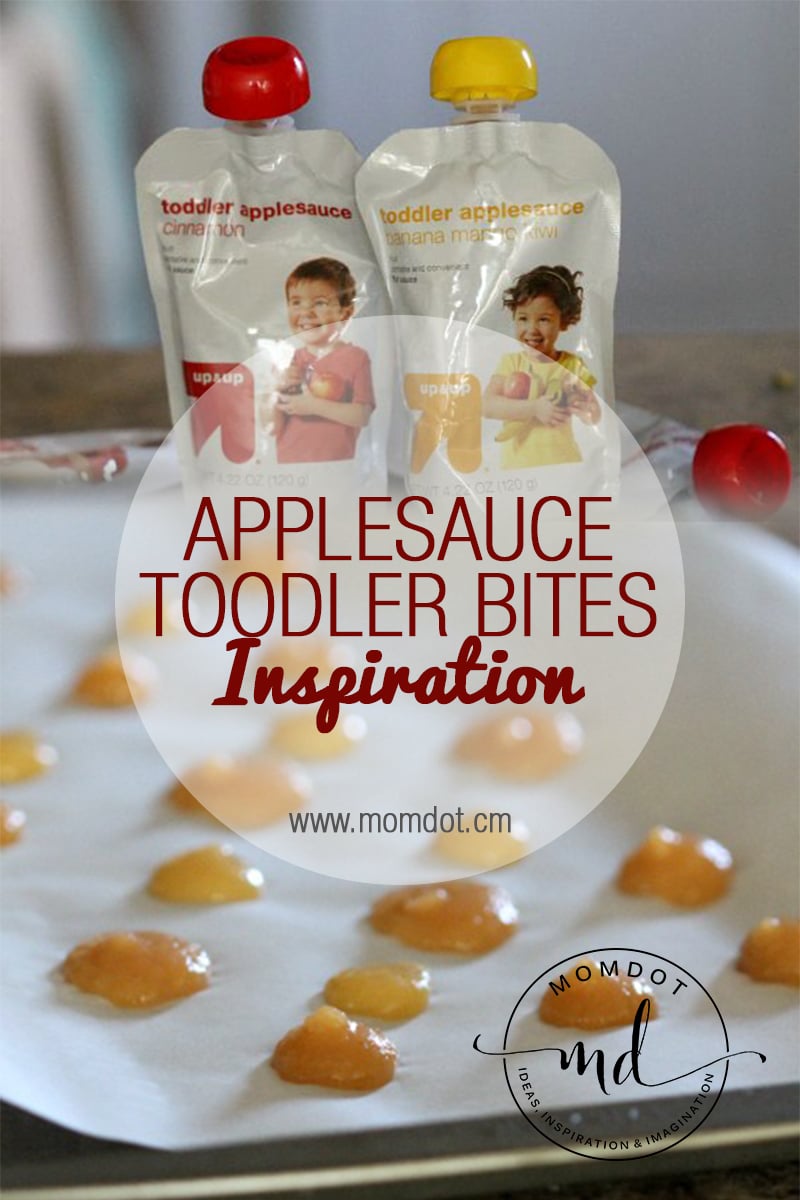 With my son old enough and independent enough to feed himself, but not quite there with a spoon or fork, feeding time has become a bit of a challenge. He also only has 4 top teeth and 4 bottom, so pretty much most really hard foods are out.
Every lunch and dinner time I scratch my head. OK, what now?
I want to feed him things that are nutritious, but there are only so many pieces of chicken and soft pears I can cut up before I am wondering if he is getting a little annoyed with the same old same old. And while I do buy all the soft foods from the baby aisle and anything organic I can get my hands on geared towards kids his age, I miss the days where I could scoop and feed. I knew then that he was getting a variety of flavors and textures then and now it's sorta a guess what he is being exposed to. Half of his food he tosses to the dog it seems.
I am counting down the days to when a fork becomes commonplace, let me tell you.
Recently Target sent me some of their Up and Up brand (exclusive to Target) flavored applesauce pouches to let P have a taste test. I already knew I was in for a challenge because he was either going to turn this feeding time into an episode of worlds messiest eaters or throw a fit that mama was trying to feed him instead of letting him do it himself.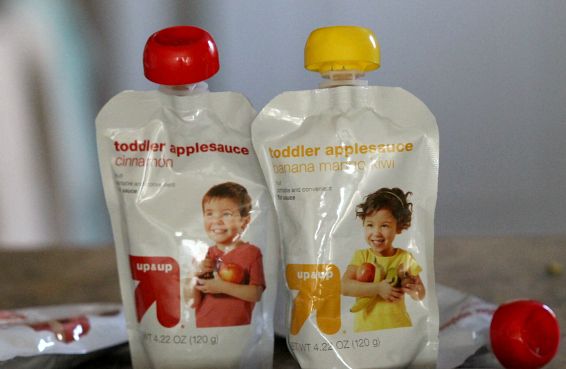 But this morning it struck me…
Could I turn applesauce into a finger food?
The pouches come in an easy twist cap that allows the applesauce to come out in a mess free way. I can see how they would be easy to use if you didn't have a spoon handy and I did squeeze a bit in his mouth which he loved, but at 15 months I wasn't about to hand him a pouch on his own!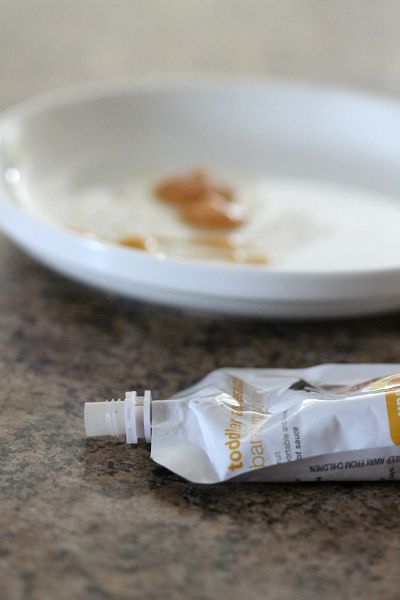 Instead, I took out some parchment paper (probably one of the best inventions ever) and put little dots of applesauce all over it.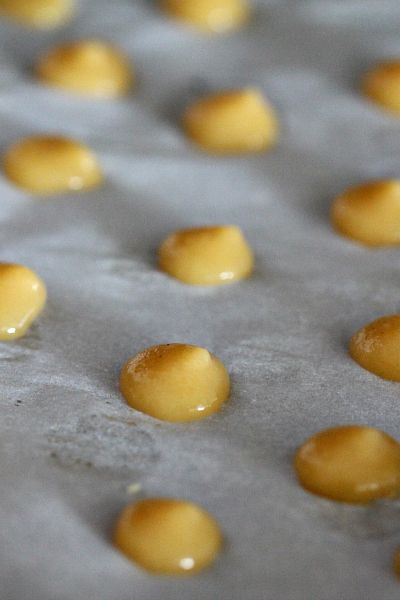 Then I put them into the freezer and went about our morning business.
Today when lunch came they were frozen little circles that peeled off super easy, allowed him to pick up easily, and he gobbled them all very happily.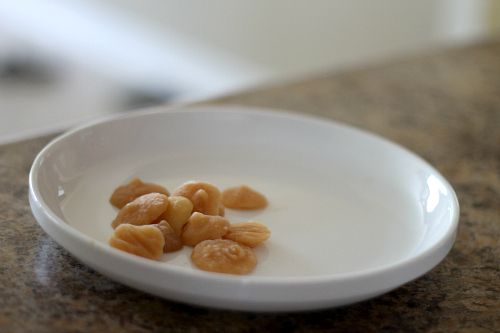 Independence and very little mess!
Target Coupons!
If you want to try this at home with applesauce or any other flavors, you can grab some Target up and up coupons and try to make some baby bites yourself! There are all sorts of "stages" in the pouches and come in a wide variety of flavors like Plum Banana, Pea Pear, and Banana Pumpkin. I fully plan on trying this with other pouches and freezing more snack bites for him to much on during and between meals.
I can advise in this case that the applesauce started to thaw (after all they are only little bites) within about 5 minutes of room temperature, so make sure you freeze and not take out till ready to eat! As always, supervise your child when feeding.
If you think this tip would help another toddler/infant mom, please make sure you pin, stumble, or "like". This could also be a great snack for teething babies to soothe the pain.
Thank you for stopping by MomDot!
~Trisha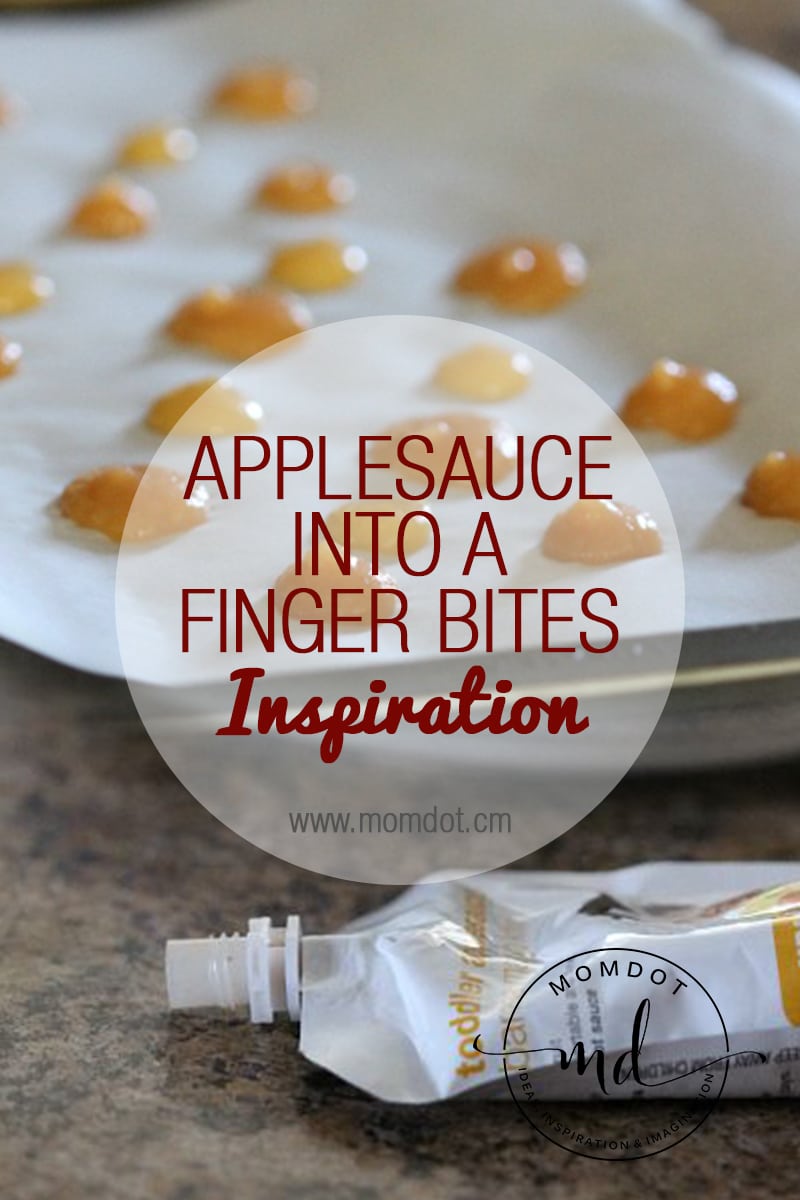 *target pouches provided, cute baby and idea is all my own!
Love this food hack? Try easy Yogurt Bites and click below: